Lichtsinn RV is one of our newer members here on RVUSA.com, but that doesn't mean they haven't been around as long as the others! With about 90 units available right now, Lichtsinn RV began over 40 years ago and is a great option when considering purchasing a new or used RV in the state of Iowa. It's easy to see why they have been named by Winnebago Industries as the Top North American Winnebago dealer for three consecutive years (2015-2017) in a row.
Lichtsinn RV is also one of the few places that offer name brand RVs such as Winnebago as RV rentals. Because they are the closest dealer to the Winnebago factory (only a mile from the Winnebago and Winnebago Touring Coach factory), they have the opportunity to quickly deliver parts from the warehouse to the dealer. This also allows them to offer much lower prices with a no-hassle sales formula.
Maybe this is your first RV purchase and you don't know how everything works in your new motorhome. Leave it to Lichtsinn RV to help you with every step of the buying process. They provide a free walk through with you and your RV to make sure you know every function along with all the maintenance and warranty options.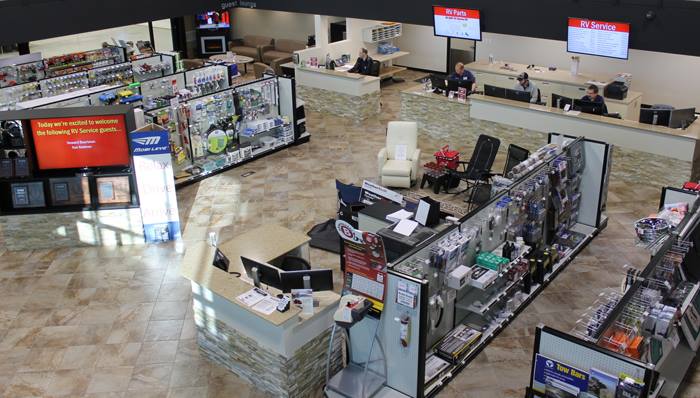 When it comes to routine maintenance on your motorhome, Lichtsinn RV has you covered! They have RVIA-certified technicians that are able to service your RV, travel trailer or fifth wheel. They've even recently expanded their service department, so they now offer a wider range of maintenance, including full tire service.  This expansion gives the technicians the opportunity to take care of all your needs and in a timely manner.
Speaking of service, Lichtsinn RV can obtain Winnebago, Itasca, Winnebago Touring Coach and Workhorse parts at an incredibly competitive discount. If the part you need isn't in their 7,000 square foot supply store, they can offer same-day shipping on all parts that are in stock from their warehouse and Winnebago's. If the part isn't at the warehouse, they still offer fair shipping quotes and can send parts throughout the country.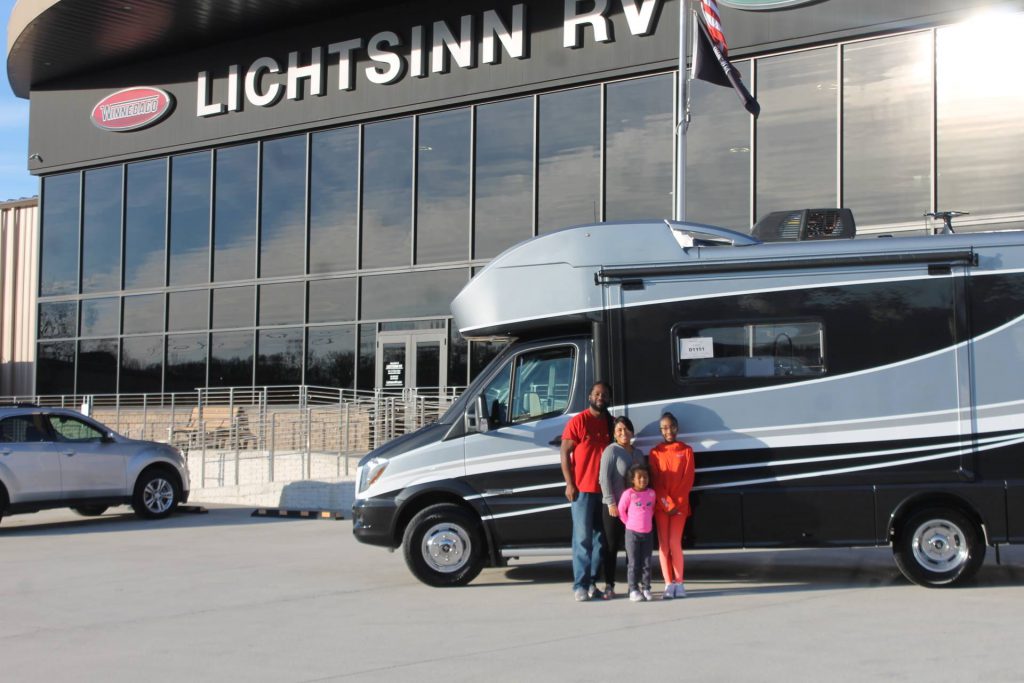 What if you really want to purchase an RV, but it just isn't the right time or money is tight? Lichtsinn RV gives you several options to ensure the vacation of a lifetime. They make it easy to pay for your RV with their bi weekly payment plan. This can save you thousands of dollars by making half payments every other week. Need a motorhome just for a long weekend but don't want the commitment of purchasing one? Lichtsinn RV has new motorhomes available for rent with hardly any strings attached. You even get 100 free miles a day when renting!
Lichtsinn RV has been family operated and owned for over 40 years, so they know their business when it comes to RVs. They also have a customer satisfaction guarantee policy, so if you aren't happy with your, the sales consultants will do what they can to make it right. Stop by Lichtsinn RV today and speak with a knowledgeable consultant about purchasing a new or used RV!