Through numerous innovations and the development of space-saving technology, RV living is more comfortable and more accessible than ever before. If you've decided on a trailer over 7000 lbs, then you might be wondering what will most easily and safely tow your new trailer.
Here at RVUSA we know a thing or two about towing — that's why we're going to walk you through the top things to consider when purchasing a truck to haul your heavy trailer, and we'll also take a look at some of our favorite trucks on the market.
Research Trucks for Towing Before You Buy an RV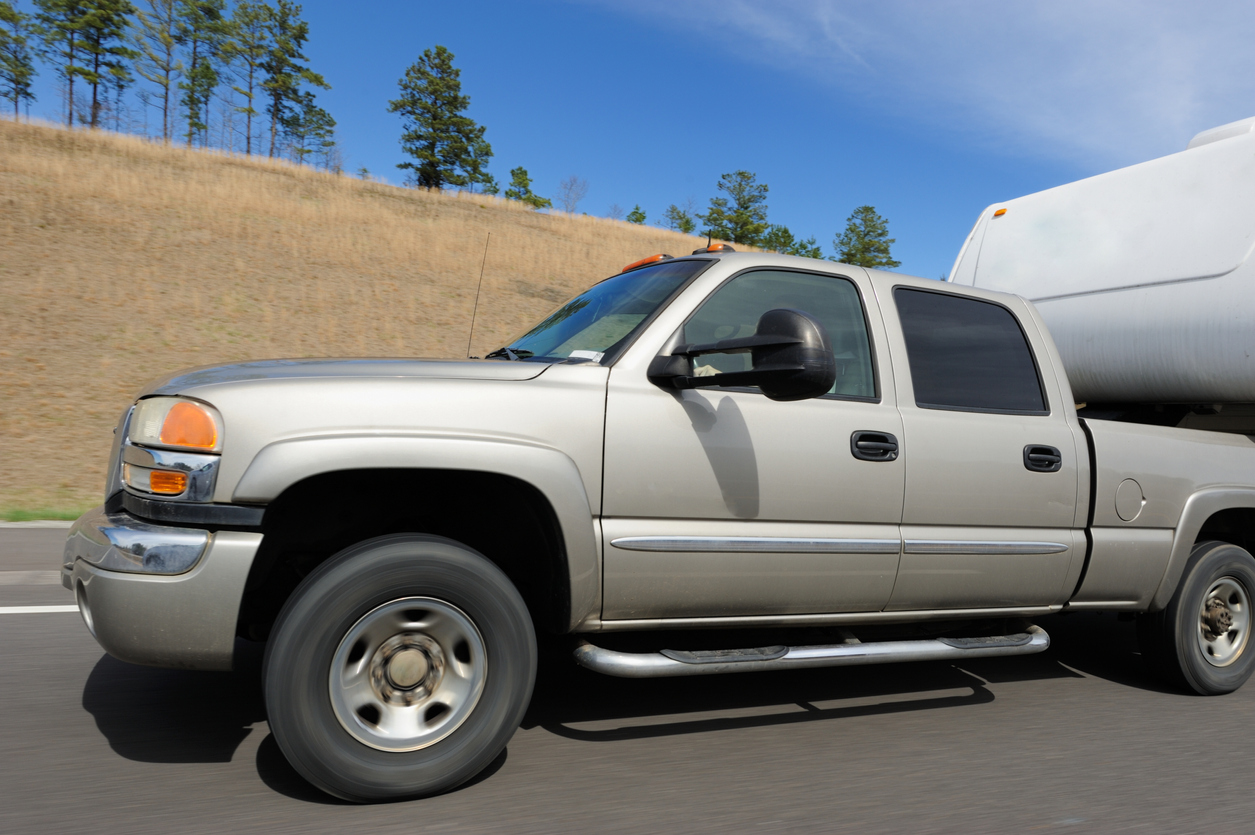 1. Hitch:
There are a few factors to consider when deciding on a truck to tow your heavy trailer. The first and most important is going to be the type of hitch you get. Of course, you'll need a truck hitch that matches your trailer's hitch, and in most cases when pulling a 7000 lb trailer, you will need a fifth wheel. While that's not always the case, it is one of the safest ways to pull a trailer this heavy.
2. Bed Length:
When considering a short-bed vs a long-bed truck, it's important to confirm how much you'll be driving the truck without the trailer. If you're someone who will be doing a considerable amount of driving without your RV, you can consider a truck bed under eight feet. However, if you're purchasing a truck specifically for towing, it's smart to go with a longer bed — an eight-foot bed.
The benefits of a long bed include best turning clearance, reduced sway, convenient towing, and a cost-effective setup. This is true for both bumper pull and fifth-wheel trucks.
Another benefit to a long-bed truck, specifically for fifth wheels, is the hitch type — short-bed trucks require a sliding hitch which will manually or automatically (depending on which type you use) slide to avoid impact during a sharp turn, while the longer bed provides more clearance during sharp turns and can utilize a simple, fixed-hitch setup. If your truck-bed length is under six feet, you'll need to purchase a sidewinder pin box setup as well as a fixed hitch. These Sidewinders and sliding hitches tend to be much more cost-prohibitive when compared to a standard fixed hitch that you can use on a long-bed truck. To find out if you'd be more comfortable with a longer bed, the best thing to do is take a test drive.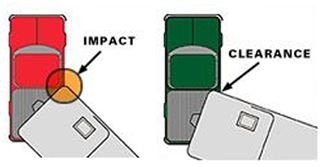 3. Gas vs. Diesel
While gas trucks are overall less expensive at the initial purchase and don't have all of the regular, costly maintenance that diesel will, diesel engines typically have a larger towing capacity, and they last longer in the end. If you're going to be hauling your trailer often and for long distances, a diesel engine might be the most cost-effective option for you in the long run. However, a gas vehicle, as long as it has the towing capacity, is also capable of towing an RV.

4. Payload Capacity
When trying to decide if you need a ½-ton, ¾-ton, or 1-ton truck, you first need to decide what size trailer you want. Whether you've already picked out your trailer or not, here is a general rule of thumb you can follow:
– RV under 30 ft long = ½-ton truck
– RVs 39-ft to 30-ft long = ¾-ton truck
– RV 40+ feet = 1-ton truck
Of course, to be sure you select the right size truck, you need to confirm your trailer's loaded weight and compare that number to your truck's weight rating before locking in any purchases.
5. Dually vs. SRW
Going back to many of the previous answers here, the question "do I need a dually?" can be easily answered by analyzing how often and how far you plan to tow your fifth-wheel RV. In short, a dually is not required to tow a fifth wheel. However, the dual wheels do help stabilize the truck and therefore reduce sway while towing. They also provide a higher weight capacity. That being said, dual rear wheels may affect your comfort during daily driving — in the end, the decision is up to you.
It's important to note that some trucks also offer factory fifth-wheel prep packages. If you're buying a new truck from a dealer, this may be something you want to look into. Many packages are specific to the trailer manufacturer, so you'll want to keep that in mind as you make any decisions about a factory-prep package. Now that you know the factors to consider when looking for a truck, let's take a look at some of our favorite trucks for towing a 7000 lb RV.
Ford F-350 Super Duty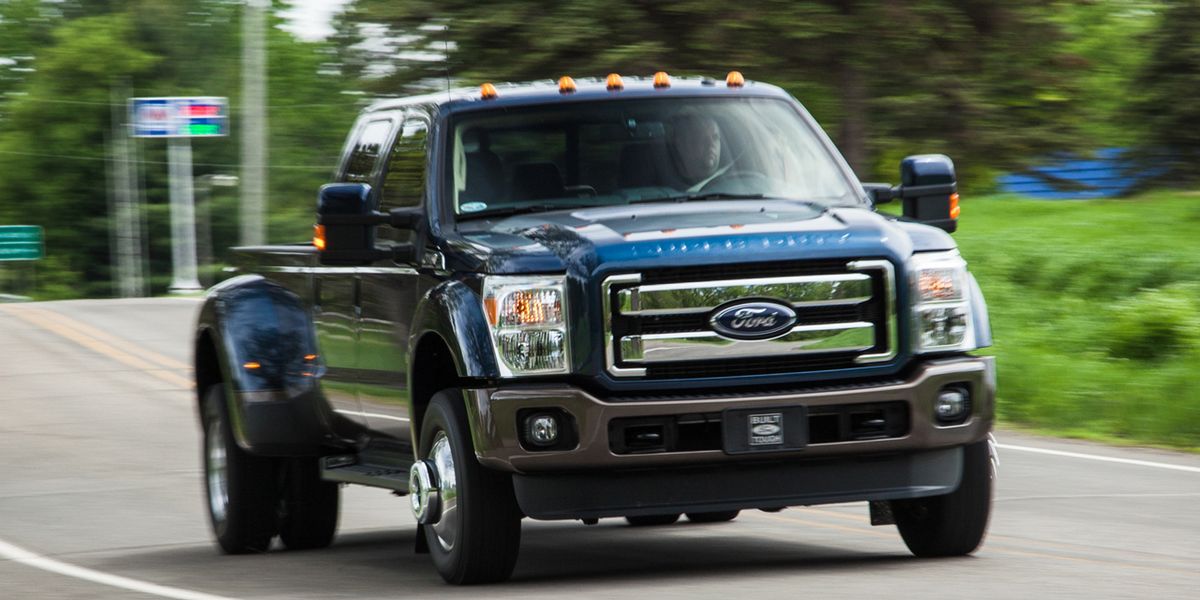 The Ford F-350 is one of our personal favorites when it comes to heavy towing. With its max 27,500-pound rating, you won't have to worry with how heavy your trailer is. This truck also offers a Trailer Reverse Guidance system, as well as many other features to make hauling a trailer more safe and convenient than ever before.
Ford F-250 Super Duty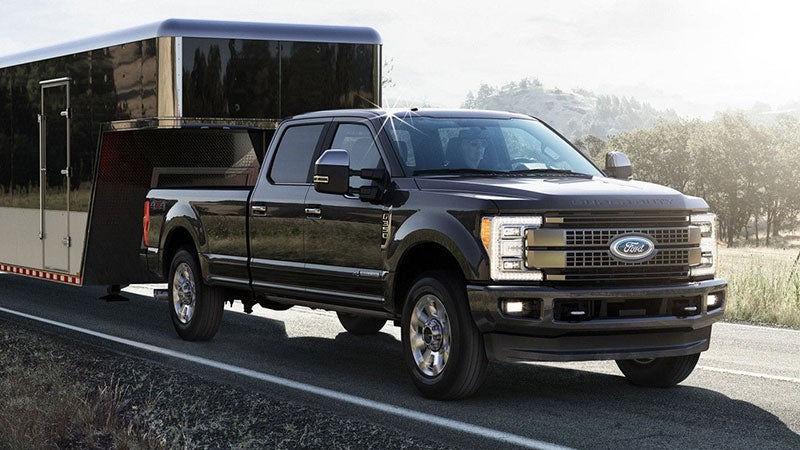 Not to get on a Ford kick, but if you're not needing quite the towing capacity that the F-350 offers, you might consider the F-250. It's rated for towing 18,000 pounds, and comes with many of the great features the F-350 offers. One of our favorite features is adaptive steering which adjusts the steering ratio depending on the driver's speed. This is just one way Ford works to create less steering effort and more control while you tow.
Ram 3500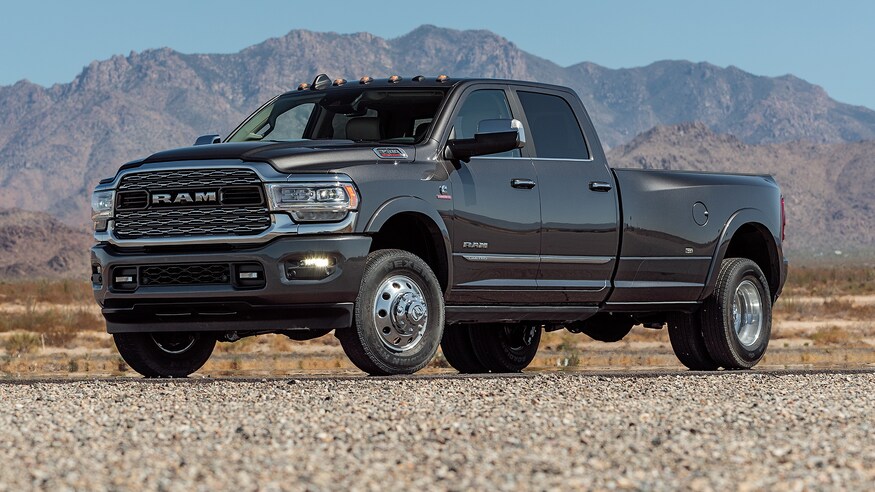 Remember talking about a factory-installed hitch? This Ram offers it. And even better, it boasts a 30,000-pound towing capacity. This powerful truck can be the premier companion to your heavy trailer.
Ram 2500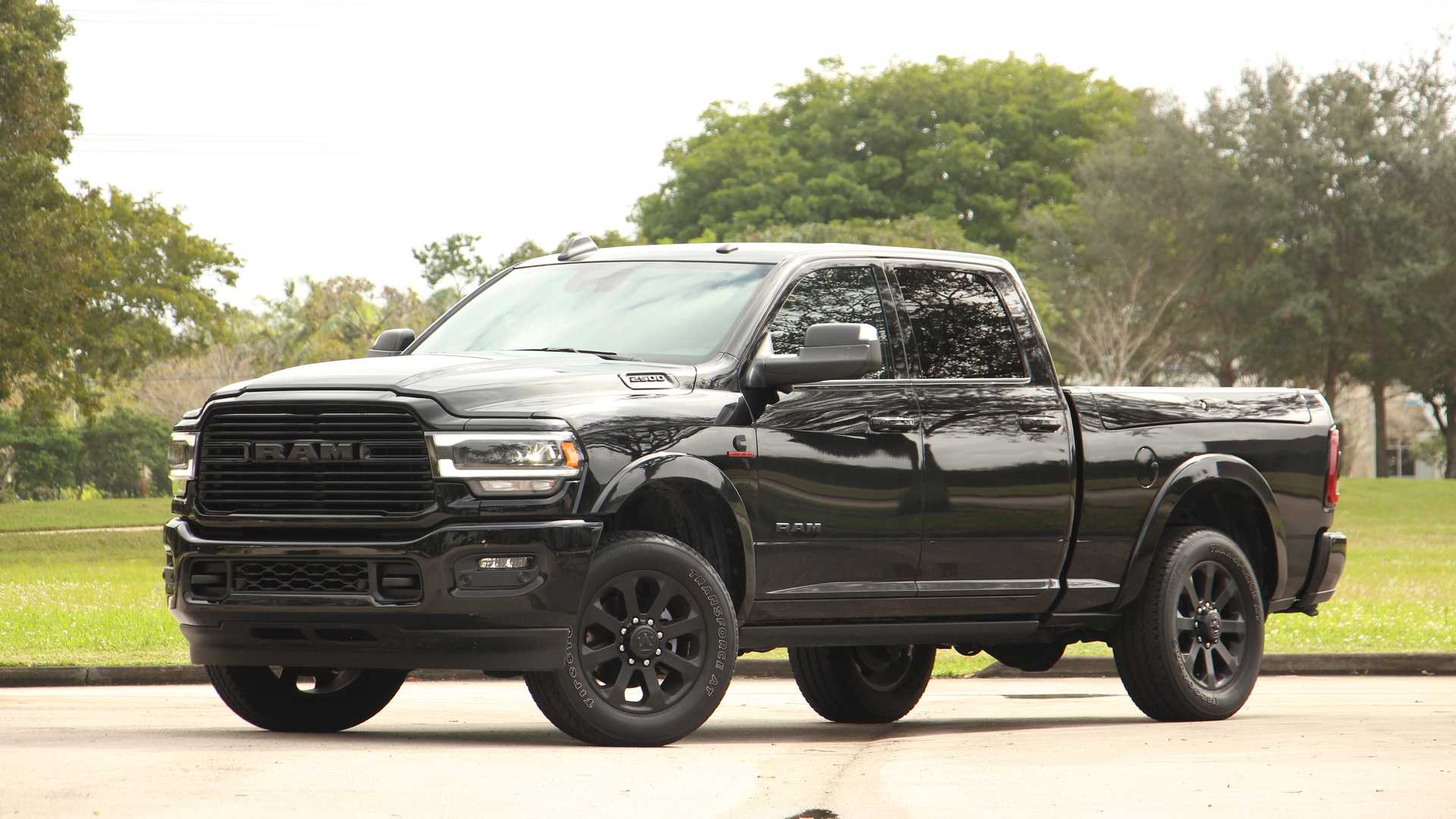 Similar to the Ford models, Dodge also offers a smaller towing-capacity truck. The Ram 2500 is a diesel-powered truck rated to tow up to 19,780 pounds. With its rear auto-level air suspension and bed-lowering mode for easy trailer hook-up, this truck is one of the most reliable full-size pickup trucks for heavy-trailerl towing.
Chevrolet Silverado 2500HD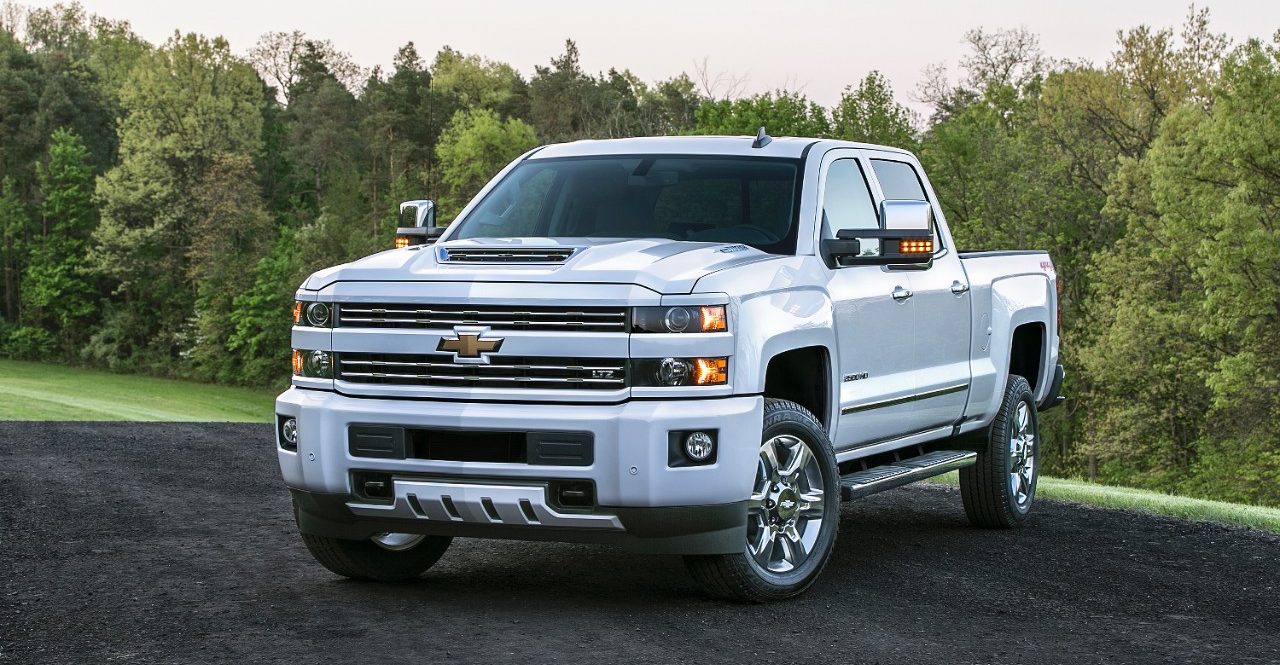 When affordability is a concern, the Chevrolet Silverado may be the best truck for towing a heavy trailer. Fit with a diesel engine, a full-length bed and an installed hitch, this heavy-duty vehicle can tow a trailer up to 18,000 pounds.
GMC Sierra 2500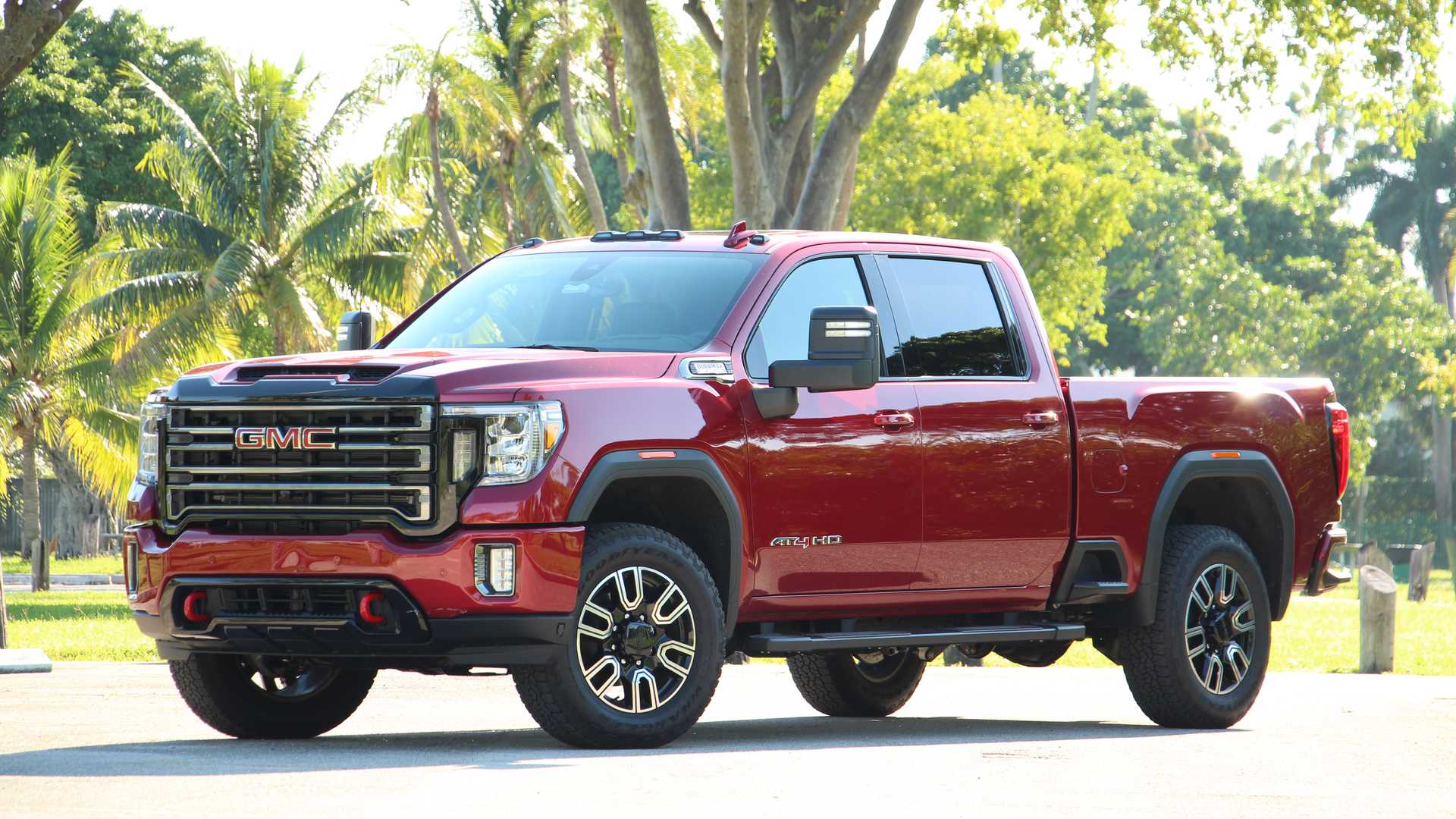 Fit with a trailer-brake controller, rear-vision camera, and forward-collision alert, this truck is one of the safest trailers for hauling heavy trailers. Offering a 2,381-pound payload rating and a 14,500-pound tow rating, this 6.6L Duramax Turbo-Diesel will get the job done.
These are just a few of our favorite trucks for towing 7000 lb trailers, as there are many trucks on the market today. The best thing to do is find a truck that works for your trailer by using the criteria outlined above. Find something that's comfortable for you to drive, because your safety is our number one priority.
Connecting you with RVs, Camping, and RV Lifestyle info since 1995!
If you're still searching for your perfect RV or trailer, RV USA offers a large variety of fan-favorite new and used trailers. Use our search tool to find an RV near you, or contact us today to discuss shipping.