Make Memories With Christmas RV Trips This Year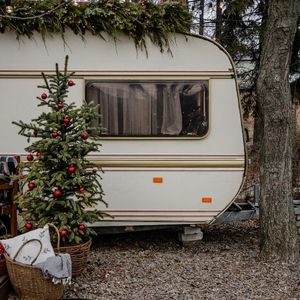 When you think of Christmas, you probably have a vision of a beautifully decorated home with a large Christmas tree and presents underneath. You probably also see a large table with an immaculately decorated winter tablescape, room for the whole family, and a feast fit for royalty. While this is a lovely vision and probably most people's idea of a "perfect Christmas celebration," it isn't the only way to celebrate the holiday. It is just as wonderful – if not even more so, in our humble opinion – to plan memorable Christmas RV trips with the family to celebrate the holiday season!
Celebrating Christmas in an RV may sound strange. The first thing that pops into your head is probably Uncle Eddie in Christmas Family Vacation, but that's not the Christmas RV vacation that we have in mind. We want you to plan Christmas RV trips that you and your family will be talking about for years to come. From the winter wonderland destinations to the Christmas food and the simple RV decorations, we are here to help you plan the most memorable Christmas you're ever had.
Pick Your Perfect Christmas Campground
First and foremost, when you are planning Christmas RV trips, it pays to plan ahead. Spend some time checking out the campgrounds you are interested in visiting. Many campgrounds will offer special Christmas events and celebrations.
When you are looking for a campground to park your camper this Christmas, take a few things into account to make sure you plan the best trip for you and your personal needs and desires.
If you are planning your trip with kids and other family members in tow, make sure you look for all of the family-friendly Christmas campground activities to keep everyone entertained.  All around the country, you can find campgrounds that offer Christmas activities such as cookie decorating, sledding, camper decorating contests, and even gift exchanges.
If you decide to spend Christmas alone or with just your significant other, you may want to look for a campground that doesn't have as many kid-friendly activities. Most of the time, if you are planning a couples trip, you probably won't want to stay in a campground overrun with families and children. Look for smaller campgrounds – ones that may not have the aforementioned Christmas activities. You can even consider boondocking in a quiet space away from the hustle and bustle of a campground at all.
No matter how you plan to celebrate, either alone or with family, location is key. So make sure you plan ahead and pick a campground that inspires Christmas cheer in your soul!
Decorate Your Christmas Campsite
Once you have selected what campground you want to stay at for your Christmas RV trip, you will want to plan out your camper Christmas decor of course.
When decorating your camper for Christmas, you can either go all out or keep it simple. We recommend going all out for the outside and your site and then keeping your interior RV decorating more simple.
For the inside of your camper, we love simple and easy-to-store RV Christmas decorations. You can pick up smaller table-top Christmas trees and cute interior lights that will really turn the inside of your camper into a cozy Christmas village! No need to go overboard inside, because that's what the outside is for.
When you have your interior decor planned out, you can move to the outside where you can really go wild! A lot of campgrounds will have Christmas decorating contests, so if your dad taught you everything you know about exterior illumination, now is your time to shine.  Pick up some lights, inflatables, and yard decor, and go all out! Let's be honest, when you are spending the holidays at a campground, you will most likely be spending most of your time outside anyway. If you want to really go hard for the holidays, you can even decorate your side-by-side or golf cart to drive around the campground and look at all the other campsite lights.
Prepare the Christmas Feast
It wouldn't be a Christmas RV trip without a festive holiday meal. You don't need to go overboard, but we recommend having fun with your menu. Go nontraditional with your meal choices with a Christmas steak cooked over the campfire.
If you want something more traditional, you can try out some of our favorite RV Christmas recipes. One of our absolute favorites is this Instant Pot Ham. It is a real crowd pleaser!
When you are cooking and entertaining this holiday season, please, don't stress about the dishes. Paper plates and plastic silverware will suit your campground Christmas just fine.  The less stress the better we say! You are camping to enjoy yourself, to get away from life's little stresses, so you don't want to add more stress to your holiday preparations by worrying about dishes and cleaning up after.
It's Not All About the Gifts, but We Do Love Gifts
The holidays are all about family. Spending time together and enjoying each other's company, is what the Holidays are all about, but that doesn't mean we don't love a good Christmas gift.
This doesn't mean you have to go overboard when gifting, especially since when you are in an RV space is pretty limited. The actual Christmas RV trip is likely the "biggest" gift, but little functional items and fun camper decor are always a good choice.
If you are shopping for your kids who travel with you, we recommend picking up things that you can do together as a family. Wrap up some board games or cool outdoor travel games like cornhole or giant Jenga. These kinds of gifts will let you enjoy fun family time all year when you are on your camping trips.
If you are shopping for another adult camper, or even for yourself (we won't judge you), pick up some useful items and RV essentials that can be used to make even more fun memories throughout the year.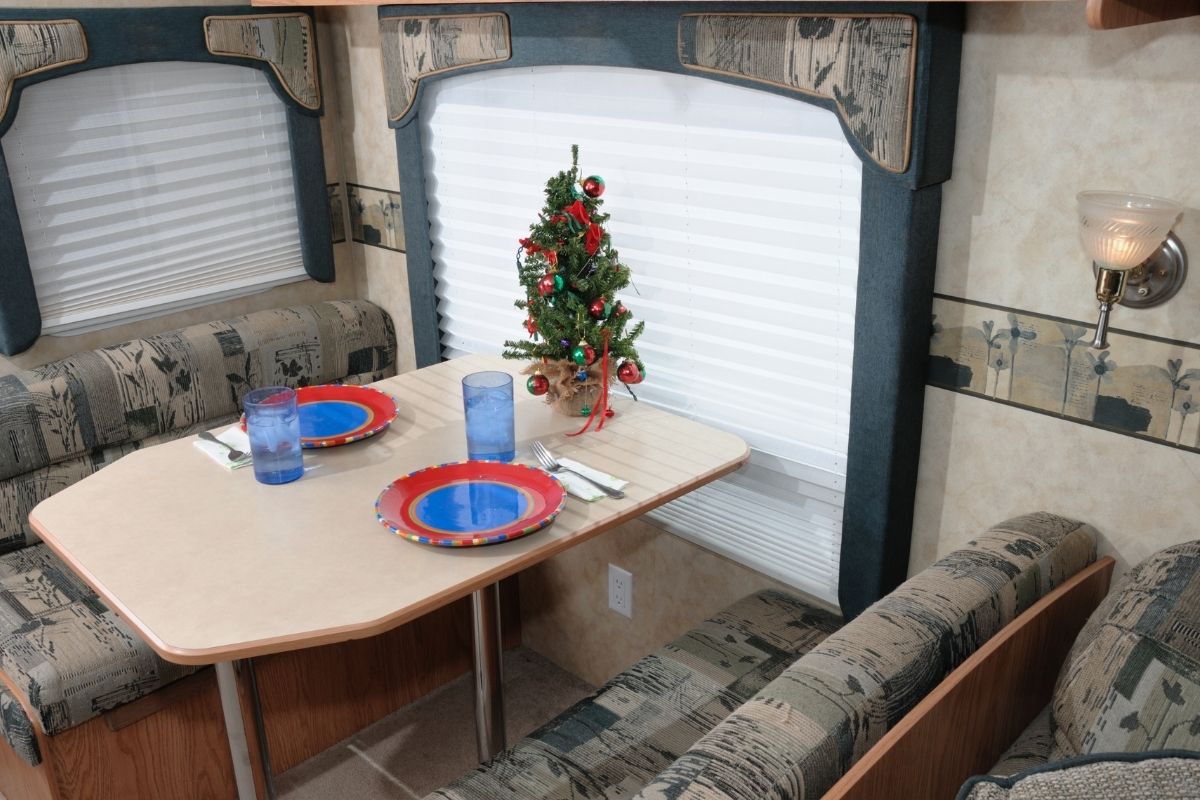 Plan your Christmas RV Trips and Make Memories to Last a Lifetime
No matter how you decide to spend the holidays, whether it be in a sticks-and-bricks home, at a festive campground, or boondocking at your favorite secret spot in your overland camper, we want you to have the merriest of times!
So pack up the camper, call your friends and family, and head to your favorite camping spot to enjoy the holiday season the best way an RVer can!
Ready to find an RV for your adventures?