Don't ya just love it when RV dealerships have a mission statement? It means they're truly dedicated to what matters most: the customer. This couldn't be truer for Palm RV, this week's featured dealer. They're a family owned, faith-based company who go out of their way to treat their guests as they themselves would want to be treated. They'll be honest and fair with the prices they offer. Their friendly staff members are incredibly accommodating and down to earth. You won't see any pushy RV salesmen as Palm RV.
Palm RV of Fort Myers, Florida

Located in Fort Meyers, Florida, Palm RV started in a warehouse in Cape Coral with just one RV salesmen and an office person. They had a few motorhomes and a few towables, but they soon grew to add a parts and service department. They kept growing until they eventually outgrew the facility they were in, which led them to their current location in Fort Meyers.
RV Repair in Fort Myers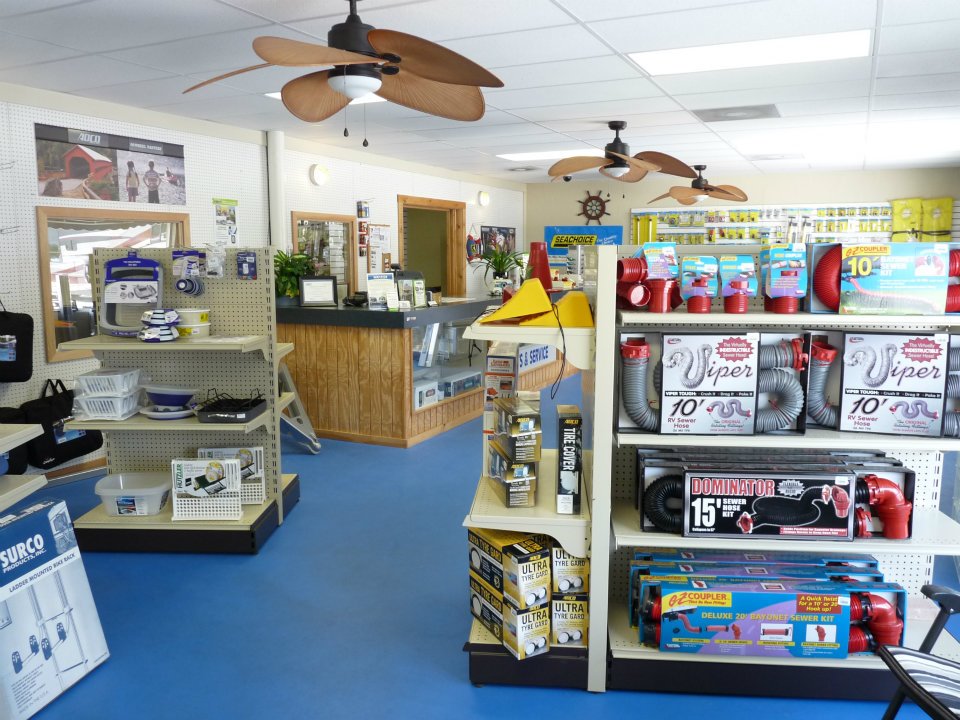 No need to worry about your RV repairs and service when you have Palm RV to rely on! They have the latest tools, state of the art electronic hardware and software and their technicians are constantly being trained on the latest diagnostic repair technologies. Palm RV is your one stop shop for all your RV needs. Whether you need a certain part or accessory to do the maintenance yourself or you need service for your motorhome or trailer, Palm RV has you covered!
Their parts department carries a large selection of RV parts and accessories, too. Palm RV's parts department has the part you're looking for, whether you have a motorhome, trailer or any other kind of RV. They'll be happy to help you with all your needs, like toilet chemicals, awning shades, topper awnings, folding chairs, RV cleaners, 30 and 50 amp extension cords and so much more! If you aren't located near the Fort Meyers area but you still want to order your parts from Palm RV, go ahead and visit their website where you can order your parts online!
Let Palm RV take the RV wheel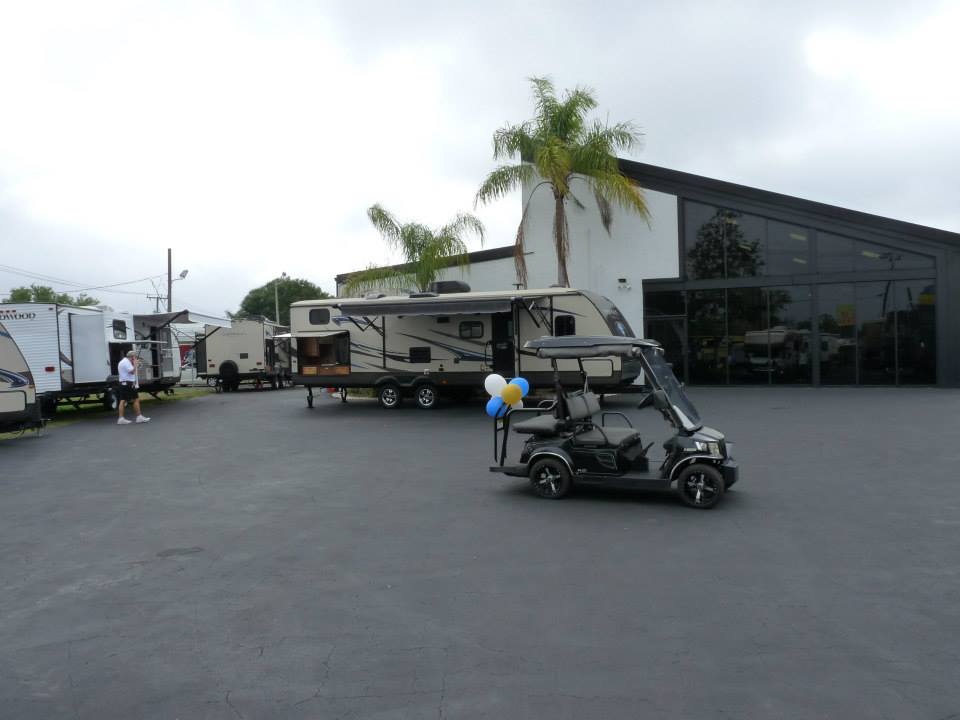 So maybe you have a certain custom design in mind that you've been dreaming of for years. Let Palm RV take the RV wheel and help you with any kind of design you want on your CrossRoads RV, Forest River, Grand Design, Highland RV or Keystone RV. Give them a call to start planning your perfect customization today.
Palm RV is your one stop shop for searching for a new and used RVs, customization or your current rig, maintenance repairs and parts. They believe in crucial principles like honesty, fairness, loyalty, integrity, respect, kindness and courtesy to keep their customers happy. Call or stop by today to see what all the fuss is about!