When it comes to living, there are many benefits that the full-time RV lifestyle has to offer. Full-time RVing offers absolute freedom for individuals, couples, families and friends. As a year-round RVer, you can wake up in the morning, decide to take a spontaneous trip anywhere you want, and be on the road within minutes of that decision. You have the opportunity to experience different American subcultures, meet different types of people, and learn how they live, eat and work. You are able to tend to your love for both the ocean and the mountains, all within a week. The lifestyle of living in an RV is much more affordable, especially with the rising costs of living in a house or an apartment. There are plenty of locations throughout the US that offer free or low-cost parking and camping. You wouldn't be forced to pay taxes, break a lease just to move or keep up with your garden.
While all these benefits are being offered by this lifestyle, there's still one scary question. How do full-time RVers make money? Here are four different ways you can work from home (your RV) so you can make sure what you really do for a living is travel:
Remote Jobs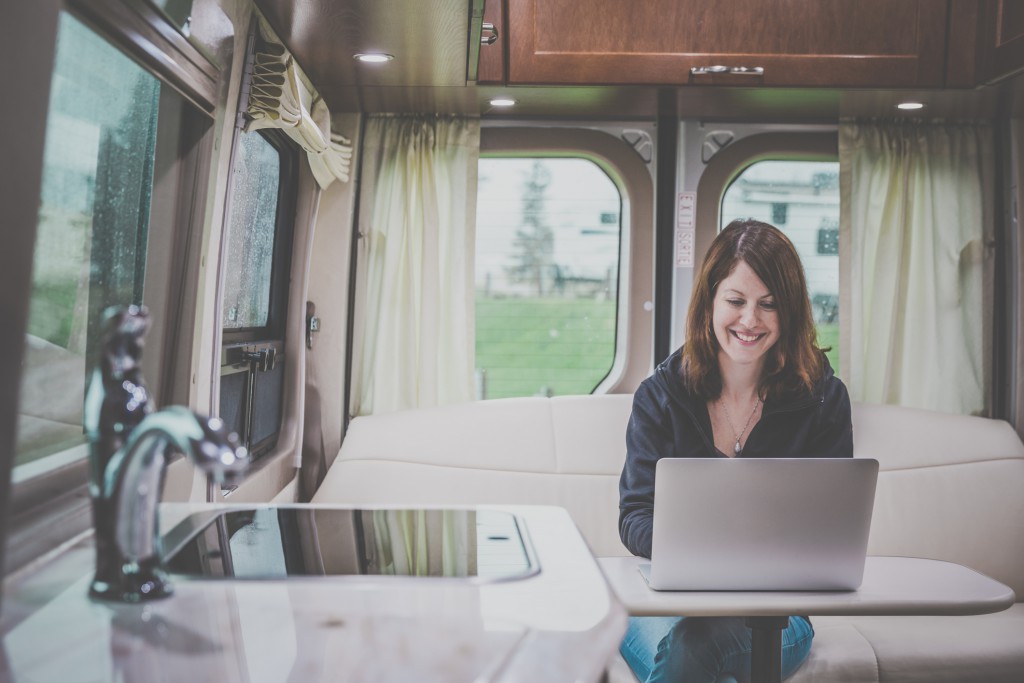 Undress for success when you make a living by telecommuting. If you're thinking of becoming a full-time RVer but you don't want to leave your job, there's always the possibility of working virtually. With the ability to put internet and phone service in any RV, this is the easiest way to make an income. Over 50% of the US workforce is able to be virtually done from anywhere with a laptop. Just think, you could be recruiting new hires with the view of the Grand Canyon outside the window of your RV.
Here are the top 5 industries who offer remote jobs:
Real estate
HR and recruiting
Accounting
Marketing
Education
Be Your Own Boss
Another great way to earn an income while living on the road is to start your own business. There are no limitations to your creativity with this idea. You can be your own boss, work as much as you want and whenever you want. Again, as long as you have an internet and phone service hooked up, you will be able to do whatever you want. The most beneficial part of this idea is that you will already be networking and making so many connections with people around the country that you'll find an opportunity to make money with your talents anywhere. Since you'll be constantly traveling, why not be a creative or event photographer? You could meet the boss of your favorite laundromat and find out he needs someone to run his Facebook page. You can even buy goods and resell them on your own online store.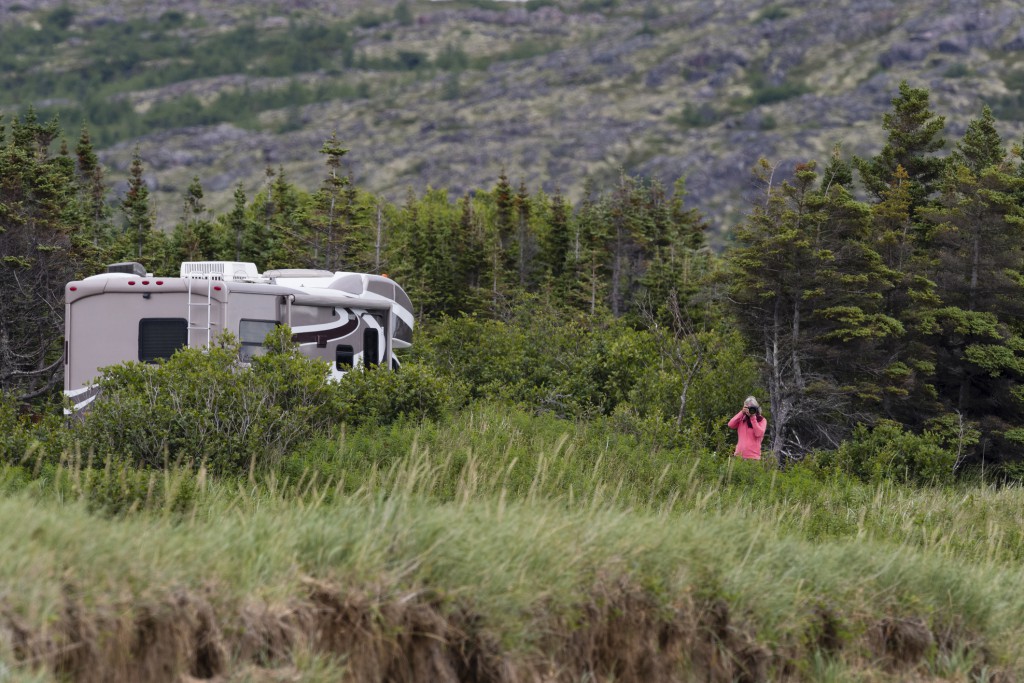 Workamping
If you are always wanting to do different jobs, try out workamping. For those of you who don't know what workamping is, just blend the words "work" and "camping" together. If you're living in an RV, the chances are that you love traveling and being outdoors. Workamping gives you the opportunity to get paid for what you really love to do. You could be working at RV resorts, campgrounds, national parks or even concession stands for events. Workamper News is a really great resource to find opportunities in this industry. It's just like a job board but only for the RV enthusiasts.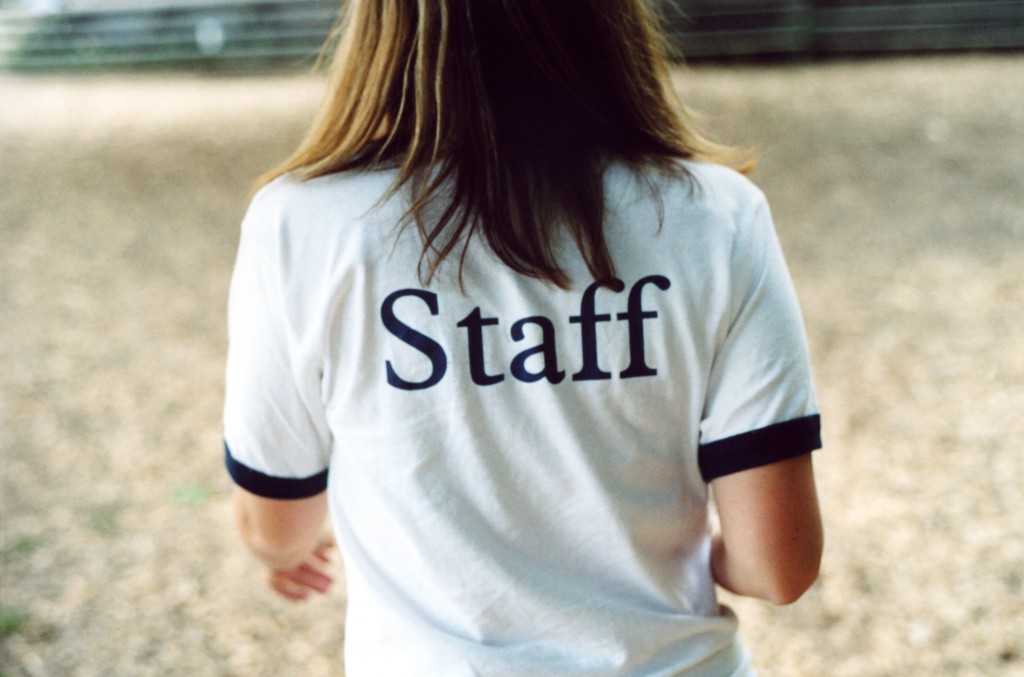 Cash Earning with No Commitment
There are ways to make money without the full commitment of a job. Renting your house out to family or friends is always a good way to keep a constant cash flow. You can also sign up for Airbnb and rent your house out that way. Get paid for having opinions when you travel the country. Sites like focusgroup.com and The Work at Home Woman are looking for people who will participate in focus groups and give valuable information. Moving from city to city, always be sure to check the local job sections on Craigslist for easy jobs or errands people need done. People will pay you to pick up dry-cleaning or coffee. If you enjoy animals, offer to be a pet-sitter so families can enjoy the outdoors without having to worry about their pets while you're parked at different campgrounds and resorts.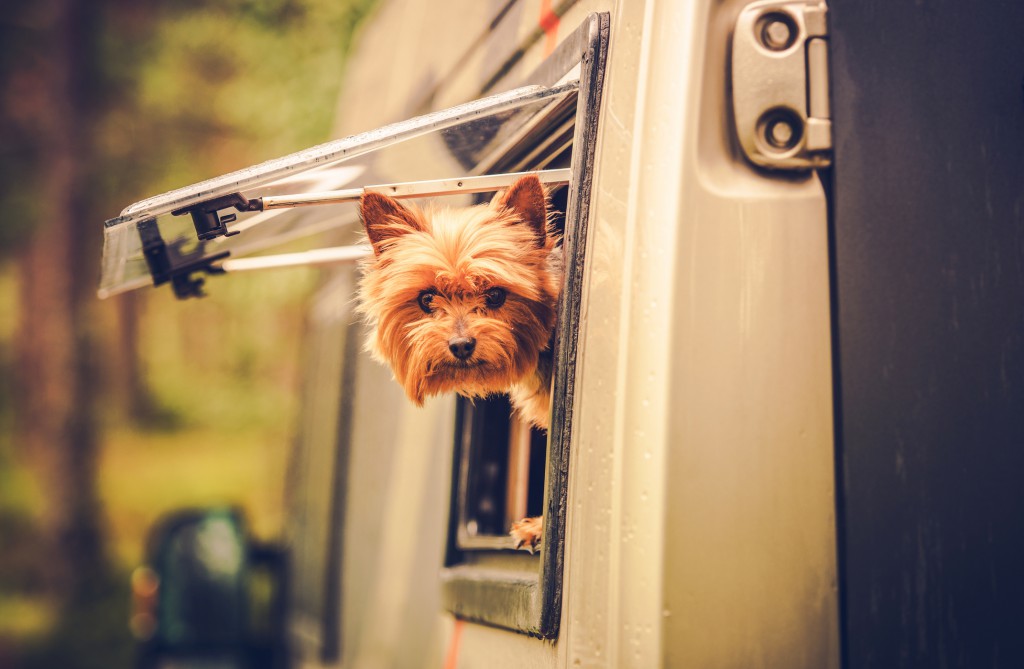 Do you have a money-making idea you can always count on? Tell us about in the comments below!