If you have an RV or are looking into purchasing one, chances are you'll find yourself at a national or state park at some point. Before purchasing one, there are quite a few things to know about RV restrictions when bringing your rig into one of these parks. Not all RVs are going to fit in the spots that campgrounds have. So it's important to know the length of your RV and the length restriction of each place you visit.
What is the Largest RV Allowed in a State Park?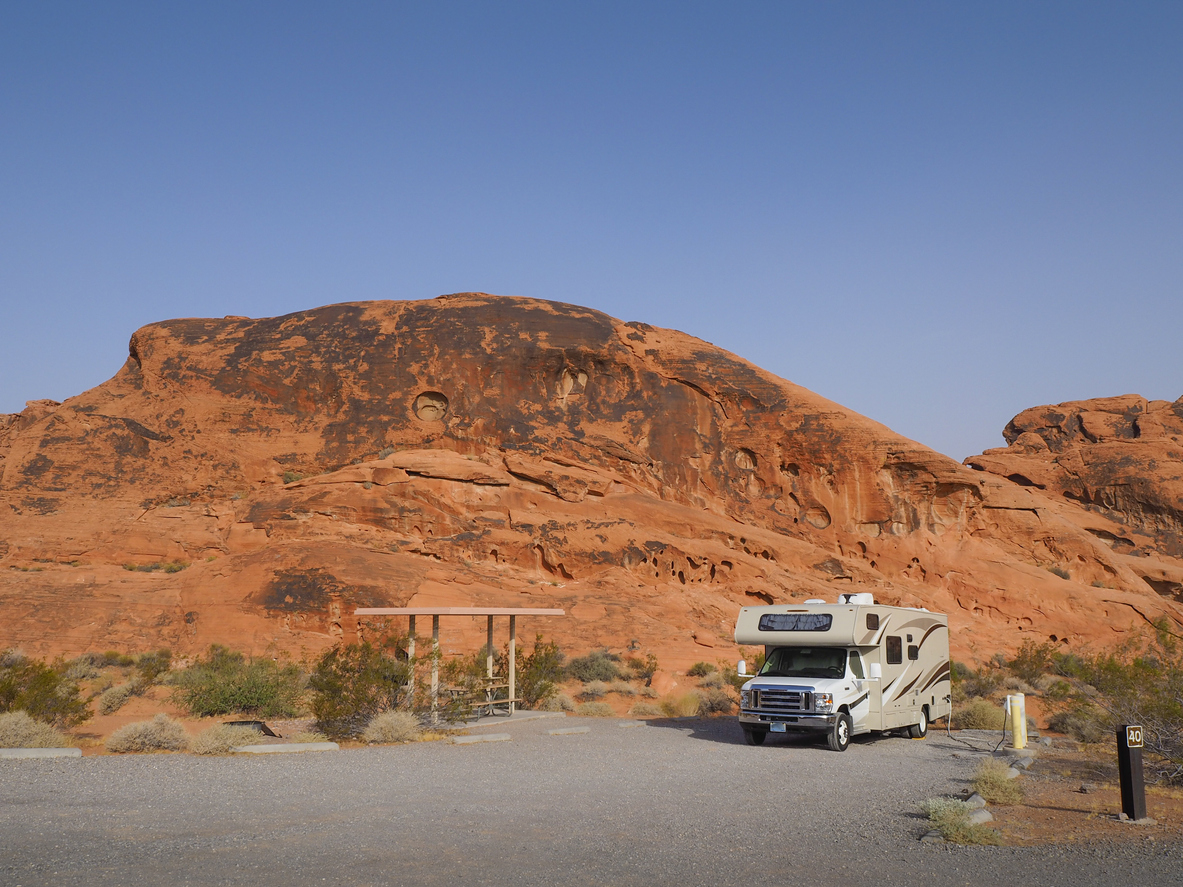 The longest recommended RV size for most national and state parks is 27 to 29 feet. Most campgrounds can have 40 feet of space, though. Many places also consider the combination of your camper and vehicle not exceed their maximum length, either.
Also keep in mind that while most parks have the same maximum length, other places have their own rules. The Great Smoky Mountains offer ten separate campgrounds, but some of them don't have restrictions at all. Others may not allow RVs in at all, and some will allow RVs up to 40 feet.
A good thing to remember if you're looking to purchase an RV and know you'll be spending most of your time in a national park: as long as your rig is under 30 feet, you're allowed into any park that lets RVs inside. If you have a fifth wheel, remember you'll save a bit of space by having some of the lengths of your trailer inside the bed truck. If this is you, hook everything up first then measure.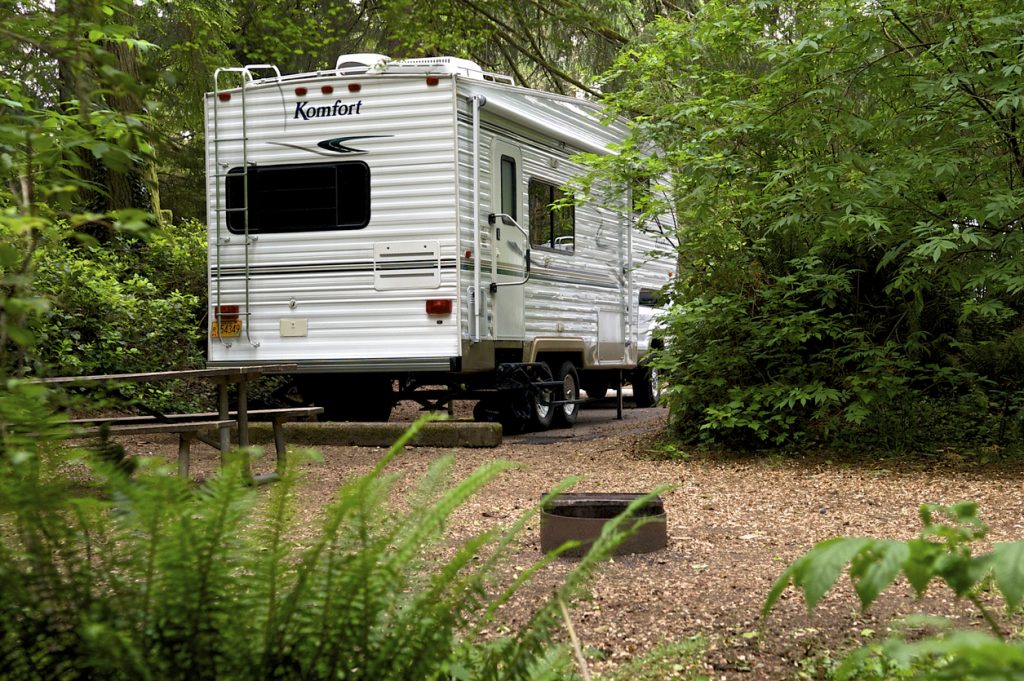 What About Tiny Houses?
A tiny house a basically a camper you can tow, so they're allowed into national parks. You'll just need to verify that it fits within the park's restrictions. RVs are usually quite a bit shorter than tiny houses, and one that is too small could cause problems.
You'll also want to know if the park you're going to has smooth enough places for your tiny house to handle. Most aren't made for rough terrain, so be sure you've prepared your house for off-road conditions beforehand.
When beginning the search for the best RV for you, write a master list of all the state and national parks you plan to visit. Then find an RV based on those restrictions. If you try to find a rig that fits all park restrictions, you won't have any luck. You'll end up buying multiple RVs over time. Look up parks that are within a weekend trip to and from your house. These are the ones you'll end up visiting the most!
Making a list of all the parks you want to visit can be overwhelming to think about! While there isn't an RV that fits every single requirement for every single park out there, you can come up with a short-term solution. You simply can't travel to them all at once. So choosing parks close to you will make your trips seem more doable and realistic. Then, choose your rig based on these parks within your plan. Down the road, you can tack on longer RV trips and even purchase a new one if the need arises.
If you're having difficulty choosing between a few RVs, a general rule is to choose the smaller one just in case! National and state parks have maximum sizes they'll allow, but they don't have minimum size restrictions. A smaller RV will also open up more park options because you're more likely to fit size guidelines. Not to mention you'll save tons of cash when buying smaller!
We hope this helps you decide which rig to purchase based on which sizes are allowed in national and state parks. When in doubt, purchase smaller so you aren't restricted on which places you can and cannot visit. Happy RVing!