As RVers, driving is kind of in our DNA. While the freedom of being able to traverse the country at will is truly thrilling, it sometimes means long stretches of empty roads without a lot to see or do as you journey from one spot to the next. There are some drives, though, that are truly rewarding to cruise. Our national parks are home to many of the best scenic drives in the country!
Finding the Best Scenic Drives in the National Parks
No RVing itinerary is complete without a stop (or 5) at America's beautiful national parks. That's because these parks are home to some of the most gorgeous roadside scenery out there. Chances are one (or maybe all) of the parks below are on your list of RV destinations to see, and we think their respective scenic drives should be on your list too.
Rim Drive, Crater Lake National Park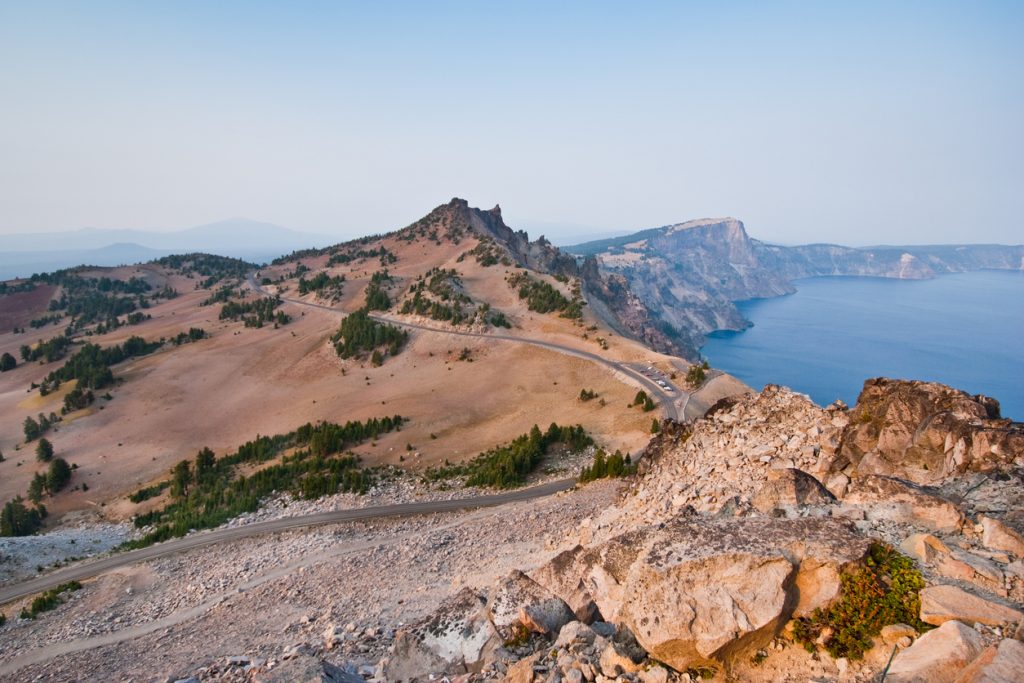 This road around the edge of the deepest lake in the US isn't open all year, but when it is open, it's one of the best scenic drives out there. From July to October, you can drive 50 miles on this path, 33 of which wrap around the lake. It's the best place to take in the enormity of the crisp blue lake, and a quick stop at any of the road's 30 overlooks will give you amazing photos to remember your trip.
Cadillac Mountain Road, Acadia National Park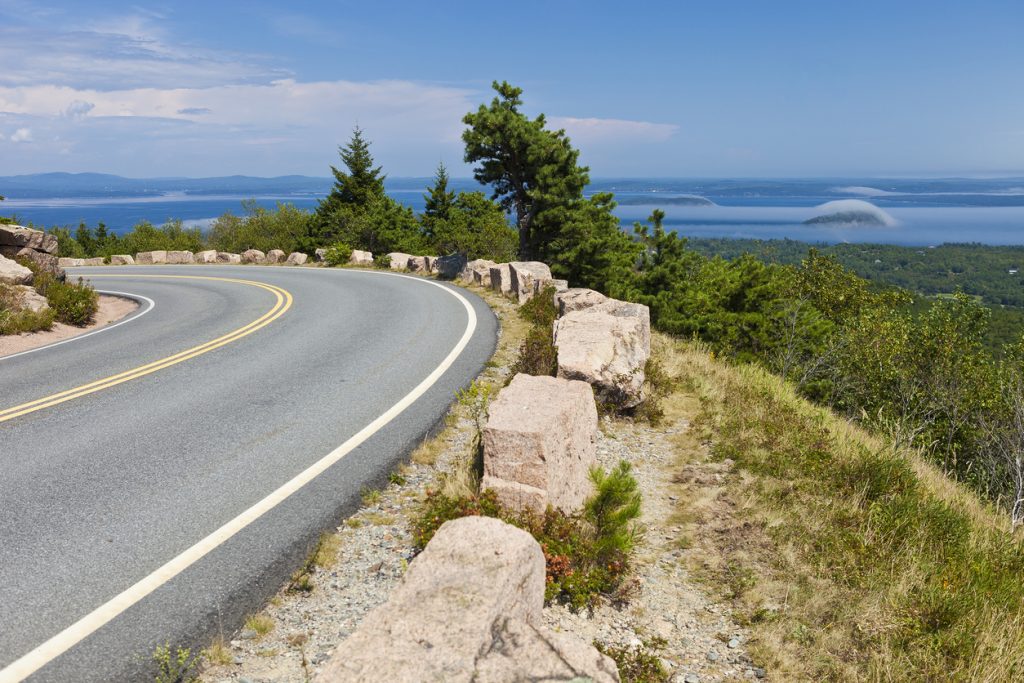 Cadillac Mountain is one of the main attractions inside Acadia National Park. It's both the tallest point in the park, and the tallest point along the North Atlantic seaboard! Taking in the views from this point is an essential part of any trip to Acadia, and the views to get there make our list of the best scenic drives. You could hike to the summit, but Cadillac Mountain Road will take you to the top just as well when it isn't closed for winter weather. It's just 3.5 miles long, but it takes you along a winding path all the way to the views above.
If you're feeling adventurous, plan a trip here for daybreak as it's the first place in the US to see the sun rise for a large part of the year. If that scenery isn't enough for you, keep driving along the 27-mile Park Road Loop to take in the rocky coastline Acadia is known for.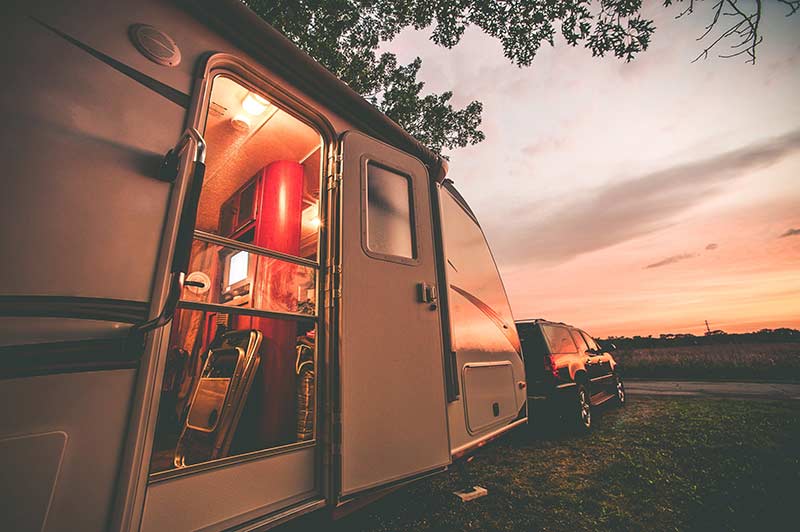 Need the perfect RV for a getaway?
Teton Park Road, Grand Teton National Park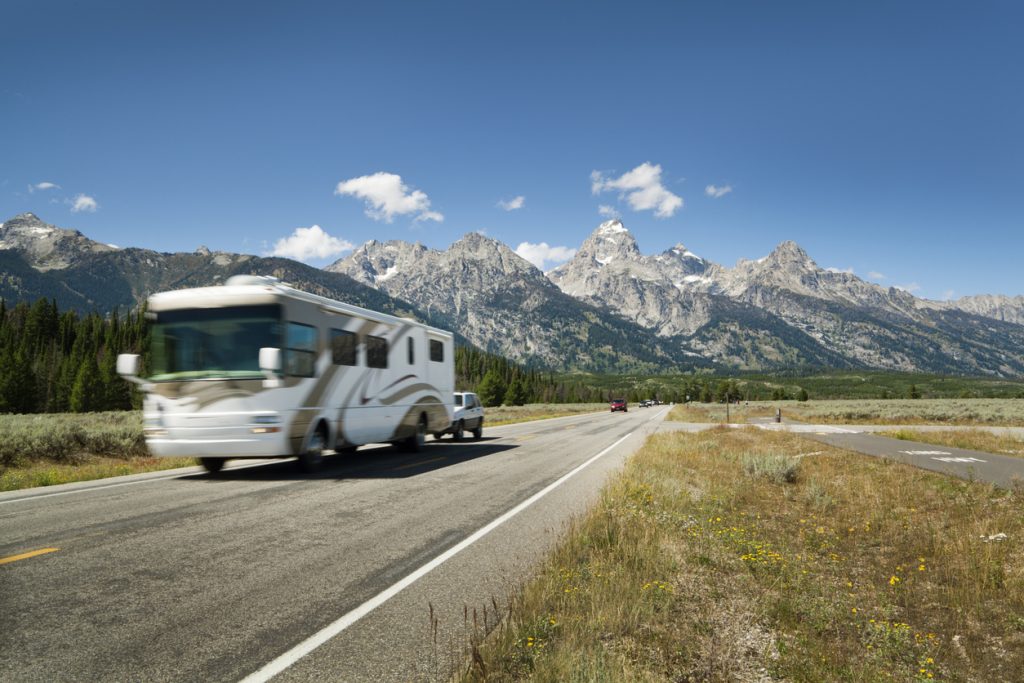 The Grand Tetons are filled with the best scenic drives – in fact, it'd be harder to find one that isn't scenic than to find one that is. You can't go wrong with a drive along Teton Park Road, the main road that winds through the park. This paved path follows the base of the Teton mountains and provides incredible views of the mountains towering above, but you'll have to keep in mind that it is closed for winter conditions from November until May.
You can make it a full 42-mile loop by adding in US Highway 191 which roughly follows the Snake River and taking a side trips along Jenny Lake Scenic Drive and Signal Mountain Summit Road. The full loop will take you past well-known sites like the photogenic Oxbow Bend, where you can simply pull off the road and take-in one of the Grand Tetons' most famous views.
Zion Mount Carmel Highway, Zion National Park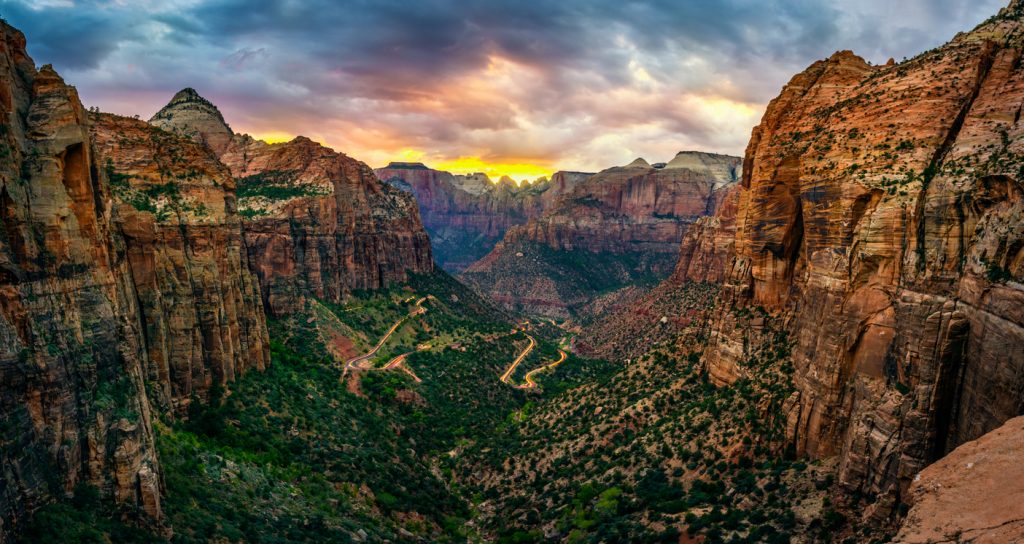 The main road through Zion National Park known as "Zion Canyon Scenic Drive" is closed to cars for most of the year as visitors are encouraged to park and take the shuttle instead. But just because one scenic drive is made for shuttles doesn't mean you can't enjoy the views from another road – Zion Mount Carmel Highway. Also known as Utah State Road Highway 9, this road takes you into Zion National Park from a little town called Mount Carmel and through the east entrance. It's the best way to enter the park because the views will take your breath away.
If you're doing the drive in your RV, you'll likely have to get a tunnel escort permit for a small fee so that the road's mile-long Zion-Mount Carmel Tunnel may be closed for one way traffic. Once you exit the tunnel, you'll be treated to sweeping sights of the towering mountains and desert sky as you follow the switchback road into the canyon.
Newton B. Drury Scenic Parkway, Redwoods National and State Parks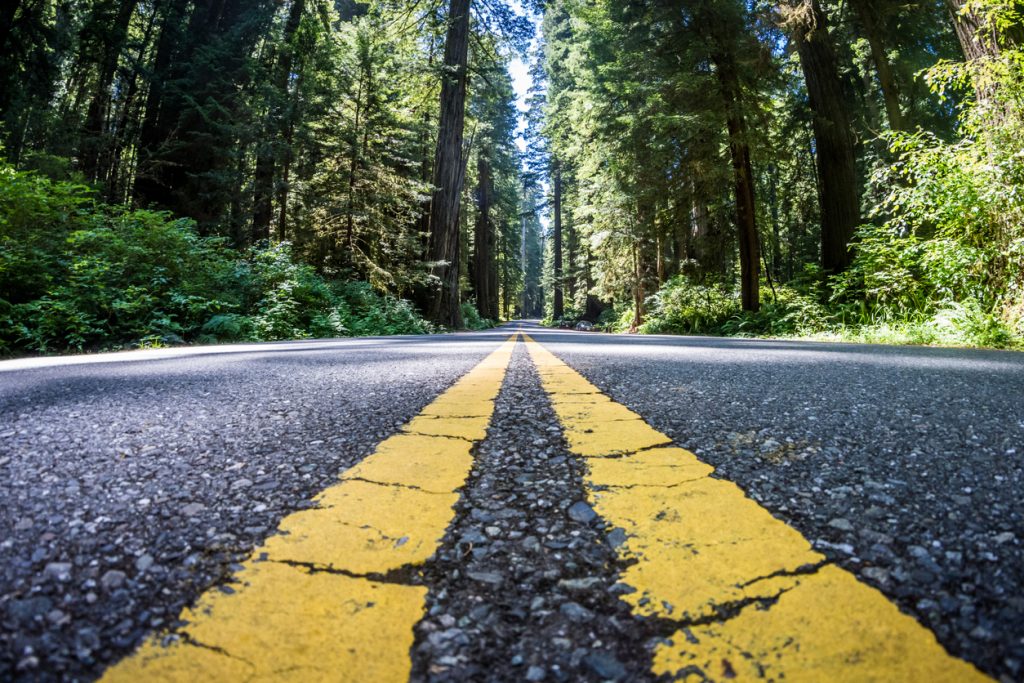 While this beautiful road is technically within Prairie Creek Redwoods State Park, it's still part of the larger makeup of the network known as Redwoods National and State Parks. It couldn't be left off the list of best scenic drives because there's just something unique about driving down a lane lined with these towering trees. This drive does prohibit commercial vehicles, but it doesn't have the same restrictions on RVs that many other roads in Redwoods have. It's an alternative route to US Highway 101 that meanders 10 miles through a lush forest of Redwoods following Prairie Creek.
National Parks with the Best Scenic Drives
There are plenty of other scenic drives out there, but some prohibit the use of RVs because they are narrow or difficult to maneuver. You should be able to take your RV or tow vehicle on any of these beautiful drives – and you may just discover a few more scenic routes on your way. Get started with your search for your next RV on RVUSA.com or get inspired for your next trip on our blog.