If you're looking for a motorhome that's easy to drive and comes with a smaller price tag, Class B might be for you. Unlike their much larger counterparts, Class A and Class C, Class B's are the length of a normal family van at roughly 16 to 22 feet. They're aptly nicknamed camper vans. They're available in gas and diesel and are perfect for those who don't need as much space. But beware, a Class B camper van means an even more minimalist lifestyle than a normal motorhome. Class B's are meant for those looking to pick up and drive off with little to no setup or takedown. Their small size makes Class B's are the perfect couples campers. To help you choose which model to go with, here are some of the best Class B camper vans.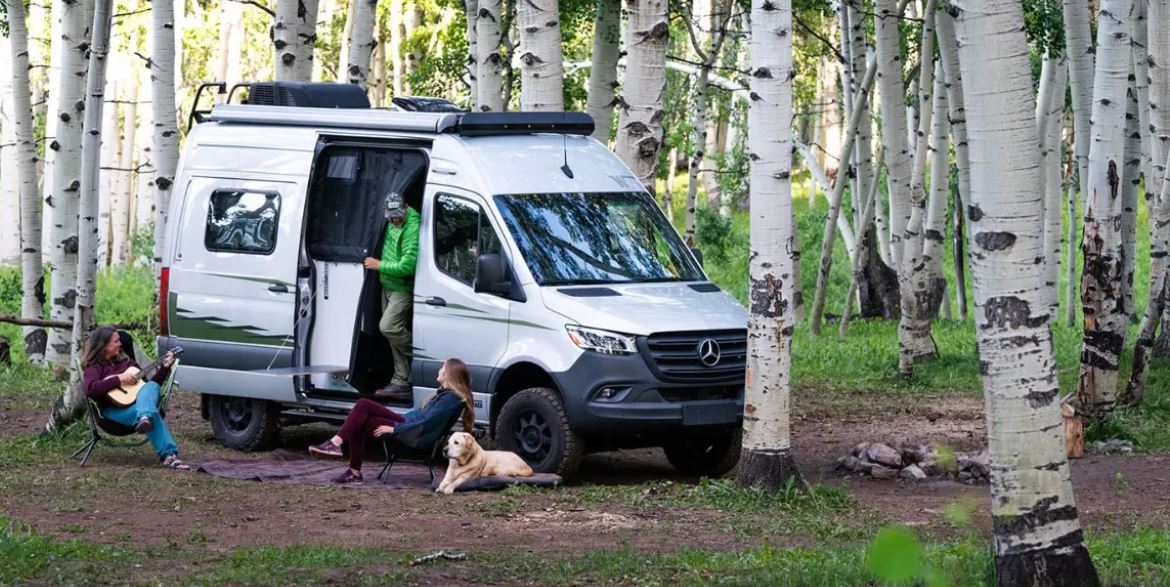 What's better than a Class B? A Class B with a bathroom! Winner of RV Business' 2021 Top RV Debut award, this Class B motorhome is the very definition of luxury. On the new Mercedez-Benz Sprinter chassis and equipped with 4-wheel drive, this motorhome is ready for any amount of off-roading. The Revel also features an outdoor fold-down table for indoor and outdoor mealtimes. This award-winning coach is easily one of the best Class B camper vans.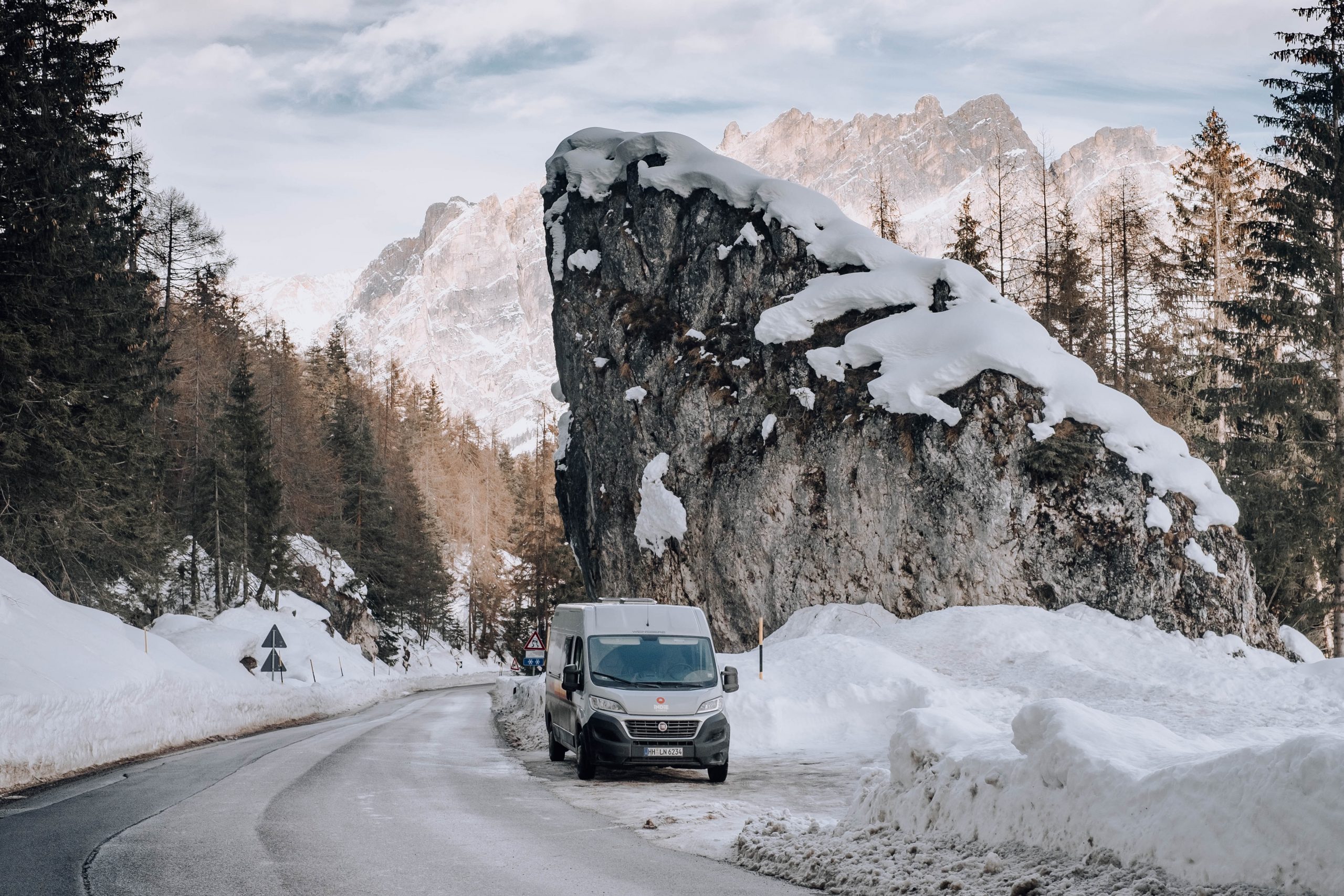 Built on a Mercedez-Benz Sprinter chassis, this new Airstream Class B is known for its luxury design. Forget wet baths – this floorplan includes a full dry bath that spans the entire back of the van! With over 80 years of RV experience, Airstream brand units are known to be some of the best. This unit sleeps two on the murphy bed with a power slide out to maximize space day and night. This expertly designed RV is made to maximize space and comfort in all new ways.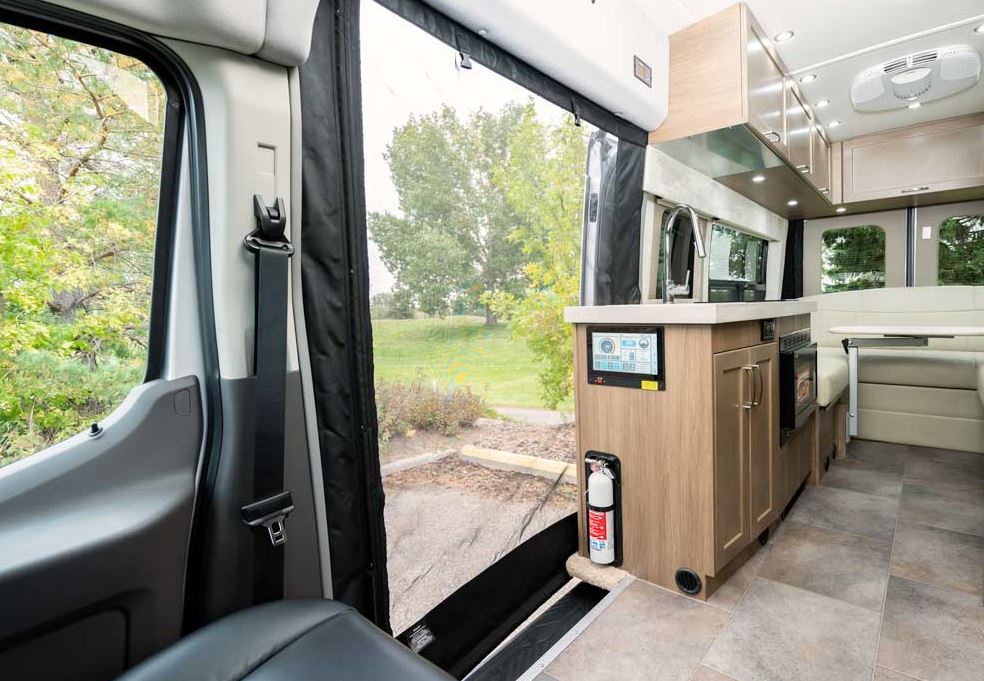 Choose between the larger Ontour 2.2 or its smaller counterpart, the Ontour 2.0. Both units include a wet bath and seating for four on the road. Make meals off-grid with the induction stove and sleep in comfort on the queen bed, which converts to a sofa during the day. These nimble Class B camper vans are built with tough Ford technology. You can even choose your preferred cabinetry, upholstery, and countertop colors for a unit tailored perfectly to you.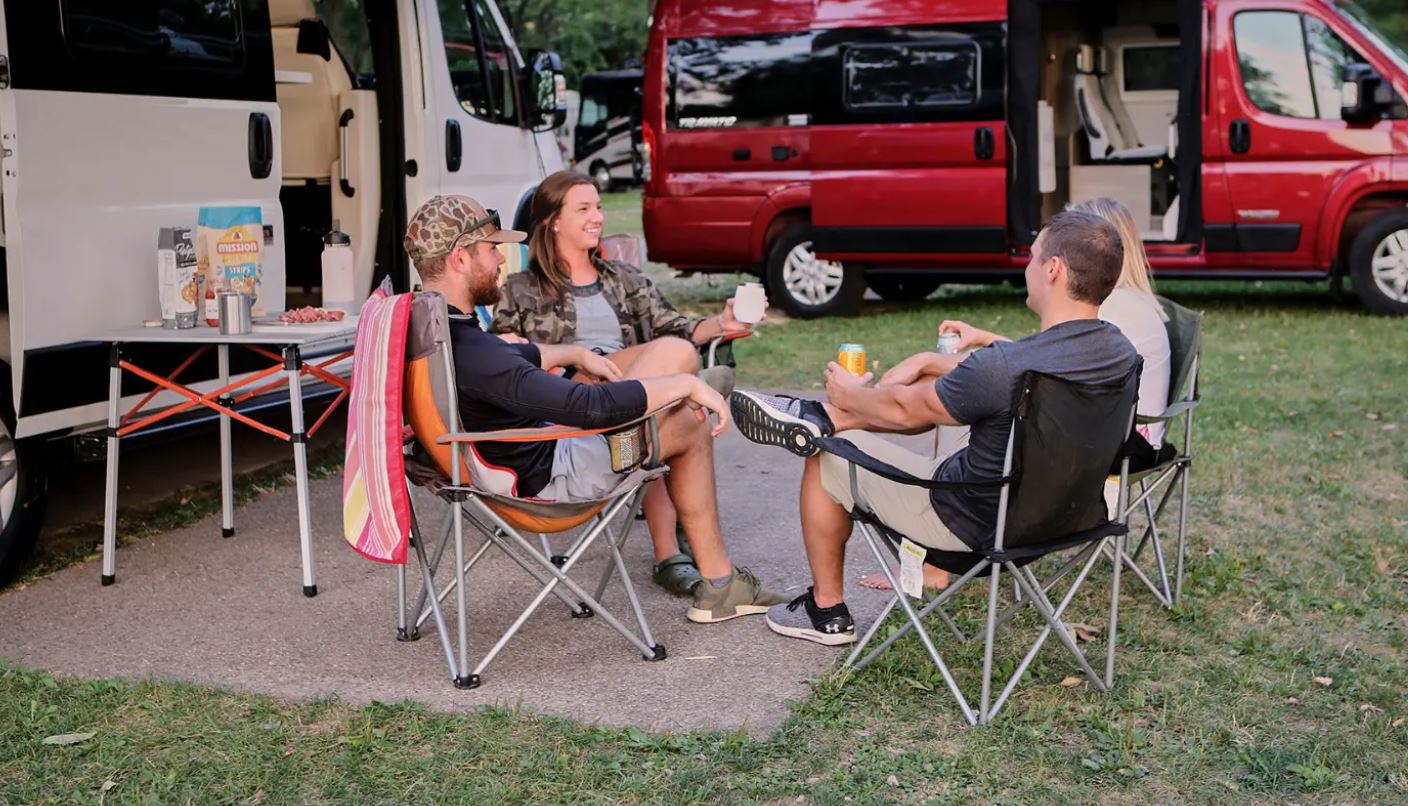 Another killer camper van by Winnebago, the Travato is the top-selling camper van in North America. The powerful Travato is built with fuel-efficient systems and streamlined features to take on the most unforgiving roadways. With four available floorplans, the "G" versions feature one large bed while the "K" versions opt for two twins. All four floorplans include a wet bath in the back of the RV. One of the best Class B RVs made for all seasons, the Travato has an all-season roof and sidewall insulation, above floor waterlines, and more.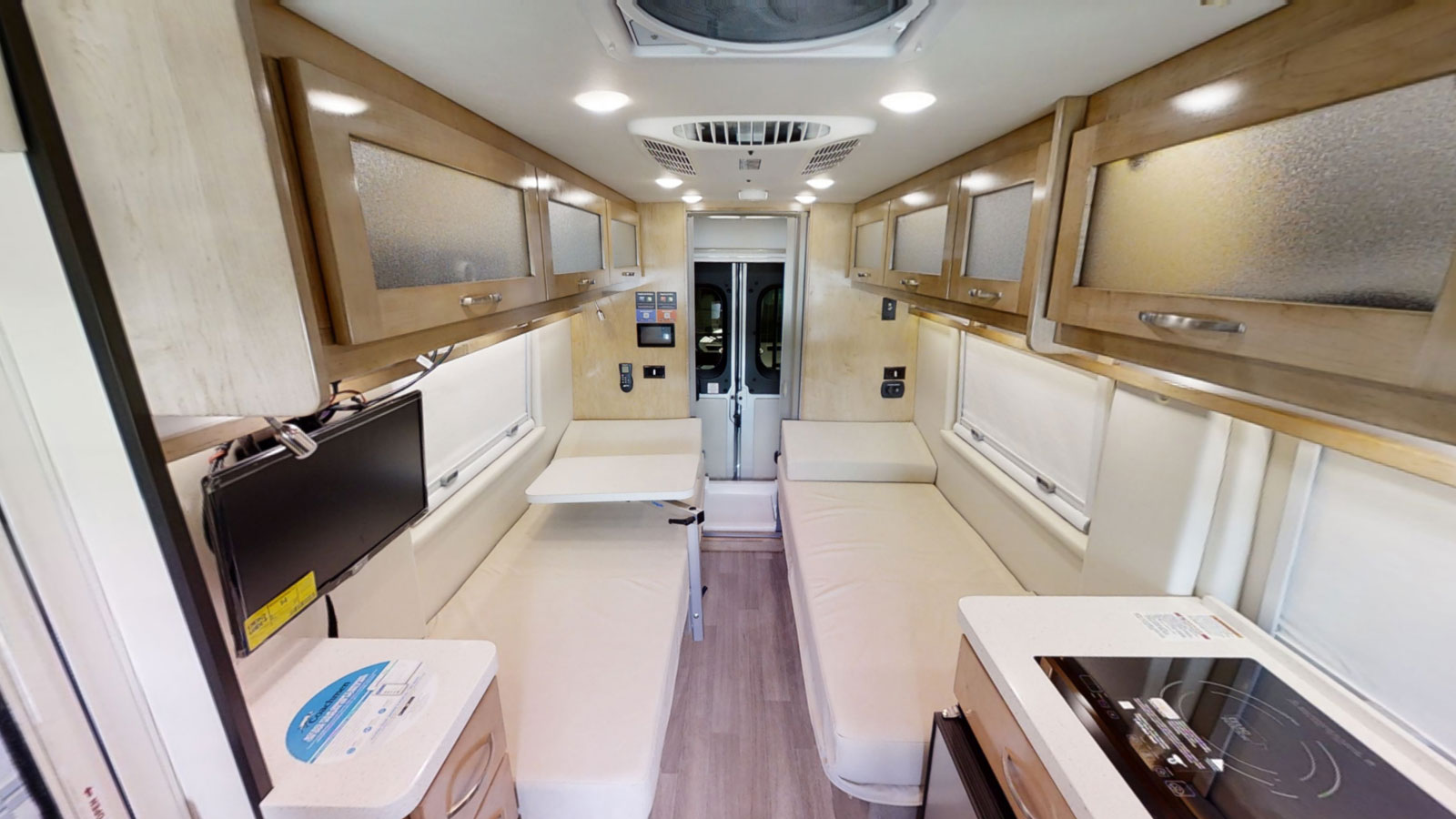 This RAM-built motorhome holds the title of RV News 2021 Type B Motorhome of the Year. With two twin beds and a movable table in between, the Nova is maximizing legroom for its occupants while providing out-of-the-way overhead cabinets on both sides. Wet bath included, of course, and a large cooktop with a sink provides all the comfort of your favorite motorhomes. If storage is the name of the game for you, the Nova just might be your winner for best Class B camper van.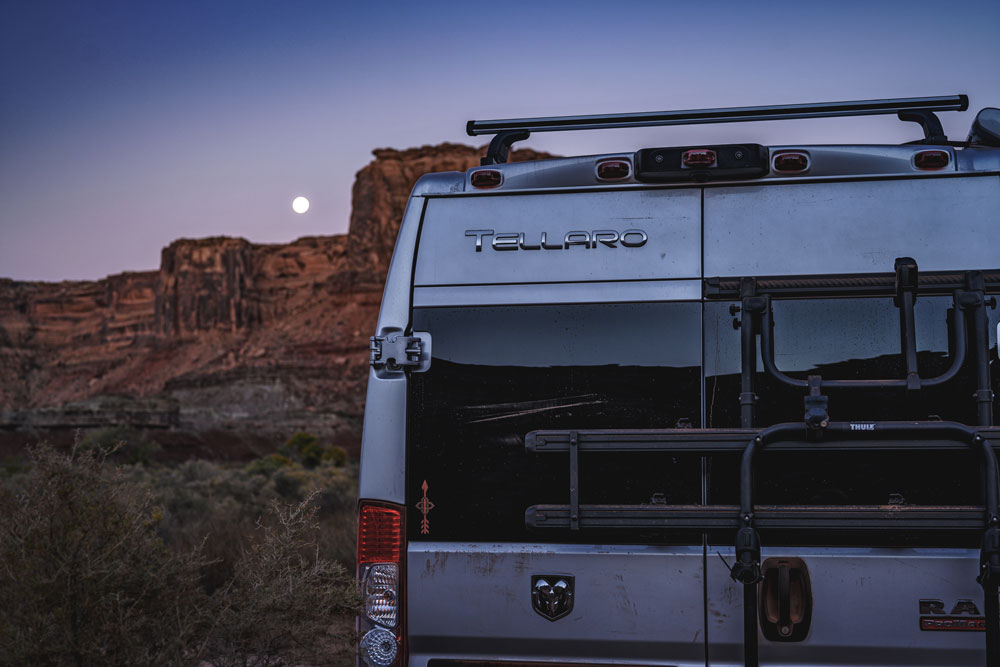 Built with your furry friends in mind, this Class B includes a hideaway food and water dish. It's also made with dander and scratch-resistant fabrics to ensure you can travel with pets without worry. With three different floorplans, you can choose between a wet bath or a cassette toilet. The 20AT floorplan even has an optional retractable roof with a sleeping area. At around $90k, this might be the best deal on a Class B you can find.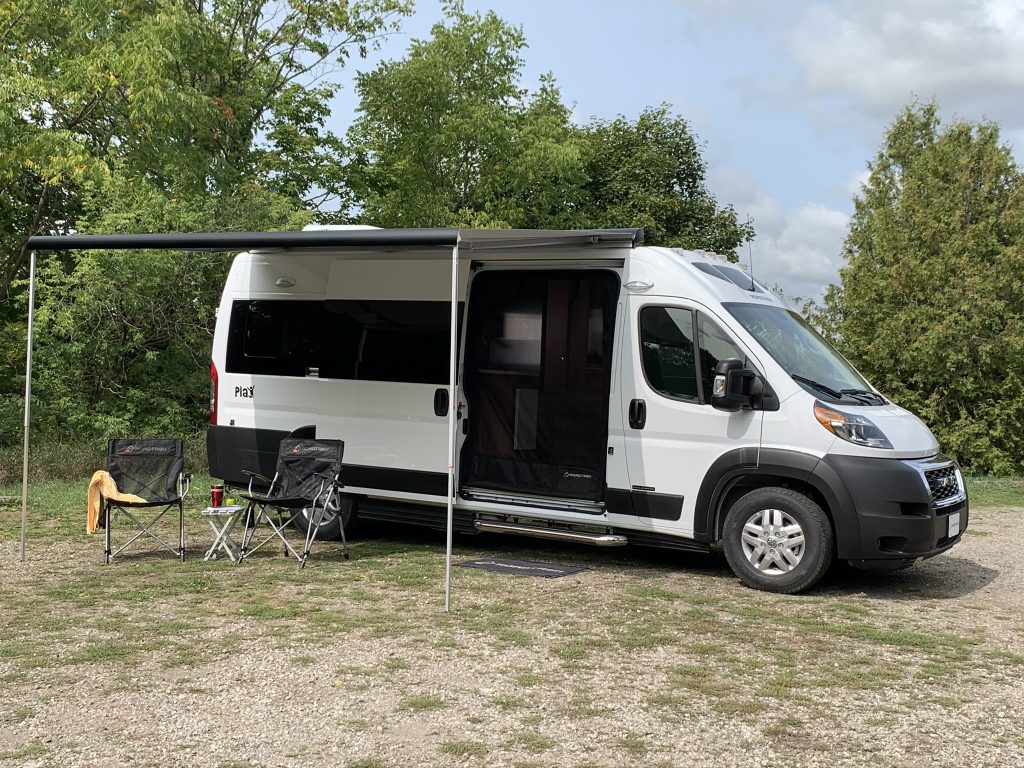 Of all the Roadtrek motorhomes, the Play is most affordable. Sleep up to three in this RAM built camper van. The Play features a retractable power awning and an outdoor shower. Not to mention solar ready! Sleep up to three in the twin or king bed layouts and rinse off after a long day of play in the wet bath. The abundance of storage and large windows with "peek through" vents make this unit an easy contender for best Class B camper van.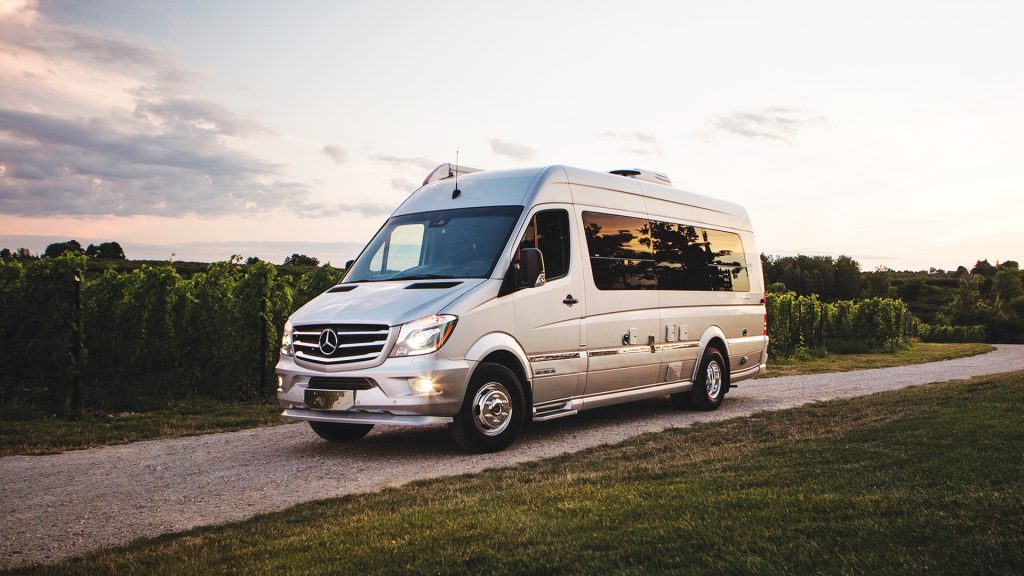 While these Class B's only sleep two, two of the three floorplans seat nine. While the classic Interstates are more than worth bragging about, the Tommy Bahama edition is a clear favorite. Take your beach house on the road with the Tommy Bahama Special Edition. This edition comes in all three floorplans and features special Tommy Bahama décor and style with wood blinds and special wall graphics for an island feel.
Of these eight units, there's bound to be a brand and floor plan perfect for your needs. Class B's are perfect for couples, and can work for small families. They're the preferred motorcoaches of those looking for something much easier to drive, with their size similar to a normal family van. Live full-time, take a campground vacation or go boondocking off-grid with a Class B camper van.