With so many different types of RVs out on the market today, it can be hard to know exactly which one is right for you. There are so many things you need to take into account when it comes to choosing the right RV…budget, lifestyle, family, etc all need to be looked at. Today we are going to cover an extremely popular make of RV called the Class C. So if you are debating getting one of these bad boys, stick around, see the pros and cons of Class C Motorhomes, and make an informed decision.
Class C Motorhome Pros
Class C RVs tend to be a very popular choice in travel circles. They are spacious, cost effective, and some say easier to drive. With all of these Pros, it is hard not to fall in love with the Class C.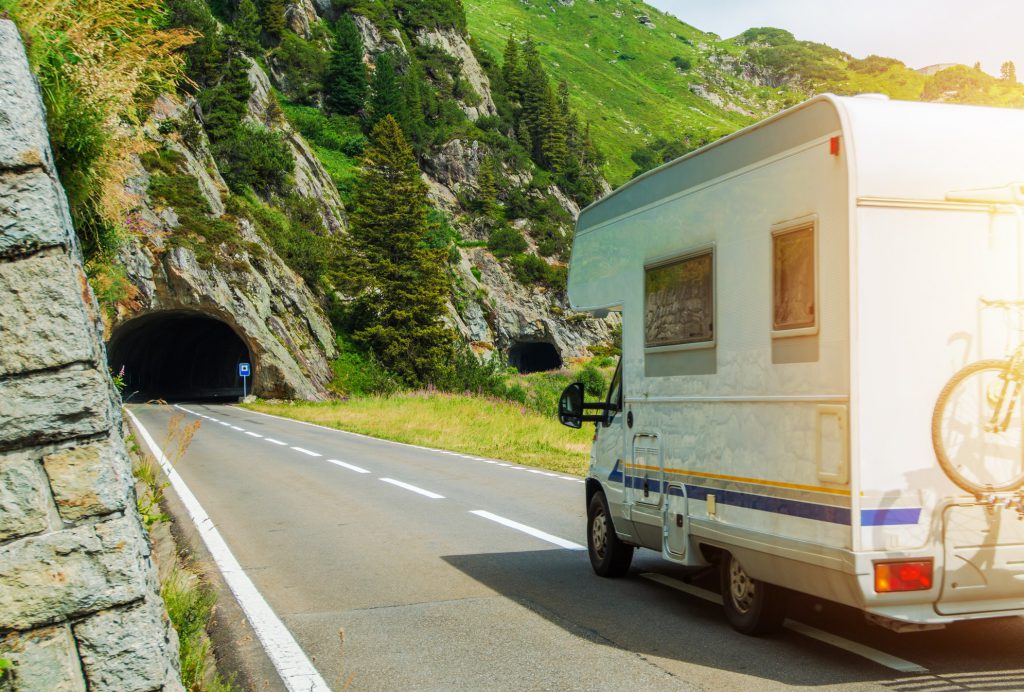 Lots of Space
In general, Class C Motorhomes tend to offer more sleeping space than Class As. This is due to the frequency of having a bunk over cab in a Class C which is not typical of many other motorhomes. This extra added sleeping space makes a Class C an excellent choice for larger families.
Cost Effective
Typically, the Class C is going to be less expensive than other varieties of motorhomes. On average, a Class C will cost roughly $15 K less than a similar Class A Motorhome. Some owners claim that they also get better gas mileage, but it appears that this is only by 2-3 MPG.
Easier To Handle
A Class C tends to be lower to the ground, making it easier to drive according to many owners. The consensus is that driving a Class C Motorhome feels more like driving a large truck, making it perfect for beginners in the RV world. Another perk of being lower to the ground is that they are less likely to roll. Due to how the weight is distributed, it hugs pavement better, can take tighter corners, and is less likely to roll over if you over-correct when steering.
Easier To Find Camping
For the most part, Class Cs are smaller than their Class A counterparts, which means it tends to be easier to find a camping spot at local camp grounds. Many campgrounds will have a size maximum, so the shorter Class C will have an easier time fitting into those requirements. Now it is possible to get a HUGE Class C, but we are speaking in the general context here.  Another pro of the Class C is that they are typically well equipped for boondocking, especially in comparison to many of the towables and Class As. Many Class C Motorhomes come with generators as well as larger tanks than their towable counterparts.
Class C Motorhome Cons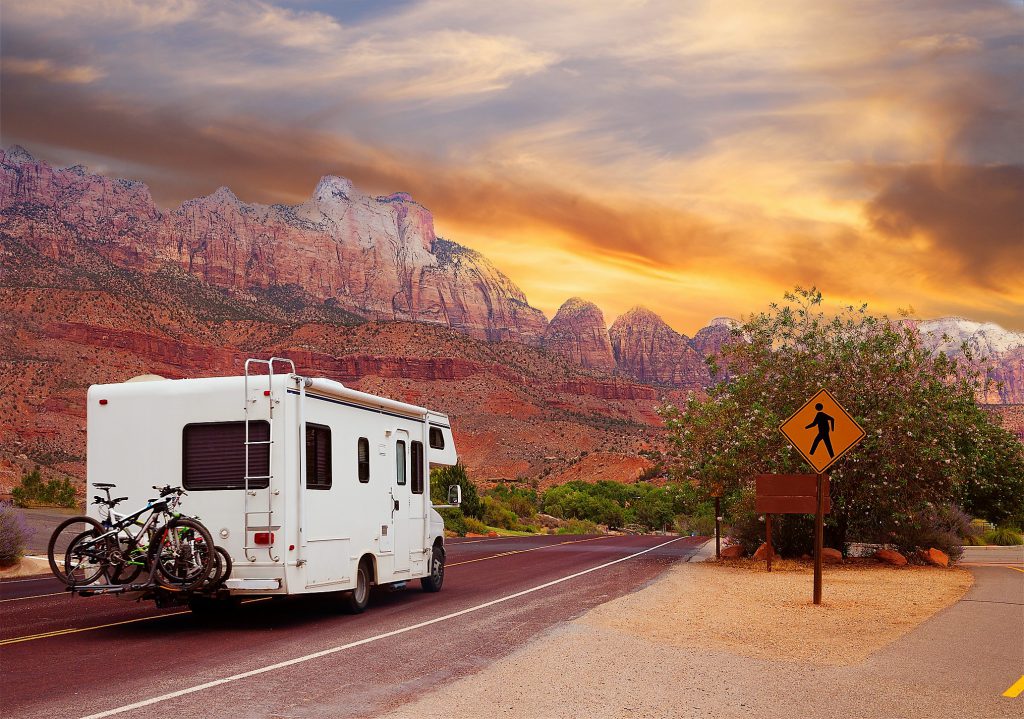 While there are a plethora of pros to the Class C Motorhomes, there are also some cons that need to be taken under advisement.
Have To Tow Your Vehicle
So this is really a con for motorhomes in general, but if you want a vehicle to drive when you are out camping, you will have to tow it behind you. There is no unhitching and just taking off from a campsite when you have a Class C. While this may not bother everyone, it adds to the total weight of the rig and can make it more difficult to maneuver than a truck and towable.
Maintenance
Maintaining a Class C Motorhome is typically more expensive than with a towable RV. The maintenance of a Class C is easier than with a Class A though. So it really depends on what you are looking at as far as a comparison.
Limited Exterior Storage
While a Class C can have great interior storage and extra sleeping space for families, they tend to be lacking on exterior storage. Fifth Wheels and Class A Motorhomes tend to be better for exterior storage. So if you are wanting to maybe do Full Time and store your sports equipment or something similar, you will want to make sure there is plenty of exterior storage for your needs.
Class C Motorhomes can be amazing for full timing as well as part timing and even your weekend campers. When you go looking to purchase any RV, regardless of what variety it is, it is important that you determine your personal needs, weigh out the pros and cons, and make an informed purchase.
When you are ready to make a purchase, RVUSA features thousands of new and used RVs, from Class C Motorhomes to Pop Up Campers they have something for every need.