Purchasing an RV can be thrilling, yet intimidating at the same time. Many people are going into this journey without truly knowing the ins and outs of the different types and classes of RV. In order to truly have the best experience, you need to learn how to choose the best RV for you and your personal lifestyle and goals.


Know Your Goals
With there being so many types of RVs out there, it is important to first know your own personal goals. What type of camping do you want to do? Do you want to rough it or are you more into Glamping? Will you be weekend warriors, full-timers, or something in between? How many people will you need to accommodate?
The answer to all of the aforementioned questions will help you on your journey to RV ownership.
Rough It or Glamping?
Are you all about getting closer with nature, or do you prefer the a Marriott on wheels? For folks who want to rough it, a pop-up style camper or smaller travel trailer may be perfect for you. More of a Glamper? Then you should check out some of the beautiful Class As or Luxury Fifth Wheels.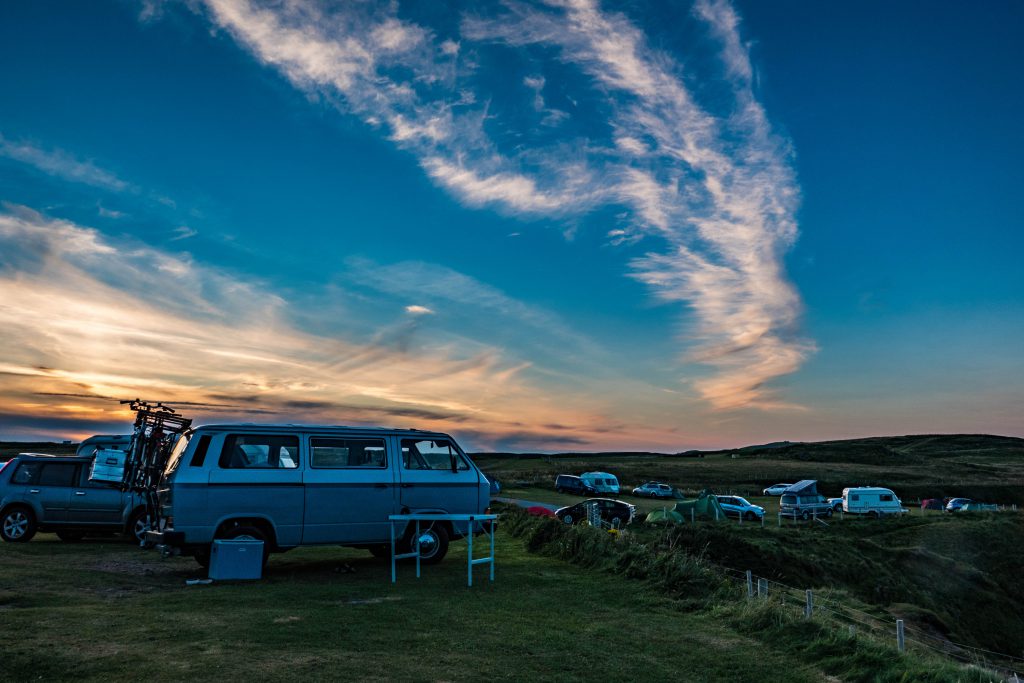 How Much Time Are You Spending In The RV?
If you plan on going full time into the RV lifestyle, then you may want to invest in something large, like a Class A or large Class C. If you are just looking for weekend adventures, then by all means go for the smaller makes and travel trailers.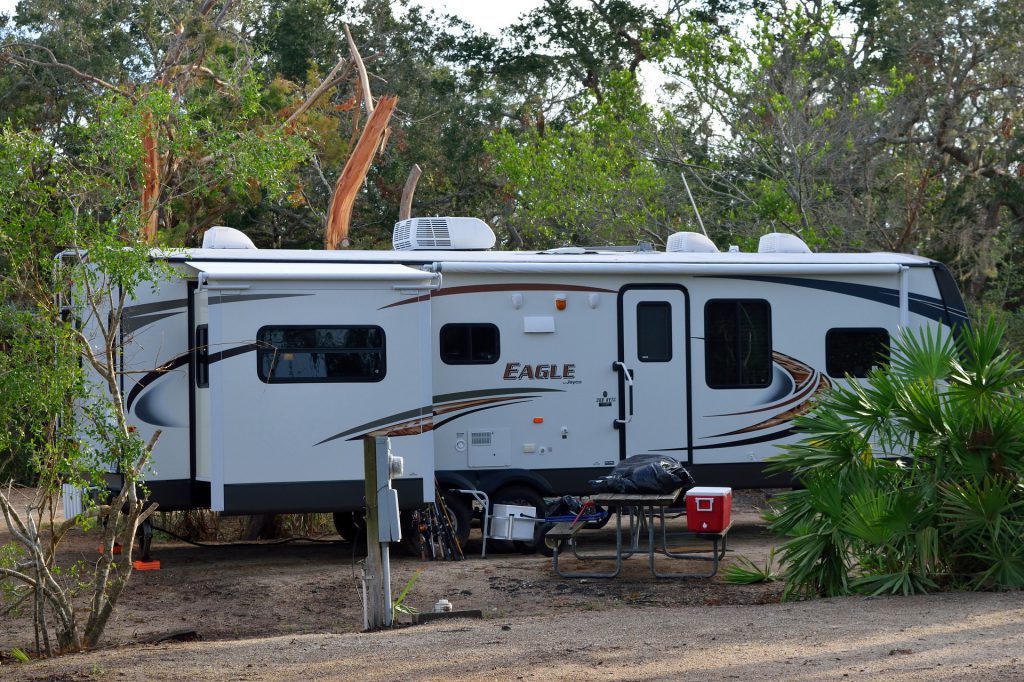 How Many People Do You Have?
A few empty-nesters looking for a new adventure? Maybe you have a young family that you want to take out on the open road.. Either way, knowing how many people ( or pets) you need to accommodate in your new RV is rather important.  For families with children, bunk-house models are optimal, offering plenty of sleeping room and what kid doesn't love a bunk bed?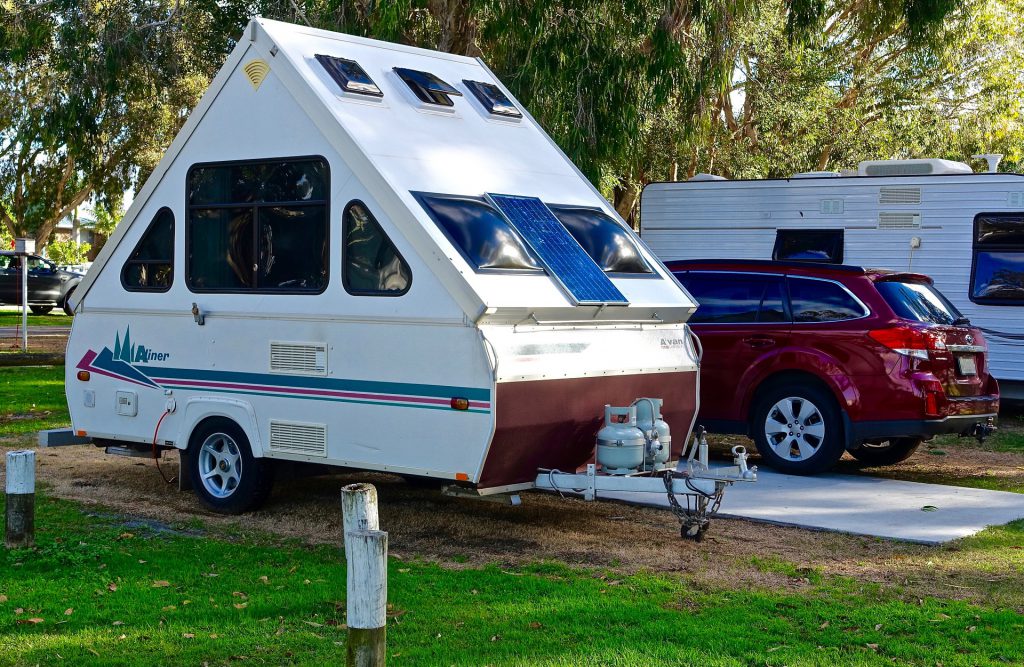 Truck or No Truck?
You may already own a large truck and think you can simply buy a Fifth Wheel or Travel Trailer, but that isn't always the case! Before getting your hopes up for that beautiful Fifth Wheel that you saw on the RVUSA website, make sure your truck is capable of hauling it. If it isn't, then you will need to decide if you want to invest in a new larger truck or forgo that idea and go with a Class A or other Motor Home instead.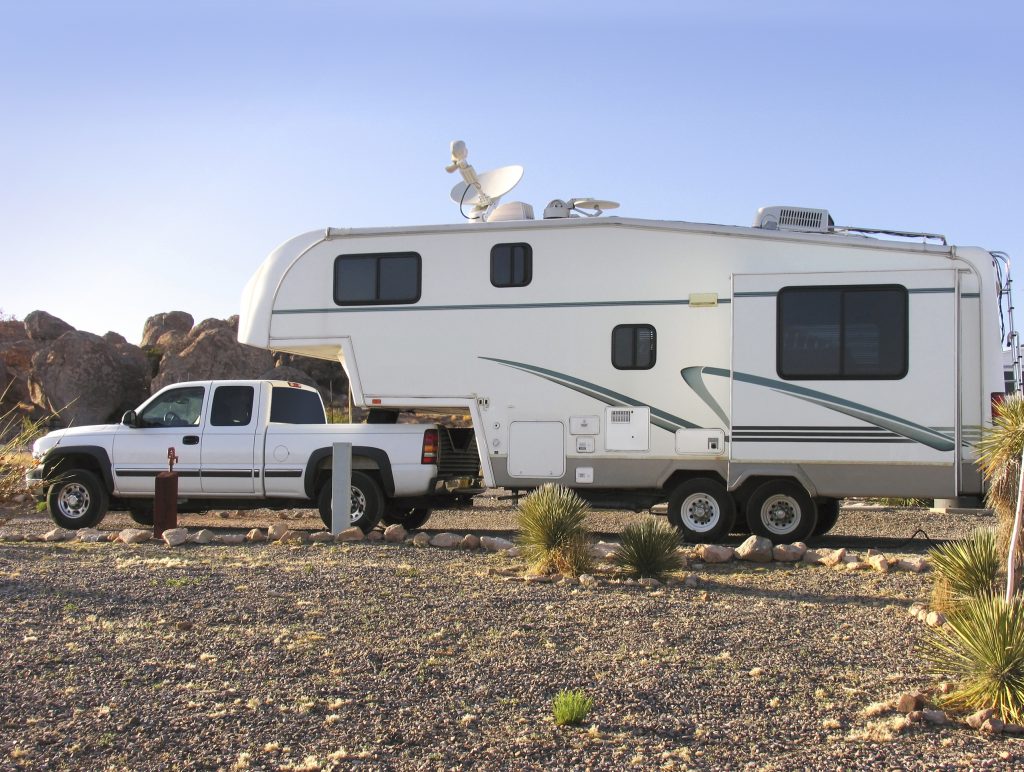 What Features Are Important to You?
These aren't your old school campers. Today's RVs can come with all of the luxuries of home, making you feel like you aren't even really camping. When choosing an RV it is important to know what features are "must haves" and which ones you can live without. Do you want bunk beds, a dishwasher, flat screen TV, maybe you want the ability to go off-road and take your RV anywhere… Are you looking to tow a vehicle or haul an ATV?  Know your priorities, and make sure you aren't adding on features that aren't important to you.
Have You Ever Driven One Before?
One think that it seems like many people don't take into account, is if they have actually driven an RV before. Some people think this will be an amazing idea, but once they get behind the wheel of their new rolling castle, they are immediately taken aback by some unforeseen issue. One way to work around this, is to rent an RV for a weekend and see how it feels to you. Yes, you can rent RVs, it is amazing really. This allows you to get a real feel for what it will be like when you do purchase your own. You can test out different varieties and find what is right for you before you shell out a bunch of cash on your very own purchase.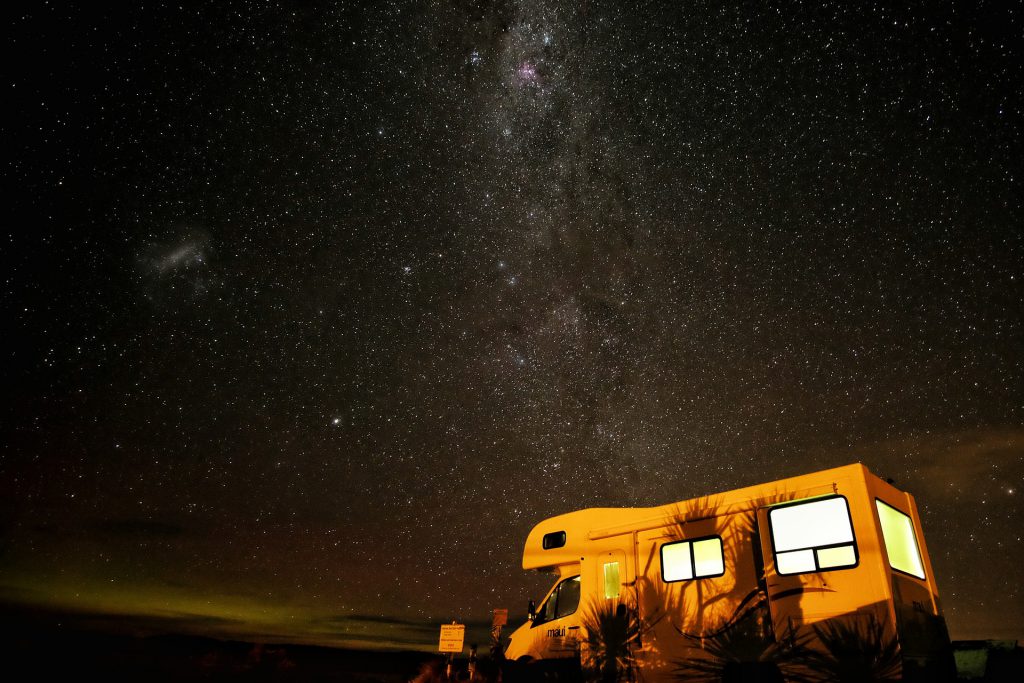 Ask Other RVers Questions
There is a whole world out there filled with people who live the RV lifestyle. If you are looking to join in on this wonderful world of adventure, then you may want to meet up with a few seasoned RV owners and see what they have to say. Don't know anyone in your day to day life who owns an RV? No problem! You can join the RVUSA Forum (it's free) and ask your questions to a community of over 29,000 fellow RV lovers who are ready and willing to let you in on all the juicy details about the RV lifestyle.
Know Your Budget!
Finally, and probably most importantly, know what your budget is and don't go over. One thing you don't want is to sink too much money into your RV, and then not be able to afford to actually use it. When determining your budget, you may want to factor in the cost of gas, maintenance, and potential campground fees. When shopping for an RV on RVUSA, you can easily sort by make, type, and even price in order to ensure you are only seeing what you want to see.
As always, come back to the RVUSA blog for the RV Tips of the Week on Monday, Travel Wednesday, and RV Tips and Tricks on Friday. Leave us a message below if you have any thoughts, memories or comments. We'd love to hear from you! If you'd like to receive our daily blog posts directly in your inbox, click here to join our free email list.