There is something special about a dog. They are loving, loyal, protective and they genuinely become members of the family. When you start to think about camping with your dog, there are a few concessions you must make though. They are incapable of really caring for themselves, so it is up to you to make sure that your dog has everything they need to enjoy the open road at your side. No matter if you plan on full-timing, weekend camping, or anything in between, these 5 tips for RVing with your dog may just be your saving grace.
*This post contains affiliate links. If a purchase is made through these links, this page will receive a small commission at no extra cost to you*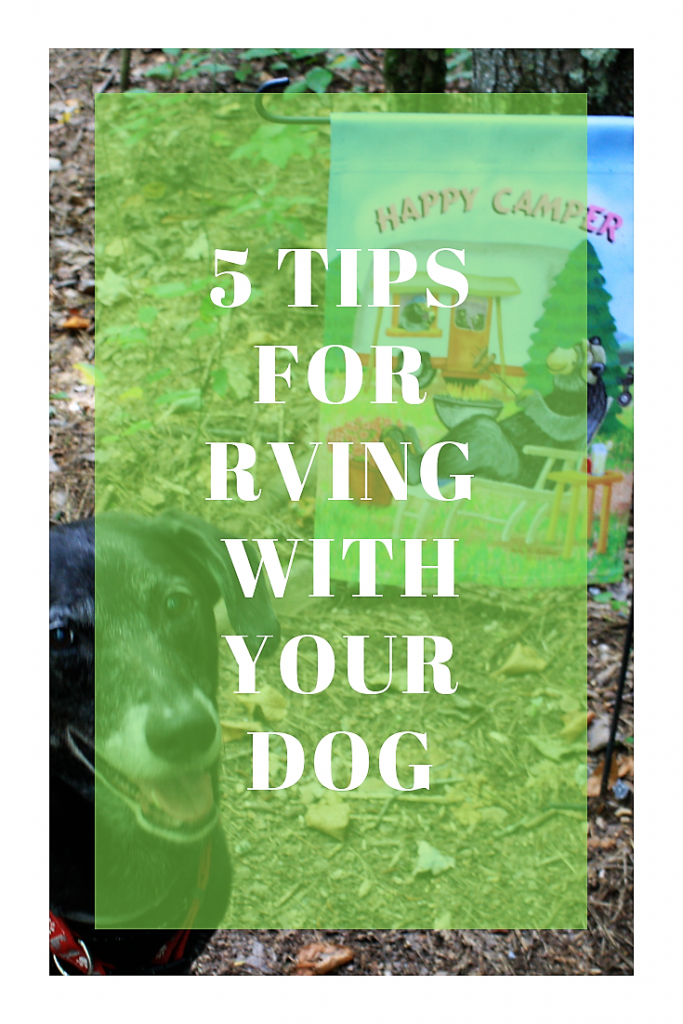 Finding Pet Friendly Camping
First and foremost, you are going to want to make sure that you are staying at pet friendly camp grounds. Not only should you look for camp grounds that allow pets, but ones where there are activities for them and places for them to get some exercise. It may surprise you to find out that many of the National Parks, while allowing dogs in the camp grounds, do not allow dogs on hiking trails. KOA is a campground known for being extremely pet friendly. Not only do they allow dogs, they even have a Kamp K9 that caters to our four legged friends!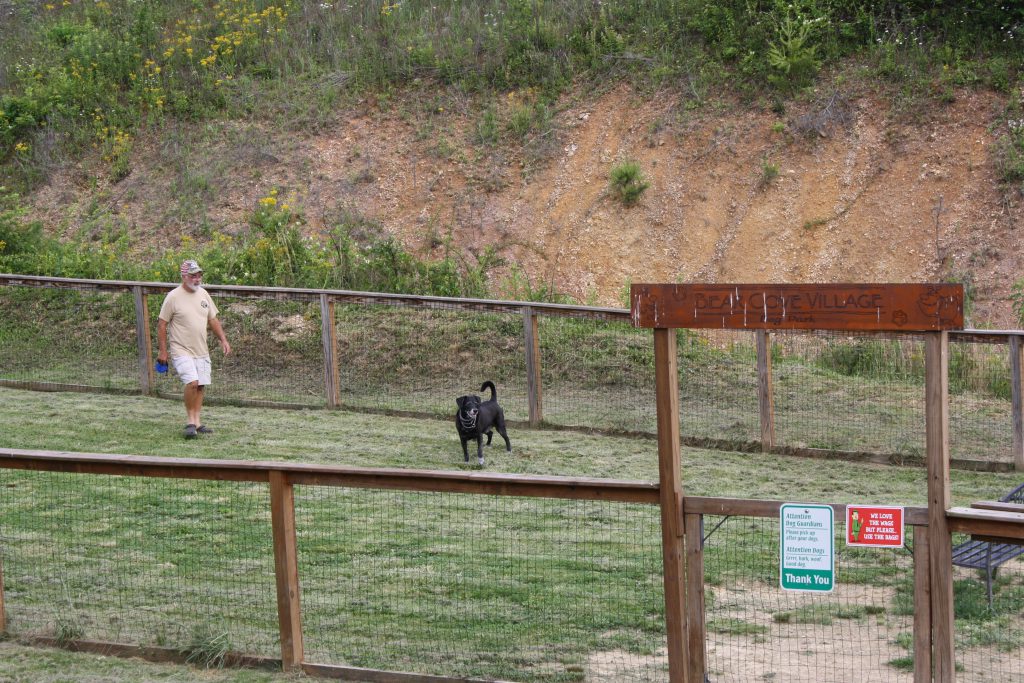 Find a Local Vet
If you plan on camping with your dog for an extended period of time, it would be a good idea to at least be aware of a local vet or two. This is information you can easily find online, and plan your route accordingly. There would be nothing worse than needing medical care for your furry friend and not being able to find a local veterinarian near where you care camping. It is much better to be prepared for nothing than to be unprepared for something.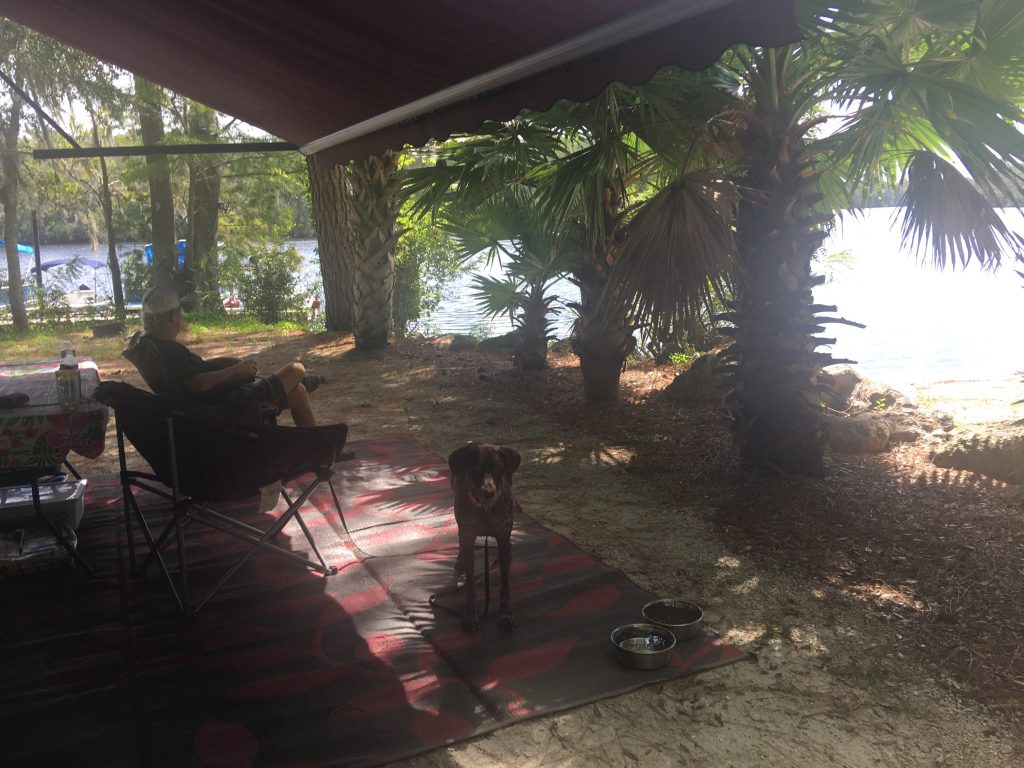 Be A Courteous Neighbor
One of the most important things to remember when RVing with your dog is to be courteous to others around you. Not everyone loves dogs, not everyone wants to hear your dog bark…
Make sure you for one, always pick up after your dog. They sell really great dogie bags or you can simply stock up on grocery bags, but please pick up after your dog goes.
In order to really be a good neighbor, it would help to make sure your dog has been trained well and won't bark incessantly. Some dogs will bark when alone, some bark at every small noise… Taking your furry friend to some training sessions can really go a long way in making sure your dog is ready to hit the camp ground.
Finally, make sure your dog is always on a leash unless in an unleashed park or something along those lines. You wouldn't want your fur baby to  run into someone else camping spot and bother them, or worse, run off and get lost or hurt!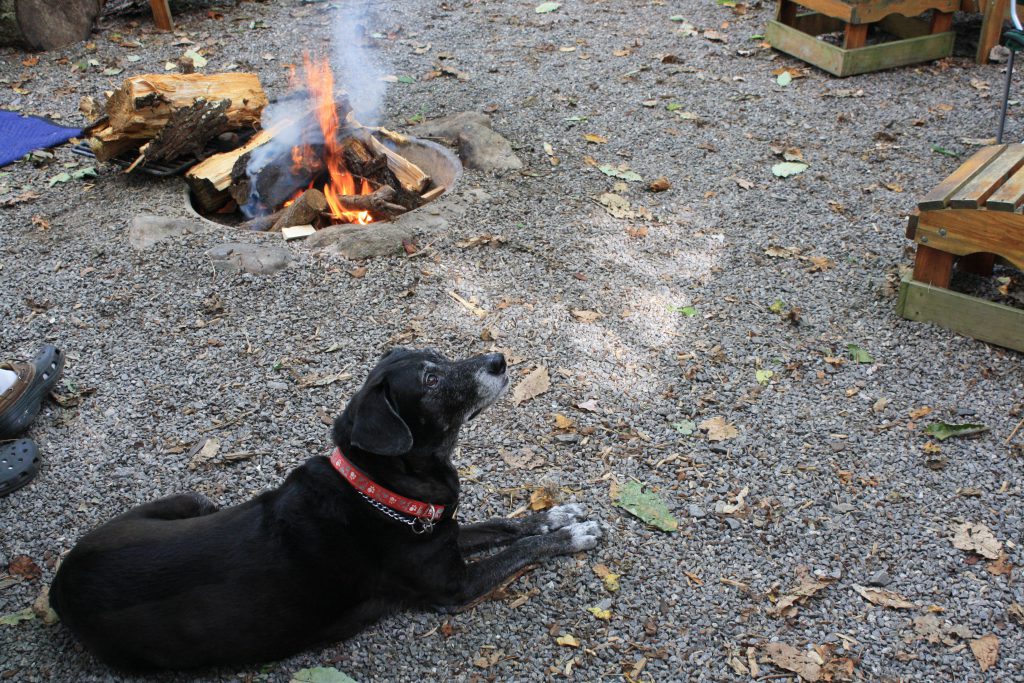 Get Good Exercise
Just like us, dogs need to get out and get moving to stay healthy. Traveling in an RV, especially for a long period of time, ca start to wear on our four legged friends. Make sure that when traveling, you stop for plenty of breaks to stretch your legs and let your fur baby get moving as well.
As mentioned above, a lot of parks and campgrounds tend to have specific pet friendly areas, like dog parks, where they can really get their energy out. When you are traveling with your dog, try and find these camp grounds or places where your dog is welcome on hiking trails. I promise, your dog does not just want to stay in the RV all day while you are out having epic outdoor adventures.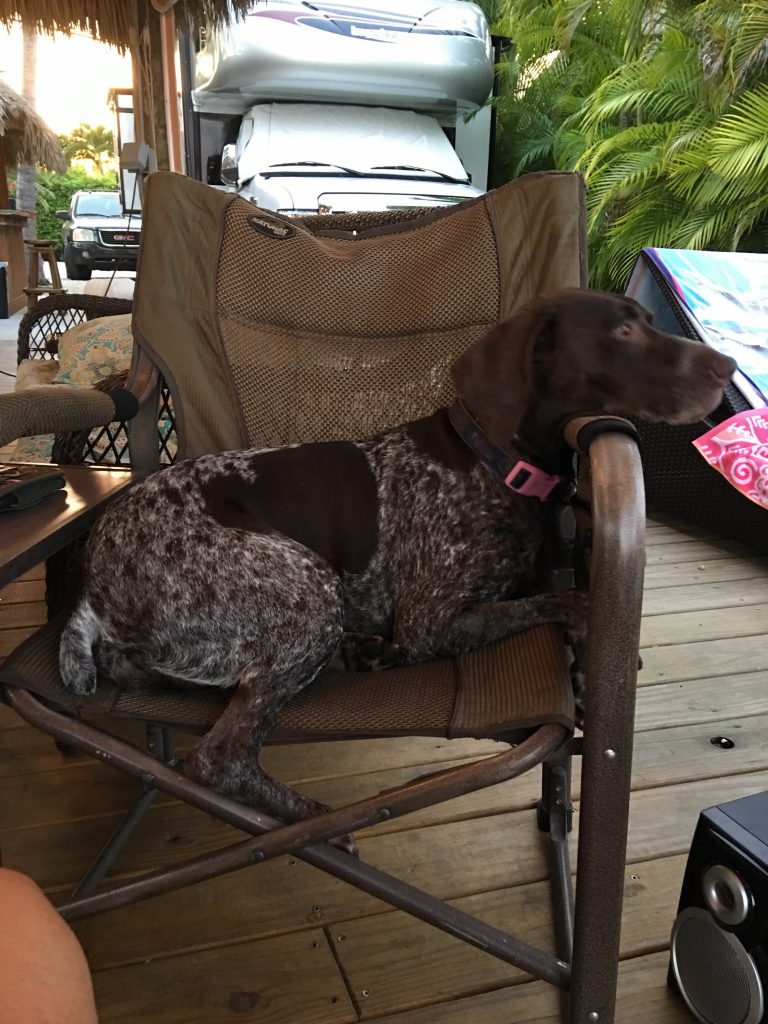 Have The Right Stuff
Last but not least, you want to make sure that you have everything you need to keep your dog happy, safe, and comfortable during your camping trip. No matter if you are going full time, for a long trip, or just for a weekend, all of these products have been tested, tried, and camping dog approved!
Collar/Leash/Harness
These should be a given, but make sure you have your dog's collar, leash and/or harness with you every time you go camping. Personally, I recommend a harness as they are easier to control and handle. Bonus, make sure you have your dog's tags and that they are on and up to date!
Paperwork and Medication
Having your dog's current paperwork is a must when you go RVing with them. This is especially important in case of an emergency where you will need to go to a local vet. You can show them their documents and they can see everything they need to know without taking away precious time from potentially saving your fur baby.
This should be a no-brainer, but make sure you bring along any and all medication your dog is taking. If you are taking a long trip, make sure you have flea, tick and heart worm pills to last the duration of the travels.
Creature Comforts
You will also want to make sure your dog is a cozy and comfortable as you are when you are out camping. A nice bed, safe crate, and some fun toys are always important to have, especially for long trips. You may also want to look into getting some collapsible food and water containers to save space in your RV.
So before you head out on the open road with your four legged best friend in tow, make sure you are prepared for the journey ahead.