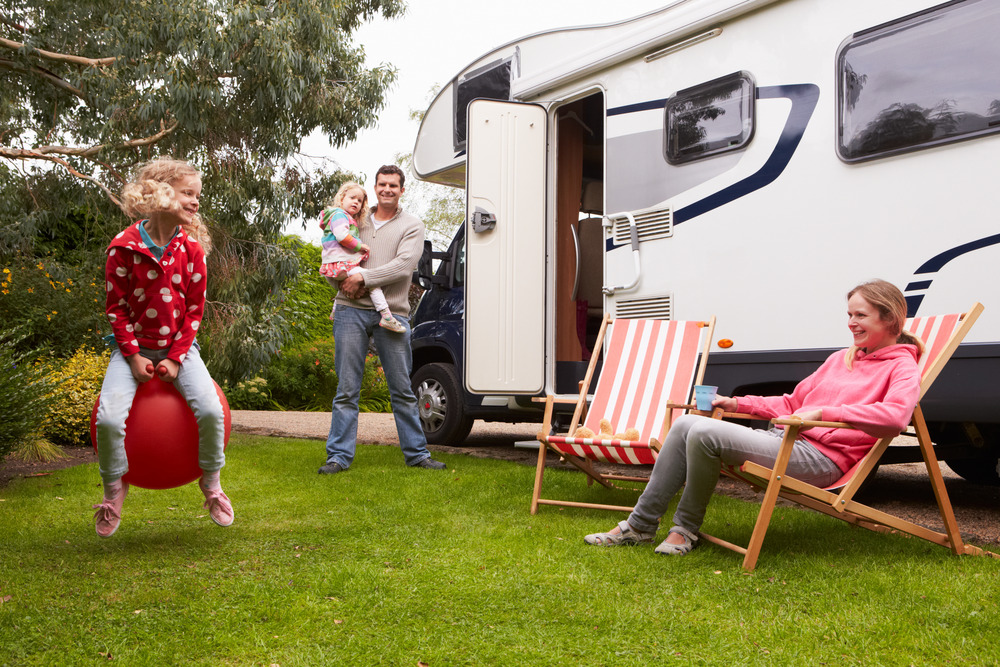 How to Find the Best Boondocking Campsites
Boondocking offers an irresistible escape from everyday life for those who crave solitude, unspoiled nature, and a taste of adventure. Its inherent freedom and charm open the door to a unique form of outdoor living that has captured the hearts of countless travelers and outdoor enthusiasts. Both boondocking and overlanding are all about finding the right campsite, so after you choose the right overland camper, you have to choose the best location. Follow this guide to find the best boondocking campsites. 
Boondocking campsites are also a  perfect fit for van lifers seeking an off-grid, affordable, and nature-connected lifestyle. If you're ready to start your van life journey, it's important that you find the perfect conversion van to meet your dispersed camping needs.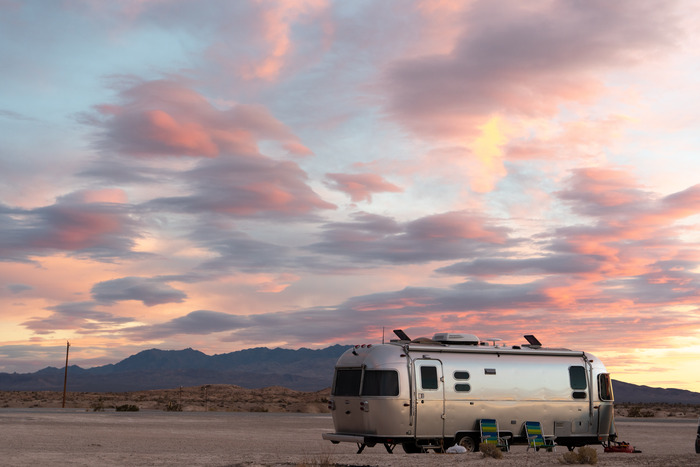 Preparing for Your Boondocking Adventure
Find Your Destination
Before you find the best campsite, think about your travel destinations. Are there any specific trails or national parks you want to visit during your trip? How far away from civilization do you want to travel? When boondocking, you won't have access to water, sewage, or electric outlets. You'll need to determine what locations best suit you and your overland camper. Are you planning on visiting a specific state? If so, you'll want to narrow your search.
Understanding laws and regulations
Private VS Public Land
It is important to understand the difference between public and private lands. Public lands, like National Forests and Bureau of Land Management (BLM) lands, are generally open to boondocking campers. As long as you can find a level spot to park off of the main road. However, you have to be mindful of private and "no camping" areas. You can check with the local park rangers at national forests. You can also use Benchmark Maps and Recreation Atlases to understand local campsite regulations. Boondocking on private land requires permission from the landowner. Make sure you're on public land or have permission before you set up camp.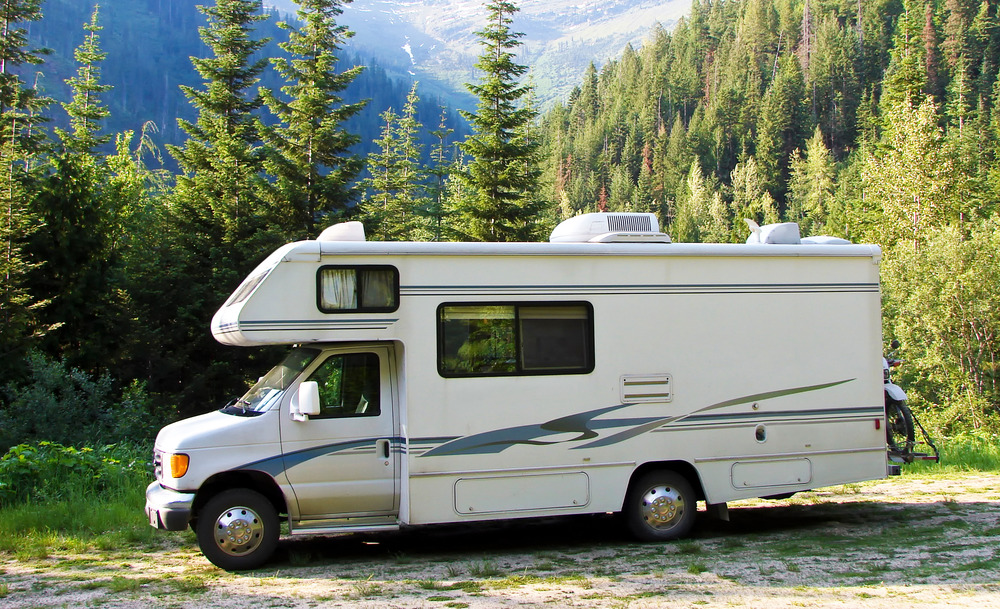 Camping Limits
Public lands usually have stay limits and campfire regulations. Generally, boondocking stays are limited to 14 days or less in order to prevent overuse and protect the environment. After you've reached the stay limit, you'll have to relocate. Campfires also have strict regulations, especially in dry areas. Some may prohibit campfires entirely, while others might allow them only within designated areas. Always check local fire regulations and be prepared for potential fire emergencies. 
You'll also need to dispose of your waste properly. Some boondocking areas may have designated waste disposal sites nearby, while others require you to take your waste with you. 
In some cases, you may need permits to camp on public lands. Permits might be required for specific activities like hunting, fishing, or camping in areas with high demand. You'll need to check with the managing agency for local permit requirements.
Create a Boondocking Checklist
Planning a successful boondocking adventure begins long before you hit the road. One of the most crucial steps in this process is creating a boondocking checklist. This checklist will serve as your roadmap to a smooth and hassle-free experience in the great outdoors. Your checklist should include things relating to your boondocking essentials, safety and emergency gear, waste management, navigation, and other necessities. Use this checklist to make sure your potential campsites meet your needs.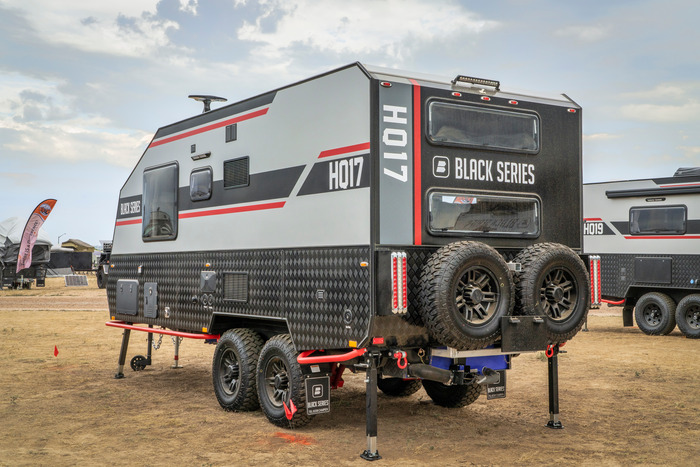 Research Potential Campsites
Choosing the right boondocking campsite is a critical aspect of enjoying the freedom and beauty of the great outdoors. You can ensure your safety, make sure you comply with local regulations, and minimize your environmental impact when you review potential campsites. Furthermore, you gain insights from other campers and the flexibility to adapt your plans, ultimately enhancing your boondocking experience. So, before you venture into the wilderness, take the time to research and review your potential campsites, ensuring that your adventure is as rewarding as it is memorable.
Use Online Resources and Apps
In today's digital age, finding the perfect boondocking campsite has never been easier, thanks to the number of online resources and specialized apps designed to cater to the needs of people seeking off-grid experiences. These digital tools not only help you locate remote locations but also provide valuable information on regulations, accessibility, and reviews from fellow overlanding campers. Explore these online resources and apps to find your next boondocking destinations.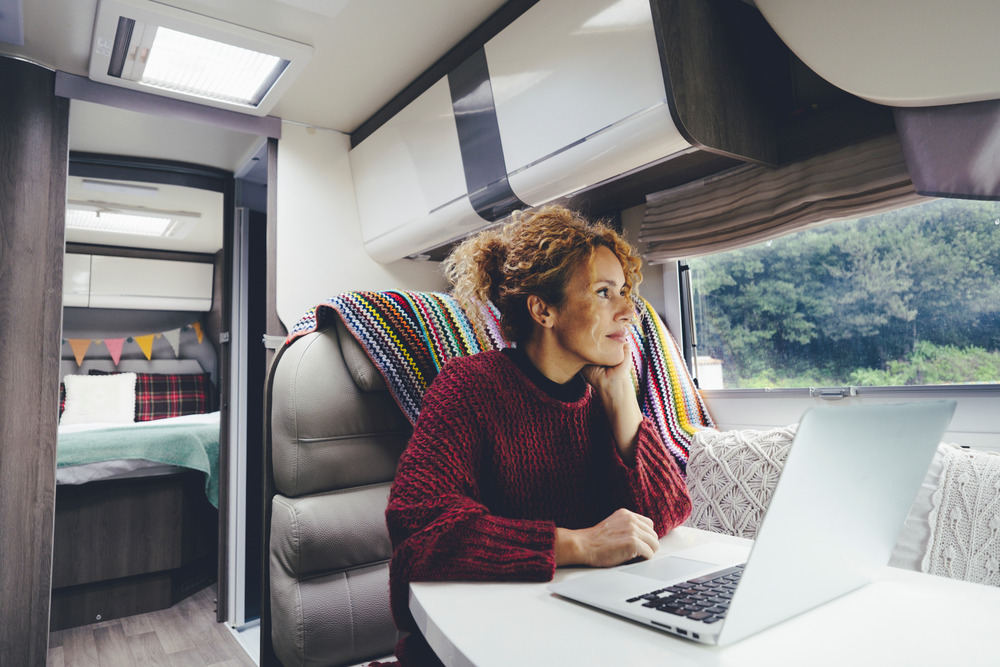 Websites
Free Campsites: Free Campsites helps overlanding campers find free or budget-friendly camping spots across the United States.
Boondockers Welcome:

Boondockers Welcome

connects RV travelers with homeowners willing to offer a free overnight stay on their property.

 
Harvest Hosts:

Harvest Hosts

offers a membership program that allows overland

class B

owners to stay overnight at a wide variety of beautiful and unconventional locations like wineries, farms, and museums.

National Forest and BLM Websites:

The Bureau of Land Management (BLM) stands out as a treasure trove of opportunities. This federal agency manages public lands across the country, making it a haven for people with overland trailers and people looking for dispersed camping sites. In addition to providing details about boondocking opportunities, these government agencies usually provide detailed rules and regulations on their websites. The

US Forest Service

website will also have maps, regulations, and guidelines specific to the forests or grasslands. The website also provides details on camping rules, permits, and seasonal closures.
Apps
Hipcamp: Hipcamp is an innovative platform that connects overlanding campers with private landowners willing to rent out their land for camping. Although it's not exclusively focused on boondocking, it can be an excellent resource for off-grid camping.
Campendium: Campendium is a popular website and app for campers, with a special focus on boondocking sites. There is a free campsite search tool, a review section, and a GPS coordinates section.
AllStays Camp & RV: 

AllStays covers not only overlanding but also campgrounds, rest areas, and more. It provides detailed information on Boondocking campsites and information on fuel and rest stops.

The Dyrt: 

The Dyrt is a user-friendly app that covers both campgrounds and dispersed camping sites. It includes a search feature that allows you to filter results based on specific criteria like pet-friendliness, amenities, and accessibility.

StayFree: 

StayFree is a valuable tool for those looking to make their boondocking experience enjoyable and safe. Whether you're a seasoned boondocker or a novice camper, this app can help you find the perfect off-grid camping spot for your next adventure.

iOverlander: iOverlander is the perfect app for people with overland campers. It provides information on thousands of overlanding campsites, including details like location, amenities, and user reviews. There is also an offline mode, which makes the app useful in remote areas without cell service.
Recreation.gov: 

The Recreation.gov app will help you discover and reserve recreational activities and boondocking opportunities on public lands. This comprehensive website and app offer a wide range of outdoor activities, including camping, hiking, fishing, and more, within national parks, forests, wildlife refuges, and other federal lands.
Whether you're an experienced boondocker or new to the world of dispersed camping, these resources will help you discover hidden gems, and other RV apps can help you plan memorable adventures. So, go ahead and embark on your next boondocking journey with confidence, knowing that the perfect campsite is just a click away.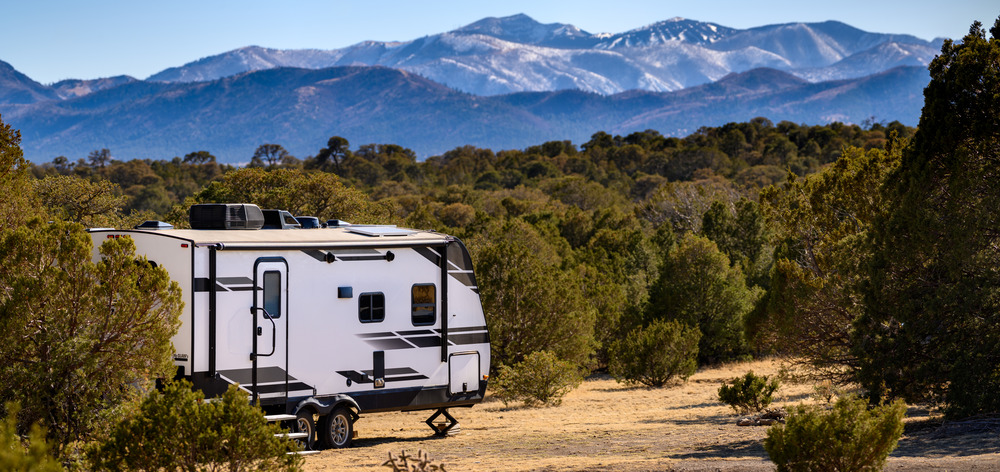 Prioritize Safety
Prioritizing safety when searching for boondocking campsites is essential to ensure a safe and enjoyable wilderness experience. To do this, thorough research of the chosen area, understanding regulations, and utilizing boondocking websites and apps for user reviews is crucial. Checking road conditions and weather forecasts, having essential safety equipment, and leaving a trip plan with someone are key steps. Camping with others, practicing campfire safety, and being mindful of wildlife all contribute to a safer boondocking adventure. By prioritizing safety, campers can fully embrace the beauty of the great outdoors while minimizing risks and challenges.
In the vast, unspoiled landscapes where we seek the serenity of boondocking, responsible and respectful behavior is a duty we owe to nature, to the community, and to future generations of outdoor enthusiasts. Boondocking etiquette is something you should be aware of before you start your boondocking adventure.
Happy boondocking, and may you always leave nature better than you found it!
Ready to find an RV for your adventures?