The Best Van Life Gifts For Nomads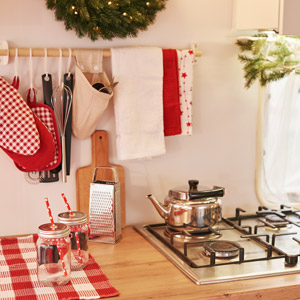 Do you have a van lifer on your Christmas list this holiday season? These types of travelers live a very unique lifestyle traveling from place to place and often living off-grid in their campers. They often work remotely, target national parks and public lands for their travels and spend time away from traditional RV hookups and camp off-grid instead. Giving van life gifts requires a unique understanding of this lifestyle and what things may make their travels even better. Luckily, you've come to the right place.
Earlier this year, RVUSA expanded to serve even more van lifers than before by adding a new category for conversion vans for sale. Now, we're helping you out by providing our expert recommendations on gifts your van lifer will love. Simply pick one of the items from this list and you'll be on your way to a successful gift giving season! If you're the van lifer in question, make sure you share this post with everyone who is shopping for you this year!
Most van lifers are digital nomads who work remotely with digital connectivity. These kinds of jobs allow camper van travelers to embrace their urge to explore while also providing a steady income to fund their adventures. The only problem? Sometimes the spots they travel to don't have the best cell service, which is what van lifers typically use to connect to the internet.
A cell signal booster makes one of the best van life gifts because it bumps up the cell signals so their mobile hotspot can get online faster. This means more connectivity in remote places and an easier time getting work done (or posting photos and videos of their travels!). This weBoost signal booster kit services all US and Canadian carriers, so it's sure to be compatible with their mobile hotspot.
Dometic
is the premier brand when it comes to off-grid refrigeration. These refrigeration systems are powered by AC/DC or solar which comes in handy for campers who want to explore off the beaten path. They have two compartments that can be set to separate temperatures so they have both a fridge and a freezer. If they are just starting their van build, getting them a Dometic allows them to build a spot for this incredibly useful tool into their layout. If their build is complete, a garage under the bed in the rear is the perfect place to store this high-tech fridge. In fact, van life family Never Say Someday loved their Dometic fridge so much, they built it into their
2016 conversion van
, which is now listed on RVUSA!
Even if your favorite van lifer isn't a content creator, there's a pretty good chance they love capturing epic photos and videos of their outdoors adventures. They want their friends and family back home to see why they love the van life so much! There's no better tool for capturing video content than a drone. It's important to invest in a quality drone if you're going to get one as you're not only paying for the quality and durability of the flying components, but the quality of the camera as well. You can't go wrong with a
DJI Mavic Air 2
. They'll simply plug their smartphone into the remote controls, and they'll be able to record overhead video of their hikes and their van. If your camper van traveler has any aspiration of vlogging or entering the van life influencer space, a drone is one of the best van life gifts as it will instantly spring their content to the next level.
Pendleton National Parks Blanket
Every van needs a cozy bedding set and Pendleton wool goods are perfect for those who love the outdoors but also love quality and design. Their wool blankets come in southwestern style patterns and rustic color palettes. They took their brand association with the outdoors a step further when they released their national parks collection. These limited edition national parks blankets use color tones and designs inspired by the natural landscapes of their corresponding parks. The
Crater Lake blanket
features a fittingly deep blue color, while the
Glacier blanket
is a creamy white with simple stripes. Red canyon walls and the waters of the Virgin River are reflected in the design for the
Zion blanket
. We recommend picking the blanket that corresponds with their favorite park so they can use it to liven up their living space on their van bed.
What sounds more cozy than a movie night in nature? Give them that gift when you give them a portable projector. With this
rechargeable battery powered projector
, they can set up Pinterest-worthy movie nights wherever their van travels take them. They can easily use the side of their van as a projector screen, or you can purchase this projector screen to go along with the gift.
Van life can get pretty chilly if you don't have the right equipment. Many van lifers rely on solar power and staying off-grid to conserve energy as they camp. Having a propane heater on hand helps for those nights where AC/DC hookups just aren't an option. This indoor-safe heater from Mr. Heater can heat spaces up to 225 square feet. It's also built for safety with an auto shut-off feature if it gets tipped over or detects low oxygen levels. Giving a heater as a van life gift allows them to camp more comfortably in different climates.
Something you won't find in a van: a washer and dryer. That means anytime van lifers want to wash their clothes, they have to head to a laundromat. That is, unless you get them this
Scrubba portable wash bag
. They'll simply fill the bag with dirty laundry, water and detergent, roll up the bag and scrub. It allows them to clean their clothes more often, take less trips into town and take up less space in their rig storing changes of clothes.
Nothing makes a more instagrammable van setup than a set of twinkle lights. These
solar string lights from Luci
make perfect van life gifts because they don't need to be plugged in and can be easily wrapped back up without any mess when you're done. They're also dust and water resistant so they're perfect for use outdoors.
One thing many van lifers swear by is having a pair of outdoor slippers on hand. Because a van is so small, your home becomes pretty fluid with the outdoors. You're constantly spending time outside and coming in and out of the van. A pair of outdoors slippers make for great footwear in these cases because they keep your feet warm and cozy and clean and can be worn both in and out. We love these Teva moccasins that can be purchased in both
men's
and
women's
styles.
When you live in a van, you spend lots of time on the road. That means long hours driving, and sometimes even lots of down time at campsites. An
Audible gift subscription
is the perfect way to pass the time. With audible, they'll have access to audio books, podcasts, guided meditations and workouts. It's basically an all-in-one entertainment option. This is one of those van life gifts they'll use over and over!
Van Life Gifts They'll Love
Whether your favorite van lifer is a content creator looking to up their game, a digital nomad who needs better connectivity for work, or a carefree traveler who wants the perfect ambiance for their campsite, we have the perfect gifts in mind for them. This list of van life gifts will simplify your holiday shopping and mark off the van campers you need to shop for.
If you're intrigued by the van life and want to know more, you can view new and used conversion vans for sale on RVUSA!
This post contains affiliate links. RVUSA.com will receive a small commission at no cost to you if you make a purchase using these links. We appreciate your support!
Ready to find an RV for your adventures?