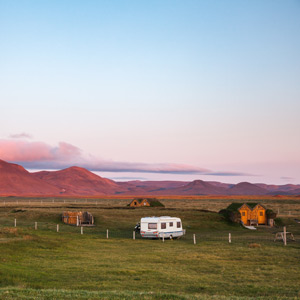 A new year is upon us, and with it, a new perspective on how trends are shaping the way we travel. It's obvious by now that the COVID-19 pandemic has had a huge impact on travel habits the last few years, and its effects are still evident as we look towards camping trends for 2022. Most notably, the pandemic shifted the paradigm towards outdoor travel thanks to the desire to get outside after quarantine restrictions and the need for safe, socially distanced adventures. This shift led to a big boom in the RV industry as traditional travelers discovered the joys of RV travel that RVers have known all along.
Now that many people have been traveling this way for two years, smaller trends within outdoor world have begun to emerge.
How the shift impacts camping trends for 2022
RV manufacturers have caught on to the ways people are traveling and have started innovating features into their RVs to meet the needs and demands of the modern outdoor traveler. Adventurers who already enjoyed the outdoors are getting even more intimate with it, taking things a step further with less and less connection to the outside world. If you're wondering how the world of RVing and camping will evolve this year, read on.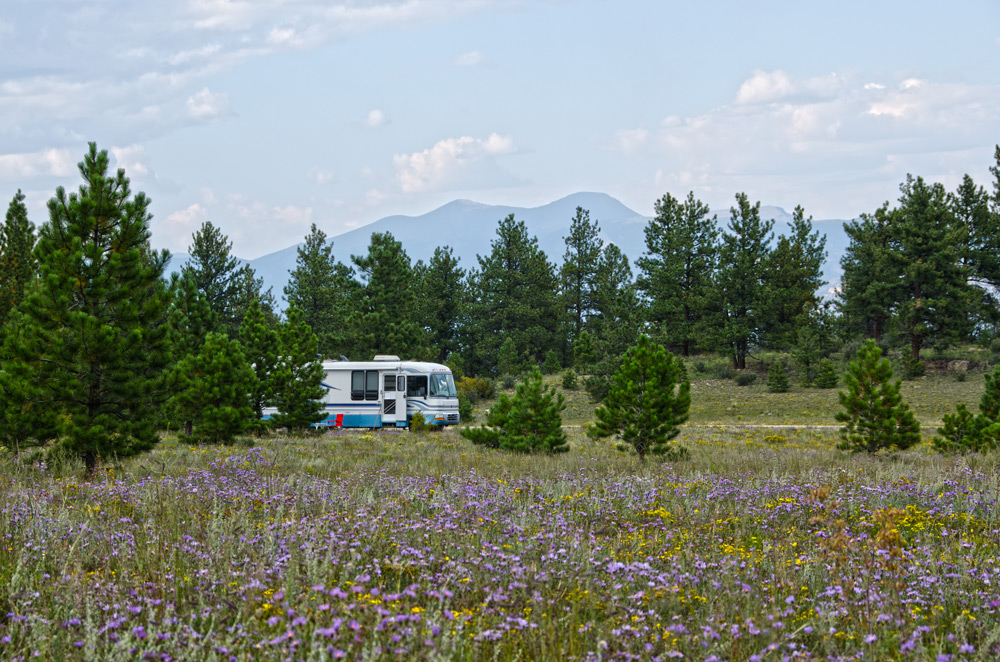 Less Traditional Campsites
There will always be a place for KOAs, Jellystones and private RV parks. Some people simply prefer glamping with full hookups, their favorite TV channels, and organized events for days on end. These days though, more and more people are starting to venture outside of these comfy getaways in their RVs. Campsites with more space and less people make our list of camping trends for 2022. RV parks can be wonderful places to meet likeminded friends, but with social distancing requirements, many travelers are looking for a bit more seclusion when they hit the road.
One of the best ways to find that is to camp on public lands. This kind of camping, known as boondocking, means camping for free, without hookups, and often in some type of beautiful wilderness. You can find these campsites by searching for nearby BLM land (Bureau of Land Management) or by using an app like The Dyrt or Campendium.
You don't have to go too far into the wild to find non-traditional campsites though. Another option is purchasing a membership with something like Harvest Hosts, where you can find local farms, vineyards and other beautiful locales who will allow you to camp for free. These sites sometimes include hookups, which is a step above the dry camping mentioned before. All that's expected of you is to support the host's business with a purchase of their product, such as local honey or wine.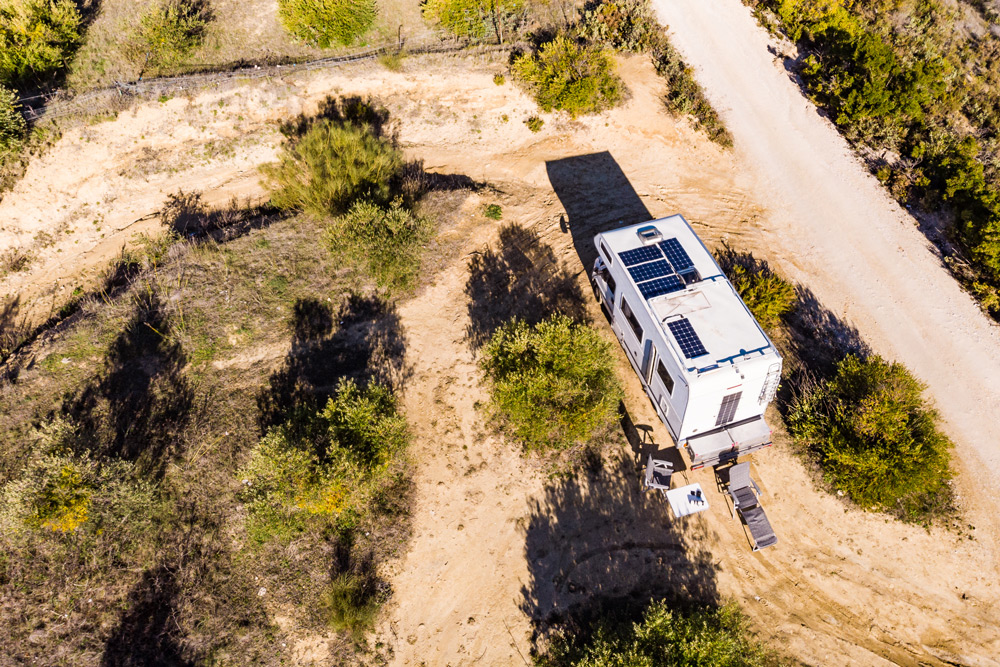 Off-Grid Innovations
Considering the recent affinity for dry campsites, RV manufacturers are starting to make it easier for their RVs to get there. The more tank capacity your RV has and the better equipped it is to run without power, the longer you can boondock. Once your fresh water tank runs out, you either have to pack up or bring a water bladder and head to a more civilized spot to refill. Manufacturers are not only equipping their RVs with large water tanks, they're innovating ways to keep your RV running without power for longer. This means including lithium-ion batteries that can handle losing a charge and prioritizing solar hookups more than ever. Many RVs come at the very least solar-equipped, but it's not uncommon to see a new RV have an option with the solar panels already set up.
Another thing RV manufacturers are realizing is the maneuverability required to get to these ultra-cool remote campsites. As a result, a slew of off-road capable RVs have hit the market to keep up with camping trends for 2022. These rigs are equipped with AWD or 4WD as well as off-road tires to take you further off the beaten path. It's great to see the decision makers in the RV world keeping pace with the way RVers are traveling.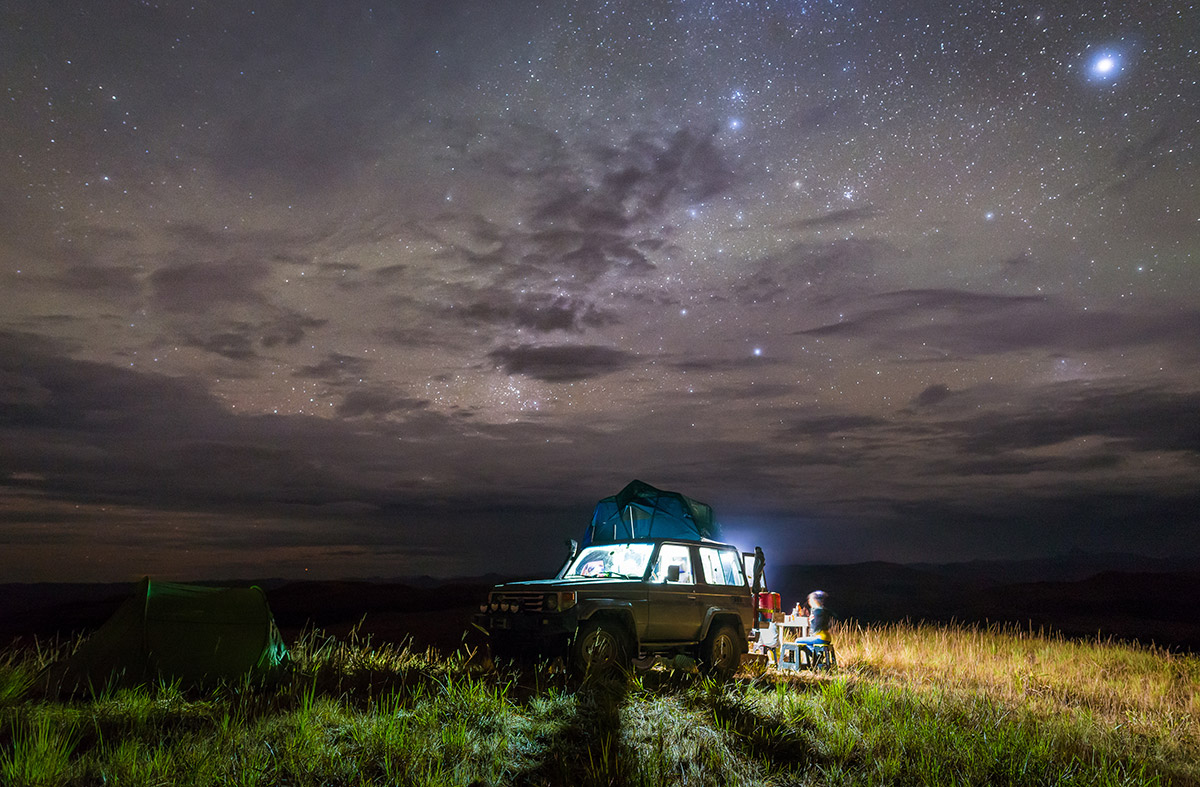 Ready for an epic off-road adventure?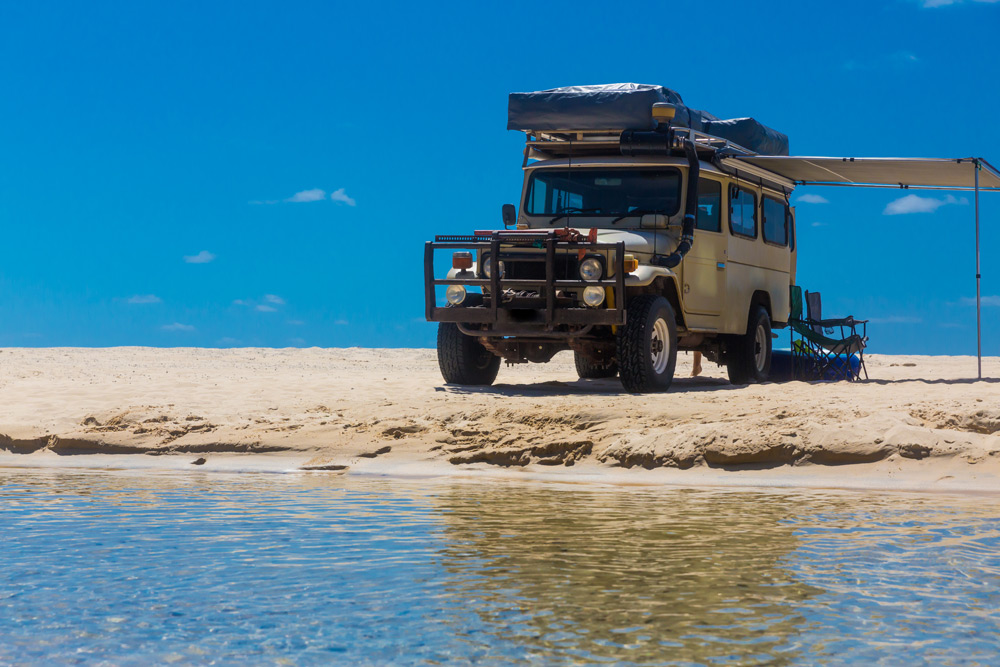 Overlanding
If you want to go all-out into the world of off-grid and off-road camping without breaking out your tent, why not try a rooftop tent instead? The once niche world of overlanding has hit the mainstream in the last few years as it emphasizes the journey and not the destination, embracing that off-grid and off-road mentality. It can be done with SUVs and trucks equipped with rooftop tents, but more and more specialty manufacturers are popping up who create overland vans, trailers and RVs so you can embrace the joys of overland travel without sacrificing too much comfort.
Here at RVUSA, we've taken notice of these camping trends for 2022. That's why we recently added a category for overland campers within our classifieds site. Here, you can list modified off-road trucks by owner or browse rigs that were specifically designed to take you off-grid from manufacturers like Black Series, Ember RV and TAXA Outdoors.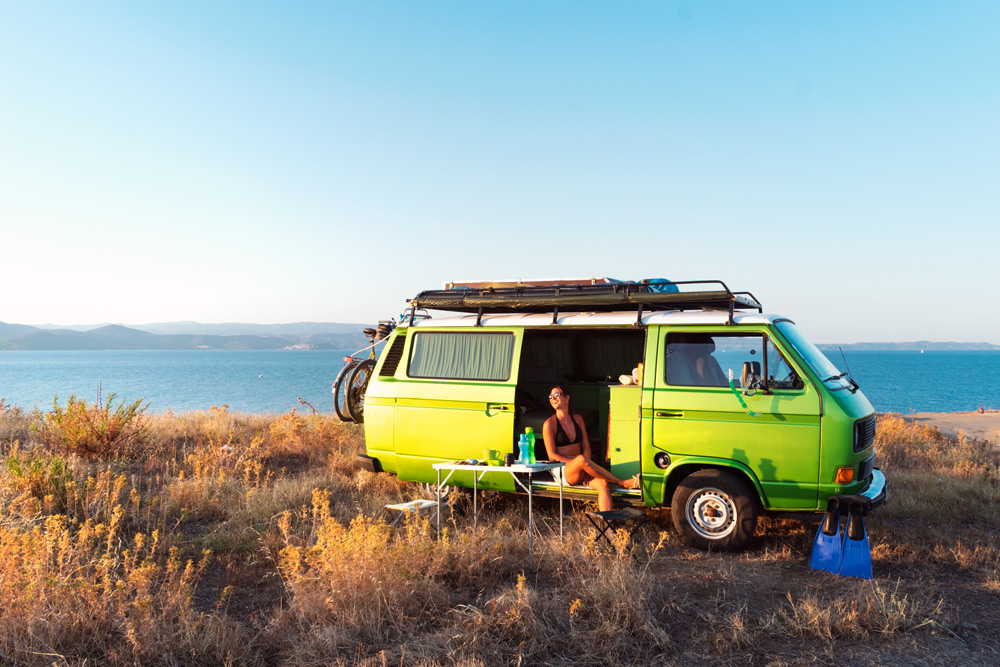 Van Life
Another popular form of adventure travel that isn't going anywhere anytime soon is van life. While it isn't new as a camping trend for 2022, it continues its reign into this new year. Instagram influencers have thrust this camping category into the limelight, offering up dreamy photos of life on the road and inspiring others to live the same lifestyle. This is another area where those of us at RVUSA have worked to keep the longest-standing RV classifieds site on the internet up-to-date with the trends you are searching for. While camper van conversions have long been found on RVUSA under the Class B category, we created a new category to differentiate between the nuances of factory-made camper vans and specially outfitted vans for camping. In our conversion van category, you'll find Sprinters, Promasters and Transits that have been custom-made into the ultimate camping rigs.
Want to live the van life?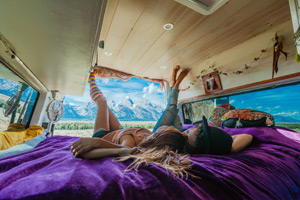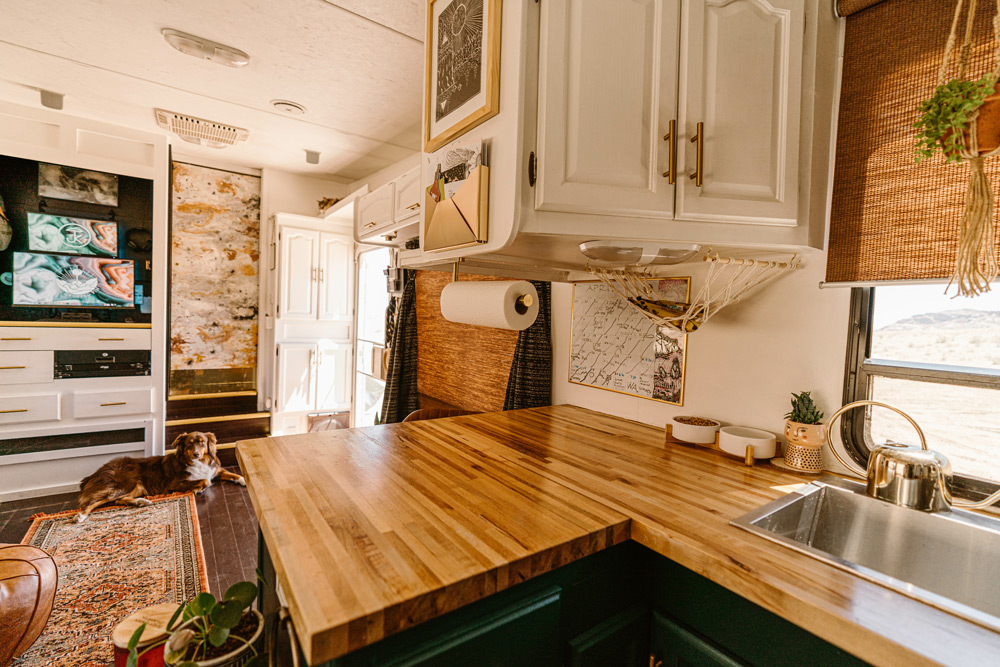 DIY
Another one of the camping trends for 2022 made popular by aspirational scrolls through social media is the DIY camper. Found an RV with a great floor plan but an interior design that doesn't quite fit your fancy? Don't worry, there's a YouTube video that will show you how to demo and remodel that rig into a perfectly aesthetic living space. Some RVers who have gotten good at this type of DIY home-on-wheels improvement have even started businesses for remodeling RVs. Want the ultimate DIY challenge? Purchase an old school bus and outfit it for camping to make your own custom skoolie. Or just search for a skoolie for sale on RVUSA and skip all the work to get straight to the good part – we won't tell!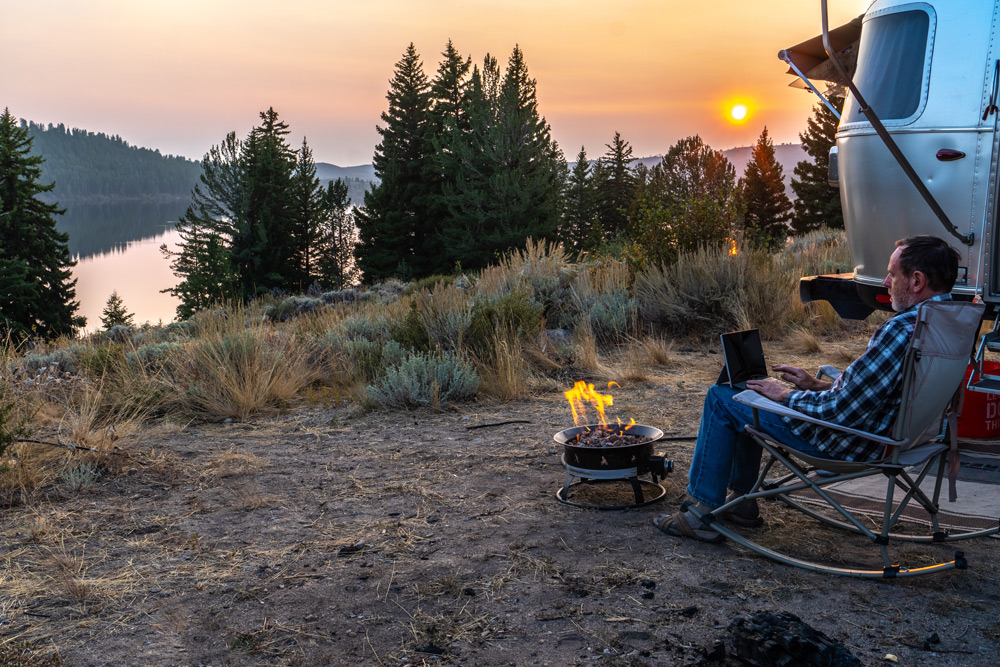 Remote Work
Remote work isn't just one of the camping trends for 2022, it's something that's become part of the fabric of our society over the last two years. What we've learned two years into this phenomenon is that it isn't going anywhere any time soon. What does this have to do with camping? Well, with employers switching to hybrid models or allowing more location independence for jobs, the doorway to working from anywhere is opening wider and wider. If you've ever considered working full-time on the road, employers are more open to it now than ever.
Forecasting Camping Trends for 2022
Whether you choose to partake in these trends, or you'd like to stick to your traditional camping habits, the biggest trend in the outdoor world right now is just to get out there and try. You don't have to be a seasoned camper, and you don't have to be an expert! The last few years have taught us how much we need the outdoors, and the best thing you can do is to simply do something. Even if it's simply renting an RV for an overnight trip, we've got everything you need to make your outdoor dreams a reality in 2022.
Ready to find an RV for your adventures?