Rugged roads. Remote locations. Vibrant night skies. The sounds of the wilderness. Not another soul in sight for miles.
Does that setting sound like something you'd enjoy? Then you might want to try overlanding. This adventure sector of the camping industry began overseas but has exploded onto the US camping scene in recent years. Last month, I got a chance to attend the overland world's premiere stateside event called Overland Expo. Their outdoors convention happens three times a year in Arizona, Colorado and Virginia. I set out to Expo West in Flagstaff to understand more about overland campers and this burgeoning camping trend.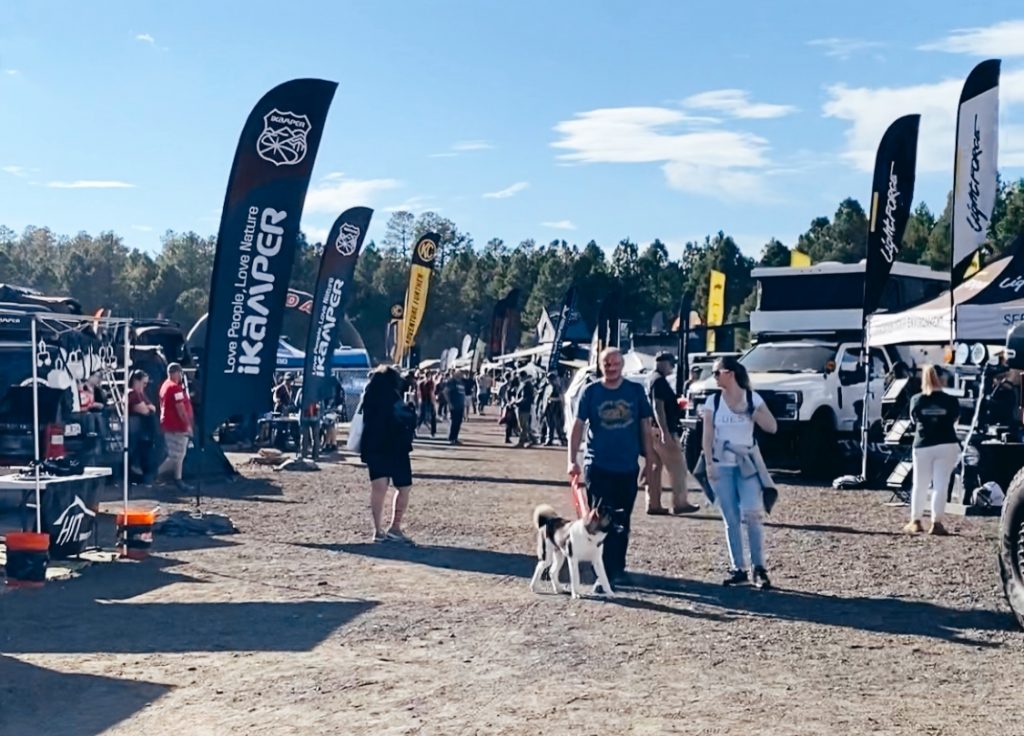 What is overlanding?
If dogs are any indication of their owners' personalities, then it was clear from the start of Expo weekend the type that overlanding draws. The crowd that mulled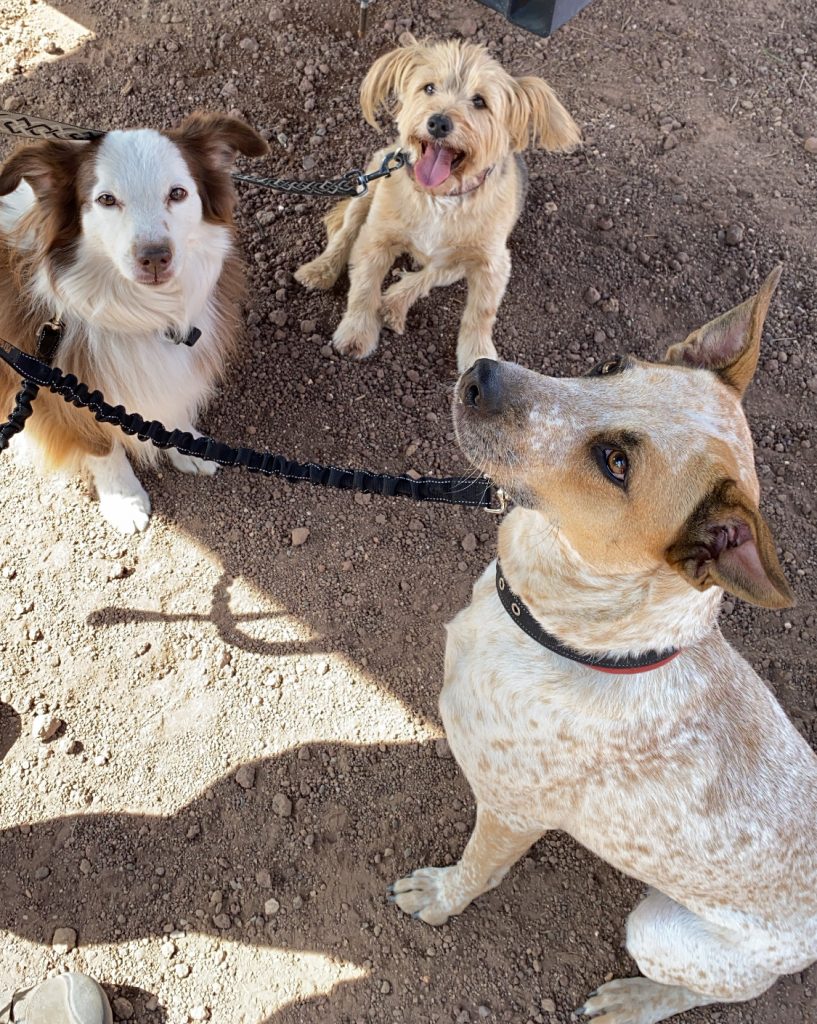 about the often tactical-themed branding of outdoors exhibitors was peppered with attendees leading along adventure breeds of all sorts: Australian Shepherds, cattle dogs, German shorthair pointers, the like. These are people whose choice even in pets caters to their spirit of adventure. That desire to explore and discover is what draws them to overlanding.
So what is overlanding? Overland Journal defines it as "self-reliant adventure travel to remote destinations where the journey is the primary goal." The defining characteristics include off-road travel over sometimes challenging terrain, extended off-grid camping and self-sufficiency. It finds its roots in cattle-herding in the Australian Outback and safari expeditions in Africa. Overlanding was popular on other continents before it found its way to the US, but it has skyrocketed in popularity here over the last decade. This boom was fueled even more by the isolation the COVID-19 pandemic encouraged.
Not just a hobby
These days, the term "overlanding" has evolved not just to encompass the activity itself, but the lifestyle around it. For overlanders, it's less about getting to a destination than it is about experiencing and exploring the roads along the way. It's a decidedly simplistic way of life, focused on discovering new places and immersing yourself in the outdoors in the purest way possible. This is not the kind of trip where you stay at a Jellystone or KOA, or even a state park campsite with full hookups. Overlanding is synonymous with being off-grid. It's closest to what many RVers would call boondocking.
Your vehicle (or overland trailer) is the means of transportation, lodging and adventure. This separates it from ATV and UTV off-roading since with these activities, the trails are a destination activity rather than part of the journey itself. Some overlanders partake in other outdoors hobbies as well, loading up their rigs with mountain bikes, backcountry skis or hunting gear. Even when other activities are involved though, the journey remains the focal point.
And yes, there are many people who live the overlanding lifestyle full-time. Overlanders who document their experiences on social media such as Ernesto and Taisa of Overland the Americas and Richard & Ashley of Desk to Glory show it's entirely possible and even aspirational. They spend their days exploring the backcountry of the US and beyond, documenting the minimalistic and self-sufficient lifestyle overlanding entails.
Shop Our Overlanding Essentials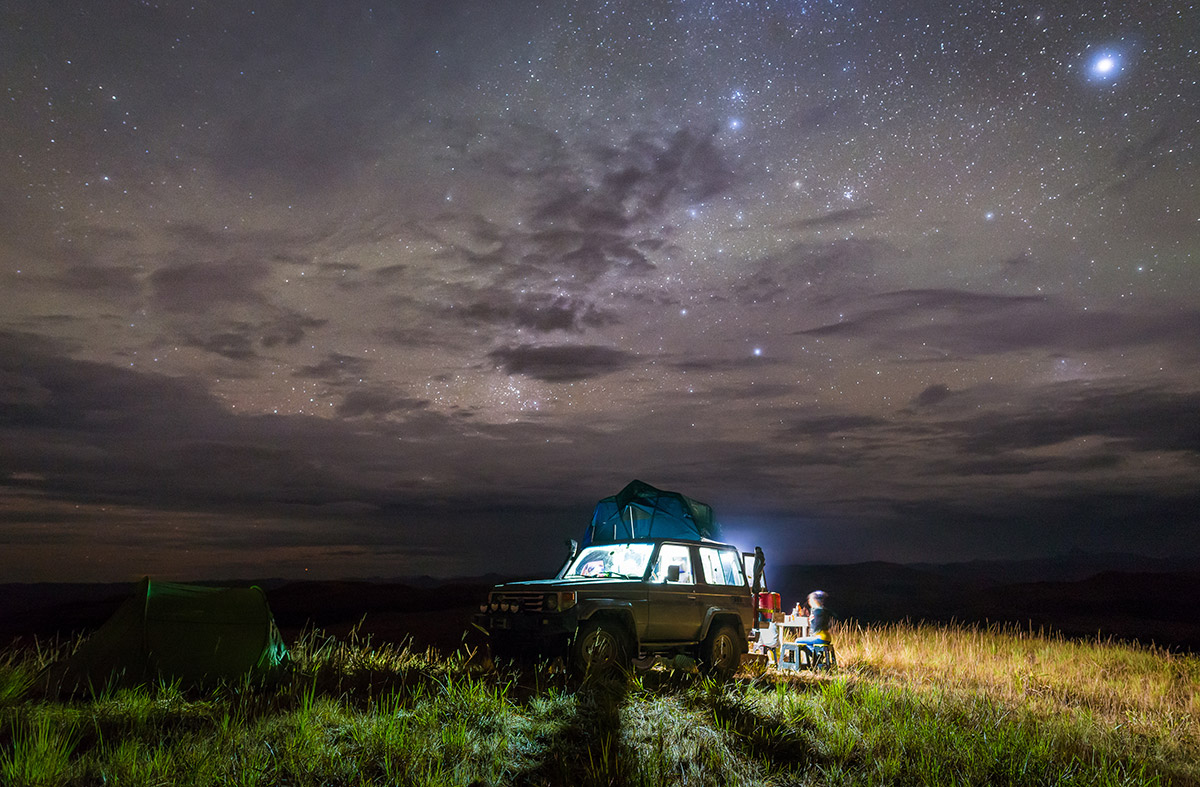 Ready for an epic overland adventure?