Buying an RV is not something to take lightly. It takes months of research and going to RV dealerships and inspecting or even test driving them. Buying an RV is a large purchase, and we know paying for one of your dreams in full isn't always possible. Before you finance, there are some things you should do and take into consideration to make sure the buying process goes smoothly. Here at RVUSA, we also know that some RV dealers could take advantage of you if you aren't prepared. We want you to be covered and educated before you buy, so we've put together a list of everything you need to know about RV financing and we talk about a few things to do beforehand.


What You Need To Know About RV Financing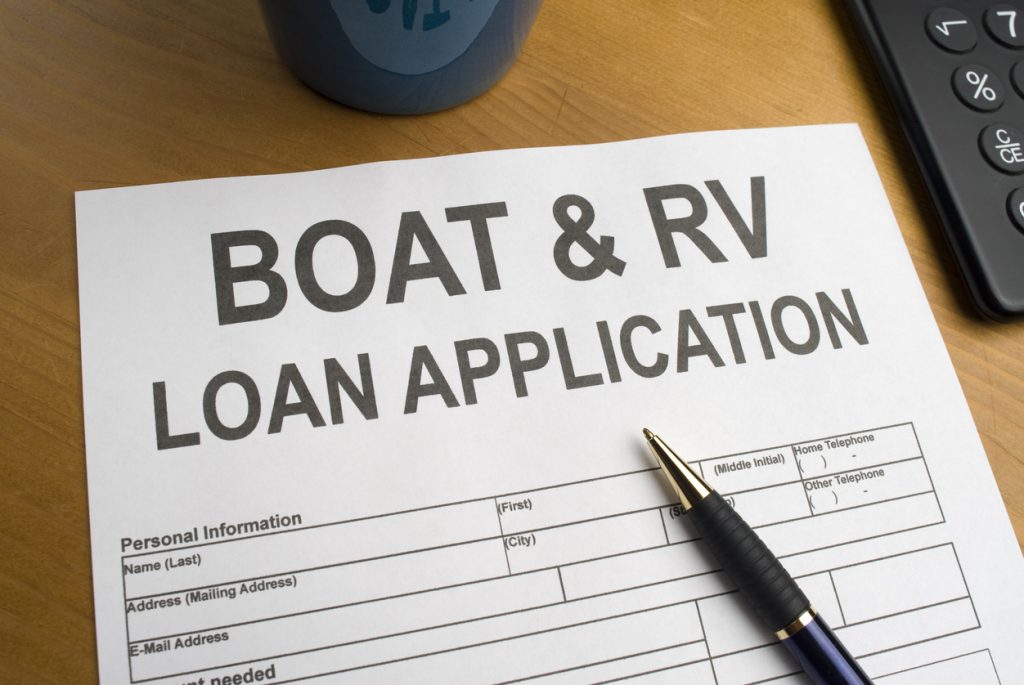 Set a hard budget.
This is probably the most important step you can take in finding the right RV for you and your needs. These days, you can find an older RV on the low end for less than $5,000. On the other hand, some newer, luxurious models can cost you a cool 2 million. It's important to set a budget upfront and early in the process. If you don't have a clear number in mind, you might purchase an RV that will take too long to pay off. You may even end up owing more than it's worth.
You'll find that many RV dealers and loan officers will offer loans for 15 years or longer. Make sure you're comfortable with this timeframe, because life happens, and you want to ensure you'll still have the funds to cover it. This long of a term makes payments simple and affordable, but you'll want to factor in life events that may make your situation change, like retirement or a sick family member.
Also, consider how much RV you need to live or travel on weekends comfortably. If you're thinking about RVing full time, you'll need more space and amenities that smaller RVs like pop-ups can offer. However, if weekend traveling is more your style, a pop-up or expandable could be the right size for you! You're buying an RV to enjoy it, and if your payments are too much, you'll only grow to be worried about installments.
Save for a down payment.
Most RV companies prefer that you put at least 20 percent of down, with at least a ten percent down payment required. If you can save up a larger down payment, it will help lower your monthly payments. It may even help you get a lower interest rate.
Get your credit score in check.
You'll need a great credit score to qualify for an RV loan with a low-interest rate. If your credit score is low, you'll either have a higher interest rate or you'll need to put down a hefty down payment.
So, you've set your budget, saved a down payment and you've got a great credit score. You have your eye on the RV that's perfect for you. Here are a few financing options to think about: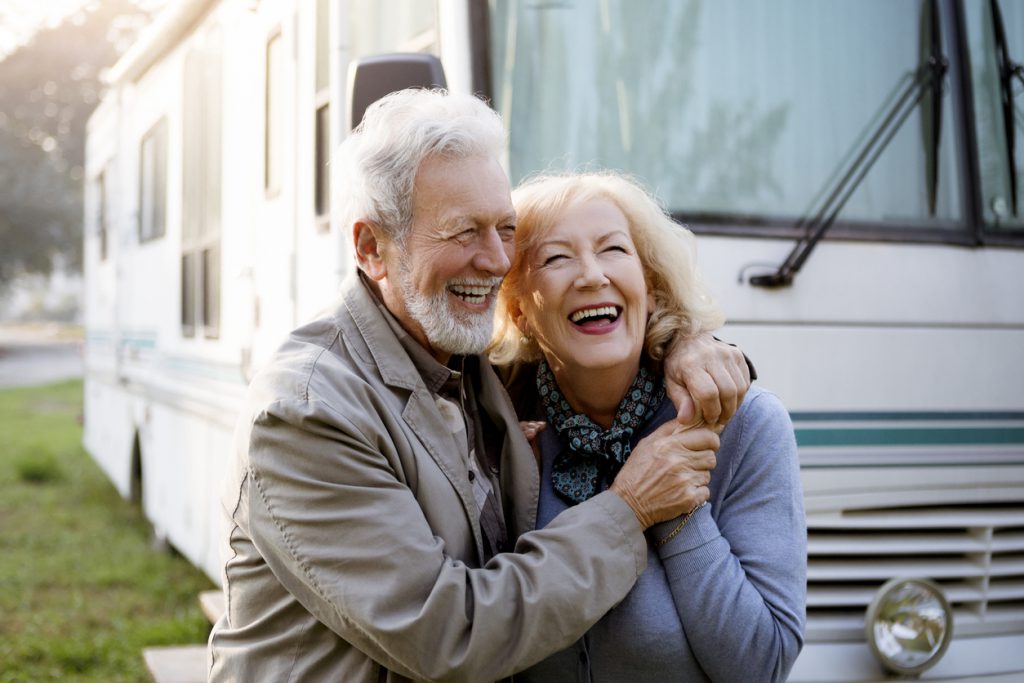 RV Financing through a dealership.
Just like car dealerships, most RV dealerships have an on-site financing department. Most places will let you choose a loan term for up to 20 years. But, choosing a shorter-term often gives you a lower rate.
Using a bank or credit union for a loan.
Using a bank or credit union will probably get you a better deal, but you'll have to jump through a few more hoops. You won't be able to apply for something simple like a car loan, but you'll have to apply for a specialty or recreational loan. Because they're a bit more luxurious than a car, the guidelines and criteria tend to be stricter.
Your last option is to take out a personal loan. If your income or credit isn't high enough for a dealership loan, you can go to a bank or other financial institutions. Some lenders will work with credit scores as low as 580, so you have a chance of approval on a personal loan rather than at the dealership.
If you choose the go the personal loan route, there are a few constraints. Most lenders have a maximum of $100,000 which might not be enough to cover the cost of your motorhome. The repayment period is also significantly shorter. Most importantly, interest rates work differently with personal loans. If your credit score is less than impressive, you might not be approved for a low-interest loan. If this is the case, your interest rate could be 30 percent or higher.
A few other expenses to consider…
RVs are expensive. But if you don't think ahead about what other expenses you'll have, you might end up in trouble. On top of the price and interest fees, you'll have to factor in sales tax. This could cost you thousands more, depending on the state you live in. They use up a lot of gas, and they don't get the best mileage. You'll also have to keep up with regular and unexpected maintenance and insurance.
At the end of the day, choosing to purchase an RV is a life-changing experience. Even with RV financing options, interest rates and other fees could cause your balance to spiral out of control. As long as you've done your research and saved enough money for a large down payment, you're well on your way to finding the perfect RV for you. Once you find one that fits your lifestyle and your budget, you'll never look back to the old ways of life before an RV. Don't rush into any decisions, as you might end up purchasing an RV that doesn't fit your needs. Shop around and wait for the right one to come along. Nature awaits.