With summer approaching, camping season is heating up. Plan a hot vacation while keeping your RV cool inside all summer.
Whether you're RVing off the grid, trying to keep electric use down, or just want to give your air conditioning unit some help as it battles the blazing sun, use a few "shady" tricks to keep your RV cool, even on the hottest summer days.
Be "Shady"
Location, location, location.  It doesn't matter if your unit is a humble pop-up camper or a luxurious motor coach; shade is your best friend. When you check into your destination, ask for the shadiest spot available; on a hot summer stay, shade will be more important than the view or proximity to the bathhouse. Shade will keep your unit cooler and help your rooftop air conditioner and refrigerator work more effectively.
If there's not much shade to be had, consider how you position your unit in its space. Let the sun's movement from east to west guide how you park your RV. If possible, face your door, or the side of your unit with the most windows, to the west to avoid a direct blast of late afternoon sun into your RV.   Inside your unit, open and close windows and shades as the position of the sun changes.
If nature doesn't provide enough shade, consider manufacturing your own. If your RV is equipped with awnings, make extending them a priority when you set up. When summer camping rolls around, add tarps and bungees to your gear kit to build additional shade around your unit – attach a tarp to the end of your awning to block late afternoon sun. No awning? Extend tarps from your unit to block sun, especially late afternoon sun, that can drill right into the windows of your RV.
Windows are great for observing the great outdoors – in the very early morning and after the sun falls below the horizon. For the rest of the time, pull down your shades to keep the sun from heating up your unit. If your RV is exposed to relentless sun, consider investing in a roll of Reflectix. The bubble-wrap and foil roll-style insulation can be made into window covers that effectively reflect the heat away from your RV.
If extended hot-weather camping is on your agenda, consider shopping for, or making, a shade cover for any skylights in your unit. While you may enjoy the light that pours into the bathroom or kitchen, in the summer, skylights can act as small space heaters in your RV.
Little things add up when it comes to reducing the temperature of your RV.  If your RV lights are not LED, consider replacing existing lights with more efficient and cooler LED bulbs.
Circulation
Not much is as miserable as still, stifling, hot air. Keep cool air moving inside your RV and make sure hot air can rise and escape. Rooftop vent covers are inexpensive and easy to install, or can be installed during your next service visit, and will allow cool air in and keep moisture out, even on the muggiest, rainiest summer day.
Keep the air moving with fans inside your RV.  Install fans throughout larger units. Even the simplest pop-up camper can get a cooling lift from strategically placed battery-operated fans. Consider installing a roof vent fan in your RV if you frequently camp in hot weather.
Make sure your air conditioner is running efficiently throughout the summer.  Check the filters, and clean with a hand-held vacuum if necessary. Travel with a set of spares to replace the filter when needed.
Go Outdoors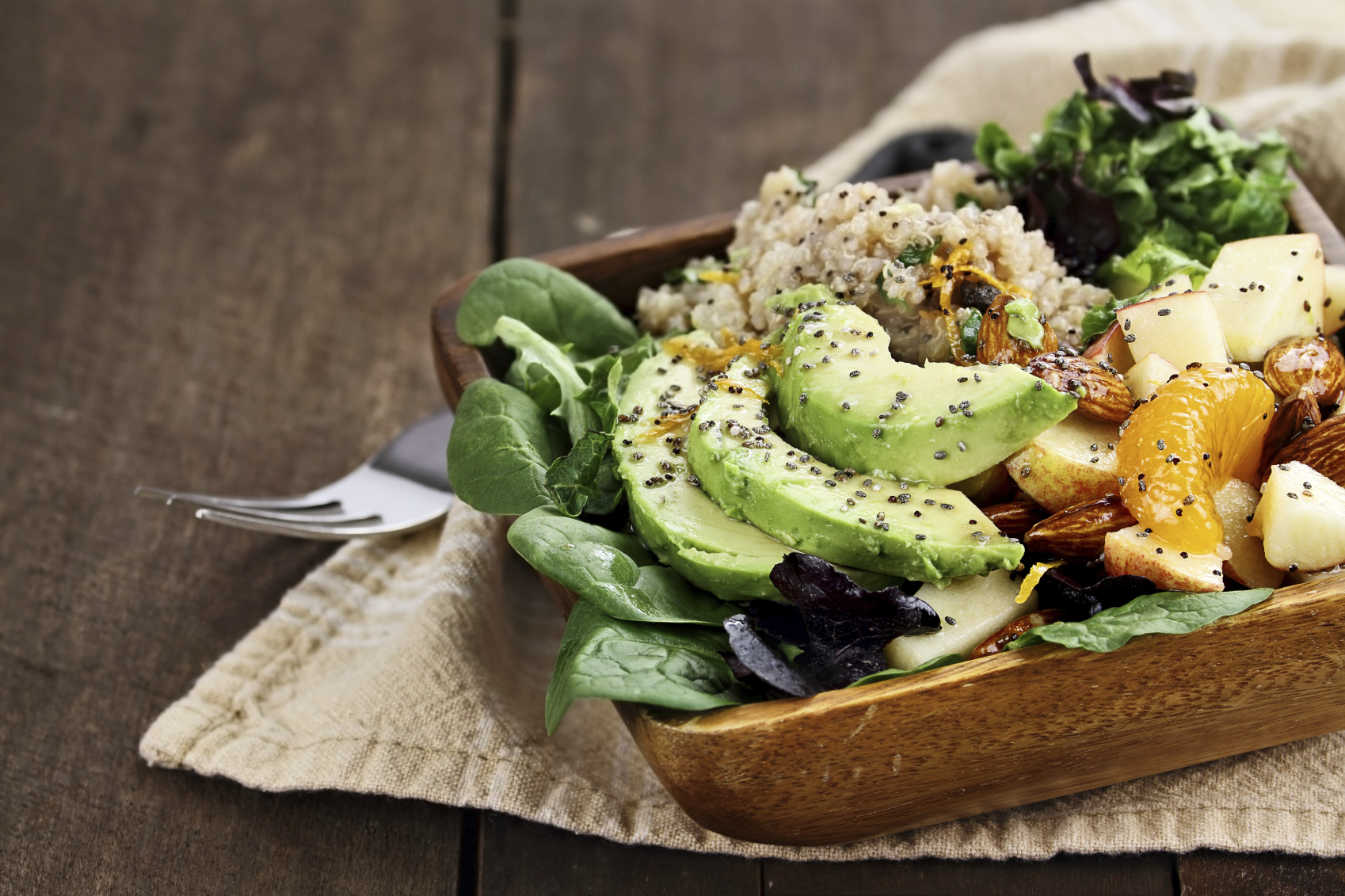 When the weather is hotter than hot, organize cool meals that you can prepare outdoors to avoid heating up your RV with the oven and stove. Whenever possible, plan a simple menu that can be grilled or break out your propane camp stove. If grilling or camp stove cookery isn't for you, consider plugging in a slow cooker that it will generate far less heat than the oven.
When you want a steamy shower at the end of the day, take a walk to the campground bathhouse for your shower and keep the RV cool and dry for comfortable sleeping. Spare your RV's vent and cooling system the effort of moving out the hot, muggy air from an extended shower.
We hope your summer RVing adventures are unforgettable! For more tips and tricks, or to find your dream RV, visit www.RVUSA.com.