*This post has been created in paid partnership with Wholesale Warranties*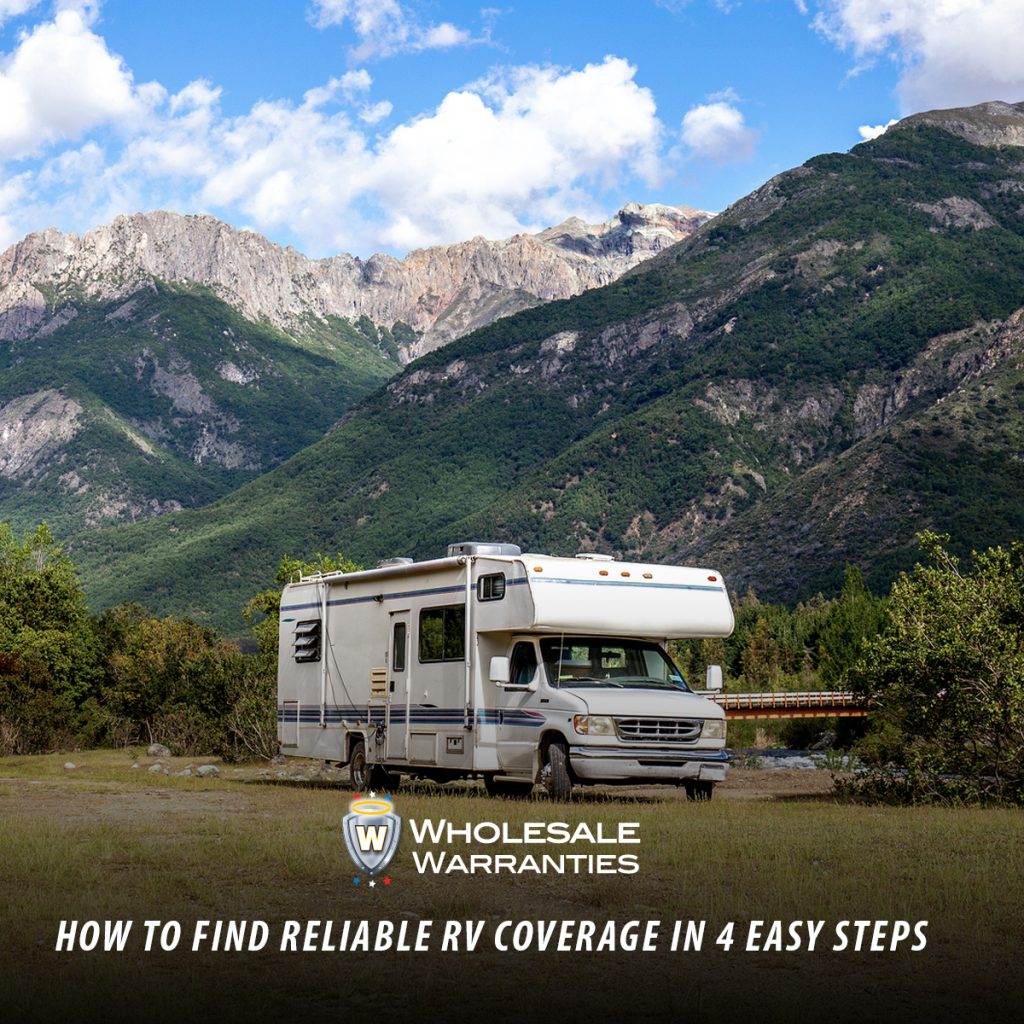 You've chosen to embark on an RV adventure, and the open road awaits. Before you get behind the wheel, you'll need to consider how unexpected breakdowns may affect your travel budget.
With RVs becoming increasingly complex, the cost of repair is more expensive than ever. Many travelers will decide to protect themselves with RV warranty, but how do you find the coverage you can count on? You'll need to review everything from the cost to coverage. Be wary of jumping at the lowest price offered, or trusting in impossible coverage promises that aren't backed up by a written contract.
The right RV warranty can protect your travel budget and keep you on the road, but how do you find the perfect plan for your rig and RV lifestyle? Follow these 4 easy steps to finding the coverage you can count on:
Consider Price AND Value
As with any other purchase, a lower price doesn't always equal value. As a consumer, the choice is up to you. It is important to know the uncertainties that come with cheaper pricing. A cheaper cost on your extended RV warranty can often mean you've purchased a lower level of coverage, a very high deductible, or a provider who doesn't pay claims.
If a price seems too good to be true, ask the provider for a full copy of the coverage they're offering. Pay attention to which level of coverage they're offering for that rate, and make sure it meets your desired level of risk.
Research the RV Warranty Provider
RV warranties can be a touchy subject for travelers. There have been warranty companies and brokers in the past whose business practices left a lot of RVers vulnerable, giving the idea of coverage a bad name in the industry. Don't worry, there's good news too! The RV protection market has taken a turn in the right direction, with companies like Wholesale Warranties who put customer service and reliability first. Part of your purchase process should be researching the provider, asking questions like:
Are they offering fully-insured coverage? You don't want to purchase a policy that is not backed by a stable insurance company. Learn more here.
What do your fellow RVers have to say? Check out consumer advocacy organizations like the Better Business Bureau, and online RV forums like RVUSA to see how the seller stacks up.
How does the RV industry view them? Look to influential RV groups like FMCA and Escapees RV Club to see who they recommend in the RV warranty space.
The Non-Negotiable: Get a Copy of Your Contract Before Purchase
Contracts can be intimidating, but it is very important that you stick it out and read the fine print. Always request a copy of the exact terms and conditions for the coverage you are purchasing before breaking out your wallet! Verify the information given by your RV warranty provider is straight-forward and honest by comparing coverage promises to coverage terms. The goal of a warranty is to protect your investment. Reading the contract is the first step toward confirming the policy will be there for you when you need it most.
Find Out What Isn't Covered
No RV warranty contract covers everything. An honest warranty provider will be upfront about the limitations of coverage. They will give you examples of what will and will not be covered by the policy. Having realistic expectations for RV warranty protection is the best way to feel fully confident in what you are purchasing. It allows you to accurately plan your RVing budget.
Extended RV warranty protection is a great way to safeguard your life on the road. Finding coverage you can count on starts with education. The 4 easy steps here will guide you through that research, so you can hit the road with peace of mind.
Article provided by Wholesale Warranties