InWhen it comes time to replace your RV's tires, you may get nervous about the price point.  In this comprehensive guide, we'll cover the best brands in RV tires, their cost, and other regular RV tire maintenance tips to keep you safe.
Types of RV Tires
Depending on what type of RV you have, you'll need different tires. For travel trailers, you'll need special trailer (ST) tires. For class A, B, and C motorhomes, look to buy light truck (LT) tires.
Special Trailer (ST) Tires
These tires are crafted with reinforced sidewalls — more than a traditional car or truck — in order to bear the additional weight of a travel trailer.
Light Truck (LT) Tires
Crafted with weight in mind, these tires are made to support much more than a ¾ ton truck. Depending on what class rig you have, the strength of tire you need will vary — as will the price.
Radial or Bias Tires
Radial tires feature steel belts that run at a 90-degree angle, allowing them to get better traction and increased stability. Their flexible sidewall enables less rolling resistance, giving these tires extended life and reduced fuel consumption.
Meanwhile, a Bias Tire features a nylon belt that runs at a 30- to a 45-degree angle. Although their sidewalls are stronger, they can handle more significant weight loads than radial tires, and they are less expensive, they don't last nearly as long.
The cost of an RV tire depends on the brand.
If you own a car, you're probably already familiar with some of the biggest names in RV tire brands including Firestone, Cooper, Goodyear, and Michelin. However, when you get into RV tires, there are a few other names to note including but not limited to:
While the more well-known tire names like Firestone, Cooper, Goodyear, Michelin, and Power King may be at a higher price point, the old saying can be applied in that, "You pay for what you get." If you're an avid traveler who puts a lot of miles on their RV, it may be best to invest in the more expensive tires.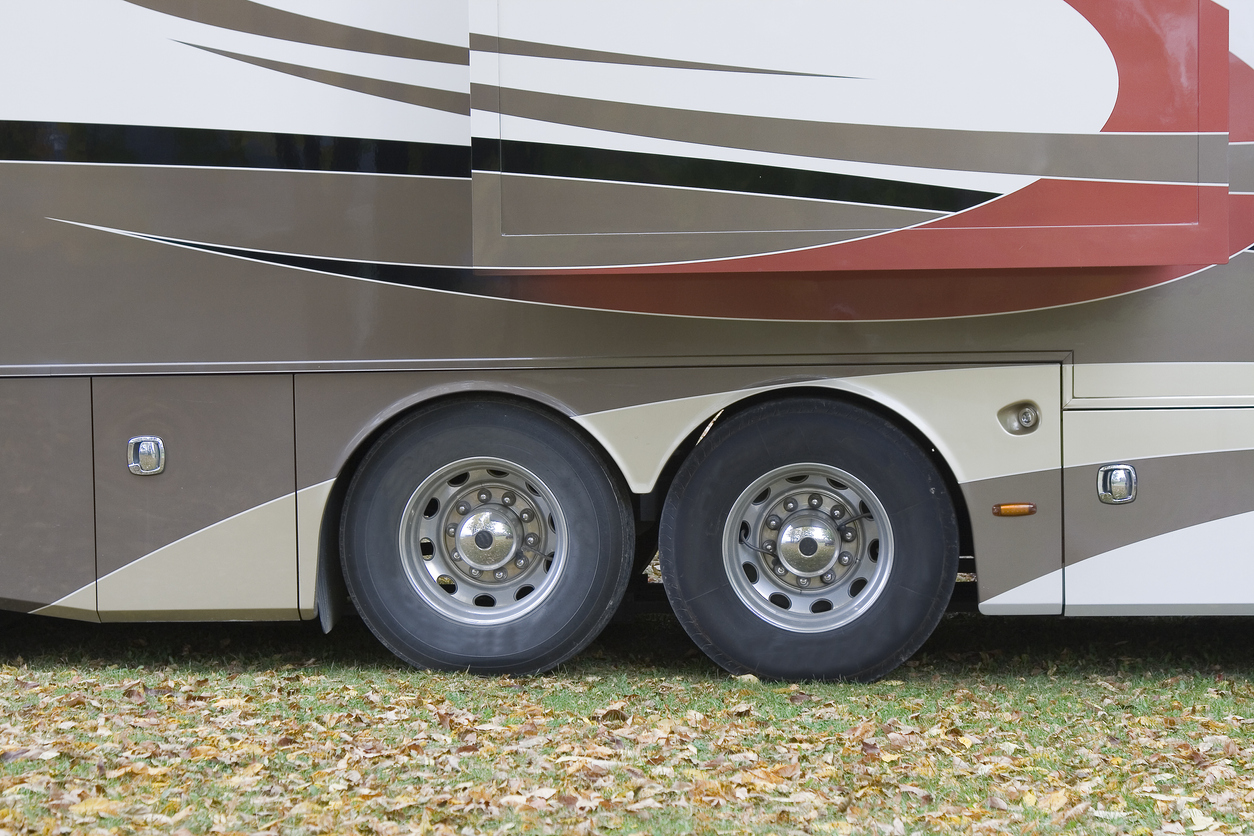 The cost of your tire will also depend on the type of RV you own.
Depending on the brand and quality of tire you choose and the type/weight of your RV, the prices will vary. Below, we've included the average tire cost for each motorhome and travel trailer class. You should also look for sales promotions that may allow you to get better deals on tires if you are buying in bulk.
The average cost of a class A tire is: $300
The average cost of a class B tire is: $300
The average cost of a class C tire is: $250
The average cost of a Travel Trailer tire is: $200
How do I know when it's time to change my RV tires?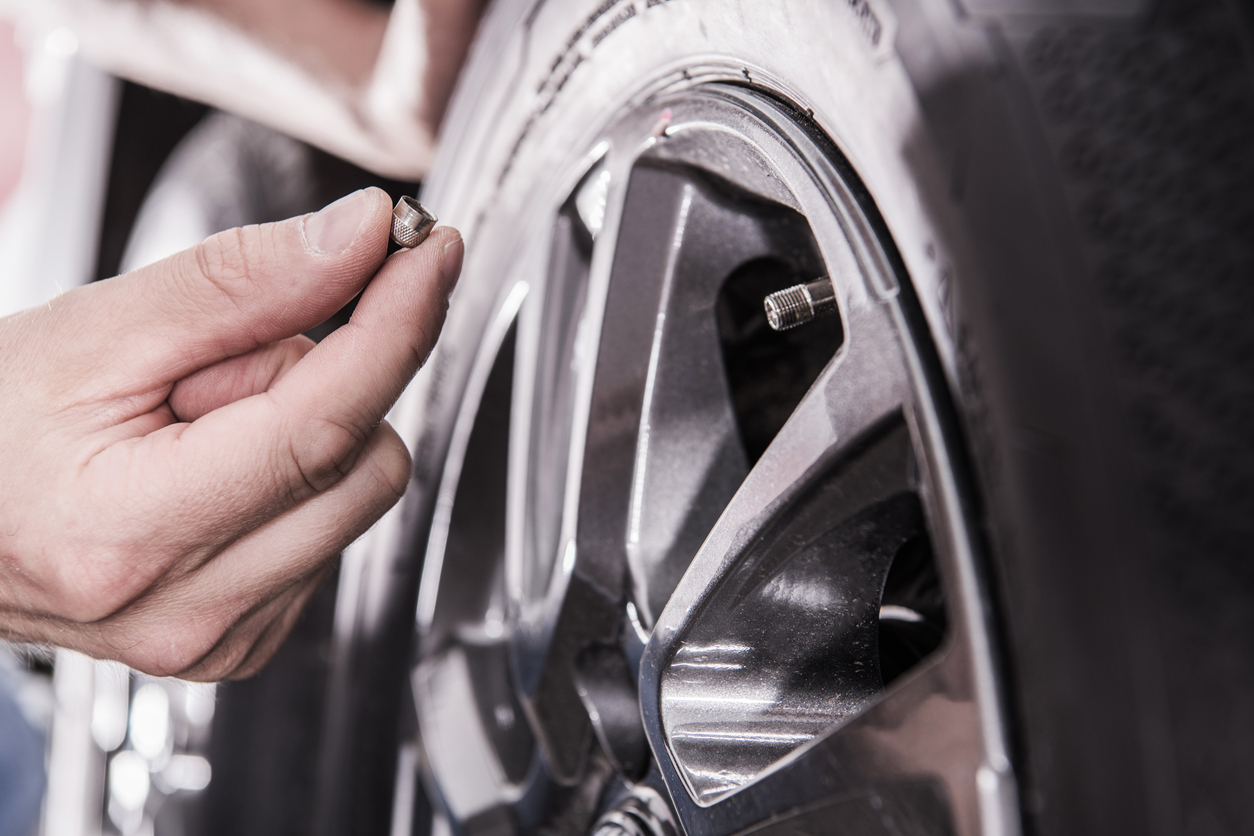 New vs. Used RV Tires
If you purchased your RV new, it likely has new tires. However, if you purchased a used RV, it's best to inspect your tires to ensure they are in good condition before you make your next big journey.
Inspect for Damage
When inspecting your tires, you'll want to look at the sidewalls. Check for cracks along the sidewalls to know if your tires are dry rotted or worn down. If you find any cracks, it's safe to say you should replace those tires.
Check the DOT
The Department of Transportation (DOT) created a fail-safe if you still aren't sure if you should replace your tires or not. Their office recommends replacing tires over 7 years old, even if you haven't put too much wear and tear on them. This is because tires can rot from water, sun, and even lack of use.
To know how old your tires are, you can check the inscription on the sidewall. The DOT inscription always starts with the letters DOT and ends with a three- or four-digit number. The first two digits (or one digit) are the week of that year, and the second two notate the year. For example, if your tire says DOT2019, your tires were made in the 20th week of 2019.
By examining this number and your tires, you should gain a better understanding of when you should replace your RV tires.
How can I prevent wear on my tires?
If you just replaced your RV tires, you're probably wondering how you can avoid this cost in the near future. A few maintenance tips can go a long way.
Under Pressure
No matter the size of your RV, low tire pressure will have a negative impact on the life of your tread. If the pressure is too low, you could completely wear out your tires in one long trip, and if it's too high, that could lead to a more serious blow out as well as tread wear.
In order to prevent wear and other serious damage, you should monitor your tires to maintain the manufacturer's recommended tire pressure. You may find that it's helpful to keep a portable air compressor on hand in case your pressure drops too low.
Make the Switch
Because most motorhomes are rear-wheel drive, the rear tires, especially on Class A, B, and C motorhomes are more likely to experience significant wear. That's why it's important to rotate your tires regularly just as you would with your car or truck tires. Rotating your tires per the manufacturer's instructions could extend the time between replacements by as much as 25 percent.
Protect the Assets
In the seasons when you may not use your rig as much, it's still important to take care of your tires. If you park your RV on a paved pad, your tires can freeze to the pavement which can cause damage. If possible, you should consider jacking up your RV to take the weight off of your tires or put a wooden beam under the tires. With the wooden beam, they are much less likely to freeze to the pavement.
In the event you are parking your tires on a non-paved surface, your tires can still experience damage due to the dirt and mud conditions. You could consider purchasing a tire cover, or finding another place to park your RV to best protect your tires. At RV USA, we can help you find a local RV storage facility to safely and securely store and protect your RV when it's not in use.