For those of you who hike on a regular basis, you know how breathtaking and unforgettable the views can be, you know how great you feel after a long day's hike. But if you're new to hiking, you have some amazing memories ahead of you! And with 58 national parks and over 6,000 state parks to choose from, it's no wonder people pick hiking as one of their favorite hobbies to do on weekends or long holidays. To help you narrow down your options, RVUSA.com has come up with some awesome trails that you won't want to miss. Keep reading for some of the best hiking trails around the United States. Happy hiking!
Appalachian Trail, Great Smoky Mountains, Tennessee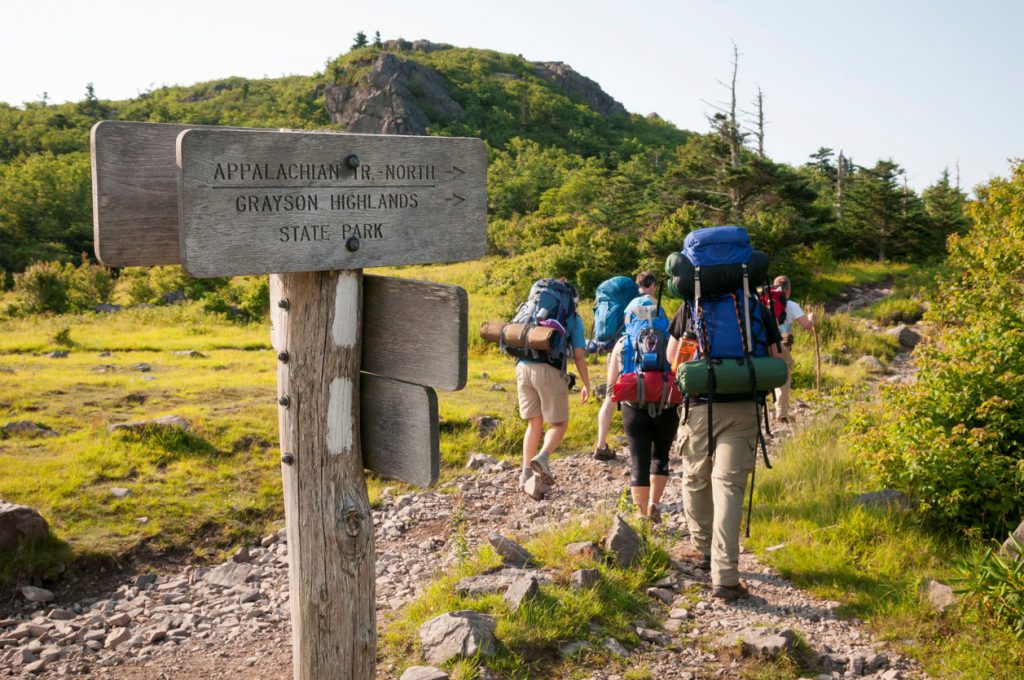 Whether you're a hiker who hikes just weekends or a thru-hiker, the Appalachian Trail in the Smoky Mountains is truly one you'll need to put on your bucket list. For thru-hikers, the Appalachian Trail within the Smokies consists of 72 miles and is more than likely the most efficient and remarkable ways to experience one of America's most visited national park.
Long weekend backpacking is another great way to see what the trail has to offer. Either way you experience it, the combination of black bears, mountain vistas, growth forests and challenging climbs is what makes the Appalachian Trail the Appalachian Trail. Feel free to spend a day hiking the area, but to get the full impact of the mountains, taking the time to scour all 72 miles is your best bet. They allow you to stay overnight, but you do need a permit to do so. Plan ahead of time!
Clouds Rest, California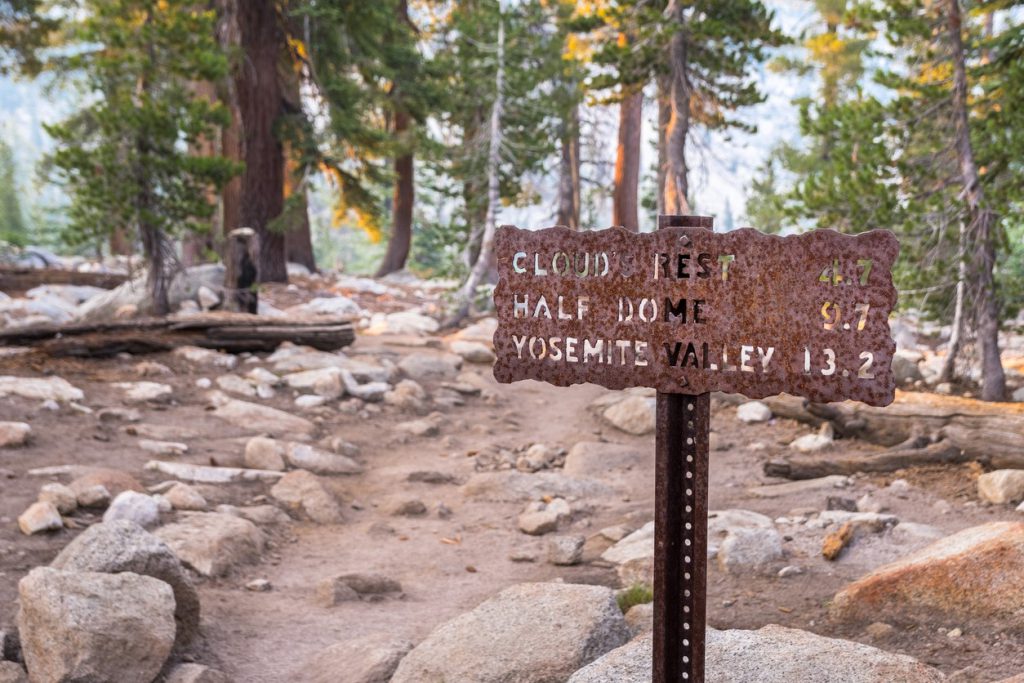 This 14.2-mile round hike allows each visitor to get a taste of what the Yosemite National Park is all about. the trail starts in the northeast corner of the park, and from here, expect a 7-mile trek that's mostly uphill. It does have a few spikes up steeper ridges and some dips into gullies here and there, but it's a pretty consistent uphill hike. What maps won't show, though, are the babbling streams, massive sequoias, the serenity at the summit and the cool plunge into Tenaya Lake as a reward once you make your way back to the trailhead.
Florida National Scenic Trail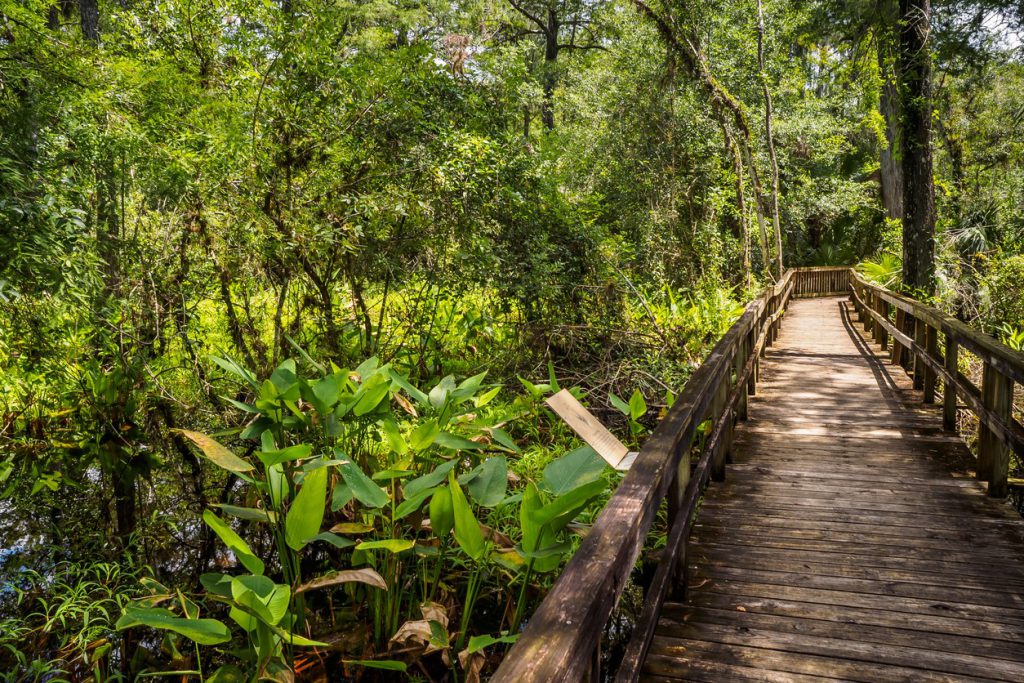 For those who are keen on hiking but aren't ready for the uphill treks we've talked about so far, the Florida National Scenic Trail might be more your style. What most believe as one of the most iconic trails in the Southeast, this 1,300-mile route extends from the panhandle all the way to Big Cypress National Preserve at the southern tip of the state. To get a look at what the hype is all about, scouring the whole thing isn't necessary. You can choose from lots of awesome hikes, like the 11-mile stretch from Clearwater Lake to Alexander Springs or the hikes around Hopkins Prairie, where you'll probably see a few sandhill cranes and eagles. Campgrounds are also available, so you can turn your day hike into a two or three day hike if you want.
Mount Katahdin, Maine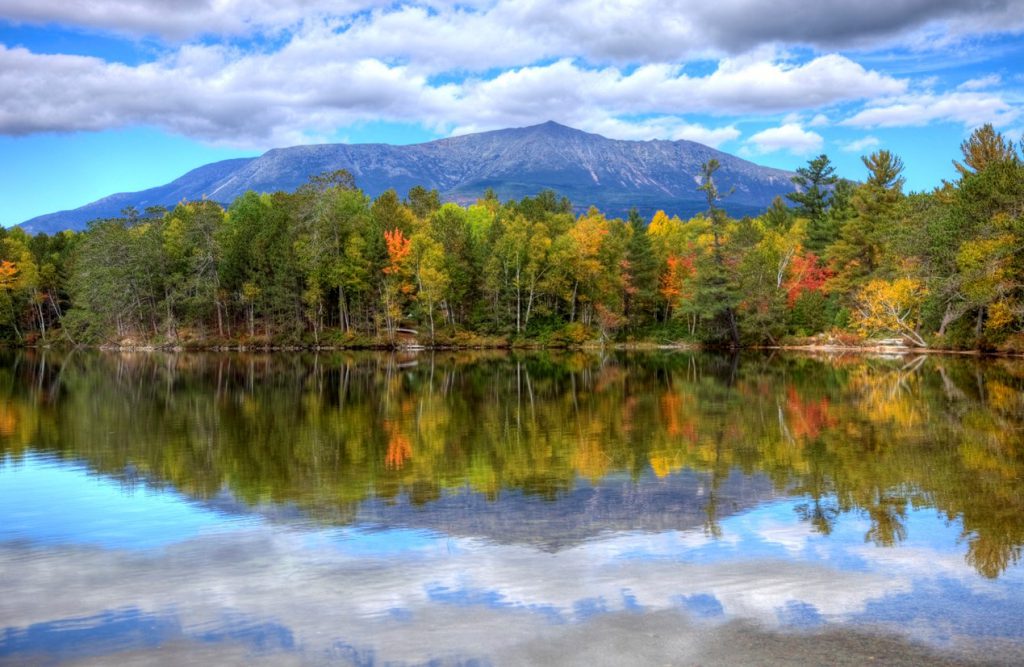 Known for being the tallest mountain in Maine, Mount Katahdin is truly amazing. It has numerous lakes, ponds and deep woods that make up Baxter State Park and towers over the land with some of the most amazing views you can find in the state. The best way to reach the summit is through the spine of the 1-mile Knife's Edge Trail. It's a pretty narrow stretch that hikers must maneuver across from Pamola Peak to South Peak and then they finally reach the 5,267-foot summit of Katahdin. Once you get lots and lots of perfect photos to capture the memories and scenery, an estimated 5-mile descent using the Appalachian Trail will lead you back to the Katahdin Stream Campground trailhead a whopping 4,100 feet below.
Jenny Lake Trail- Grand Tetons National Park, Wyoming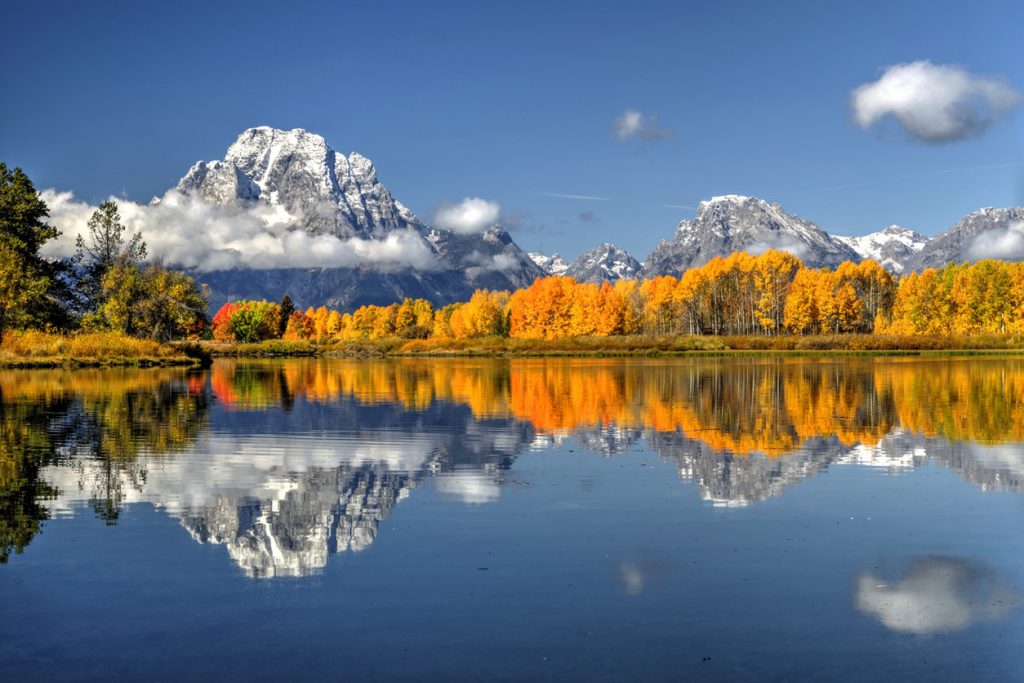 Jenny Lake is the heartbeat of Grand Tetons National Park, and it's the most beautiful and popular hike in the park. The hike itself has an easy start but slowly gets to a more moderate hike, which is why it's a great place for hikers who aren't looking for too much of a challenge. Throughout the 7.7-mile hike, you'll see some areas gain and lose elevation, and if you want to, you can take a boat that leads straight to the start of the trail for a shorter hike.
Canyon Overlook Trail, Utah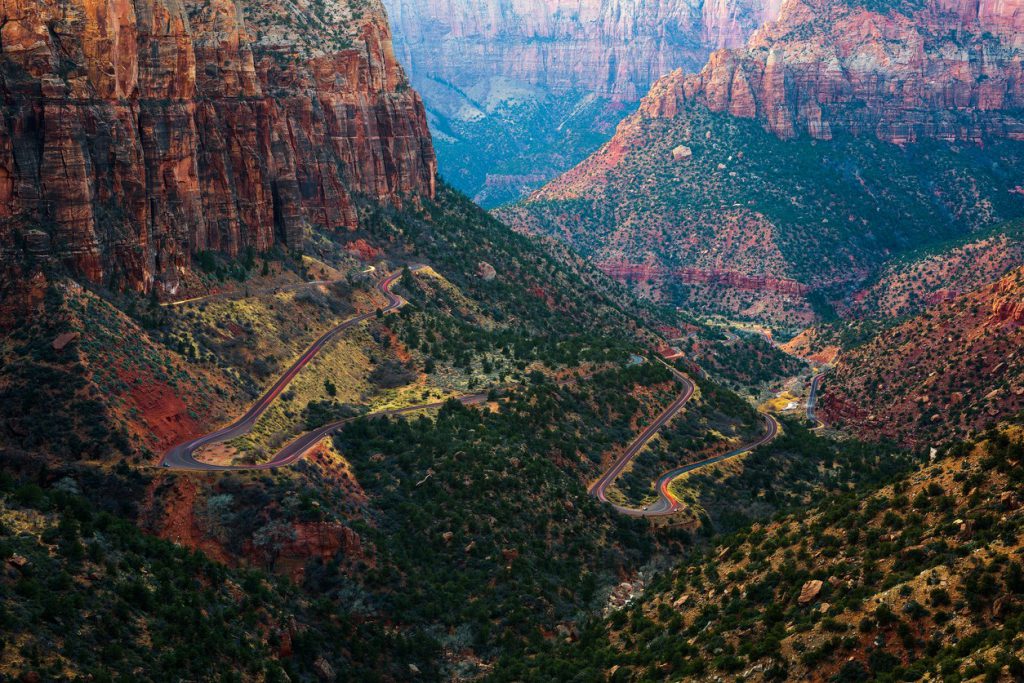 Canyon Overlook Trail is a rather short hike at just 1-mile round trip, but it sure does pack a punch with all the awesome photos you'll be able to snap! Located in Zion National Park, the trail starts at a parking lot east of the Zion Park Tunnel and only takes about an hour to complete. It's a steep climb but there are cut out stairs in the rock, but you might want to find another trail if you're wary of heights.
Eagle Falls Trail, Kentucky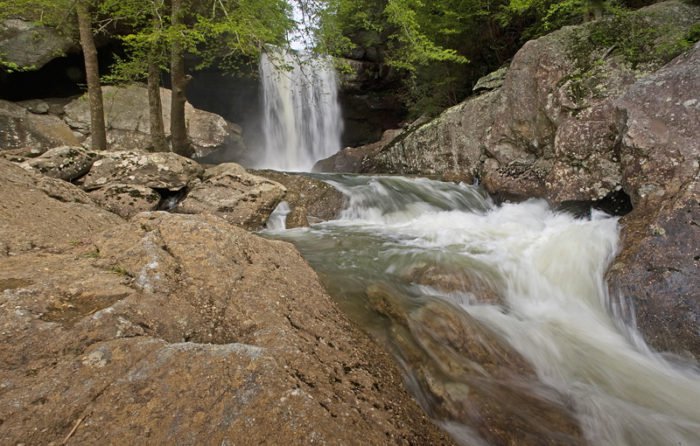 At just 1.9 miles, Eagle Falls is still a great hike because of the rock formations, creeks and the waterfall you'll see. To get the best view of Wagle Falls, you'll have to climb up and over some pretty massive rocks, but you won't regret the trek. This is not one for the "always up for a challenge" hiker, but it is a leisurely trail that will lead you to a quiet place to escape and enjoy nature for a while (as long as you're up for climbing over those boulders).
Tall Trees Grove Trail, California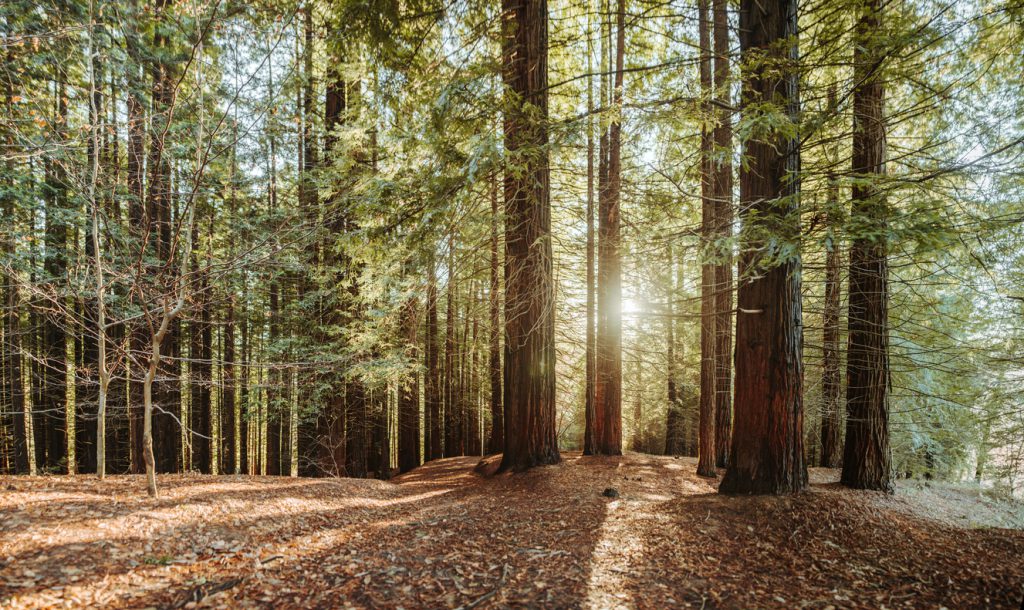 Similar to Eagle Falls Trail, the Tall Trees Grove Trail is a simple, leisurely hike for those looking for an easy way to enjoy nature. With Coast Redwood, some of the tallest trees in the world, Tall Trees Grove Trail is one of the best and easiest hikes one can find in California. The trail itself is about 3.5 miles and is made up of a few wet spots and several passages under and through trees. Though it isn't paved, the trail is still clear enough for an easy hike in a summer day. Who wouldn't want to see trees that tower over 350 feet?
What are your favorite places to go hiking? Did we miss any beautiful places that we need to know about? Let us know in the comments below!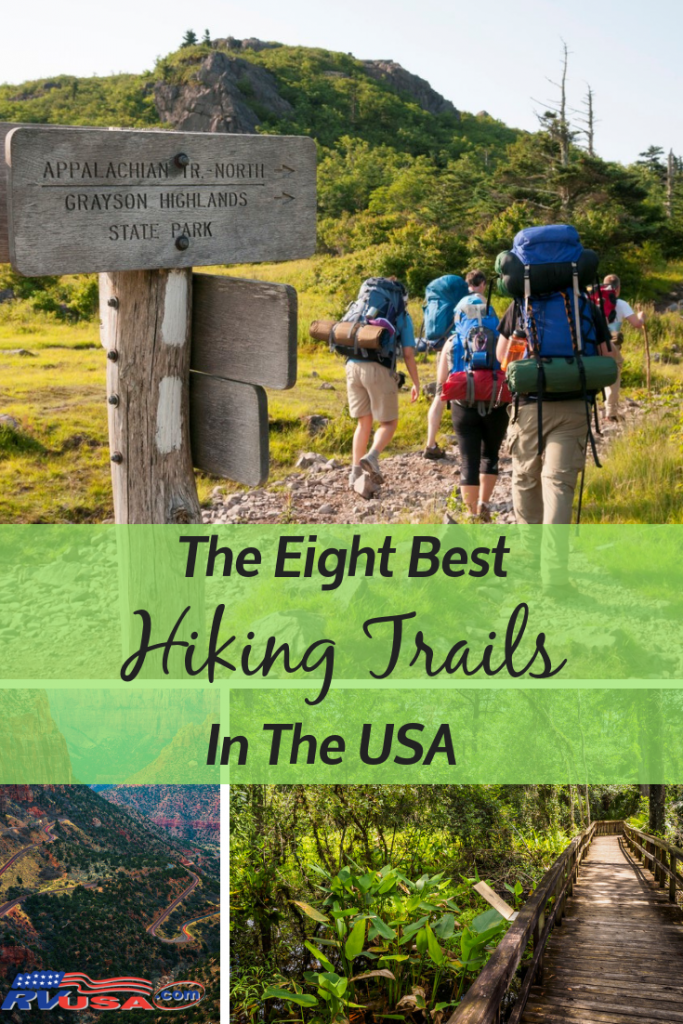 Don't forget to stay up to date with all of our exciting RV and camping content on Facebook, Twitter and Instagram!