As virtually every Floridian is well aware of, the most well-known mouse in the world is what brings in tourists by the bus load year after year. Though the mouse house is an exciting experience for a family of any size, it is far from the only reason to experience the "Sunshine State". Florida has a rich history and is filled with a plethora of natural and man-made resources to take advantage of on your next holiday. At the very least, meeting and interacting with the locals that cannot seem to figure out the whole "voting thing" should be worth a trip (just kidding, I'm a Floridian that can "math" pretty well). Regardless of your opinion of the "locals" as a whole, the beauty of the natural environment outweighs just about anything they can say or do to make question a trip down. As a person that has traveled the world (in the US Army), I can honestly say that Florida easily holds its own with most places around the globe in regards to natural and man-made beauty. The following list is far from every attraction worth a stop on the sun-soaked peninsula, but they are a good start to seeing why so many come on vacation and end up as residents.
Florida Caverns State Park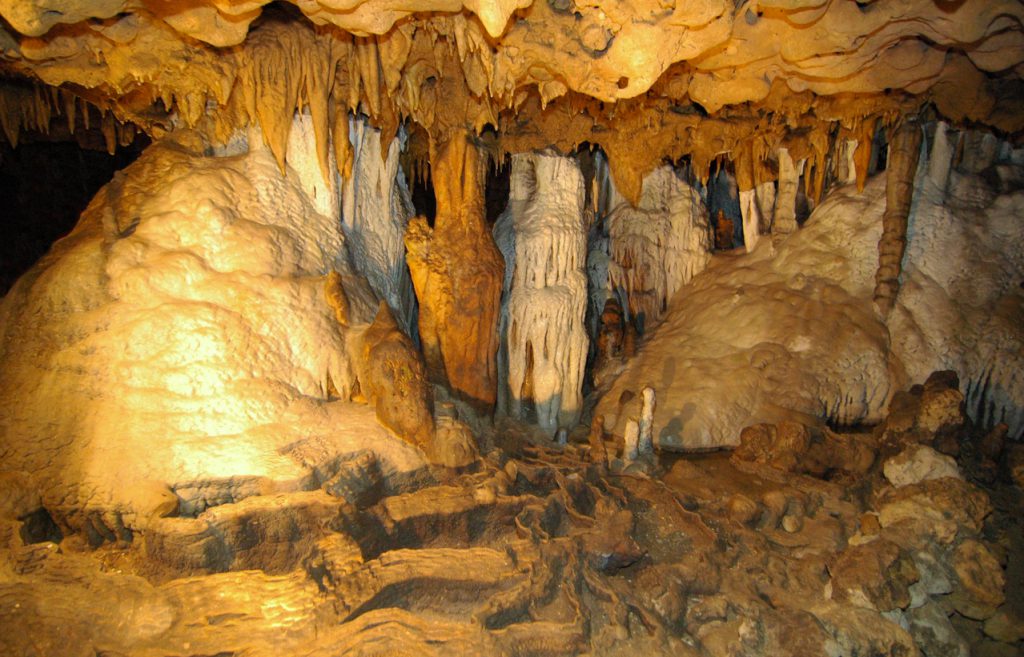 Located near the tri-state borders (where Florida, Georgia and Alabama meet), Florida Caverns State Park is one of only a few state parks with "dry" caves that are open to the public. For the same reason Florida houses cannot have actual basements, many of the cave systems are not easily accessible, water. While there is water in the caves of Florida Caverns State Park, it is low enough to allow tours that do not involve a wetsuit and air tank. After you tour the caves the park is also home to the Blue Hole Spring which is perfect for going for a swim to cool off. Florida Caverns State Park also offers fishing, hiking, horseback riding, kayaking/canoeing, picnic areas and camping. If you are road tripping to the Sunshine State, this is a great first stop to your adventure.
Santa Rosa Beach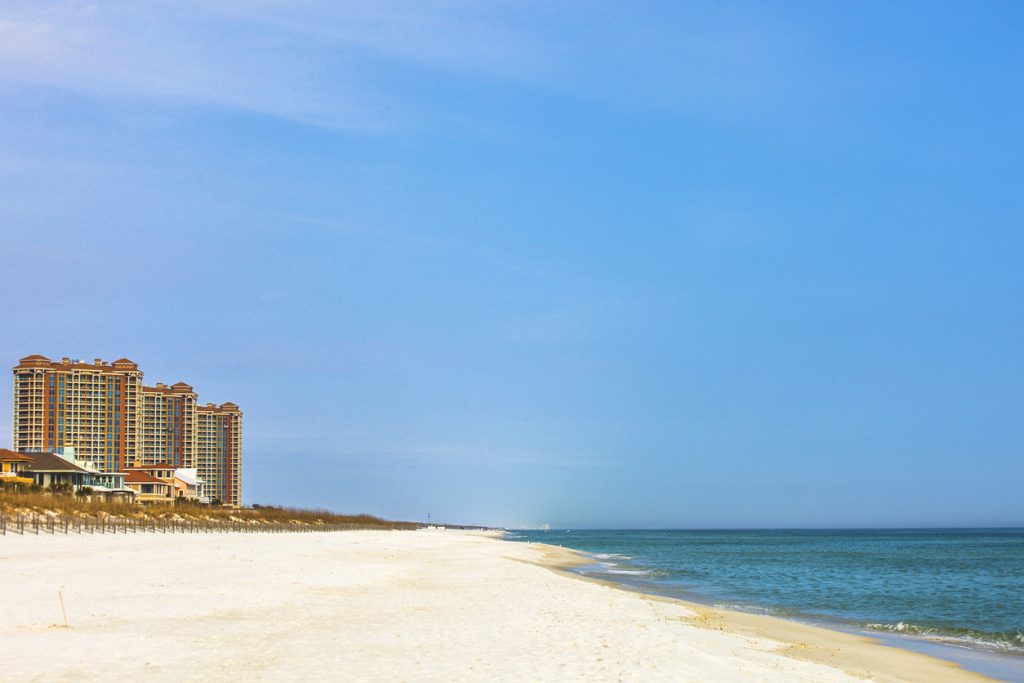 In between the infamous Spring Break hotspot Panama City Beach and Pensacola, Santa Rosa Beach is a north Florida hidden gem with all of the beauty of its popular neighbors and less of the crowd. Though the 46-mile paddling trail begins at Seaside Beach, it runs into Santa Rosa about half way through and is a great place to start if you don't feel up to tackling the whole trail. In addition to the white sands beach and paddling trail, Santa Rosa Beach has great golfing and chartered fishing available while serving as home to several entrance points to Point Washington State Forest. If you are looking to enjoy one of Florida's "sugar-sand" beaches without the crowds, Santa Rosa Beach is a great option.
Gainesville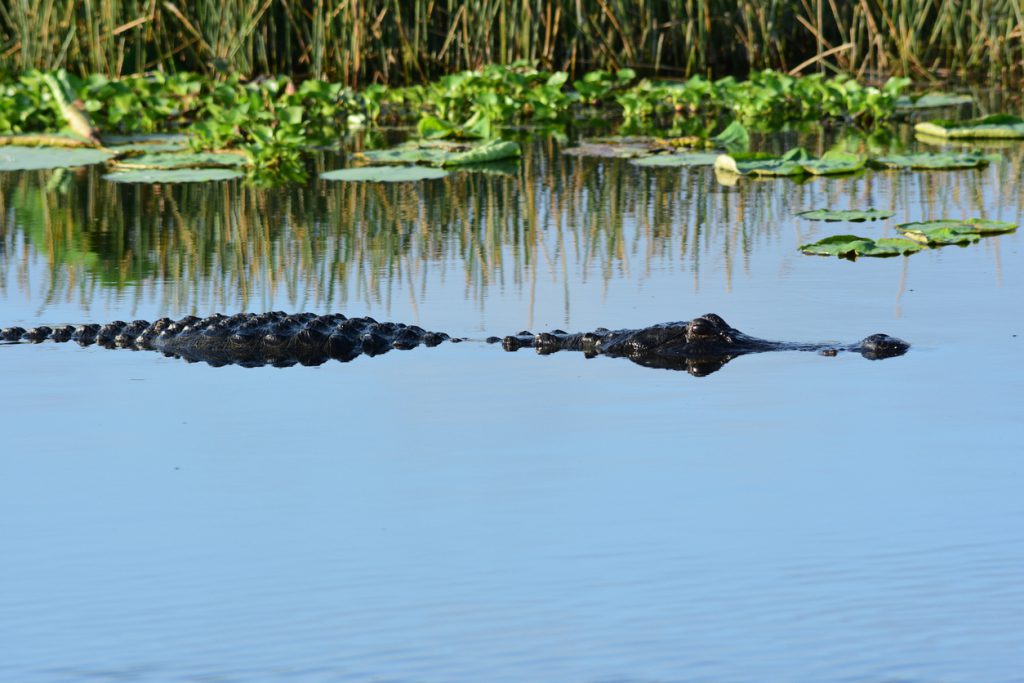 Best known for being the home of the Florida Gators (both collegiate and reptilian), Gainesville, Florida is home to many awe-inspiring attractions. Besides the welcoming community created by the residents of a true "college town", the natural and manmade exhibits will have you filling your social media accounts with unexpectedly beautiful images of wildlife. On the outskirts of town, Paynes Prairie is home to more than 20 distinct biological communities that can be traversed via the 8 trails spread throughout the park. If you are looking to go fishing, Paynes Prairie does allow it and grants access to any boat that is not powered by fossil fuel, but be warned, there are plenty of gators swimming around and as the saying goes "If you're not a gator, you're gator bait". In addition to Paynes Prairie, another natural spectacle in Gainesville is Devil's Millhopper Park. A 120 foot drop from the entrance, stairs let you travel down to see an area that has been the excavation site of the remains of long extinct animal species. As for manmade attractions, a trip to the University of Florida's campus can prove to be a highlight of your trip. Not only will you be afforded the opportunity to see the college student in their natural environment, the university has several attractions open to the public like the butterfly house (hopefully the title is self-explanatory), history and science museums and a set of bat houses. Every night at dusk you can witness around 400,000 bats emerge and begin to feed on roughly 2.5 billion insects a night. When you feel the urge, indulge in one of the many locally owned restaurants, coffee shops or bars for a truly unique (or in some cases reminiscent of home) taste.
Caladesi Island State Park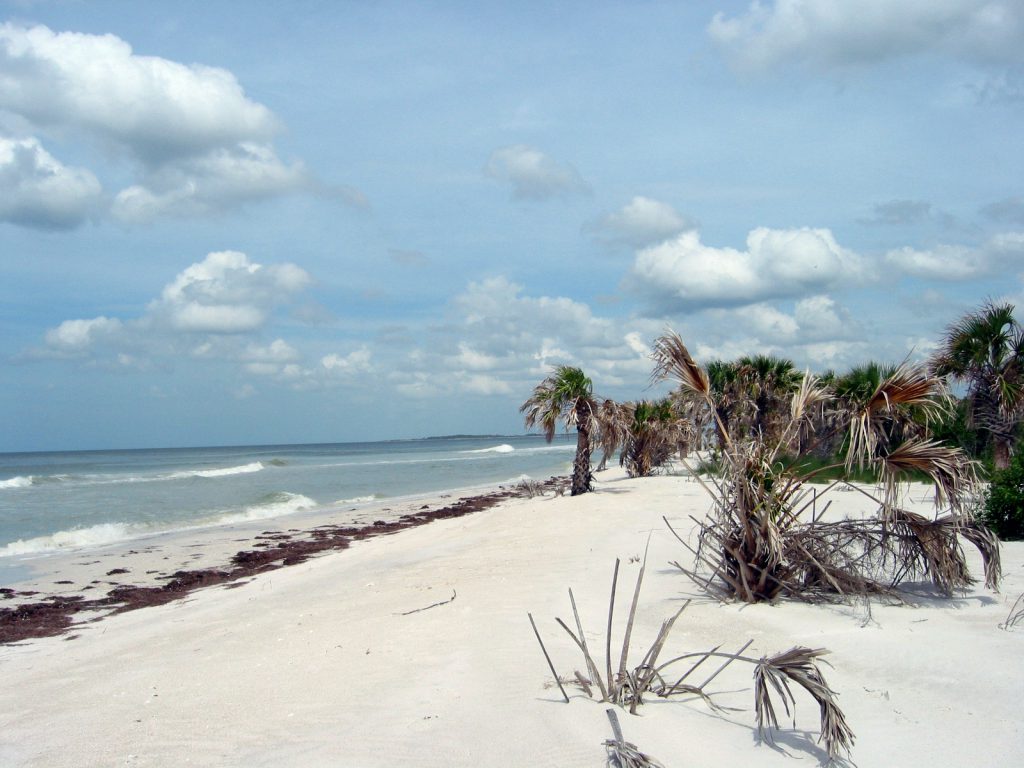 Located near Clearwater Beach on Florida's west coast, Caladesi Island State Park is one of the state's few "completely natural" islands. Only accessible by personal boat or the state run ferry, this white sand beach island houses a set of 3-mile hiking and paddling trails perfect for wildlife viewing. Relatively untouched, this island has only a snack bar, picnic area and gift shop near the marina with everything else naturally occurring. Fishing is authorized from a boat or surf.
Clewiston
Known as "America's Sweetest Town" due to the long history of sugarcane cultivation, Clewiston is a great place to visit, especially in April for the Sugar Festival. Not only are there a variety of treats to stimulate your sweet tooth, the festival features music, art, crafts and examples of sugarcane grinding. For those looking to visit between the start of the current and end of the previous festival, Clewiston has plenty of activities to enjoy no matter the time of year. In Clewiston you can do everything from airboat swamp tours, visiting the Ah-Tah-Thi-Ki Museum, hang gliding at the Florida Ridge Airsports park, visiting the Big Cypress Reservation and much more.
Bob's River Place

Located on the Suwannee River near the "BBQ holiday" favorite (4th of July, Labor Day, etc.) Ginnie Springs, Bob's River Place is the result of a grandfather's love for his grandchildren. Built by Bob Hawkins for his family to enjoy when they visited, the talk of fun to be had there soon spread and eventually lead to Bob getting certified by the state to operate as a water park. Still privately owned by Bob, the park is opened to the public on weekends each year beginning in spring for a minimal fee of $35 per car of 4-6 people and $25 per car with 3 or less people. The park features a collection of rope swings, water slides, diving decks and even a water hammock that you need to see to understand. For an all-around fun time at a waterpark without the commercial feel, Bob's River Place is the place to be.
Bahia Honda State Park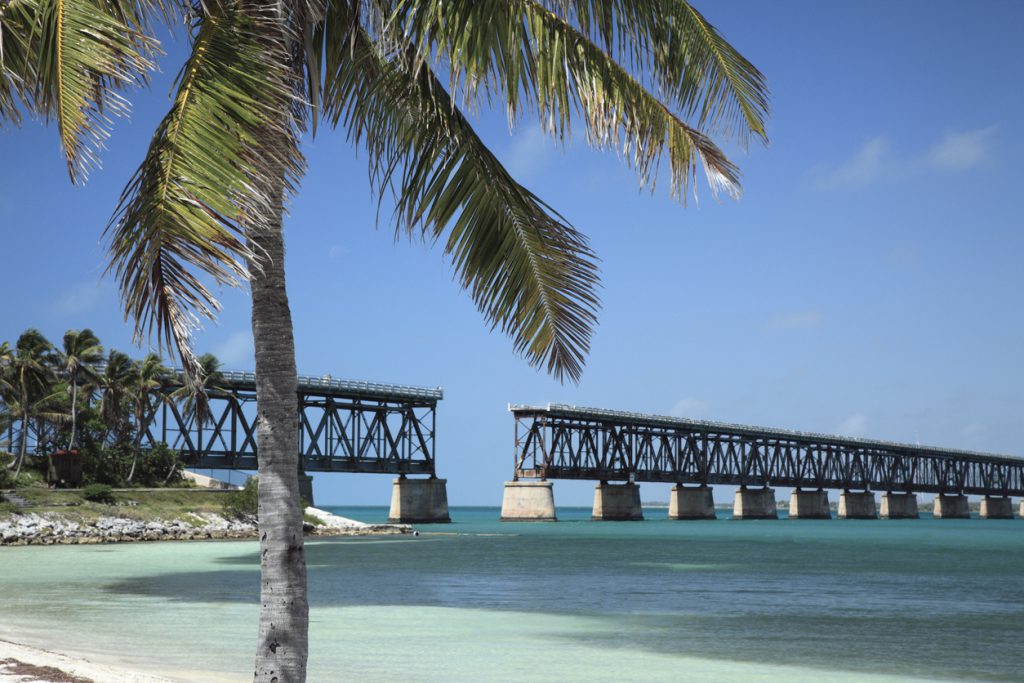 Around 40 miles away from Key West near Big Pine Key, Bahia Honda State Park has the feel you would expect from a tropical island. Home to two beaches (one overlooking a lagoon and the other the open ocean), visitors can take part in trail biking, snorkeling, kayaking, tarpon fishing and camping. For an admission fee of $8 per car of up to 8 people, you can enjoy all of the breath taking views that Bahia Honda State Park has to offer.