California is home to some of America's most famous destinations – the original Disneyland, Hollywood, San Francisco, glorious beaches and breath-taking mountains, but from the north to the Mexican border, it's also home to a string of hidden gems and little-known travel destinations worth a visit.
Winchester Mystery House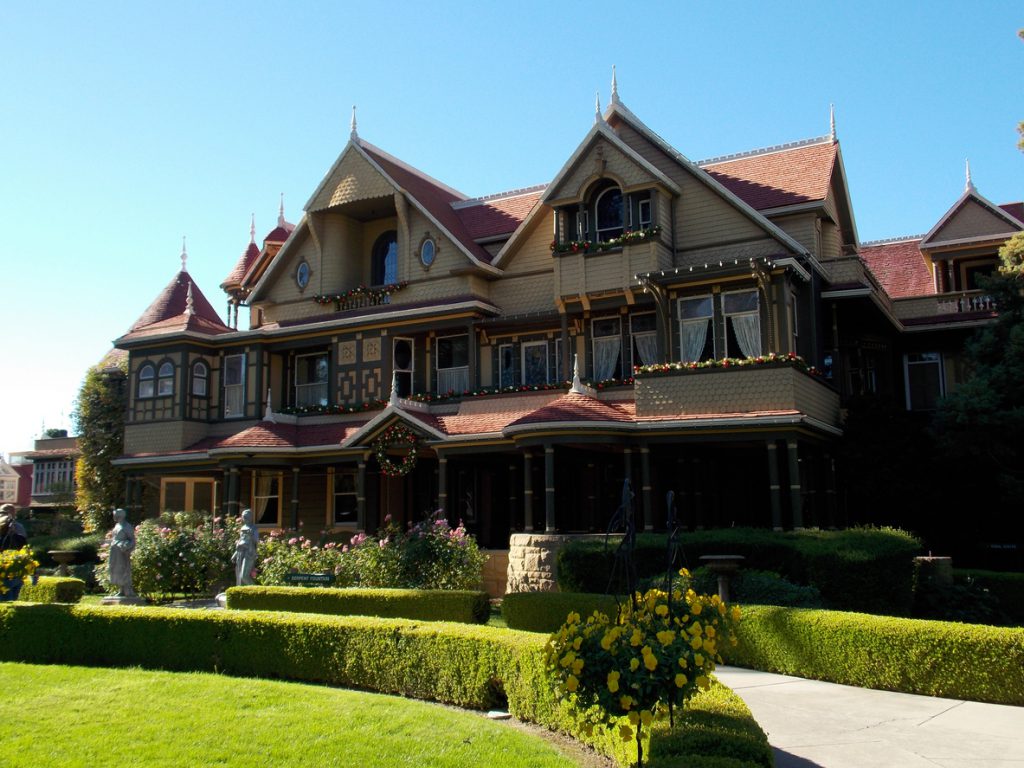 One of California's lesser-known tourist haunts is about to burst into the big time, San Jose's Winchester Mystery House. The weird and creepy, sprawling Victorian mansion was home to Sarah Winchester, widow of William Winchester manufacturer of the Winchester shotgun.  The tiny heiress built big – and continually – to appease the spirits of all those killed by the firearms manufactured by Winchester, according to legend. Sarah ordered workmen to toil around the clock adding on to her modest farm house – cobbling together 160 rooms with staircases to nowhere, windows in floors, doors that open to walls, secret rooms and passages, as well as a séance room where she explored her attraction to spiritualism.
Sarah's story is about to go big time as actress Helen Mirren explores the legend of the diminutive and reclusive heiress who died in 1922 in the newly released movie, "Winchester."
Visitors can tour the home, gardens and even enjoy lunch and a new shooting gallery that may just raise Sarah Winchester from the grave.
Solvang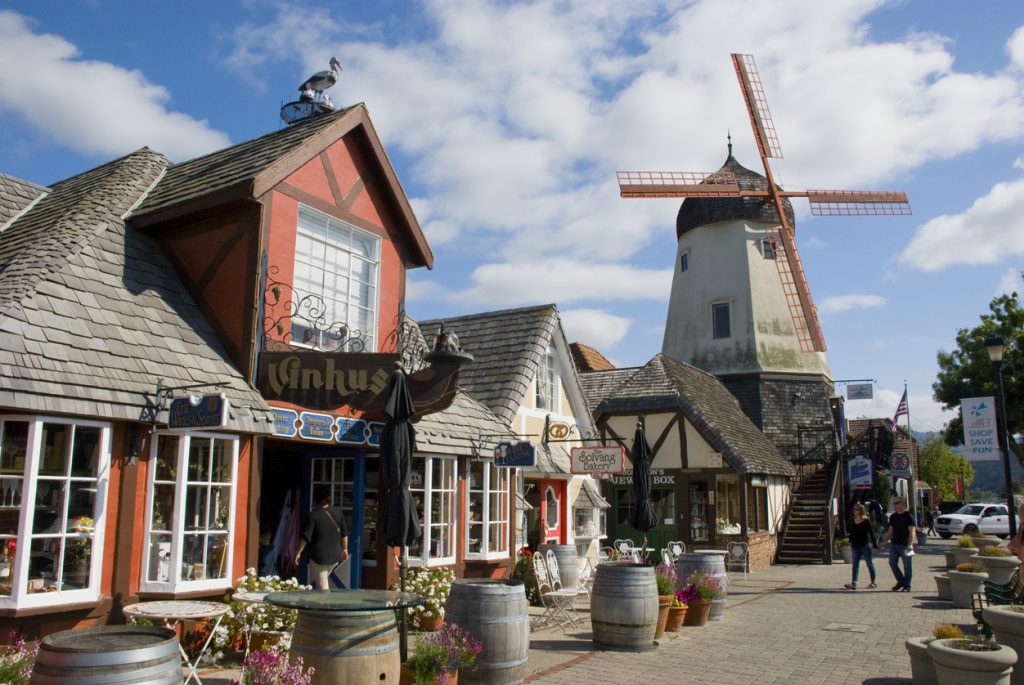 Explore old-world Danish architecture in the most unlikely of places – the Santa Ynez Valley of Central California. Once a kitschy staple of bus tours, Solvang, founded by Danish immigrants in 1911, has had a wine-country makeover making it a perfect stop off the beaten path for sampling Danish cuisine and California wine.
Explore old-world Danish architecture including thatched roofs and traditional windmills that were constructed by hardy Danes who traveled to California from Iowa and built the town to preserve Danish heritage.  After a morning stroll, refuel with a snack of freshly baked Danish pastries.
Fill the afternoon with boutique shopping and wine tasting.  More than 20 wineries from Santa Barbara's wine country have tasting rooms in the town.
Stay a few extra days in the Santa Ynez Valley and tour Santa Barbara wine country, enjoy golfing, hiking, and horseback riding.
San Louis Obispo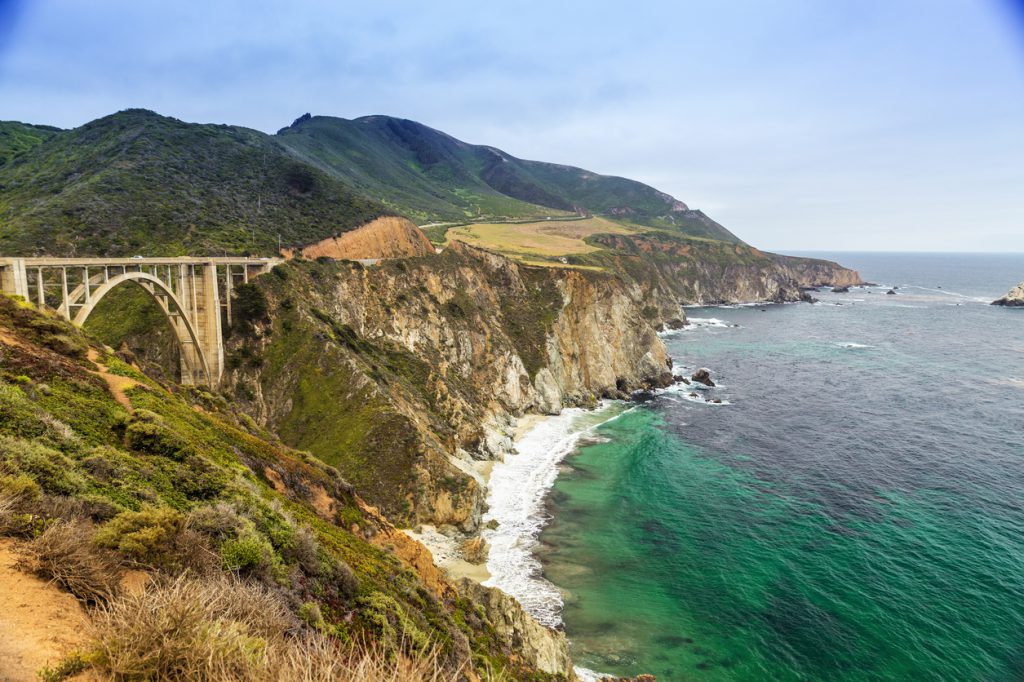 Skip the crowds at William Randolph Hearst's Famous Hearst's Castle in San Simeon, but do visit San Louis Obispo to experience quieter beaches, a taste of the famous California mission trail, perfect Mediterranean climate and laid-back California lifestyle. SLO, as it's known to locals is a perfect destination to get away from throngs of tourists.
Midway between Los Angeles and San Francisco, San Louis Obispo boasts 101 miles of scenic Highway 1 where you'll find 10 uncrowded beaches, 12 state parks, three wine regions, and restaurants serving California's year-around farm-to-table cuisine.
The centerpiece of historic San Luis Obispo is Mission San Luis Obispo de Tolosa. The mission was founded in 1772 and is considered one of the most beautiful of California's missions and remains an active church.  The town itself celebrates California culture with shops, coffee houses, restaurants and galleries.
Outdoor enthusiasts will find great hiking and biking trails, including a trek up the 1257-foot Bishop's Peak. A favorite trail in the area, it rewards hikers with a panoramic view of the city, Los Osos, and Morro Bay.
Anza-Borrego Desert State Park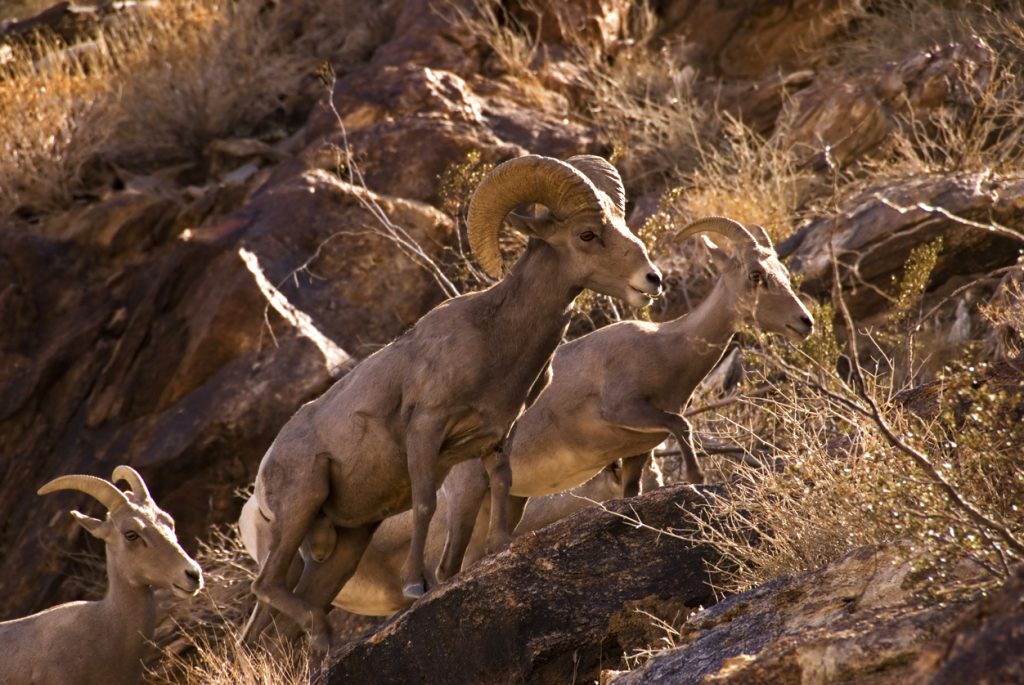 To really get away from crowds and to view stars of a different sort than usually associated with California, head to Anza-Borrego Desert State Park. At 600,000 acres, the park takes up the entire southeast corner of the state, and is home to unique desert geography, fauna and wildlife. This wild and remote corner of California can be explored by 4×4 or foot. Start your trip at the park's visitor center, built underground for cooling efficiency, to learn more about this fascinating park and to get tips on spotting wildflowers in bloom, bighorn sheep or unique geographic features like slot canyons, wind-whipped badland's ridges, or a palm canyon fed by underground springs.  At night, the adventure just begins as the park has just been designated an International Dark Sky Park; a designation that means the park offers a world-class environment for stargazers by keeping light pollution to a minimum.  Private stargazing tours are available in the area, as are guided dark sky talks by park rangers.
Visit the tiny town of Borrego Springs, population 3,429. It's the only California town that is surrounded by a state park.  It's also an official International Dark Sky Community—so backyard stargazing parties happen almost every night. The town is also famous for its ruby red grapefruit, art scene, local restaurants and lodgings.
Kelso Dunes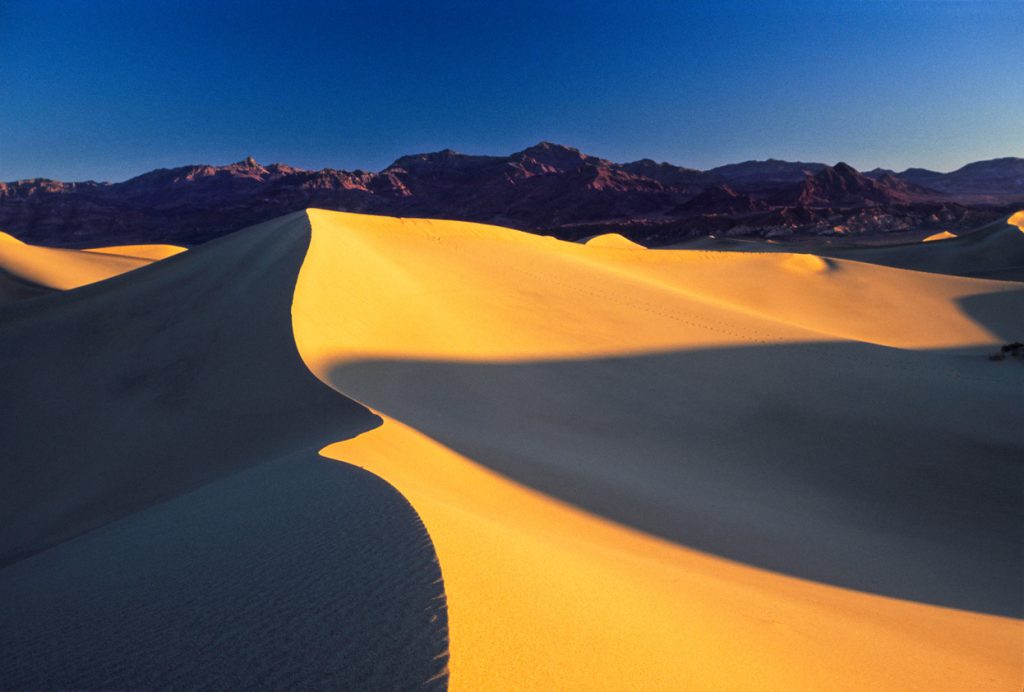 Kelso Dunes are a mere three hours from Los Angeles in the Mojave National Preserve, near Essex, California, but boast an eerie landscape that may make you think you've arrived on an alien planet. The Kelso Dunes, huge mounds of wind-sculpted sand, cover 45 square miles and rise 650 feet above the desert floor of the Mojave National Preserve.
Nature buffs will revel at the unique and exhausting experience of climbing the huge sand dunes. At sunset the dunes reward hikers with spectacular sunsets. By day families can pick out a challenge course and trudge upward through the sand to a view that stretches for 100 miles.  "Run" down the hill – in slow motion – your feet sticking in the sand at each step – or maybe dare to slide.
While you're in the area, explore the Mojave National Preserve, see California's famed Joshua trees, the varied desert landscape of canyons, mesas and valleys and, in the spring, a carpet of desert wildflowers.
Big Bear Lake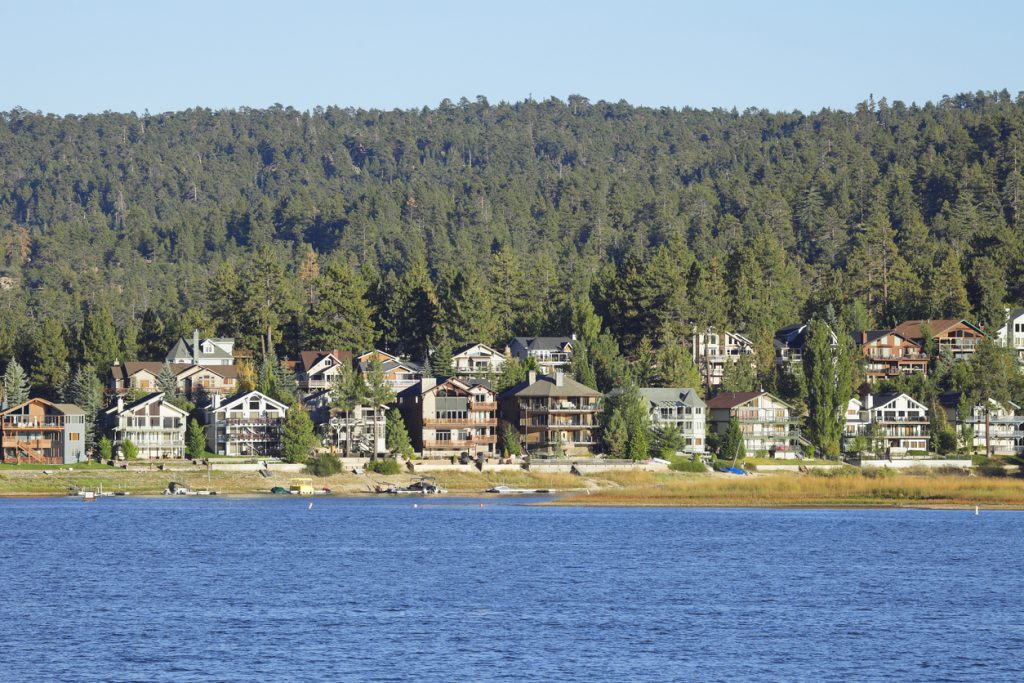 Part of California's allure is its unique topography and climate that makes it possible to surf by dawn and ski by dusk. Big Bear Lake, a small resort in the San Bernardino Mountains, a mere two hours east of Los Angeles, is a place to complete the California bi-sports-a-thon.  The four-season resort town may not get the attention of ski resorts in the rugged Sierra Nevada, but it boasts several charming, family-friendly ski resorts, trendy restaurants, and comfortable lodges. If skiing isn't your thing, winter fishing, snow tubing, and the alpine slide are all available. Of course, relaxing and enjoying the storybook setting of Big Bear Village, overlooking Big Bear Lake, is always an option.
When the snow melts it reveals new opportunities to enjoy California off the beaten path in Big Bear Lake.  Enjoy hiking, biking, swimming and boating, water skiing, the all-season Alpine slide, and local attractions including a nice museum, bowling alley in a barn, boutique shopping and coffee houses and restaurant hopping.
Eureka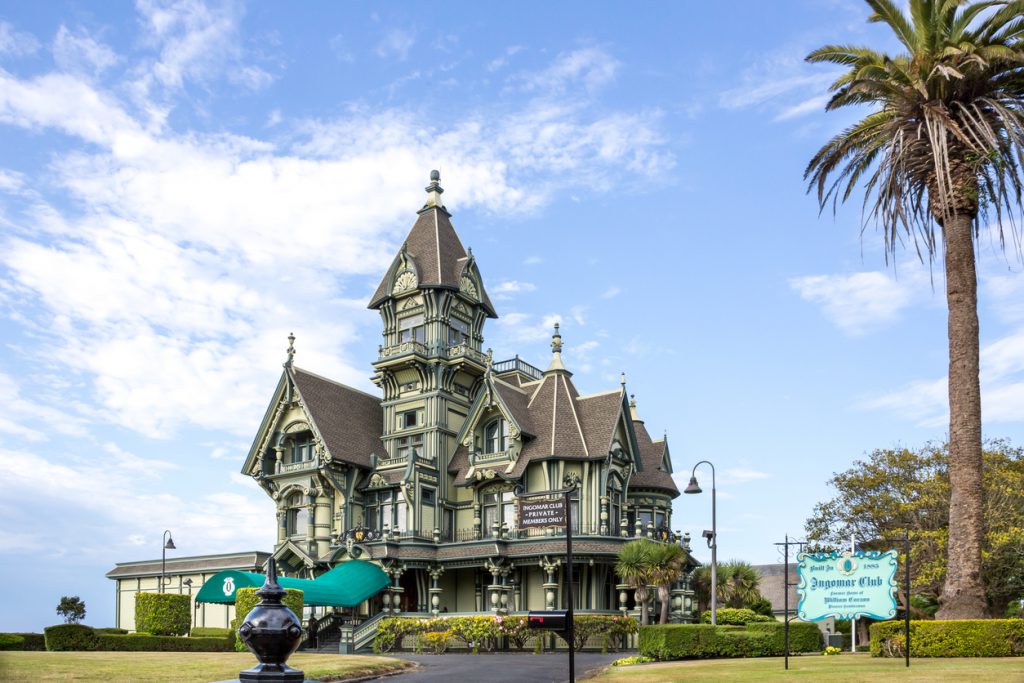 Distance keeps charming and historic Eureka off the beaten tourist path. Five hours north of San Francisco and seven hours south of Portland, Ore., Eureka is a lively coastal city that is equal parts fishing village, lumber town and eco-conscious college town. The entire town is a state historic landmark that features a Victorian-era Old Town district, working seaport, beautifully preserved 19th century homes, and a picturesque water-front esplanade.
Take a guided cruise of Humboldt Bay aboard a snug ferryboat, explore the shops and restaurants of Old Town, and check out local eateries to sample the region's famous oysters and sample local craft beers and wines. Galleries showcase works from the thriving arts community.
Make Eureka your base for exploring California's Redwood Coast.  Hike, bike – or even drive through –historic redwood forests, kayak wild rivers, or explore remote beaches, all within an hour of Eureka.
Whiskeytown National Recreation Area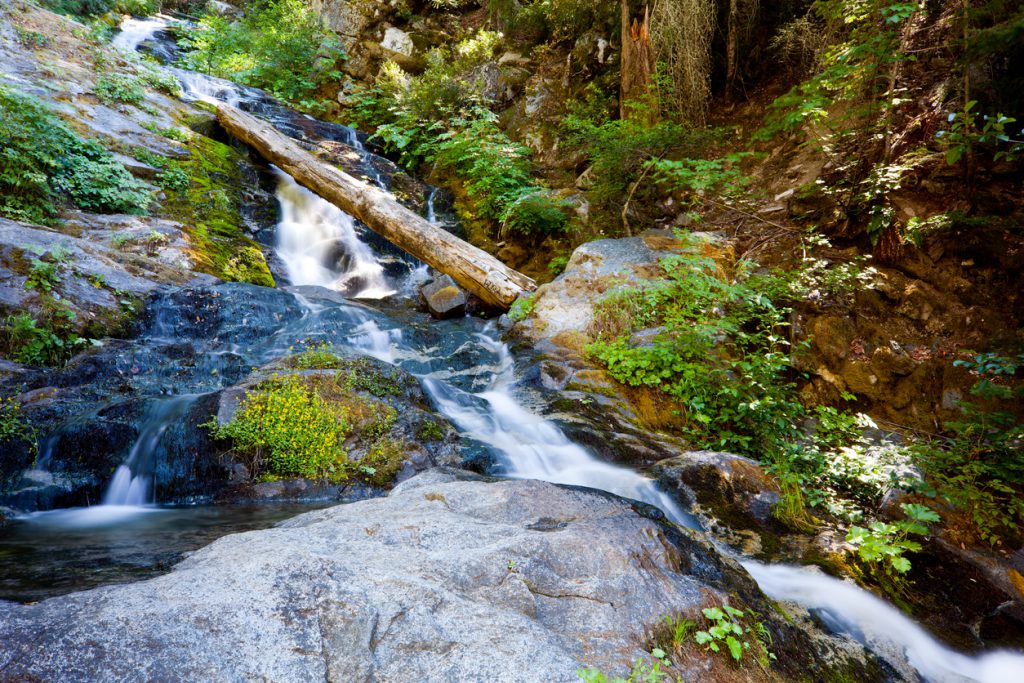 Perfect for nature lovers, hikers, historians and anglers, Whiskeytown National Recreation Area is little known outside the Golden Gate State.  It offers 39,000 acres of wilderness to explore including mountain peaks, four large waterfalls, and streams that drain into the breath-taking Whiskeytown Lake. The park is open for exploration year around, offering a great place to cool off on a hot summer day, or beautiful fog-shrouded mountains in the winter.
Lake activities include boating, sailing, water skiing, kayaking and fishing. Four beaches offer swimming – and a chance to cool off after a hiking on some of the park's 70 miles of trails.  Hike the easy, 1.1-mile Camden Water Ditch Trail and the Tower House Historic District, which dates to the Gold Rush days, to learn how the early settlers lived – and even try your hand at panning for gold.
Whiskeytown National Recreation Area is near Redding. It is a 3-hour drive southeast of Eureka or a 3-hour drive north from the San Francisco area.  There are vehicle and backcountry campgrounds available.
Join Us
As always, come back every day on the RVUSA blog for the RV Find of the Week on Monday, Travel Destination Tuesday, Featured RV Dealer on Wednesday, Throwback Thursday, and RV Tips and Tricks on Friday. Leave us a message below if you have any thoughts, memories or comments. We'd love to hear from you! If you'd like to receive our daily blog posts directly in your inbox, click here to join our free email list.