There is something magical about taking something old and changing it into something new and beautiful. An old school bus can seem to some like ugly reminders of past school days, but to others it can be a beautiful and inspiring piece that can transform into a unique motorhome. Bus conversions have been appearing everywhere lately. They are all over Instagram, YouTube, Pinterest and more. So many people are taking their lives into their own hands and creating some out of these world bus conversions while documenting the whole process to inspire you for your next build!
An undergraduate  student named Lacey Leonard undertook this stunning conversion of the 1988 Ford Econoline 350. This short bus is a sight to behold! It took about a year to complete but is now a fully functional and fully livable tiny house on wheels!
If you have a love for retro, then this is the bus conversion for you! The interior is warm and inviting, perfect for living off the grid in comfort and style!
Boho Chic is the in style right now, and this bus conversion is right on trend! You can see more of this beautiful bus on owner Heidi's Instagram page.
When Lexi set her mind to convert her 1989 Vintage School Bus, she knew she had what it took! She learned everything she needed to know from her mom, who has also completed a bus conversion! Creativity runs deep in this family for sure! You can see more of this beauty over on Instagram.
One vintage school bus + one fun couple + one adorable pupper = one of the most beautiful vintage bus conversions you've seen!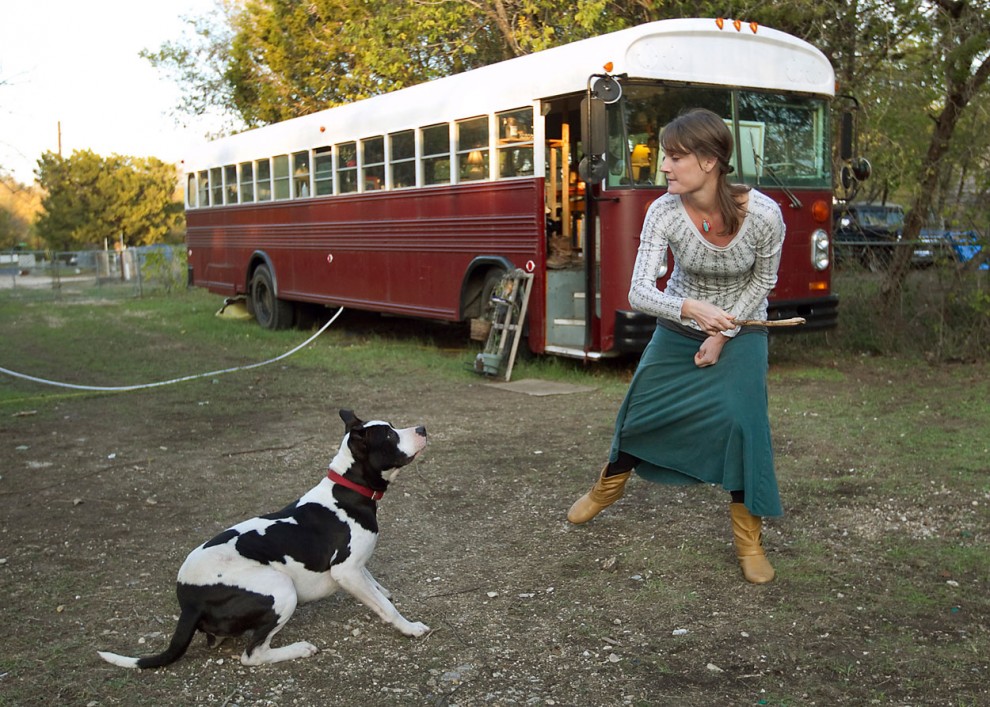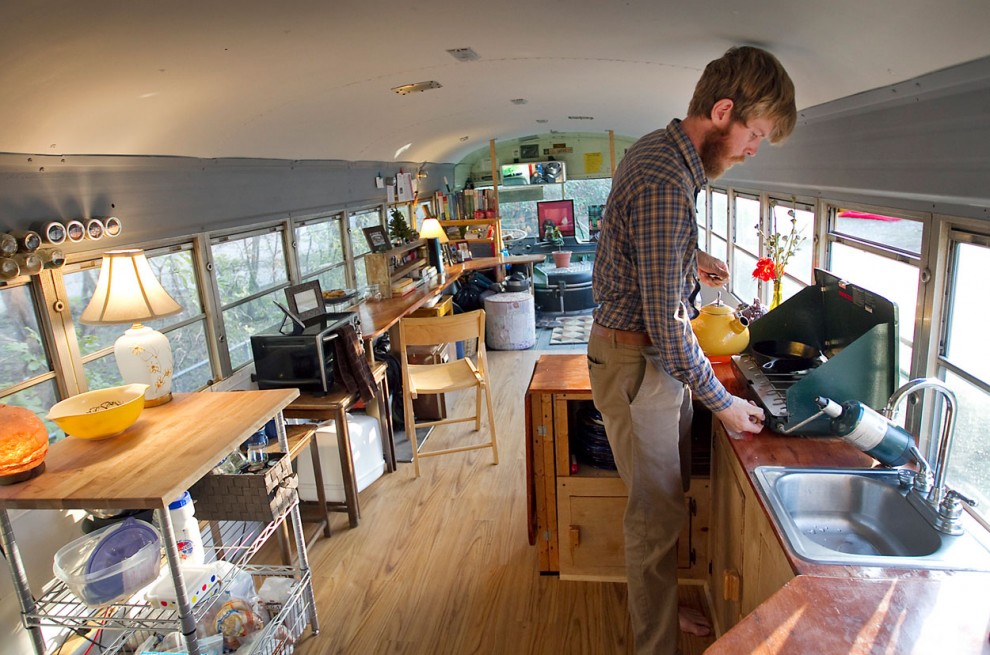 With a plan to travel from Alaska to South America, this couple transformed a 1996 Thomas International School Bus into a stunning home on wheels!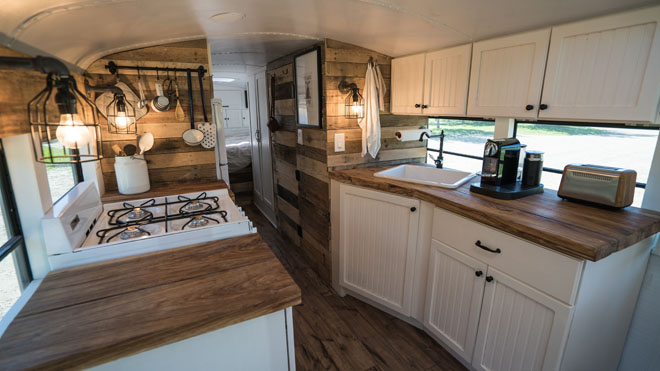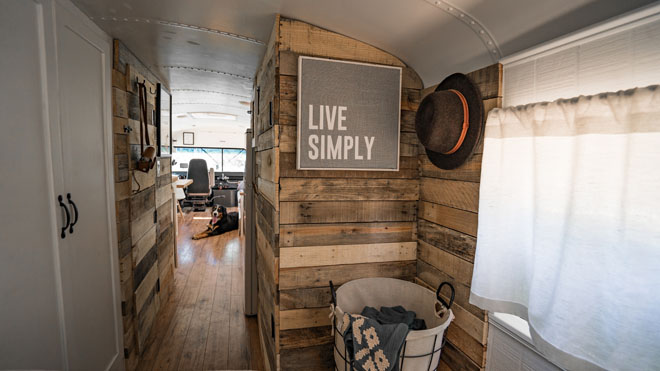 Meet Bertha! The modern bus converted into a stunning home for this adventurous family of 5!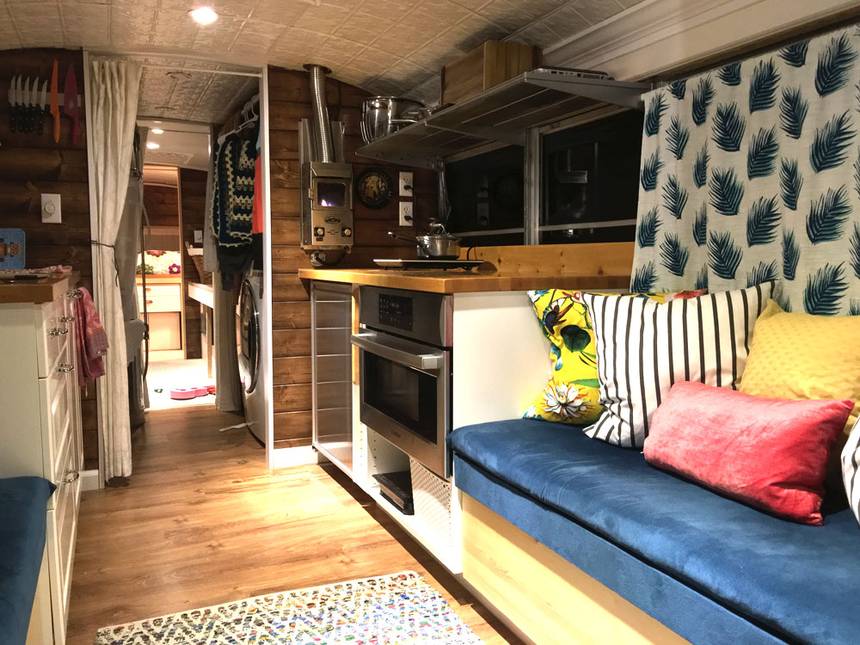 These beauties are just the tip of the iceberg when it comes to bus conversions. There is so much creativity out there and so many unique conversions that it is impossible to list them all!
If you are a fan of conversions, tiny living and the RV lifestyle, leave us a comment down below and tell us what your favorite bus conversion is!
If you have your own bus conversion, van conversion, or maybe you are just an RV enthusiast… Tag us on Instagram for a change to be featured, OR check out our RV Forum and share your photos, experiences, and love for the RV world with our ever growing community there!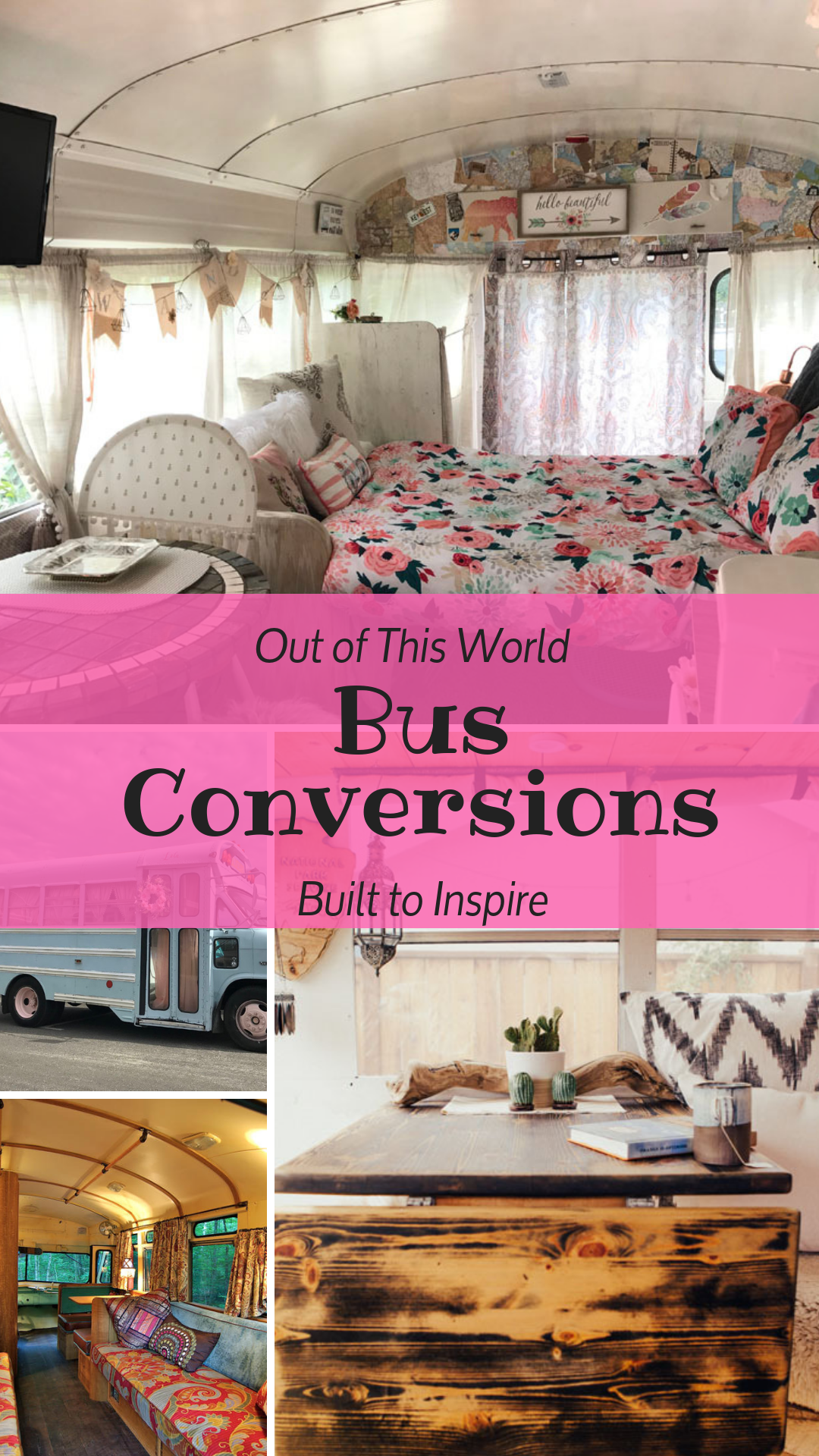 Don't forget to stay up to date with all of our exciting RV and camping content on Facebook, Twitter and Instagram!