Welcome back, RVers. If you've ever thought that RV or motorhomes are just for getting from one place to another, you're certainly not alone, but you're most definitely wrong! Nowadays, some RVs are just as fancy and luxurious as stationary homes and may even surpass a few as far as extravagant living! We love to take a look at what all these amazing RVs have to offer, so we decided to make a list of our favorites. Let us know what you think! 
Luxury sure does come with a price when you're looking at this RV! The Newmar Kind Aire 4553 base model starts at $1 million. But, every little detail has been looked at. A small tablet beside the driver's seat gives the driver total control over everything in the RV. It also comes with a lane-changing warning system and collision mitigation technology. As far as the entertainment system, the King Aire comes with Sony 4k HD TVs, a Blue Ray player, a soundbar and a Wifi single booster so you can stream all your favorite movies. What doesn't this RV come standard with?!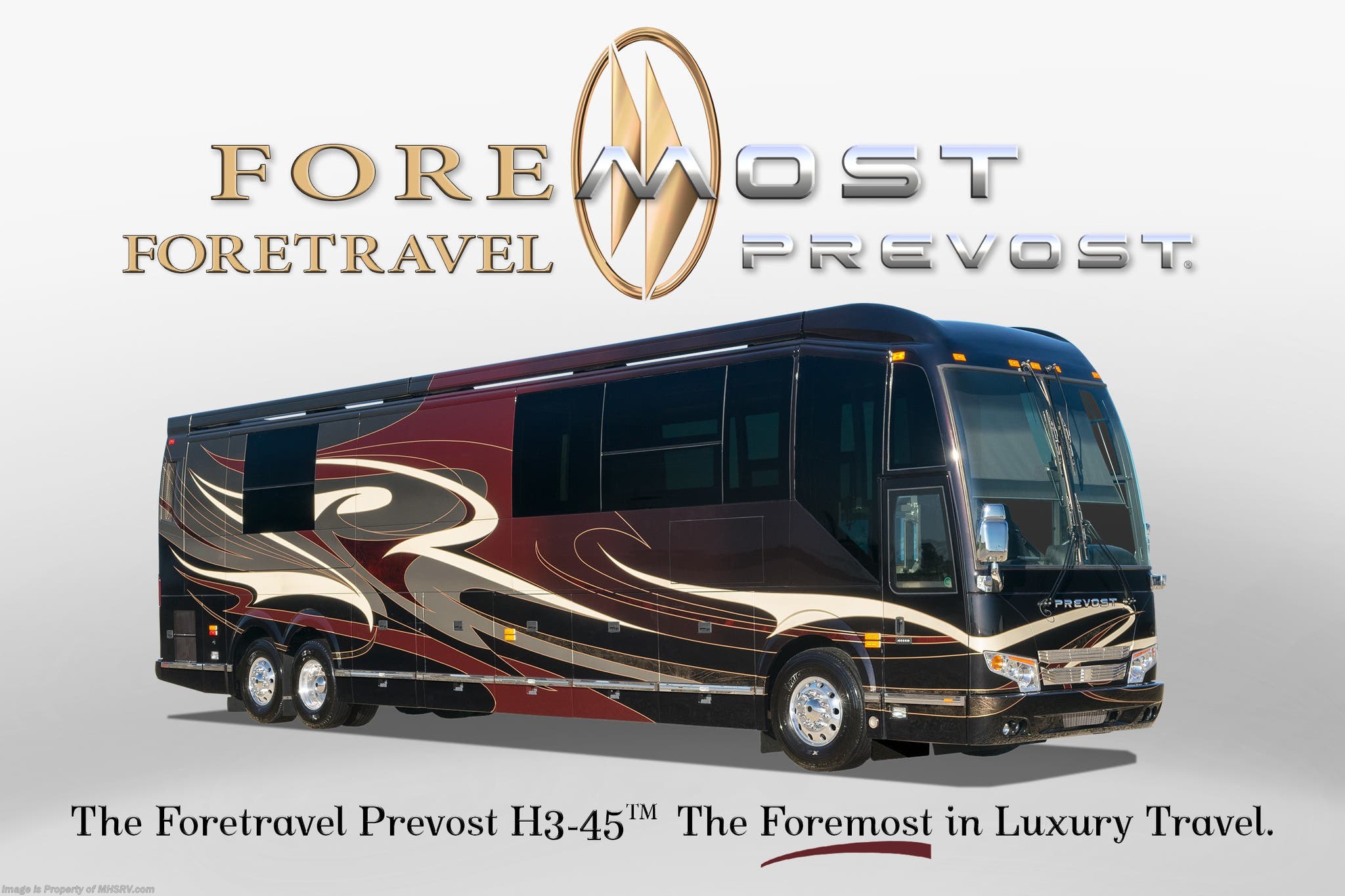 Coming in at a cool $1.6 million, the Prevost H3-45 VIP has a ton of floor space and massive slide-out, all-around windows to let in as much natural light as possible. Every detail is meticulously executed with each owner in mind. This model comes in several different floorpans too, so you have a few options when it comes down to buying the beauty. What sets this RV apart from most is that it simply looks classy inside and out. Which isn't to say that the others on this list don't look classy, but the H3-45 takes the cake for modern and timeless style. Along with a modern look, Prevost also had space in mind when creating this RV. The VIP reaches twelve feet tall and has plenty of cargo and storage space. Whether you spend a lot of time on the road or just a weekend here and there, you won't be disappointed with the Prevost H3-45!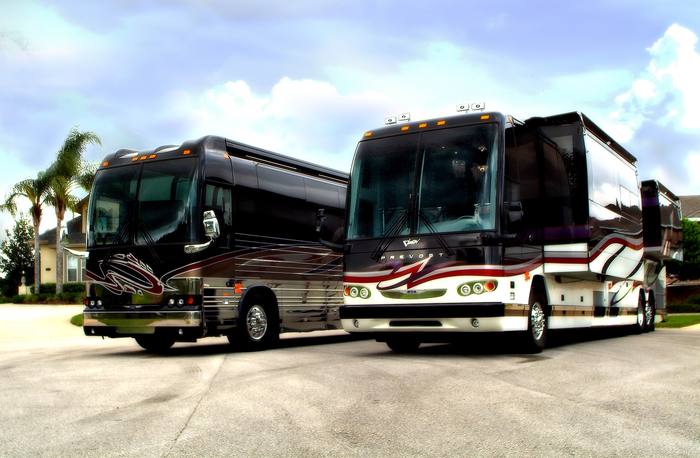 Around the same price as the Furrion, this Featherlite Vantar Platinum Plus is an over-the-top option for those who want to go all out. This model might be the winner for the most luxurious interior because of the Featherlite proprietary super slides and flush-floor slides that are wider and deeper, which gives engineers a bit of wiggle room to have different floorplans. The luxury doesn't end there. Other fancy touches like the Lafer recliners and adjustable king size beds and so much more add another level of extravagance you won't find anywhere else. It also includes a full size stackable washer and dryer and a dinette that can turn into a coffee table for more use. She can be yours for just $2.3 million.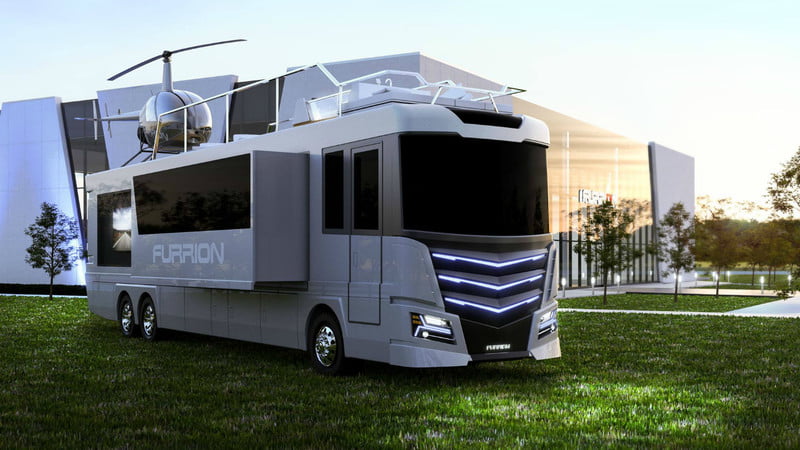 Okay this RV has a fireplace, guys. A fireplace. Not only that, but the Furrion Elysium comes with a smart toilet and smart shower, three 75-inch 4k TVs and a rooftop hot tub. Talk about luxury! Some people pay for luxury, though, and this model is no exception. Expect to pay around $2.5 million for this baby. This coach has everything any penthouse has, including a lounge area, those massive TVs, a master bedroom, a fully equipped kitchen, and an upstairs. Why does an RV need an upstairs? Well, to reach that rooftop hot tub and the HELICOPTER that it comes with. And we thought it couldn't get any snazzier than the Prevost! 
Setting all sci-fi TV shows aside, this one of the most futuristic RVs you've probably ever seen. Coming in at around $3 million, the Marchi Mobile eleMMent Palazzo is truly one of a kind. Its living area was designed to make the most comfort for owners and their guests. One of the coolest features is the 4-meter couch that reaches out to a bar, wine cabinet and an ice maker. The bathroom also has a spa area with a 1.5 square meter glazed rainfall shower. You'll never want to leave this RV!
Don't forget to stay up to date with all of our exciting RV and camping content on Facebook, Twitter and Instagram!