Diving into purchasing an RV can be an overwhelming task. If you're looking for a used RV, the pressure to get it right with your big purchase can be even greater. There's a lot to consider when you're buying a used RV, but that doesn't mean you shouldn't do it. We've made a helpful list of the top 7 things to know about buying a used RV. Our list includes some tips for your purchase process, some drawbacks to be aware of, and finally, some positives of buying used.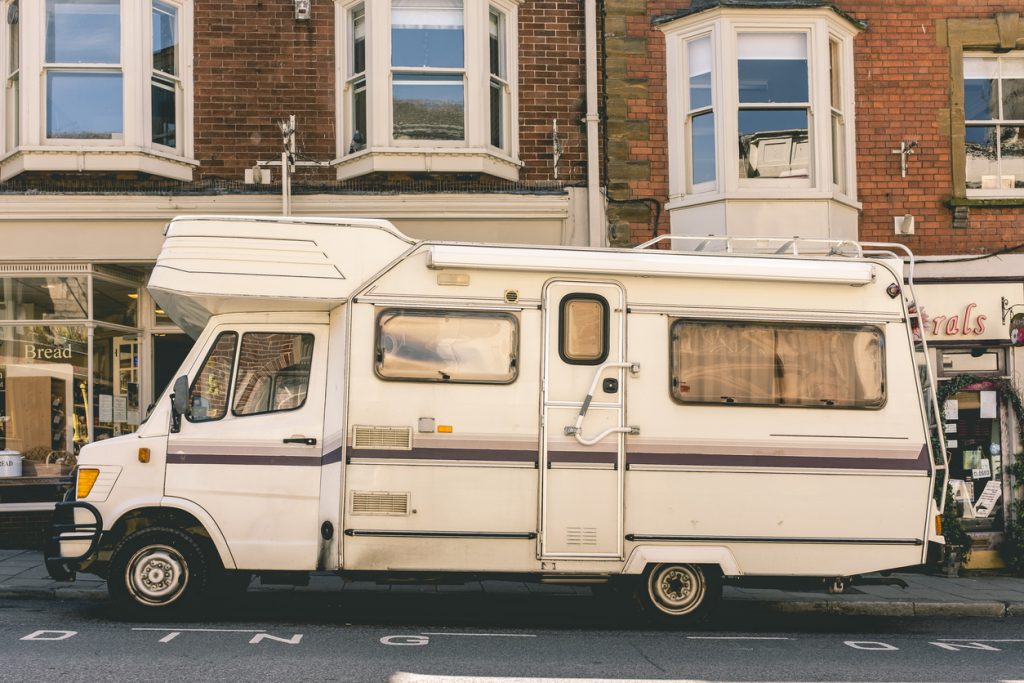 Be prepared for buying a used RV
Buying a used RV can be a rewarding and money-saving decision. It just requires a little extra preparation! There are a few things you should know to look for, but there are also some unmistakeable positives about opting for used over new. We'll break down all of it.
Never buy a used RV without seeing it in person
This is the most important tip we can give you. Would you buy a house without ever seeing it? Probably not. You want to be able to examine every inch of your new vehicle before making your investment. Our used RV inspection checklist should help! If the seller is rushing you to purchase without a thorough examination or test drive, this is a red flag. Take all the time you need to look for flaws. Some might be deal breakers, others you will need to think about how much they will cost to upgrade or repair in the future and weigh whether you're getting a fair price for the vehicle.
One of the most important things to look for is mold. Not only can mold exposure make those inside the RV sick, but it can also indicate a problem like a leak. Look for obvious water damage in floors and ceilings, but also check smaller spaces like cabinets and closets for mold or warm, moist environments. Then, check the outside of the RV for corrosion and rust. Open up all the exterior panels and even go up on the roof to check all of the seals. There's no such thing as being too thorough with your examination.
Check the RV's history
Once you've narrowed down your choices, it's smart to check up on the RV's history. For a fee, you can use a website like rvchecks.com or carfax.com to pull up the vehicles history, including whether it has been stolen, damaged or rebuilt. You'll need the rig's 17-digit VIN number to make the search.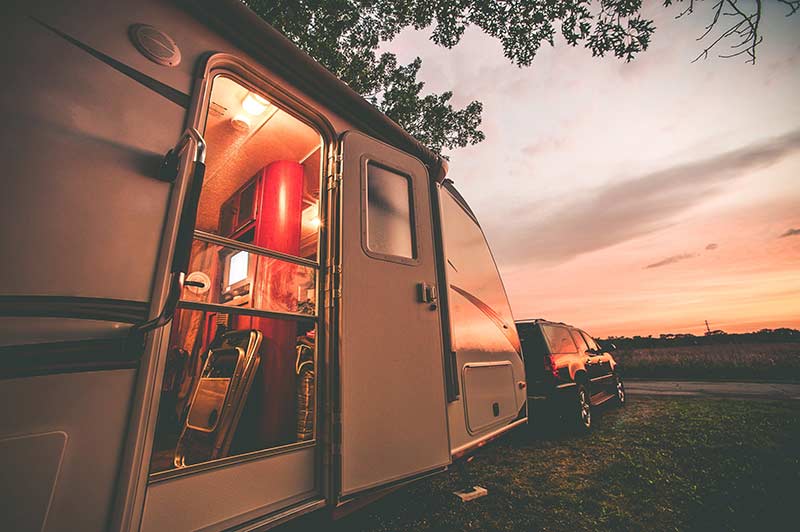 Be aware of the mileage
You would think stumbling on a low mileage used RV would be a stellar find, but in some situations, that isn't the case. Sometimes, low mileage on an RV that's several years old can mean it is difficult to drive or has frequent issues that prevented its last owner from taking it out. Ask questions about why its miles are so low. Even if the previous owner just didn't use the rig as much as they expected, it could still mean the RV has remained parked for long periods of time and will require expensive service. RVs need to run to stay in good shape, and long stretches of dormant time can damage them. The industry average for average miles on an RV per year is around 5,000 miles, so consider that number along with the age of the vehicle when you are buying.
Repairs can get pricey
It shouldn't deter you from buying used, but repair costs are something to take into consideration. While the same can be said of pricey parts for new RVs, the difference is that you're much more likely to encounter problems with a used vehicle that has seen some wear and tear. It's just something you should expect about buying a used RV. In addition, the manufacturers warranty is expired in most cases with used RV sales, so the cost of the repairs is on you. You never know when these repairs can pop up, and sometimes it can be because the previous owner didn't take good care of the vehicle or didn't make you aware of some of its issues. Unfortunately, you're still out the money for the repairs no matter whose fault it is.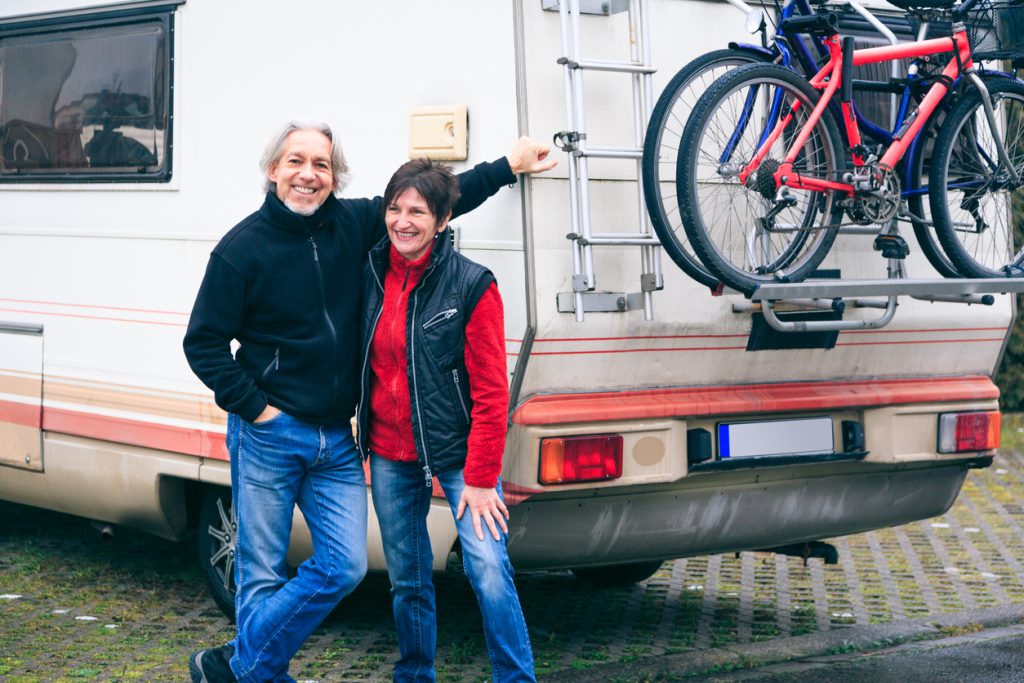 Savings on purchase price, insurance and registration
Now, onto the positives of buying a used RV. For starters, you're obviously avoiding the hit on value that the vehicle will take in its first few years of life. Buying used allows you to take over the vehicle after it has taken its biggest drop in depreciation and its value has leveled off. In addition, you're also going to spend less on insurance if you buy used. Call around to find rates for the year and model of vehicle you're looking at purchasing. As a bonus, you might find that registration fees for your vehicle are cheaper in your state as well if they calculate fees based on vehicle value or age.
The customization options are endless
Another one of our favorite aspects of buying a used RV is the ability to customize it perfectly for your travel needs. Unlike new RVs that you won't want to tear apart and put back together. Used RVs are a playground for the creative. If you've been on Instagram lately, you've seen plenty of examples of rigs that RVers have turned into personal sanctuaries. By rebuilding, redecorating, and sometimes even restoring to their retro roots. If you're particularly handy, this is a huge draw of buying used. Your Pinterest-worthy dream home on wheels awaits.
Understand it won't be perfect
Part of the compromise of buying a used RV is knowing that there will be things about your new rig that aren't absolutely perfect. No matter how thoroughly you inspected it, unexpected things can still pop up. Rarely is an RV ever maintained perfectly and kept in mint-condition, and that's okay. Accept the fact that there will be some imperfections you can live with, and the vetting process is about not getting stuck with a bad investment. Even imperfect RVs can make the best travel partners.
7 Things to Know about Buying a Used RV
If you're equipped with this knowledge and are prepared to be thorough as you work through the process of purchasing a used RV, you should be just fine. Start your search on RVUSA.com today. Happy RV hunting!