Depending on what part of the country you live in or plan to visit this winter, the frigid temperatures you encounter might be just as daunting.
Benefits of a Tankless Water Heater for Your RV
Cold, Short Days Call for Warm, Long Showers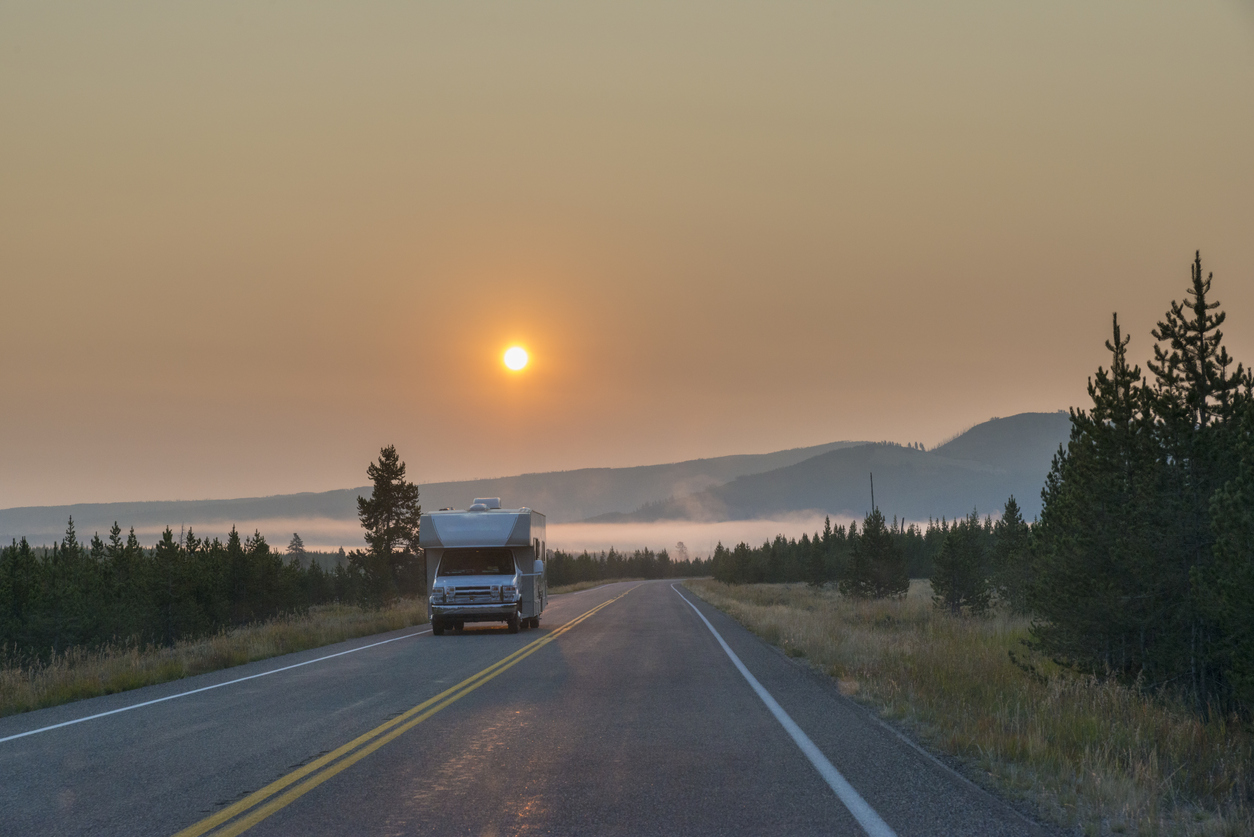 After a cold day exploring, there may be nothing more rewarding than coming in to a nice, warm shower — and nothing quite as unfortunate as running out of hot water in the middle of your shower.
This is where a tankless water heater can come in handy. With its distinct tankless design, this water heater converts cold or room-temperature water into hot, shower-ready water as it flows into the RV.
When You Have Multiple People, Hot Water Goes Fast
This is never more beneficial than when you have multiple people staying in one RV. After one shower, the whole tank might be empty. With a tankless water heater, there is no more waiting for the water tank to refill before the rest of your crew can shower.
Some models can even keep up with two showers running simultaneously. While this might not be applicable for winter, this might be helpful if you have an inside and outside shower during the warmer months.
Tankless Water Heaters Save Space and Weigh Less
Another benefit of a tankless water heater is its space-saving design. Without having to lug around a large tank in your RV, you will have more storage space.
It will also contribute significantly less to your RV's weight since there is no heavy, water-filled tank onboard your RV.
Tankless Water Heaters Save Energy and Money
Because tankless water heaters only use energy when water is being used, you don't pay the added expense of constantly heating water. The standby loss of a standard tank water heater can be up to 15-20 percent of your electric bill.
A non-efficient use of technology doesn't only hurt your wallet, but it also has negative impacts on the environment. Tankless water heaters are 99 percent electricity efficient, because they only heat the water that you're going to use.
While a tankless water heater may be more of an investment initially, the electric-bill savings within the average 20-year lifetime of a tankless water heater will easily pay for the cost of the system if you are paying the electric bill for an RV hookup.
If you often go off the grid, a tankless water heater can also benefit your lifestyle because it will use less of your generator/solar power or propane — depending on which type of tankless water heater you purchase. Below, we'll talk about the different types of tankless water heaters in more depth.
Before You Buy, You Need to Know the Types of Tankless Water Heater for Your RV
Outside of electric and gas tankless water heaters, there are also condensing and non-condensing tankless water heaters. Both of these require sophisticated venting systems which make it difficult for RV use. They also are not as energy efficient as their electric and gas counterparts.
Below we'll discuss the differences between gas and electric tankless water heaters.
Electric  Tankless Water Heater
Electric tankless water heaters are an environmentally-friendly and cost-effective option for RV owners. Because they are easily installed, and you can run them with a generator or solar panel, this is a perfect option for RVers on the go. These types of water heaters are 99 percent efficient and do not contribute to greenhouse emissions.
Gas Tankless Water Heater
Tankless gas water heaters run on propane or kerosene. These units typically include power vents to release gas exhaust, as venting is essential for proper operation. These units are less eco friendly as they release greenhouse gases, however, they are 85 percent efficient and can be less expensive to operate than their electric tankless water heater counterpart.
Gas Vs Electric Tankless Water Heaters
When deciding if you'd prefer a gas or electric tankless water heater, you really have to understand your RV lifestyle. If you plan to spend most of your time on the road parked at campgrounds with electric hookups, or if you have a large generator or solar panels for boondocking, an electric tankless water heater could be the best fit for you. It's superior energy efficiency is an added bonus for you and the environment.
However, if you plan to spend more time boondocking without an electric hookup or solar panels, and specifically if your trips usually span a large number of days where a generator may not be practical, a gas tankless water heater could be a better option for you. Just remember, you'll have to have room to store enough propane or kerosene on your rig to heat water for your entire trip. In the end, it all comes down to your RV lifestyle and your preferences.
Whichever type of tankless water heater you choose to invest in, there is no doubt that you'll gain peace of mind knowing that your hot water supply will never run out. On top of that, your investment can work to save the environment by being more energy-efficient.
Check out our forums for more information and guidance on tankless water heaters from our extensive RV community. And if you're considering investing in updates for your RV, be sure to check out our list of 7 Must-Have RV Upgrades.