Nothing is more delightful when taking a vacation than finding out you've chosen a city that is amazingly friendly. However, knowing which cities or towns exude that air of inclusiveness and friendliness can be a gamble. So in order to take the guesswork out of your next vacation for you, we've listed the friendliest cities to visit in the United States. Keep in mind they are in no particular order but all are constantly referred to as one of the best places to visit when it comes to their residents' welcoming attitude.
Albuquerque, New Mexico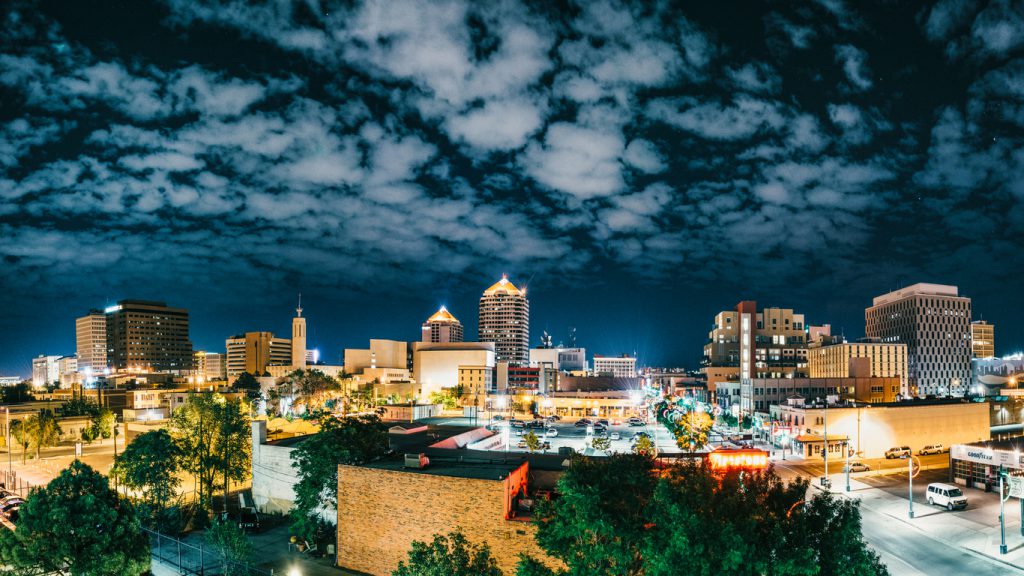 This city is located on the north central part of New Mexico and ranks as the 32nd largest city in the United States. However, residents of Albuquerque are not only known for their friendliness but also for their sense of humor. Add to all this the fact that it's a very quiet city, meaning there isn't a lot of city noise like you would find in New York City or Los Angeles, has great weather most of the year (over 260 days of beautiful sunshine), and the overall vibe is relaxing and you've got the makings of a really nice place to visit.
As for things to do, Albuquerque is known for its annual International Balloon Fiesta which happens every October. However, in addition to that extravaganza, it's also known for its art galleries; performing arts scene; Native American history and sites; the BioPark's zoo, gardens, and aquarium; and museums not to mention ample opportunities to shop. Albuquerque also has a great culinary scene, which will satisfy any foodie, and many local wineries and breweries as well.
If you like to be outside and active then this city has plenty for you as well. There is plenty hiking, mountain biking, skiing, kayaking, walking and much more. And with the beautiful weather here all these things can be enjoyed most of the year.
For more information about Albuquerque, New Mexico click here.
Charleston, South Carolina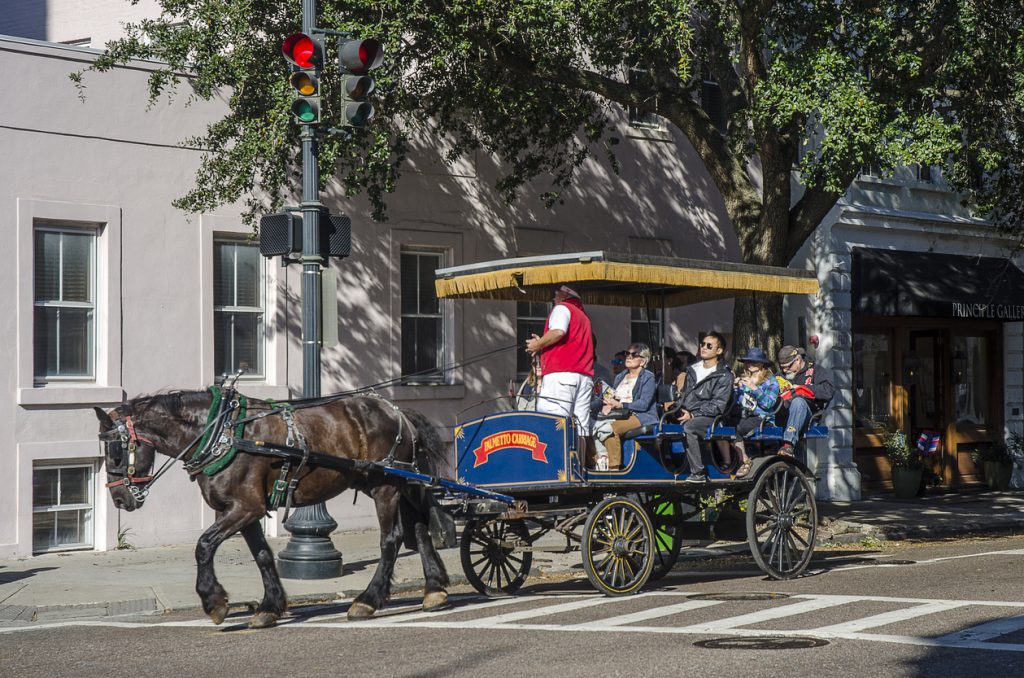 Owing to its southern hospitality, Charleston is continuously ranked as one of the most friendly cities to visit as well as some of the best-mannered people in the United States. The city is also frequently ranked as one of the prettiest cities in the nation due to its architecture.
As for things to do, Charleston has lots of history to explore as well as beaches, shopping, plenty of breweries and vineyards, boat and sightseeing tours, outdoors adventures like kayaking, hiking, biking, and walking, and so much more.
For more information about Charleston, South Caroline click here.
Minneapolis-St. Paul, Minnesota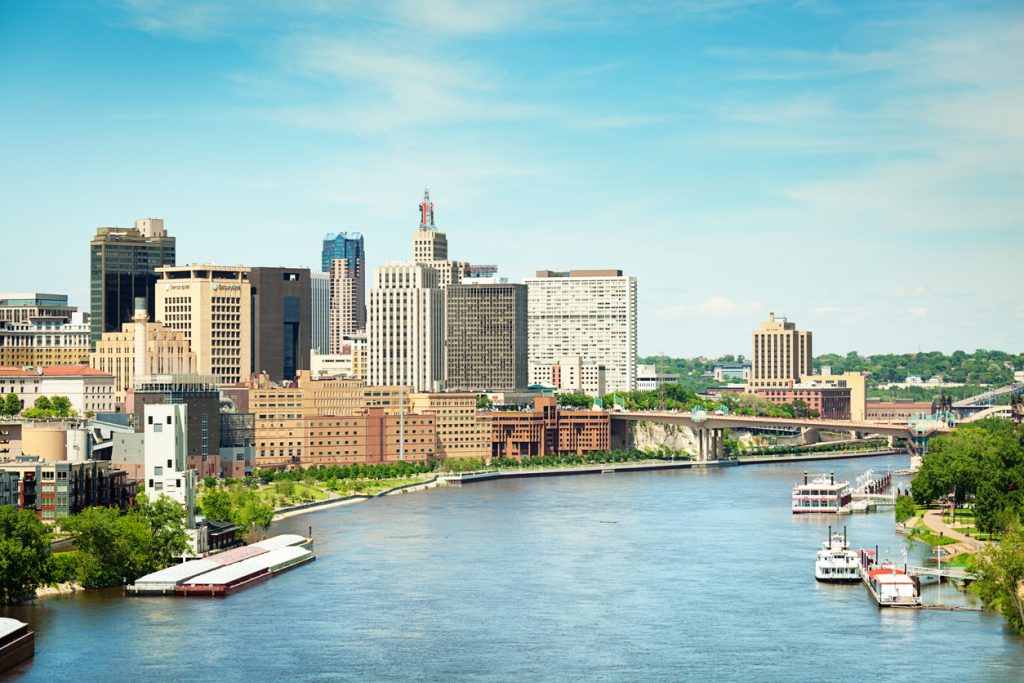 Known as the Twin Cities, the Minneapolis-St.Paul area has repeatedly been ranked as one of the friendliest cities in the United States. Residents are not only considered nice but they also rank high on being smart and fit too. Minnesota, in general, is also ranked as one of the safest and least-threatening places to visit as well, which elicits a great feeling of relaxation when visiting the area.
When it comes to things to do, the Twin Cities does not disappoint either. From shopping to dining out to sports events, Minneapolis-St. Paul has it all. The city boasts some sort of event every weekend to attend no matter the time of year as well as plenty of performing arts venues and museums. Not to mention the fact that the Twin Cities are chock full of parks, trails, and green space including 72 miles of public riverfront to enjoy when you want to get out and walk, bike, or hike.
For more information about Minneapolis/St.Paul, Minnesota click here.
Nashville, Tennessee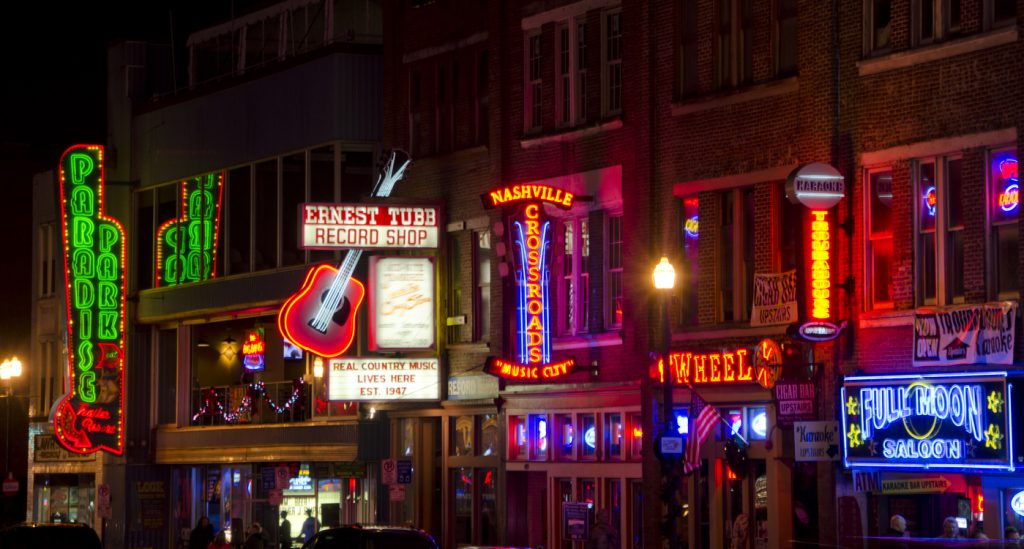 Nashville, Tennessee – also known as Music City, is always on top friendliest city lists. No doubt that southern hospitality comes into play again here but also the music that permeates every nook and cranny of this city more than likely contributes big time.  However, even if music isn't your thing Nashville has lots in store to keep you busy while visiting.
Of course, when looking for things to do here music is going to be at the forefront. No matter where you wonder you'll more than likely hear music seeping out of bars, event venues, and alleyways. That's because this city has a long history with music stretching back hundreds of years and it's still going strong. From local musicians to famous bands like Kings of Leon and Lady Antebellum who got their start in Nashville, there's a chance to catch every type of music and musician you can imagine.
In addition to all the music related events, there are plenty things to do from hiking, boating, fishing, picnicking, and walking in all the parks in the city to enjoying some of the many art galleries to visiting any of the various attractions and museums available. Plus, if it's food you're looking for Nashville's got that too. So no matter what you're looking for Nashville will make your stay fun as well as friendly.
For more information about Nashville, Tennessee click here.
New Orleans, Louisiana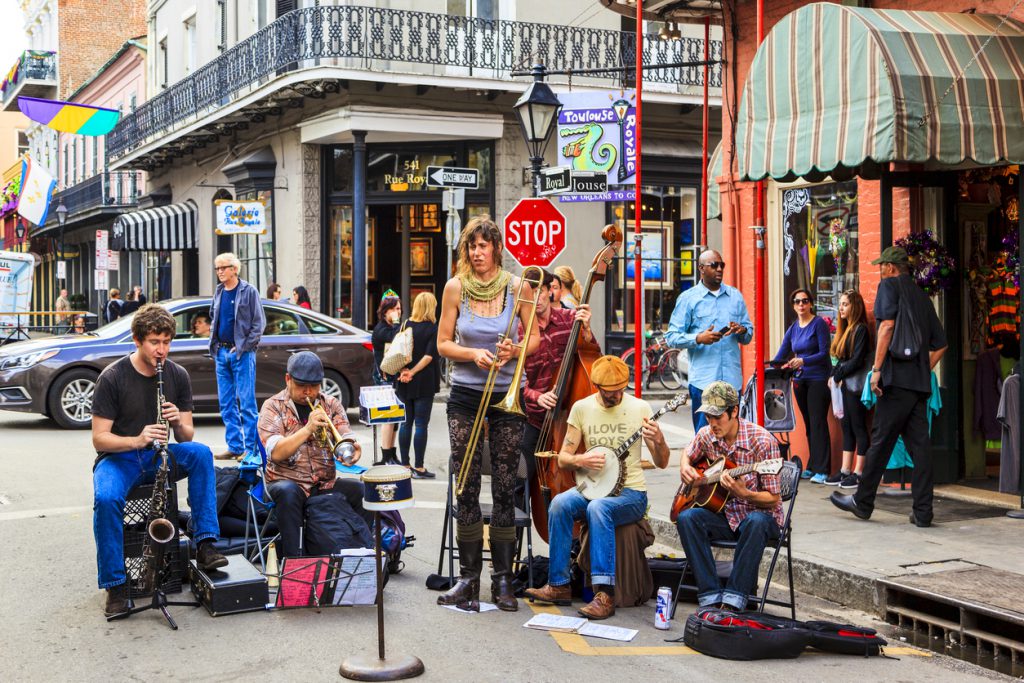 Recently in a poll taken by Travelzoo, New Orleans was ranked number 3 as friendliest destination for travelers to visit. They ranked behind Honolulu (#1) and New York (#2). The survey considered how people were greeted and gestures like helping with directions, dining and entertainment recommendations. However, a lot of the friendliness most likely has to do with NOLO's melting pot of culture, food, and music. The city is such a dynamic and diverse one that all people are accepted and included in the festivities.
There is also so much to do here for visitors and residents alike. Known for its nightlife, most nights will find you dancing in the streets and enjoying the music and events that flow out of the doorways. Foodies will also find plenty to satisfy their culinary desires especially if those include Gumbo, Po-Boys, Jambalaya, and Crawfish among other things.
But the Big Easy is not all about nightlife and food either. This city has everything from Jazz clubs to cultural arts like opera, ballet, and classical music to tours of the French Quarter to plenty of history to learn about. There's also sports, outdoors activities, and shopping galore.
For more information about New Orleans, Louisiana click here.
Cambridge, Massachusetts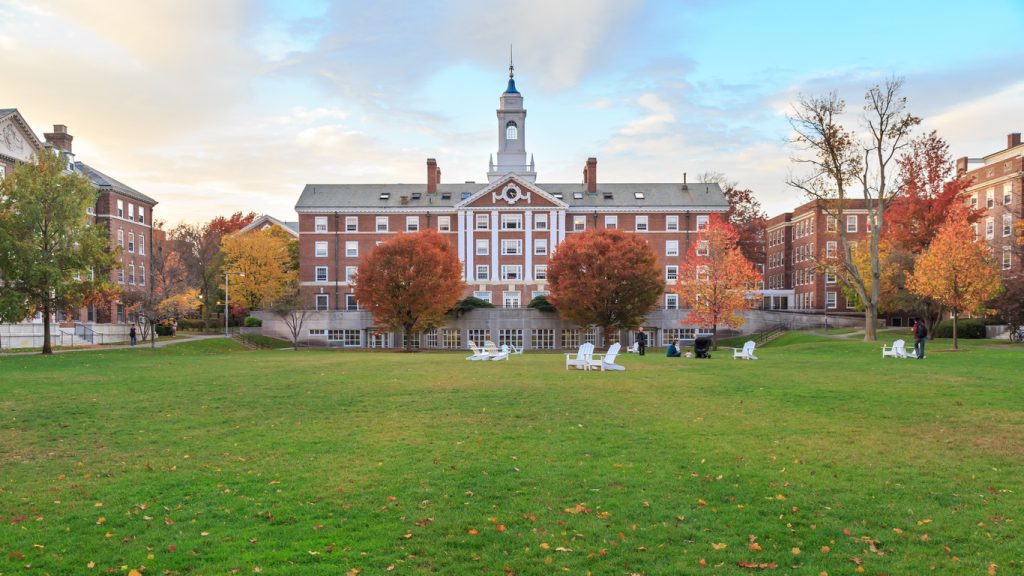 Whereas Boston sometimes gets a bad rap for not being very friendly, Cambridge – home to Harvard University – scores high on friendliness, acceptance of others, bike friendliness (#1 in the country as a matter of fact), and most student friendly city as well. Known for being the home to several of the most prestigious universities like Harvard and Massachusetts Institute of Technology (MIT) it's no wonder it has achieved this status as people come from all over the world to earn upper-level degrees.
Cambridge offers an abundant amount of activities for visitors and residents alike from shopping to museums to biking and hiking to performances so it's more than likely you will find something for everyone here. Located directly across the Charles River, Cambridge makes it very easy to also enjoy the entertainment, dining, and activities of Boston too. So there's no lack of activities to choose from.
For more information about Cambridge, Massachusetts click here.
Key West, Florida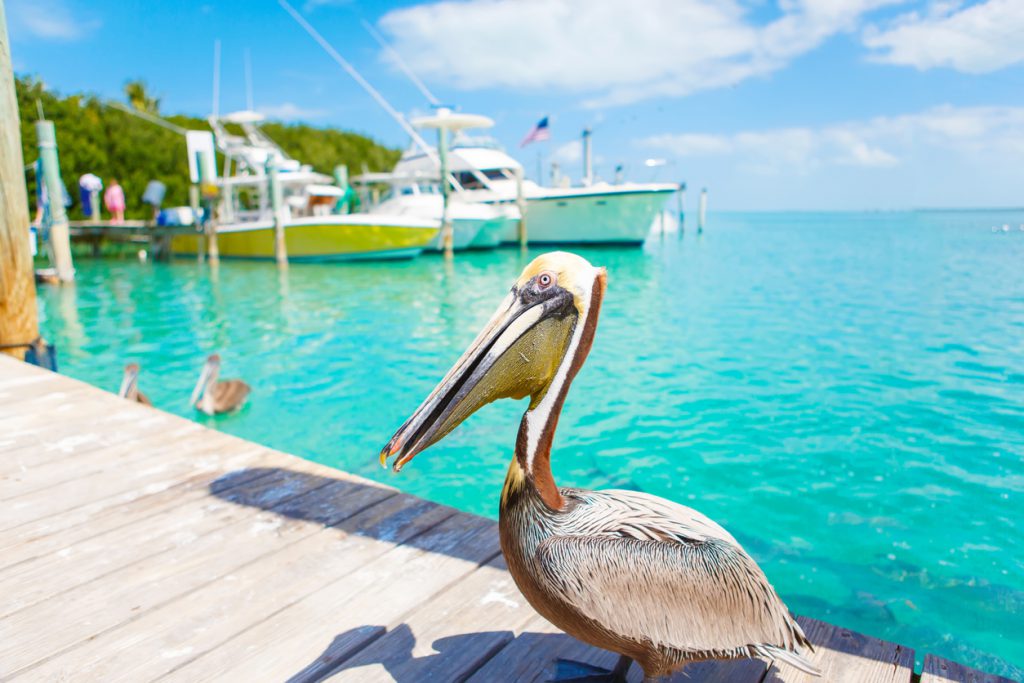 With its relaxed atmosphere, beaches galore, plenty of dining and bars, as well as nightly Sunset Celebrations it's no wonder Key West repeatedly gets voted one of the most friendly locations to visit. It's the epitome of a relaxing and fun vacation and everyone who comes here is ready to embrace that. Year round locals include many artist and authors as well as retirees making the most out of their well-earned fun time.
With its all-year great weather, Key West is the perfect place to fish, snorkel, hike, bike, kayak, or just relax and do nothing while soaking up the sun. There are plenty of museums and galleries to investigate as well as places like Ernest Hemingway's house and the southernmost place in the United States that puts you just a mere 90 miles from Cuba. If you're looking for some nightlife Key West has got that too. There are many bars, restaurants, and clubs as well as the famous Mallory Square Sunset Celebration that happens every night where everyone gathers to admire nature's brilliant sunsets over the water.
For more information about Key West, Florida click here.
Atlanta, Georgia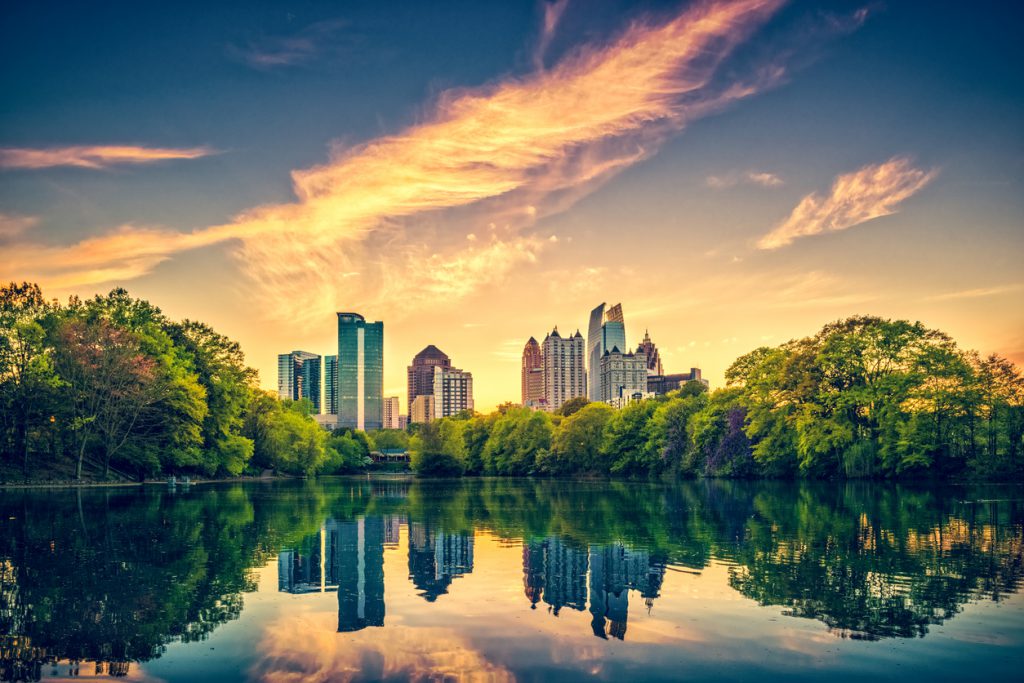 As one of the bigger cities on this list, Atlanta has been voted one of the friendliest cities in the world several times. Some might find this surprising but coupled with its southern hospitality and cultural mix, this city packs in a lot of things to keep you busy and happy while visiting.
Atlanta has everything you would expect a big city to have – art, cultural influence, commerce, and tons of stuff for tourists and residents alike. A pretty big mecca for artists, this city has plenty of museums, art galleries, art festivals, music festivals, and more to keep you entertained. And if food is your thing your only issue is going to be choosing where to go for your next meal because great restaurants are abundant here and they are really good too.
If you're looking for more outdoorsy things to do have no fear. There are plenty of bike paths in Atlanta but if you want to really get into nature the surrounding towns have plenty of parks and trails to hike, bike, fish, and more until your heart is content.
For more information about Atlanta, Georgia click here.
Park City, Utah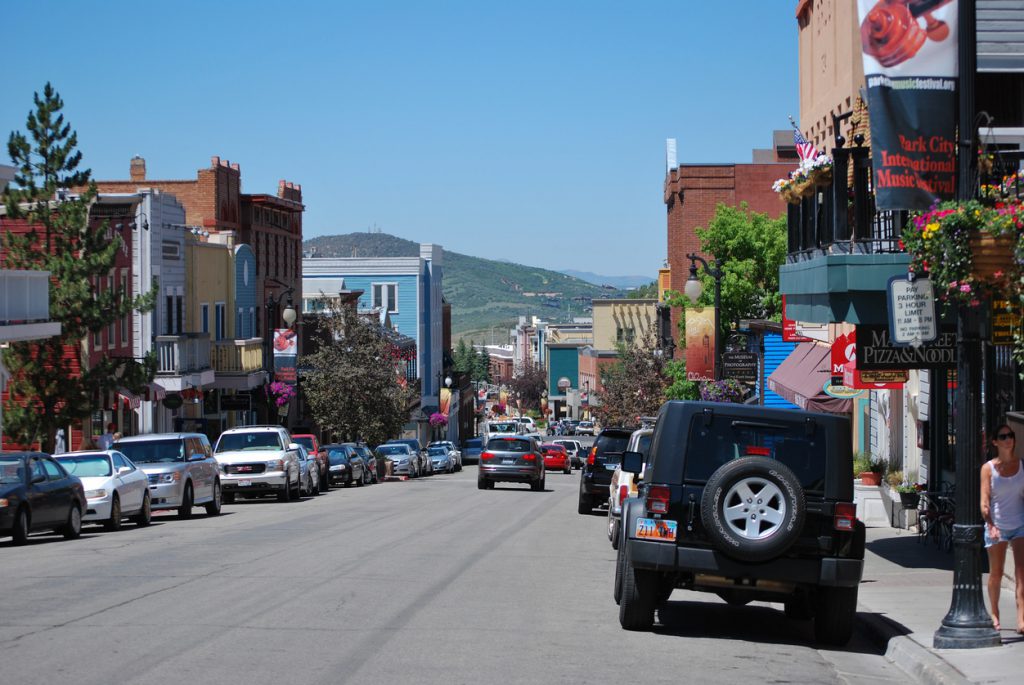 Last but not least on our list of friendliest places to visit is Park City, Utah. Although several Utah cities were mentioned in regards to being friendly, Park City came up the most in polls that we reviewed. Many think that skiing is all that Park City has in store for the visitor but there are tons of year-round activities to be found here from hiking and mountain biking, flying fishing to hot air ballooning to dining and shopping to taking in the Utah Symphony or an arts or music festival. This city has a lot to offer besides it's friendly residents.
If you're visiting to relax then you've come to the right place as well. Park City has many beauty and wellness spas to help you accomplish deep relaxation and health. From yoga classes to massages to visiting their Cryo Lodge, where you submerge your body into sub zero temperatures to reap the health rewards, Park City will make sure you leave healthier than you were when you got there.
For more information about Park City, Utah click here.
So there you are, just a few of the top destinations that are known to be some of the friendliest places to visit in the United States. So what are you waiting for? Pick one or two and start planning your next trip today!