If you've ever known a tall person, or happen to be over 6-foot tall yourself, you're probably aware of the many discomforts the vertically-gifted among us face on a day-to-day basis. From plane seats to mattress lengths, tall people often feel confined or limited by the space around them.
Of course, the same can be said for campers and RVs — commonly referred to as "small spaces." These space-saving designs have a tendency to leave little room for our tall friends, but that's not always the case. Let's take a look at some of the leading RV brands and models that go to great lengths to accommodate the tall people in our lives.
Travel Trailers for Tall People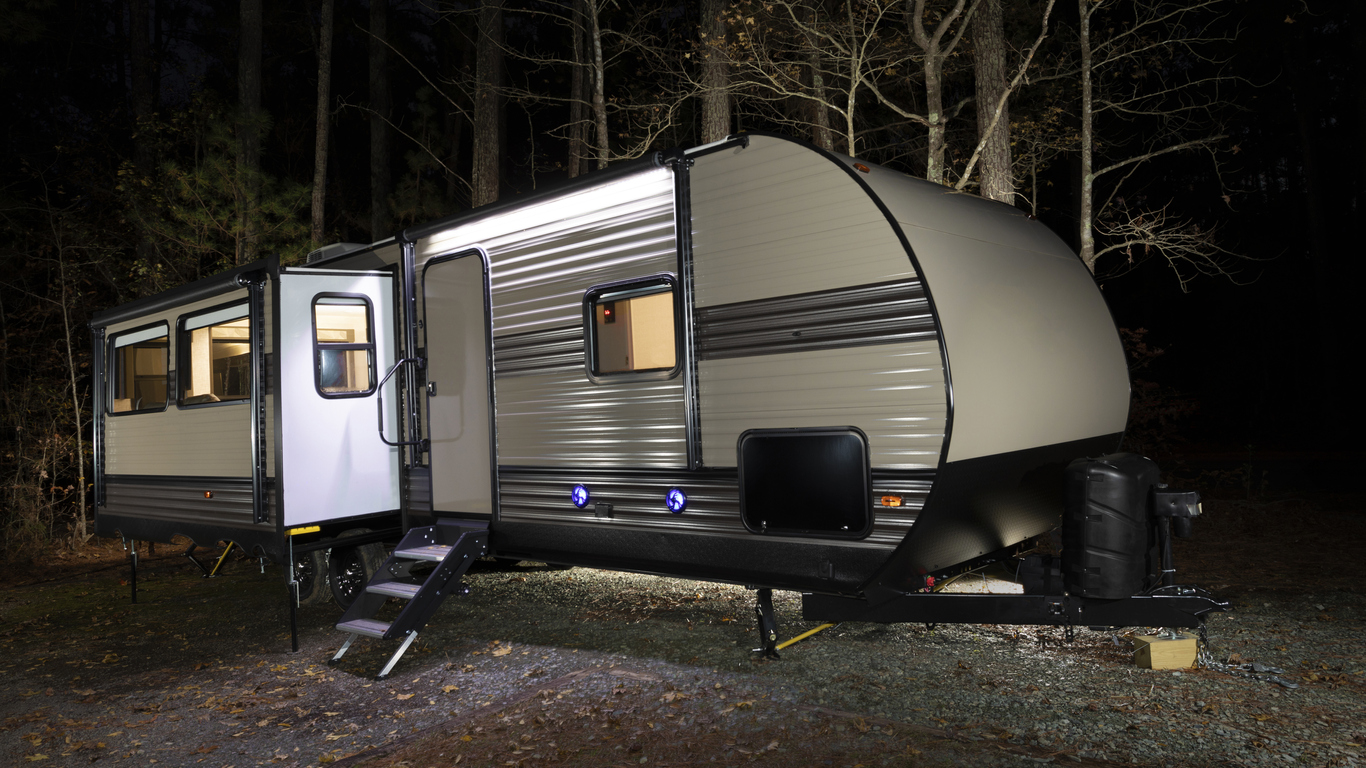 Airstream Classic
Although the Airstream Classic doesn't feature any slide-outs, these large trailers have an exterior length of 31'3″, an interior width of 8'1″, and an interior height of almost 6'8″. Although many models come fitted with twin beds, you'll also find that many of these models have been remade to accommodate tall people by upgrading to king-size beds as well as other height-friendly features.
Dutchmen Aspen Trail
Dutchmen's Aspen Trail 2050QBWE is all about more. Starting with more space to get around, the RV boasts an impressive 82-inches of interior height, so even your tallest family members won't need to worry about where they walk. Plus, when you expand the slide-outs, you'll find you have 6-feet of headroom to move about. Because of it's low weight, many SUV's are able to tow this camper, and it's also priced lower than the Airstream. To view the many floorplans the Aspen Trail has to offer, view our inventory today.
Forest River Cherokee
The Forest River Cherokee camper is a two-bedroom camper with a bathroom large enough to hold a bathtub. With its seven-foot ceiling, stainless-steel appliances, and luxury interior, your family is sure to have a comfortable camping experience, regardless of their height. Feel free to browse our inventory to find which model suits you best.
Fifth-Wheel Campers for Tall People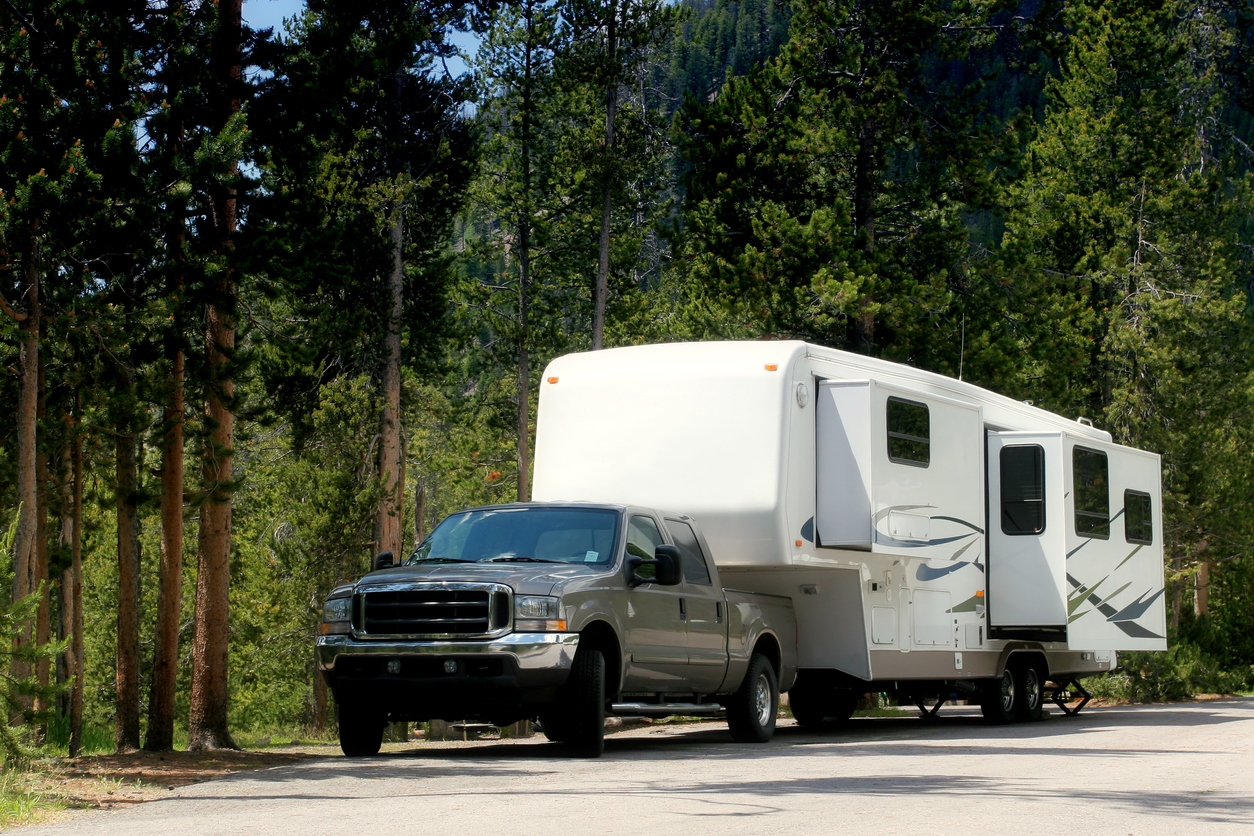 Forest River Sierra
The Sierra is yet another trailer model by Forest River that offers 7-feet of interior height. Fit with two separate bedrooms and 1.5 baths, this model offers ample space for your crew to comfortably live and sleep on your RV adventure.
Jayco Pinnacle
This luxury fifth-wheel camper offers finer features than those you'll find in the average home. The Pinnacle by Jayco features a walk-in closet, a king size bed, a 36″-wide shower, and a kitchen with a residential fridge. Best of all, this camper offers over nine-feet of headroom in the common living spaces and almost seven-foot ceilings in the main bedroom. You can view our full selection of inventory on our website.
Class A Motorhomes for Tall People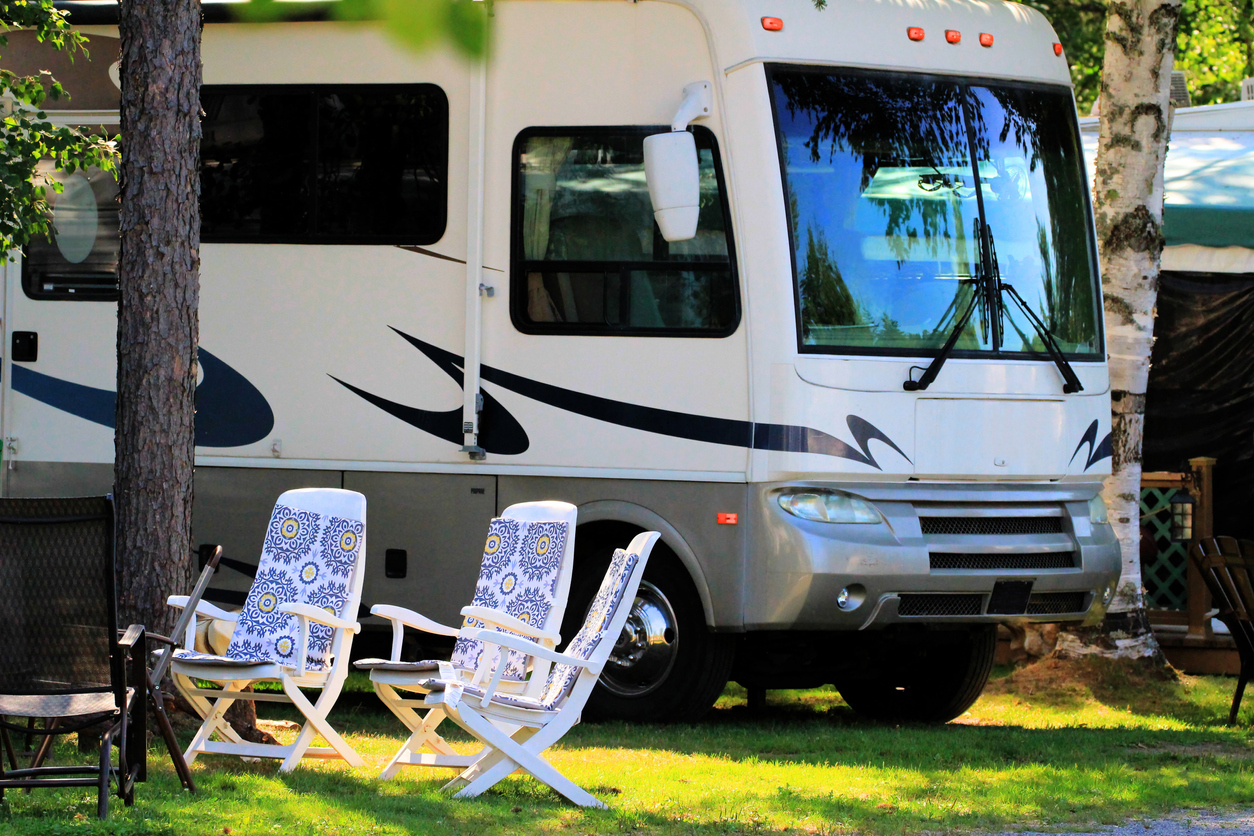 Jayco Embark
The new 2021 jayco Embark 39T2 is one of the many Jayco Embark models we have in our inventory. Tall folks love this RV because of its 7-foot high ceilings, king-size bed and large interior space. Fit with three power-retractable slide outs, this RV can expand to meet your highest expectations. Combining luxury and functionality, the Embark creates a model that is sure to play favorites among the Big and Tall community.
2020 Newmar King Aire
Newmar's King Aire is yet another Class A RV that takes your height into account. Not only is this RV tall, but it's also long — leaving plenty of room for stretching out no matter your height. This RV features 3 slide-outs including one in the bedroom that houses a king-size bed. But the King Aire didn't stop there — the 2020 model includes a 40″ x 32″ shower, so you can comfortably shower off after a long day of adventuring.
Of course, this isn't an exhaustive list. At RV USA, we list a large variety of new campers, toy haulers and RVs every day. We can work with your budget and size-requirements to find a new or used RV available in your area. If the RV you want isn't near you, we can even coordinate delivery. Check out our customer forums for more information, or contact us today and a member of our experienced team can help you find the right RV for your lifestyle.