Do you love RVing but hate being so close to your RV park neighbors you can see what they're making for dinner? Maybe it's time for a little change of scenery. Sure, RV parks can offer organized events, plush amenities and hookups to make camping feel a lot more like being at home. But they can sometimes be crowded and come with campsite neighbors who haven't brushed up on their RV park etiquette. If you're yearning for more wide open spaces, RV camping at wineries and farms might be the perfect solution for you.
Planning for RV camping at wineries and farms
At campgrounds, you can sometimes roll up and grab a last minute spot for the night. But if you want to go RV camping at wineries and farms, you have to plan ahead. In this guide, we'll cover where to find these gorgeous campsites, how to use apps like Harvest Hosts and Boondockers Welcome, and how to make the most of your stay. Picturesque RV trips await!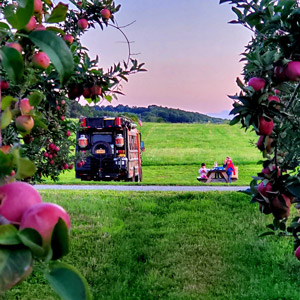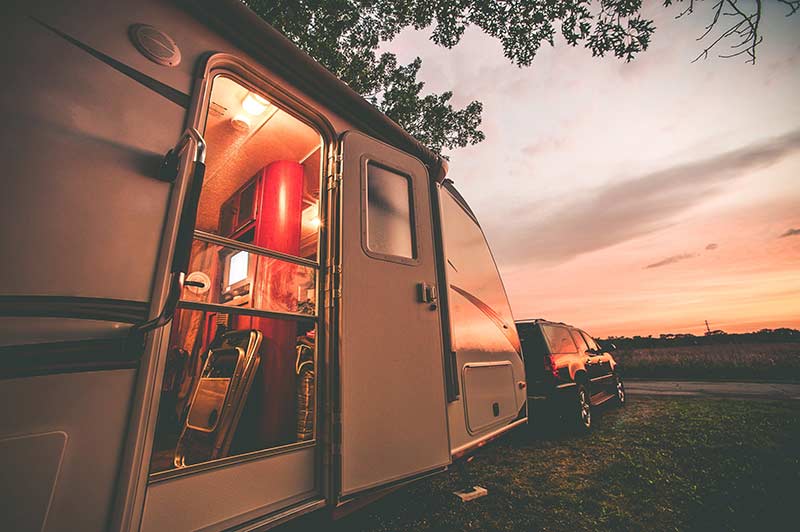 Need the perfect RV for cool campsites?
Route your trip around it
If planning an itinerary that involves RV camping at wineries and farms is important to you, then you'll want to choose your road trip route accordingly. Rather than staying at campsites that work with where you want to travel, travel to the campsites you want to stay at! You can find plenty of these spots in well-known wine destinations like Napa Valley, but there are plenty more underrated destinations around the US as well. Go wine tasting and cherry-picking in Traverse City, Michigan on your way to see Pictured Rocks National Lakeshore in the state's Upper Peninsula, or check sip a glass of red in Virginia's Shenandoah Valley during your trip to Shenandoah National Park.
These aren't the types of campsites you just stumble upon. You'll need to plan ahead for your trip to include this unique style of camping. While you can specifically choose areas like Oregon's Willamette Valley and New York's Finger Lakes which abound with wineries, there are actually plenty of spots around the country with scenic campsites. The key is knowing how to find them.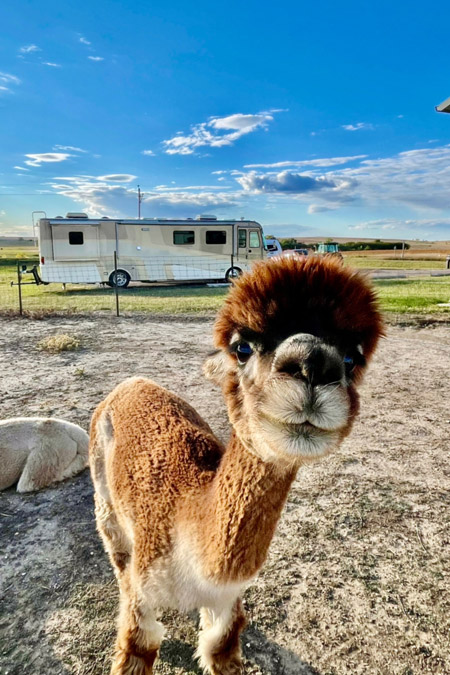 Use an app like Harvest Hosts or Boondockers Welcome
So how *do* you find these stunning spots? We're glad you asked. The key to RV camping at wineries and farms is using a service like Harvest Hosts or Boondockers Welcome. These apps allow you to camp for free at private wineries, farms and other unique locations all across the country in exchange for an annual membership fee. Think Airbnb, but for RVers! While these campsites do not have hookups in most cases, what you lose in convenience you'll gain in seclusion, beautiful views and local experiences.
Harvest Hosts has a network of over 2800 wineries, farms, breweries, distilleries and other attractions across the lower 48, Alaska, Canada and Baja California that provide campsites for self-contained RVers. They simply ask that you purchase something local from the host to support their business. Boondockers Welcome, on the other hand, is comprised of private properties that welcome overnight campers. In both cases, you'll use their app to find hosts you'd like to stay with during your RV travels. You'll reach out to the host ahead of time and ask for their availability. If the campsite is available, enjoy your stay and the gorgeous views that come along with it!
The best part? We've got a 15% off link for you to use when you sign up for Harvest Hosts or Boondockers Welcome! Signing up at these links means 15% off the $99 yearly Harvest Hosts membership fee and the $50 Boondockers Welcome yearly membership fee. The Boondockers Welcome fee is going up to $79 a year in May 2022 so be sure to sign up before prices jump!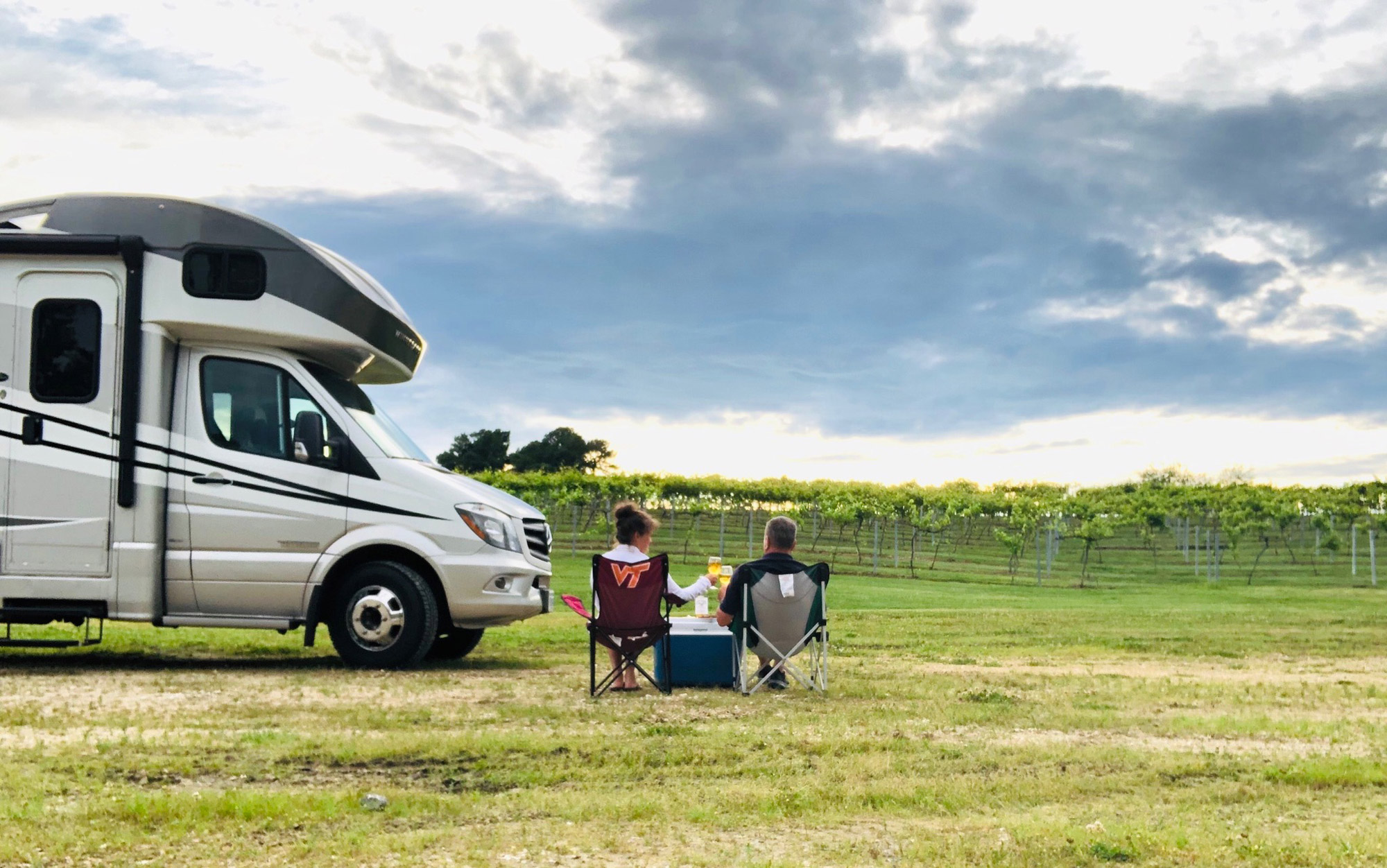 Choose a spot you'd be willing to purchase from
One of the expectations that comes along with booking a Harvest Hosts stay is that you'll purchase an item from the business you're staying with. Once you've paid your membership dues, it's free to stay at these private campsites! But you are asked to spend a minimum of $20 supporting the business that is allowing you to stay free of charge. Since the businesses vary so much, this can mean a variety of things: buying a bottle of wine at a winery, fresh eggs on a farm or admission at a museum.
Be courteous and show your appreciation for the generosity of the Harvest Host by supporting their business. You may pay $30 for a bottle of wine, but you'd pay as much per night at a campground – and it wouldn't come with a bottle of wine or views like the ones you'll get at the winery!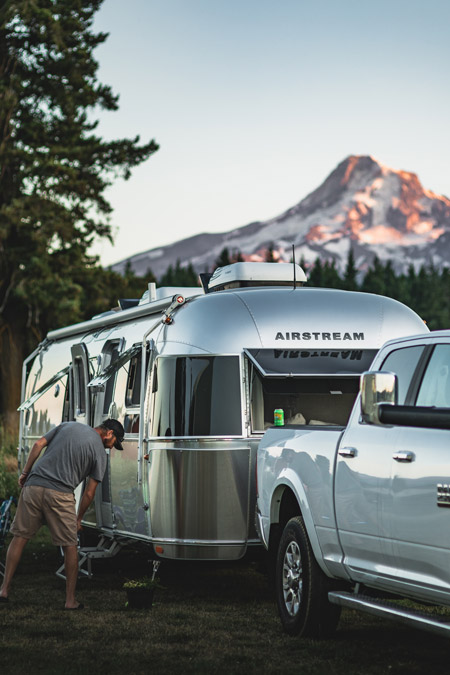 Don't plan to stay for long
In most cases, RV camping at wineries and farms is only meant to be a one night stay. You can message the individual owner and ask if they'll let you stay for two nights, but always be courteous and respectful of whatever their response is. A lot of these hosts live on property too and are kind enough to let campers park for the night, but you never want to overstay your welcome. You can plan an epic vacation by staying at a few different spots in the area, or mixing some traditional RV parks or boondocking camping in between your Harvest Hosts stays. Even if you aren't staying for long, an escape from the crowds or a serene night away can be exactly what you need.
Using Harvest Hosts for RV camping at wineries and farms
With a membership and a little planning ahead, you can easily find serene, secluded campsites with gorgeous views! Many of the RVers in our Living the RV Life Facebook group love this style of camping and frequently share snapshots from their host campsites in the group. Take a step outside the norm of crowded campgrounds and try out a Harvest Hosts or Boondockers Welcome site on your next camping trip.
This post contains affiliate links. RVUSA.com will receive a small commission at no cost to you if you make a purchase using these links. We appreciate your support!
Ready to find an RV for your adventures?