The road to adventure is paved with healthy debate over which is the true King of the Road… – Motorhomes or trailers.  Whether you're looking to upgrade or enter the world of RVing, the first question is what type of RV is right for your journey: Motorhomes vs trailers!
While there is no right or wrong answer… Motorhomes and travel trailers each have their own sets of pros and cons to consider.
Costs:  Motorhomes vs Trailers
Motorized RVs – motorhomes – Big Class As built on a heavy-duty specialized chassis, Class B with their cab-over profile built on a truck chassis or even the compact Class B or "camper van" built on van or extended van chassis — start at around $100,000 and go upward as luxury and power are piled on.  If weekend trips and a couple of week-long vacations are in your travel plans, consider if a motorhome will be a good value. Travel trailers – ranging from budget-and-family friendly pop-up folding tent campers, to long and lovely fifth wheels – start at under $10,000 for modest pop-ups and come at every price point and configuration in between.
Before making a final decision, consider your towing vehicle. If your current vehicle is up to the task of towing a trailer that's right for your family, a trailer may make perfect sense for your budget. If you need to invest in a heavy-duty towing vehicle to pull your travel trailer, then the costs for both may exceed the cost – and convenience – of a motorized RV.
Don't look for great fuel economy towing a large trailer or driving a boxy motorhome. While improvements in design in materials have made RVs lighter and safer than ever before, the fuel costs will still far exceed the family vehicle. Expect slightly better gas economy with a well-paired towing rig than a motorized RV or choose a sprightly Class B which will give mileage similar to a large SUV.
On the Road:  Motorhomes vs. Trailers
It's not the destination; it's the journey, the old saying goes and in RVing nothing is truer. The reason many RVers pack it in is the stress of towing. While it's possible to have a lifetime of adventure without incident, towing is rife with challenges that take time and experience to overcome. No matter how careful you are, expect to battle at least a little trailer sway, challenges on mountain roads, and scary moments changing lanes.  A fifth wheel travel trailer adds more stability to a tow, but also more weight and a big dose of wind resistance.
Once drivers become accustomed to the size of a motorhome, expect a solid, steady ride and responsive handling without surprises. Smaller "van conversion" Class Bs and larger Class B+ units will feel like driving the family SUV. Larger units will be powered by a powerful gas engine or, in high-end units, with a powerful diesel engine that will offer a smooth, responsive drives.  Become accustomed to the massive size and height, learning to share the highway with semi-trucks and speedsters and choosing roads that can accommodate the size of your unit are some of the challenges facing motorhome drivers.
Another consideration when debating the pros and cons of motorhomes and travel trailers is accessibility to creature comforts while on the road. If long days on the road are part of your travel plans, a motorhome will keep all the comforts of home a few steps away, making it no problem to throw together a quick lunch for the driver while keeping passengers comfortable and entertained. To access a travel trailer's features, you will need to stop and park.
Destinations: Motorhomes vs. Trailers
Will your new RV be your home on the road or base camp for adventures far and wide? Because your RV is your home as well as your transportation, once it's set up moving can mean a lot of work. Unless you tow a vehicle with your RV, have a vehicle at your destination, or are willing to break down your campsite every time you go to the grocery store, a motorized RV may not be the right choice for your needs.
Motor coaches with beefy engines or diesel pushers will have enough horse-power to make towing a spare vehicle a breeze, but if you're looking to avoid towing, that option may not be for you. While motor coaches are relatively easy to set up and many are equipped with all things automatic from levelers to awnings, there are limitations. Many state and national park don't offer sites large enough for the bigger rigs and off-roading will probably be off limits.
Travel trailers offer the freedom to set up camp then head out to explore. Back into your spot, level, hook up, create your outdoor living space. Your tow vehicle is free to carry you to the next adventures. Almost every travel trailer, fifth wheel, or pop up will require more physical labor to set up. The more upscale the unit, the more on-board assistance will be available. From electronic leveling systems to one-touch control panels for internal systems. If physical limitations make setting up a travel trailer a concern… Then a smaller motorhome might be a better choice. If your travel plans involve lots of exploration… A travel trailer is a great choice. Offering homelike comforts at night, while freeing your vehicle up for sight-seeing, shopping, and emergencies.
Friends and Family Travel: Motorhome vs Trailer
Motorhomes are frequently viewed as the luxury toys of active retirees. But millennials are the fastest growing segment of customers entering the RV market. Manufacturers have responded with more family-friendly designs. You can find many motorhomes designed for couples or small family travel. Look for newer floor plans that include bunkhouses, private living and sleeping spaces for multi-generational travel. If you plan on traveling with a crowd, you'll need a roomy Class A or Class C. Most Class Bs are just big enough for comfortable couples' travel.
Travel trailers have been the backbone of family RVing for decades. Many travel trailers offer surprising comfort with creative floor plans at budget-friendly prices. Look for plans with bunkhouses, convertible spaces and kitchens big enough to feed a crowd. Family-friendly models may also include two bathrooms and multiple entrances.
If your family travels with its toys, look for a toy hauler. This will include living quarters for your family and garage space for their toys.  While this option is available in some motorhomes… It is more commonly found in travel trailers.
Begin your RV adventure at RVUSA!  Where trusted dealers offer vast inventories of travel trailers and motorhomes to explore online or in person.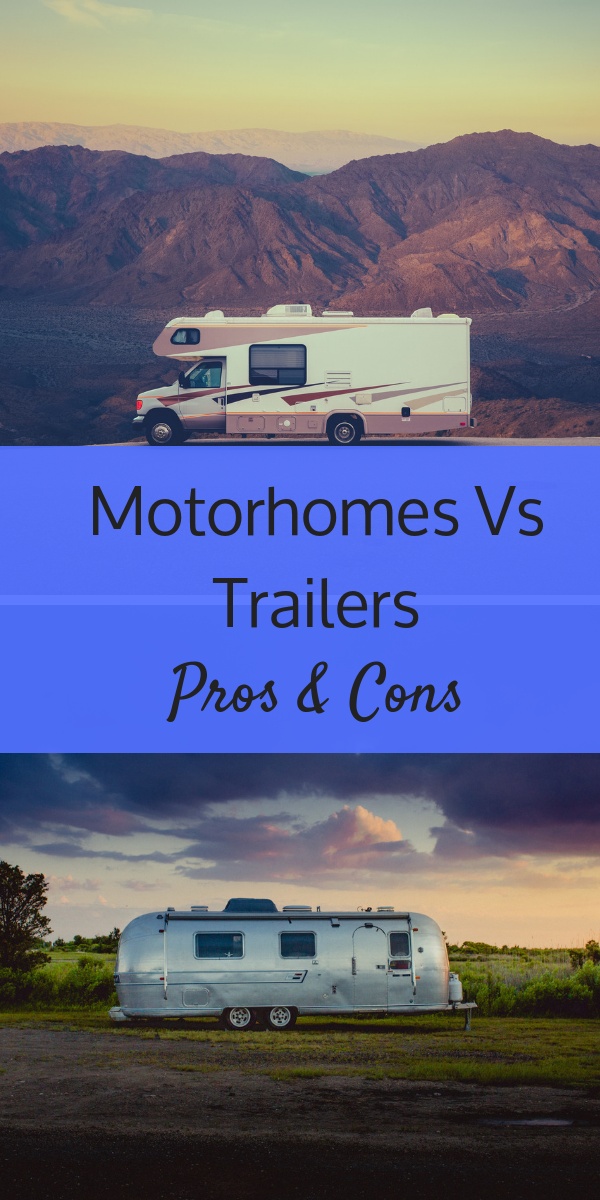 Don't forget to stay up to date with all of our exciting RV and camping content on Facebook, Twitter and Instagram!