If you're planning to attend your first RV show soon, you're in for a treat! Get ready to be impressed by the sheer number of RV models on the market and the available options.
There's something for everyone when it comes to RVs, so it's all about narrowing down to the best choice for your lifestyle. Shopping is part of the fun! But it's easy to get distracted and not feel like you've accomplished anything from your first RV show, so here are some tips on how to avoid being overwhelmed and use your first RV show to your best advantage.
Tips to Take the Most Away from a RV Show
Determine Your Purpose
RV shows exist for a number of reasons: To introduce new model year RVs, offer information about RVs to the consumer, and showcase RV-related products and services, to name a few. But what are you hoping to accomplish from your first RV show? Knowing the answer to this question can help you plan your day more constructively and keep you from tiring out before you accomplish your goals. Here are some possibilities:
Research models and options
Do you want a motor home or a towable RV trailer? Would you consider a tiny pop-up camper? Are you interested in entry, mid-line, or high-end models? New or pre-owned? What type of construction, equipment, and features are you hoping to find?
Even if you have no idea of the answers to any of these questions, an RV show is the perfect place for you! It's a fantastic chance to window-shop through dozens of beautiful RVs for sale and check out the endless array of floorplans and amenities.
Find a reputable RV dealer and/or RV service department
RV shows are a great opportunity to meet various team members from area dealerships and make plans to visit the dealers you like at a later date. Once you're an RV owner, you'll need a skilled service department, so it's also a good idea to ask service-related questions, such as whether or not the company has certified technicians on staff.
Research RV financing options
If you are going to finance the purchase of your RV, an RV show is a nice venue for learning about interest rates and payment options. When it comes to RV financing, you want to shop around. Asking company representatives questions and making a comparison of several financing companies will ensure that you're getting the best deal.
Research the details of owning an RV
This is a good time to talk to RV mechanics about the quirks of various types of RVs or to gather information about questions you need to answer to move forward with your purchase. For example, if you want a towable RV, you must know the capacity of your tow vehicle, its hitch system, and the tongue and towing weight of the trailer. Use this opportunity to find out maintenance costs, learn about parts and accessories, and get warranty information.
Buy an RV
If you already know the make and model of the RV you want to buy and have settled on your list of options, you can compare the prices from several dealers on the same day. This is especially convenient if the dealerships you're interested in are located far away from one another.
Check out show deals and ask for pricing details. Does the offer include a manufacturer discount or discount that is only valid during show dates, or is it available after the show if you want to take more time to decide? Also, don't forget to buy RV accessories!
Make travel plans – places to visit, routes, and campground and RV resorts
There's nothing wrong with deciding to simply browse at your first RV show. But it's still a good idea to use the show's website and / or show maps to make some plans, particularly if the show is very large. Or you might elect to spend one day browsing and attend the same show a second time to revisit the vendors of greatest interest to you.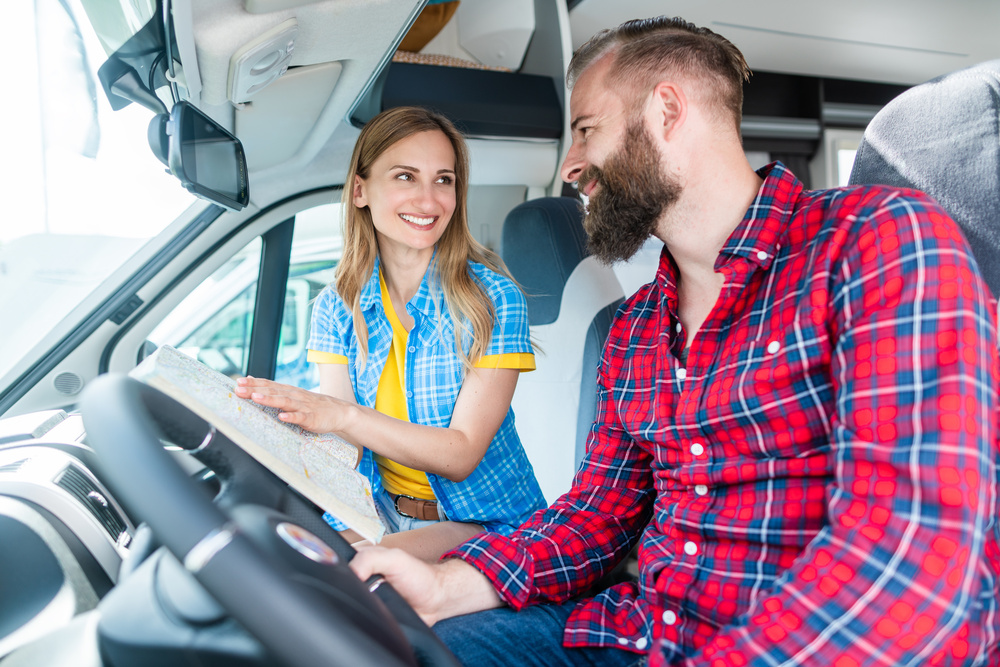 Make a Plan
Before your first RV show, check the show's website and social media pages, as well as your local newspaper, to learn about discount days or find admission coupons. Consider attending the show on a weekday if you can, when there's likely to be less of a crowd. That will make it easier to view RVs as well as chat with vendors. Plan to arrive early for the best parking.
Research the RV Show
The RV show's website is also a good place to browse the schedule of show seminars and make note of the ones you want to attend. Seminars are offered on a huge variety of topics about RV products and the RV lifestyle and they provide a chance to listen to an expert and ask questions, as well as take a break from walking!
Plan for Pets
It's best not to bring pets to RV shows; they won't be welcome in models anyway. Consider carefully whether or not to bring children, even if you will be doing a lot of family RV trips once you make a purchase. Kids will quickly tire of climbing in and out of RVs and can distract you from the task at hand.
Dress Accordingly
Wear comfortable, supportive shoes to the RV show; you'll be doing a lot of walking! A backpack is best for carrying your necessities as well as brochures and other paperwork you pick up from the show. You might want to bring along travel sizes of these items:
Umbrella (or disposable poncho)
Notebook and pen
Tape measure
Flashlight (for peeking in cupboards and closets)
Camera
You may also want to bring snacks and bottled water, as well as cash for concessions.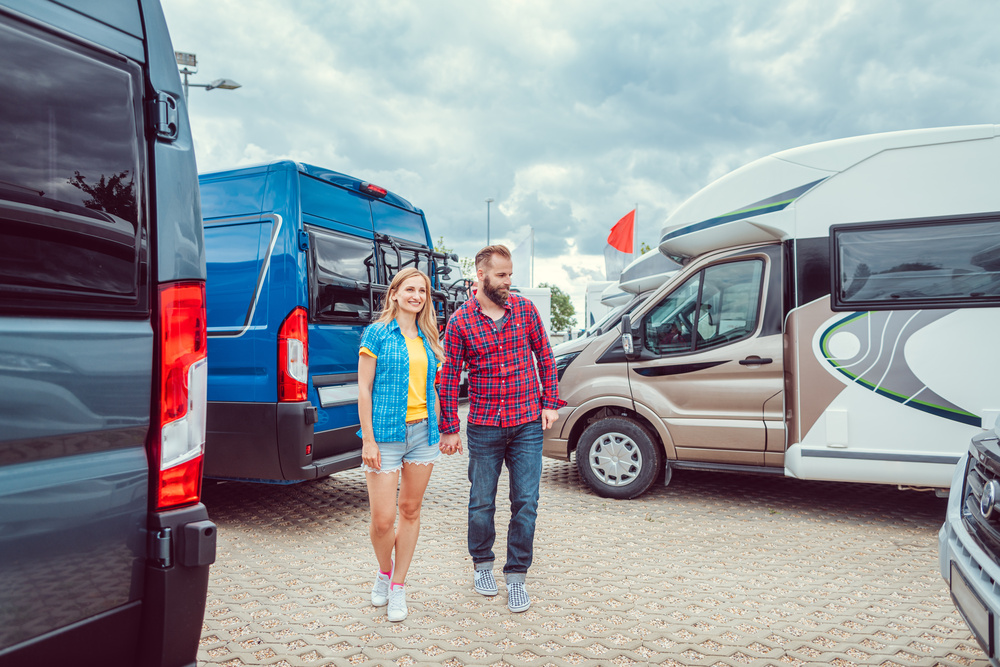 At the Show
Even if you made a schedule, you don't have to stick to it, but referring to your goals and objectives can help you avoid getting sidetracked by the sheer number of things to look at during the RV show. Here are some things to consider when touring RVs:
Where do you want to take your RV? How much time will you spend on the road? Once you arrive at your destinations, how much time will you actually spend in the RV?
What are your expectations for the interior of the RV? Will you need to be able to cook most meals indoors, or will you be using grills or campfires most of the time? How much sleeping and dining space will you need? Can the tallest person who will be traveling with you stand up straight in the shower? Does the RV have enough storage space? Can you envision you and your family enjoying it together?
Who will be in charge of RV maintenance and repairs? Will you store the RV, and if so, where?
Don't forget to chat with long-time RV enthusiasts who are just attending the show – they can be a fantastic source of information and are usually happy to share their expertise! Ask where they bought their RVs and if they will share those experiences as well as stories of being on the road. Ask them what they would do differently if given the chance so you can learn from their mistakes.
After the Show
You'll probably learn more than you thought you might at your first RV show, so take your time as you process the new information and decide on next steps. You will almost certainly have more questions, but online research and visits to dealerships can help you get the information you need. Above all, have fun as you learn about the wonderful world of RV shows!
Ready to find an RV for your adventures?