One of our favorite parts of RVing is the ability to get away from the rigors and responsibilities of everyday life and see the world on our own terms. While the freedom of RVing is invigorating, the reality is you can't completely disconnect from the outside world in today's society. Emails still need to be answered, friends and family want to know you're doing okay, and it's fun to share pictures of your travels on social media every now and then. Maybe you just need access to do a quick how-to google search on some simple repairs around the RV.
For some, internet connection may even be imperative if you work full-time from the road or home school your kids. Figuring out how to get internet in your RV can feel overwhelming, but it really boils down to a few simple options. Ordered from least effort to the most effort, we've compiled a list of all the ways to stay connected on the road. You'll likely find the sweet spot for you lands somewhere in the middle.
Find Free Public Wifi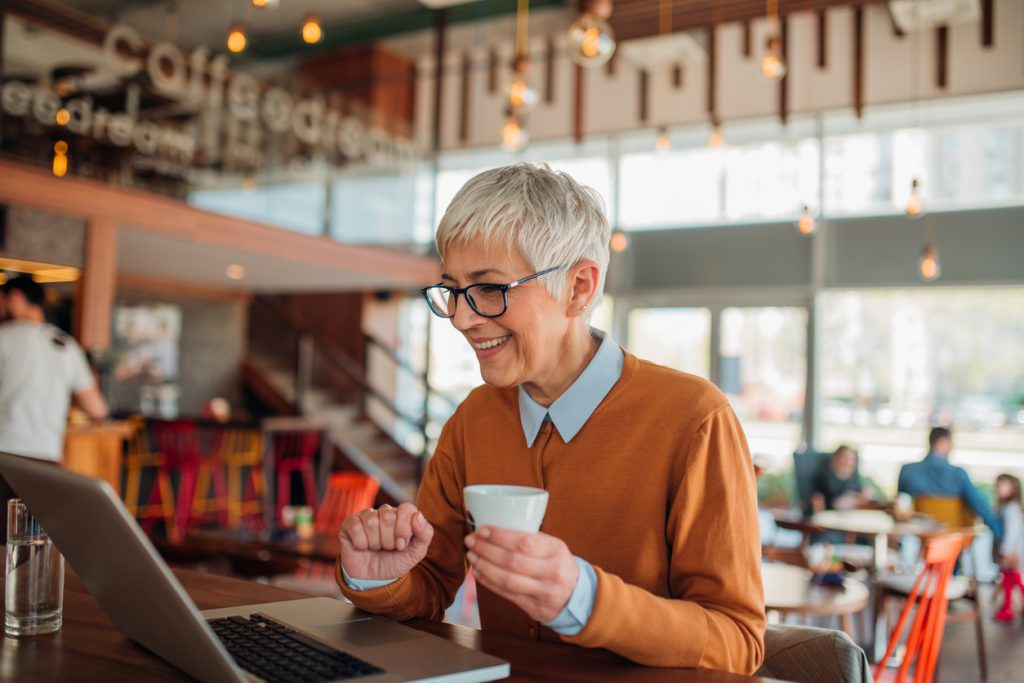 If you don't need much internet access or if it isn't important enough to you to make a bigger investment in it, then the easiest (and cheapest) way to get it is to stop by a place with free public WiFi. Public libraries, coffee shops, and sometimes even McDonald's provide a public WiFi network that you can access if you go inside. This option serves those who prefer a mostly disconnected lifestyle or those who can rely on their smart phone to get them through. These days, there aren't a lot of people whose total internet needs will be satisfied by this route.
Connect to Provided WiFi at an RV Resort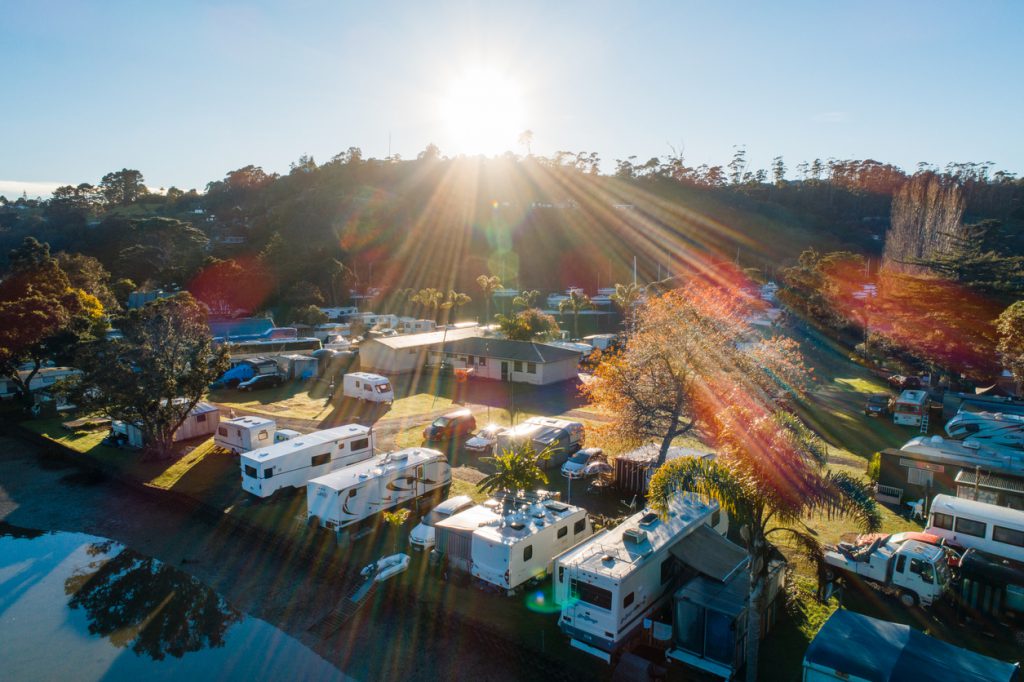 Because our everyday needs rely increasingly on the internet, more and more RV resorts are providing campers with wifi access. You can opt to choose RV resorts who offer this service if you aren't willing to spend money on outfitting your rig with its own wifi capabilities. The upside is it takes very little effort on your part. The downsides: sometimes RV parks advertise their wifi capabilities but don't mention they actually charge a fee to access it, and even more common is that the signal is rarely as strong or as fast as you'd hope.
The problem, ironically, is probably your RV. RVs are rolling boxes of metal – this makes for a sturdy and safe home away from home, but unfortunately makes a great blockade for the signals you need to access the internet. RV park wifi may work for simple things like sending an email or checking social media, but probably not for something like streaming a show or uploading large files.
Use Your Cell Phone as a Hotspot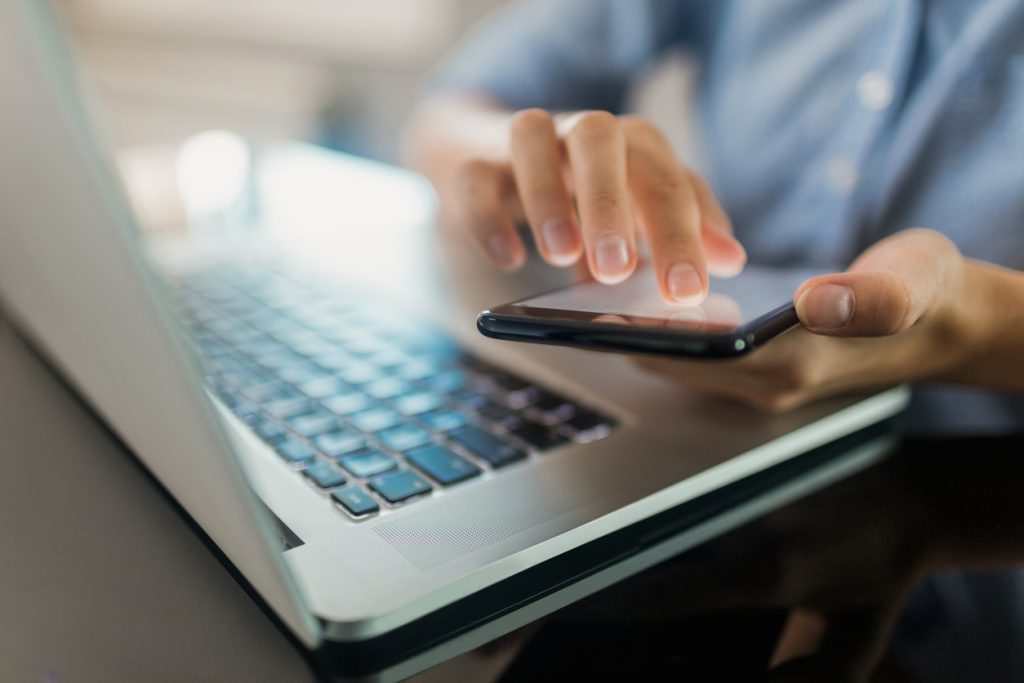 With this connection method, we are entering the Goldilocks range of your wifi options. A highly underrated feature of most smart phones is the capability to "share" your phone's cell tower internet access with your laptop. It is one of the easiest and quickest ways to access the internet on the road. Simply turn on your phone's WiFi and bluetooth features, or plug your phone into your computer via a USB cable, and turn on your phone's hotspot.
The phone will likely give you a password you'll enter on your computer, and just like that – you're online. The key here is to know that whatever data you're using on your laptop is counting against your cell phone data plan. It's best to invest in an unlimited data plan if you're going to rely on this option long term. Think of the price of upgrading your data plan as bundling your mobile data and home internet into one cost.
Purchase a Mobile Hotspot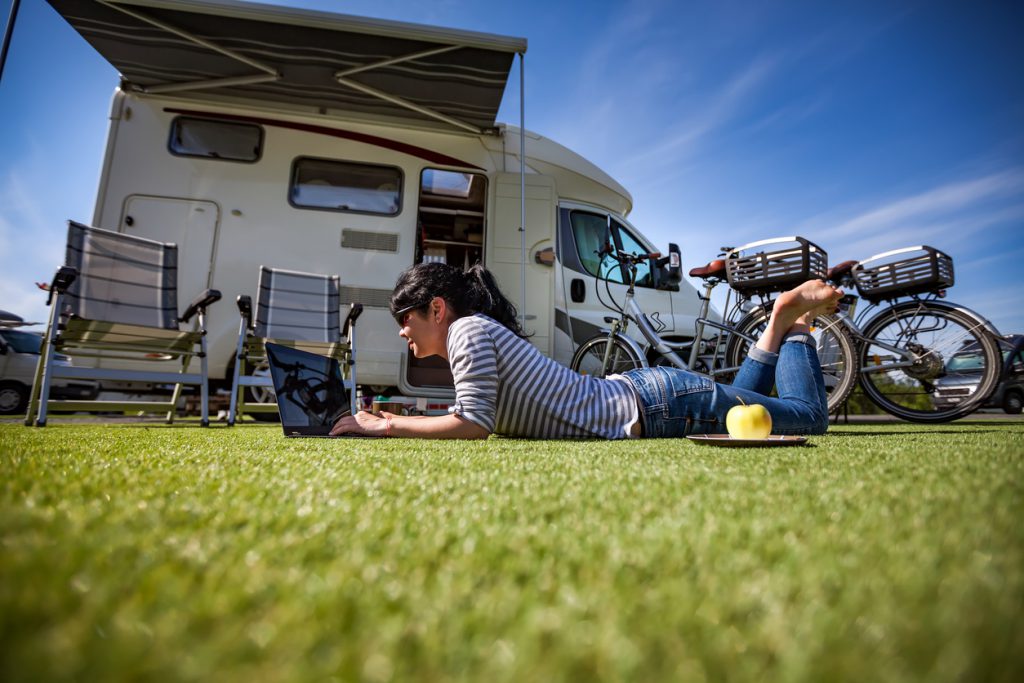 If you don't have a smart phone or don't want to use your data plan for internet, you can also opt to purchase a mobile hotspot that will do the exact same thing. The devices are usually inexpensive and can be purchased from cellular carriers, but you'll need to purchase a data plan along with them. The data plan is then loaded onto the device, and you can use your cell tower generated WiFi at your leisure. This option is great if you don't live full-time on the road and you know you'll just be needing short bursts of limited internet. It's also a great choice if you're RVing internationally and will need to connect to a different cellular network than you use back home.
Purchase a Cellular Booster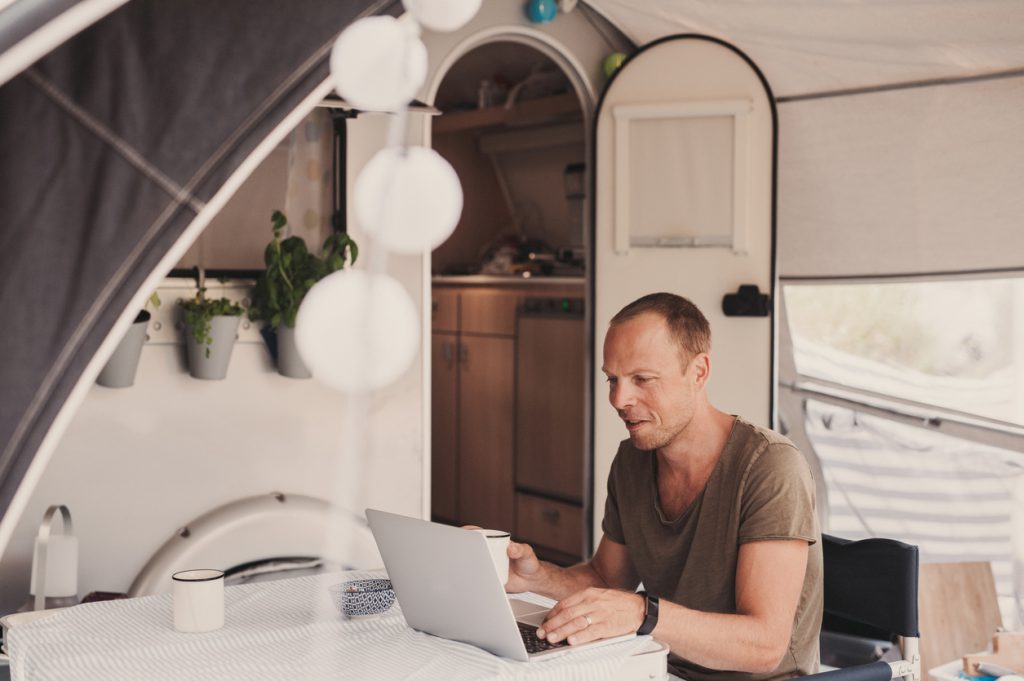 This option takes the cell phone and mobile hotspot options to the next level with an up front investment. It's another Goldilocks option – if Goldilocks worked from home or really loved streaming TV shows. Essentially, you can purchase a cellular booster from places like Amazon or Best Buy and install it inside your RV if it's important for you to have a faster and stronger internet connection. This device pulls weaker signals from nearby cell towers and amplifies them so that your connection is improved.
These can range from around $200-$600 and work alongside your mobile hotspot. There are also WiFi boosters that can boost the signal from the RV park for example, but you'd have to be near an existing WiFi network for those to work. A cellular booster will give you better internet wherever there is cell service. If you plan on using the internet a lot in your RV, we recommend going this route.
Install Satellite Internet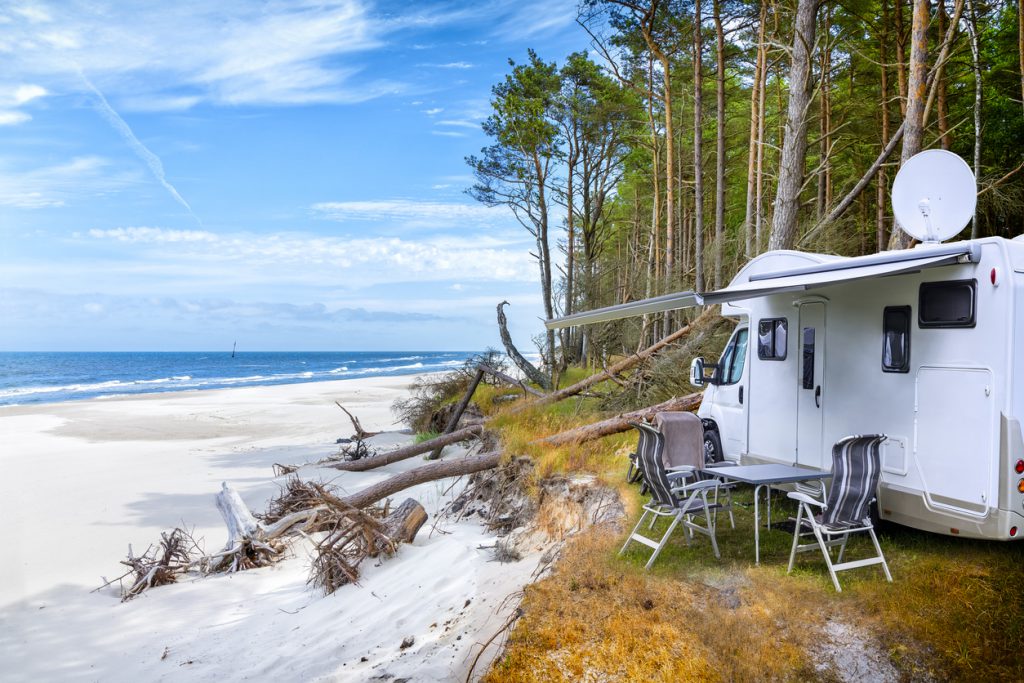 You're probably familiar with satellite television which requires a dish installation to connect to your TV provider. Satellite internet works the exact same way. You'll have to install a dish on our outside of your RV and then pay a monthly fee for access that can range between $50-$150. This option tends to be more expensive and equipment-heavy, but it removes the need for cellular data use. Just like with satellite TV though, heavy storms and precipitation can interrupt your connection.
How to Get High Speed Internet and Stay Connected in Your RV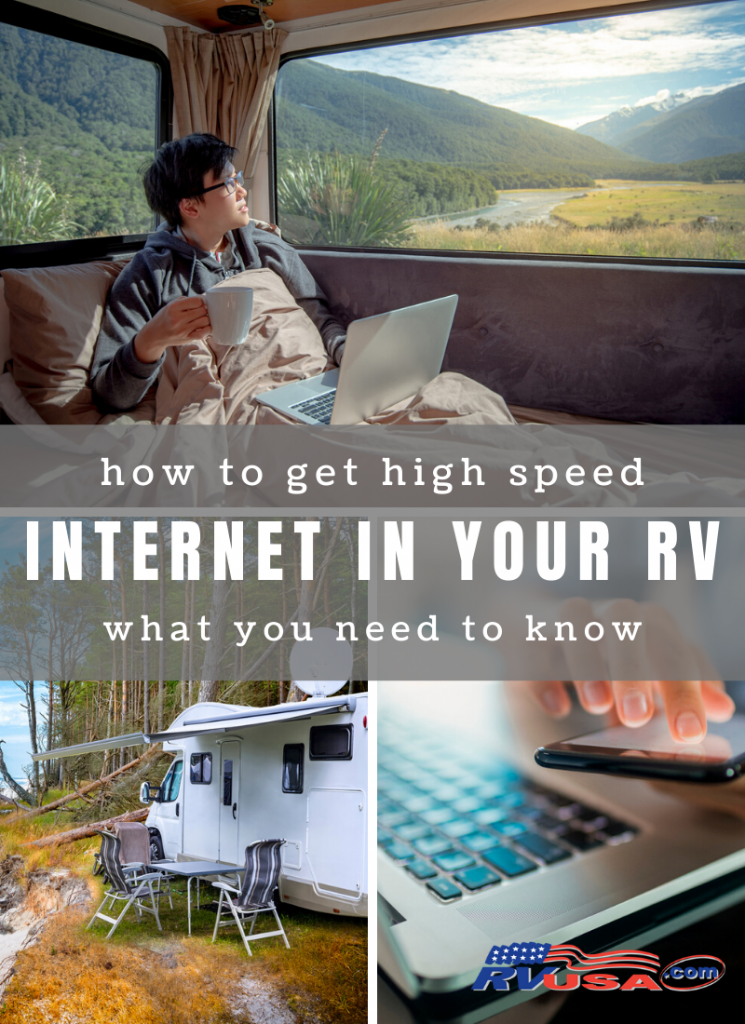 To recap: our favorite options for high speed internet in your RV are using your cell phone or a mobile hotspot, and if your connection requires extra strength, adding a cellular booster in with it. Take some time to assess exactly what you'll be using the internet in your RV for, how often you'll access it, how much data you think you'll use, and how fast you want your connection to be. Once you do that, you should be able to see where you fall on the scale of RV internet options and you'll be able to choose the one that best suits your needs.