Today's Friday Tip is brought to you by one of our guest bloggers, Tim Bullard, who sent us this wonderful piece on the Great Smoky Mountain Railroad. See Below:
The Great Smoky Mountains Railroad in Western North Carolina is only 15 minutes away from Cherokee and the Harrah's Cherokee Valley River Casino, which opened about a year ago. The scenic train ride is relaxing, twisting its way through the beautiful countryside and mountains.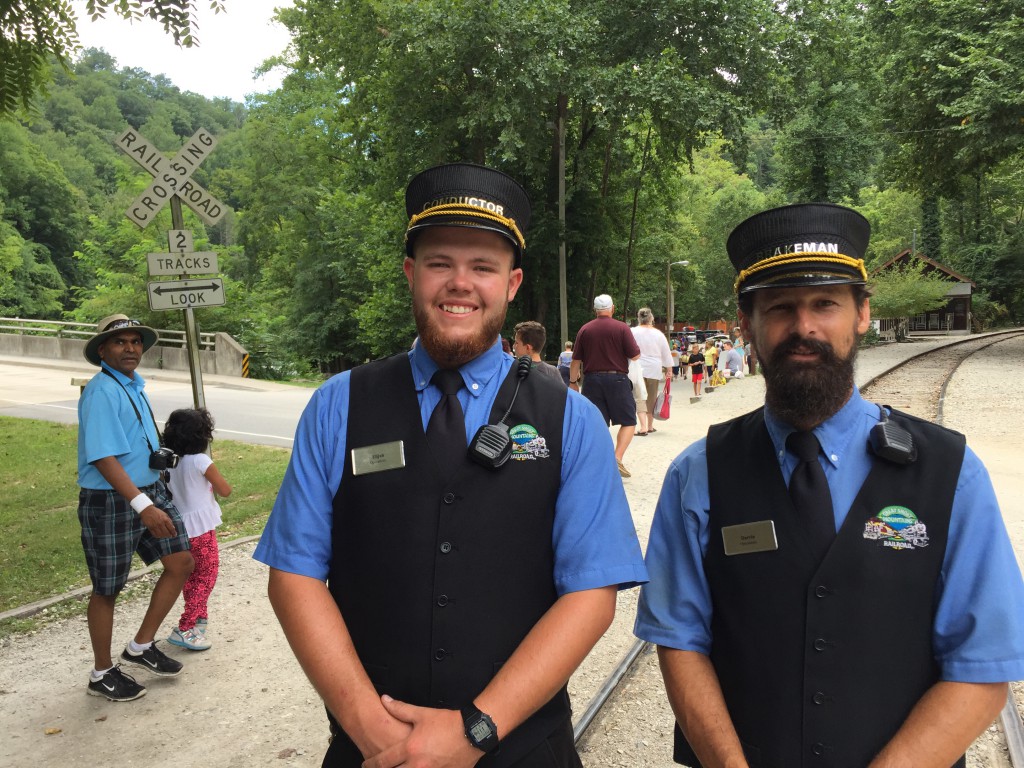 The railroad offers special events during the year like the upcoming PEANUTS™ Great Pumpkin Patch Express starting in October. This themed ride is a family-fun experience that includes a 1 hour and 45 minute layover at The Great Pumpkin Patch.
If you're looking for local accommodations, The Sleep Inn is a nice place to stay, and there is amazing trout fishing nearby, including rainbow, brown and brook trout. With over 4,000 miles of streams in the state, this popular location draws about 93,000 anglers who spend around $146 million annually.
New Developments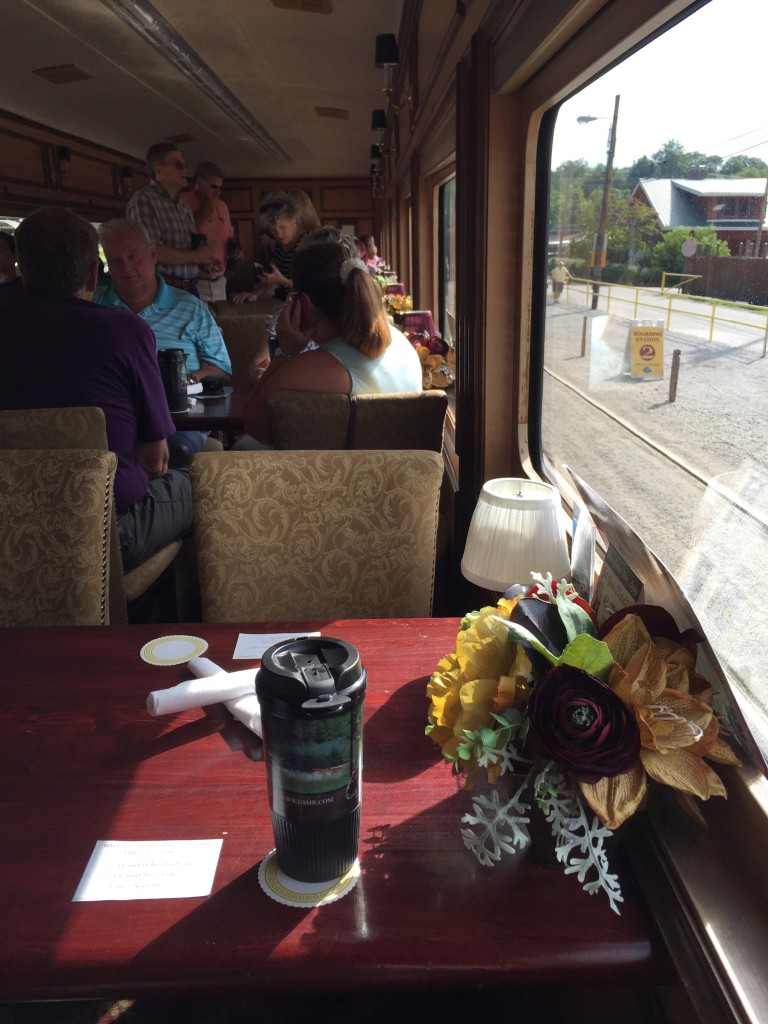 After further finalization of the historic agreement between The Great Smoky Mountains Railroad (GSMR) and the Swain County Board of Commissioners and TDA, the plans for steam engine restoration has begun to move forward. In April of 2012, by vote of the County Commissioners, overnight lodging taxes were raised to 4 cents, allocating a portion of the one cent increase to fund the renovation of the historic GSMR steam locomotive engine #1702, and the construction of a locomotive turn table.
Because of this innovative public/private partnership, plans to put the steam engine back on the railroad line are now being put to action.
The Great Smoky Mountains Railroad is also breaking ground in Dillsboro N.C.at the construction site of a new engine repair shop. This new indoor facility will be exclusive to the renovation and repair of the engine during the winter months, and work can proceed without interruption of weather or other elements. Swain County, in cooperation with GSMR, has also begun soliciting for public bids from qualified private steam restoration contractors. Once selected, these contractors will work alongside current GSMR shop repair employees. The physical work is expected to begin next quarter after the engine is relocated from its current location in Dillsboro. After it is carefully transferred to the new engine repair shop, the entire project of restoration is expected to take anywhere from 12-18 months.
Details of the agreement state that Swain County agrees to loan up to $700,000 to GSMR, contingent upon certain terms and agreements.  Terms include reinstating steam service operations within 36 months, installation of a turn table in down-town Bryson City, and creating six new full time jobs. The 100-ft turn table was delivered to Bryson City in late June, and construction is scheduled to begin within the coming months.
History of the Locomotive #1702
It has been over eight years since steam locomotive #1702 operated on the Murphy Branch Line. The historical value of the railway and steam locomotive is a tremendous asset to the region. Although #1702 operations did not originate on the historic Murphy Branch Line, it is the first scenic excursion steam engine to delight thousands of passengers since the creation of GSMR in 1991.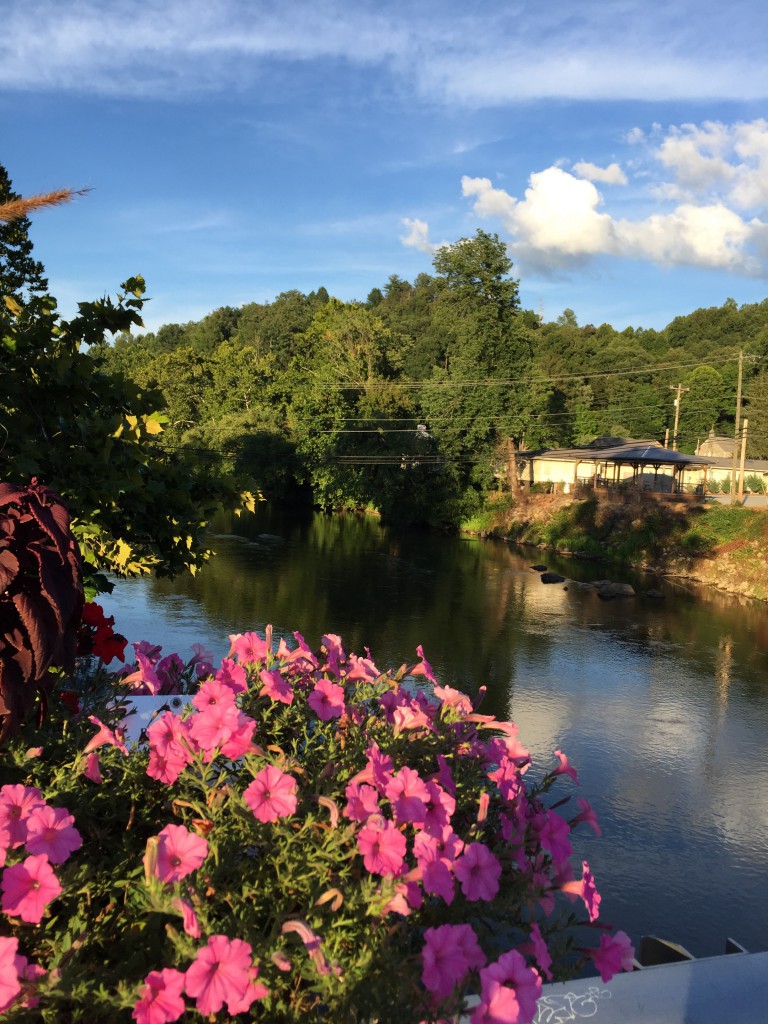 With the return of steam operations, ridership on a daily train service to either the Nantahala Gorge, or the town of Dillsboro, could increase as much as 20%. It is estimated that the overall economic impact, quickly followed by a "ripple effect," would result in the creation of a conservative number of 20 new jobs, in addition to the new jobs created at GSMR. These jobs would be for  additional personnel needed in shops, restaurants, lodging accommodations and other businesses.
Full Steam Ahead
GSMR's marketing team will begin to provide monthly updates to its' website and social media outlets regarding the restoration project progress. Fans can expect to see insider photos, commentary about the process and behind the scenes footage. A special page will be dedicated on the GSMR website that will contain the most up-to-date information and references for contacts.
Owner and CEO, Allen C. Harper has been delighted by this partnership and excited for the progress saying, "The Swain County Commission is probably one of the most visionary and creative public groups I have ever worked with.  In essence they have formed a joint venture in the rebuilding of Steam Engine 1702.  Bringing historic steam engine service back to Swain County and the Great Smoky Mountains Railroad not only will dramatically increase the potential for more visitors to the community, but creates new jobs.  Working with the Swain County Commission has been and continues to be a great experience and the area residents should be proud of their leadership."
Once again, thank you to Tim Bullard for sending us this article. If you would like to get your article published on our blog, feel free to send us a message on Facebook or in the comments below.
Don't forget to check back daily for more tips on camping and RVing!
Save
Save
Save