This last week, we got the chance to hang out in Tampa at one of the country's biggest RV shows, the Florida RV Super Show. This show has thousands of RV enthusiasts flocking to the Florida State Fairgrounds every year, comparable only to the Hershey RV Show in Pennsylvania in the fall. The buzz around the 2022 event was no different. As a fellow Florida-based RV brand, we wanted to spend some time checking out the newest editions of some of the most popular RVs on RVUSA to show you the Florida RV Super Show highlights.
Highlights from the Florida RV Super Show
We'll dive in to our takeaways, but long story short: there's a lot happening in the RV world. Expertly outfitted Class Bs and overland campers were up-and-coming stars, and RV influencers documented the weekend more thoroughly than ever before. Of course, the classics like Airstream and Jayco are still going strong as well. And there's no better place to experience top-of-the-line rigs than an RV show. Read on for a breakdown of all the latest happenings in the RV world.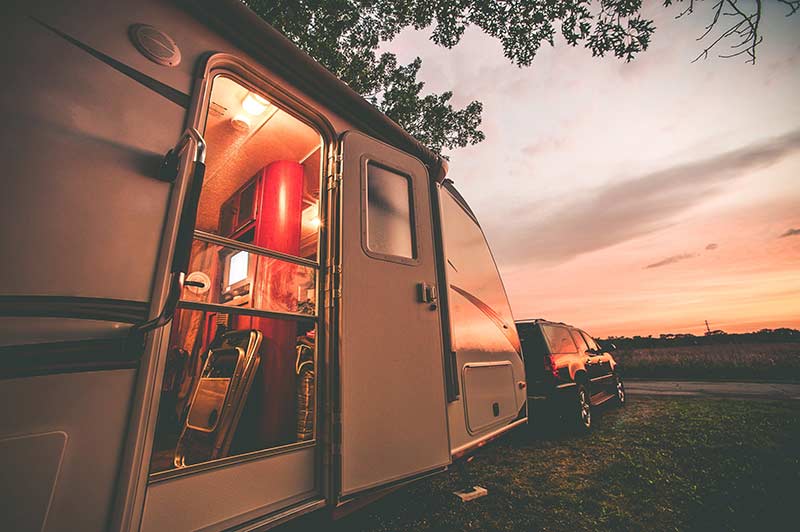 Want to shop RVs from the show?
RVing is thriving 
The crowds at Florida's biggest RVing event were plenty of evidence that RVing is as healthy as ever. In fact, the event drew a record crowd of over 80,000 attendees for the 2022 festivities. Even with the show kicking off in the middle of the week, opening day was jam-packed with visitors itching to get a look at some of the coolest RVs around. Nearly every major manufacturer was present and accounted for, often with local dealerships representing the larger brand. Campsites sold out ahead of time as avid campers made an entire week of the event, and cars lined up down the surrounding streets pouring into the gates.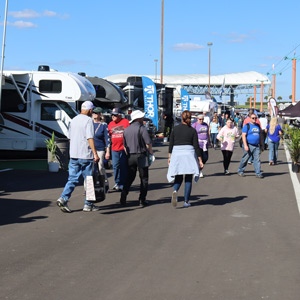 Another thing that was clear this year was the growing influence social media personalities are having on the RV world. Many RVing influencers arranged meetups and collaborations with other RVers at the big event, while some influencers like @youmetherv and @oilsandgracetribe were there on business. Influencers with existing relationships with RV brands did meet and greets at the brand booths Even "Industry Day," a special preview day that's typically reserved for dealers and media covering the event, was filled with well-known RV social media personalities giving their followers a sneak peek behind the scenes. RVing is all about community, and we love how the rise of RV influencers has brought the RV world together more than ever.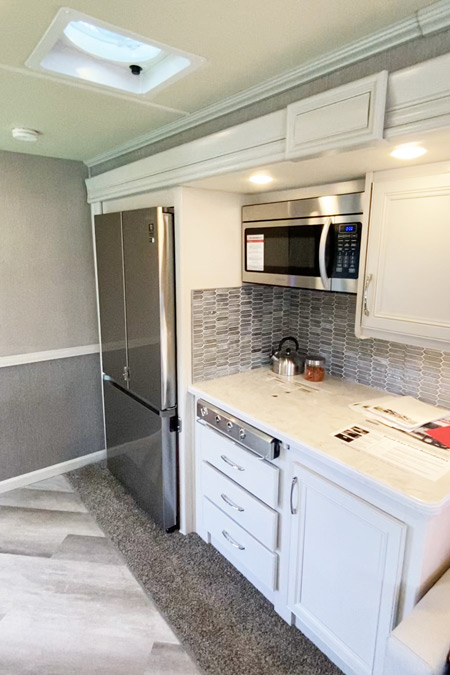 Cool New Units
One of the top Florida RV Super Show highlights is always getting to see some of the newest manufacturer units and floor plans before they become widely available. One of those new developments was to a fan favorite RV from Fleetwood. The Fleetwood Bounder has been around for quite some time and is consistently one of the top 10 most searched RVs on RVUSA. The newest 35GL floor plan is an incredibly unique take on a Class A. Instead of having a galley kitchen that just spans a single side of the RV, this rig has a full kitchen space that feels especially residential. The sink and counter curve around in a L shape to make the kitchen feel separate from the living room. It's a great option for any RVers who still want to feel the comforts of home.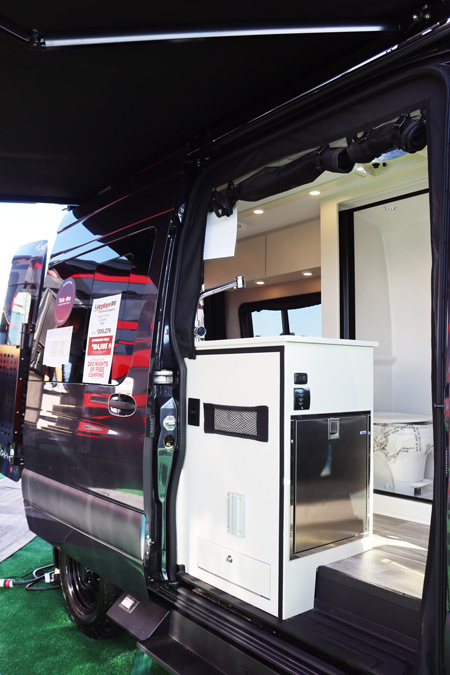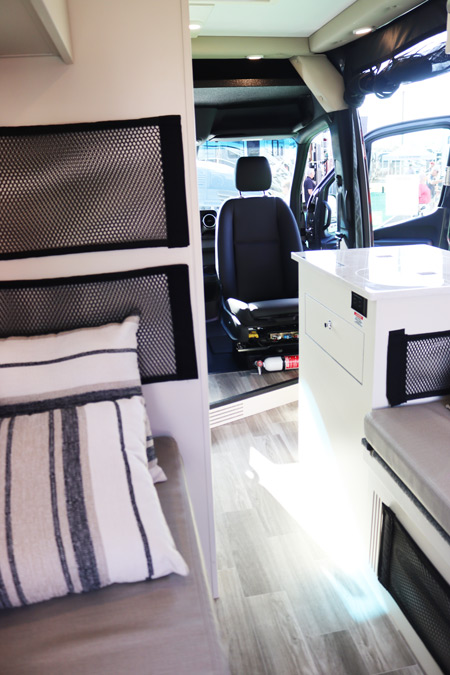 One of the new units we got to tour was the new Tiffin Cahaba. Tiffin is known for its luxury, high class coaches, but the Cahaba is their endeavor into the upscale adventure travel space. This rig comes equipped with all-terrain tires, roof racks, off-grid capabilities and more. It isn't a cheap investment, but if you're interested in exploring further and further from civilization and bringing the comforts of home with you, this Class B combines innovation and the reputation of the Tiffin name. Really though, all across the board, Class Bs outfitted for adventures were an extremely popular category in Tampa.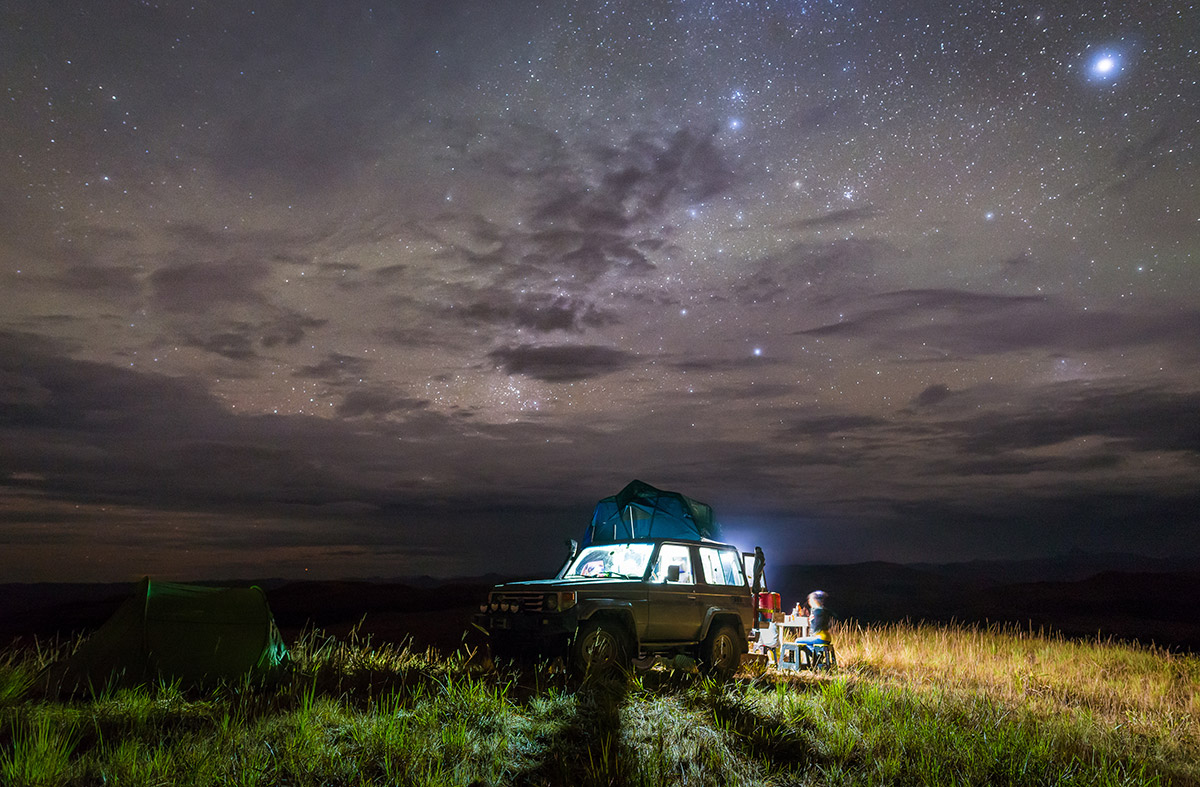 WANT TO FIND YOUR OWN ADVENTURE RIG?
Speaking of Class B, off-road, off-grid van manufacturer Storyteller Overland made a big splash by announcing they acquired international overlanding brand Global Expedition Vehicles. According to their release about the big news, Global X is the "world's leading manufacturer of Expedition Vehicles and bespoke adventure rigs." This is huge news in the adventure travel space, not only because it shows the growing popularity and investment in this type of travel, but because the partnership is opening up an avenue for high volume, repeat build adventure vehicles. Trucks like these have historically been available to buyers as custom made vehicles, but the brand plans to launch a new Storyteller GXV line of Adventure Trucks that will be manufactured at their Alabama facilities, RVIA certified and sold through Storyteller Overland's dealer network. We can't wait to see these unique new rigs hitting our RVUSA dealer lots.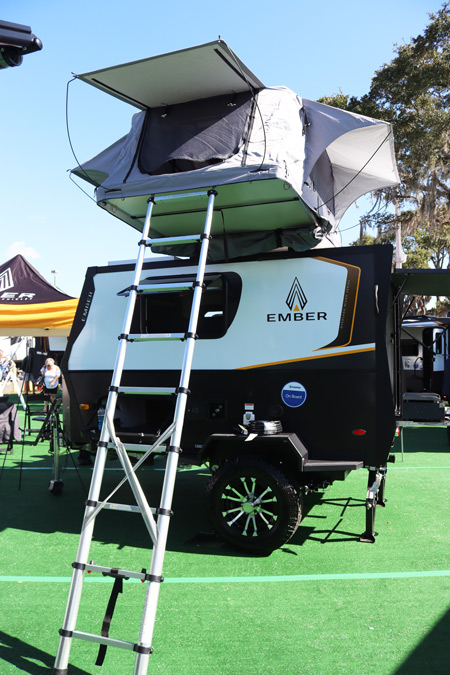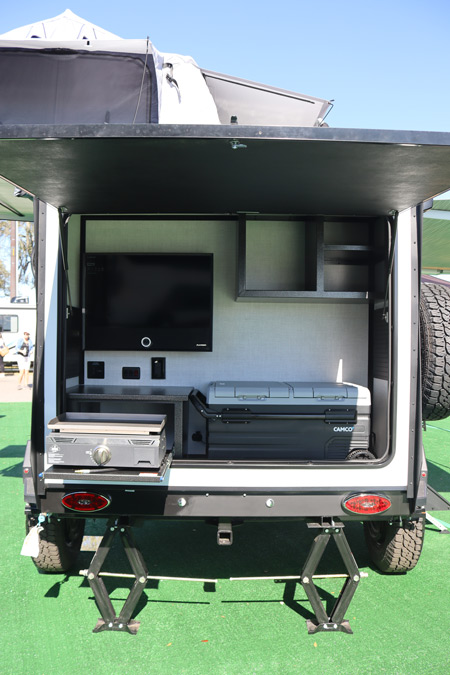 Staying on the overlanding trend, there's one newcomer with an old-timer legacy making a splash in the RV world. Ember RV was on site with plenty of rigs from their Overland Series and Overland Micro Series. The latter made headlines last year as a finalist for RV Business' RV of the Year award. The brand's co-founder and CEO is Ashley Bontrager Lehman – if her maiden name sounds familiar, it's because she's the granddaughter of the same Bontragers who founded RV giant Jayco. Lehman was on hand at the show speaking with prospective customers about the brand she helped launch. We loved seeing this unique new RV that builds off of the know-how of the family's longstanding RV background and incorporates some of the newest trends in the camping space.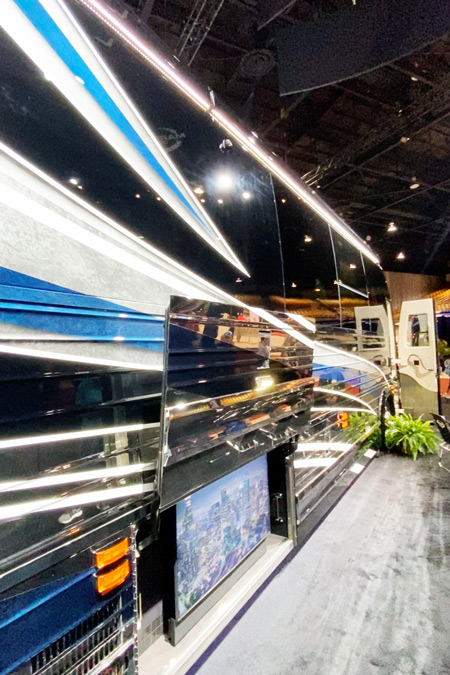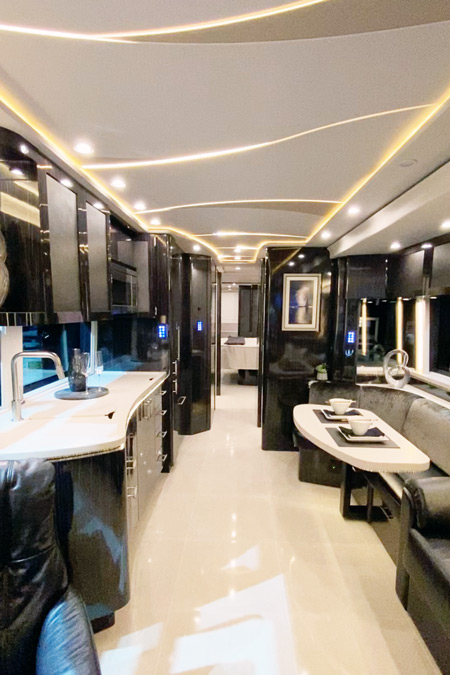 Luxury Dreaming
The majority of RVers aren't purchasing swanky 3 million dollar Prevost bus conversions, but these RV shows are a great opportunity to see the higher side of RV living. These pricey vehicles were parked safely inside the large indoor expo hall on plush carpet, waiting for aspiring RVers to take in their luxurious interiors. RVers stood in velvet roped lines and removed their shoes before boarding the show bus. Even if you're not in the market to spend millions on an RV, it's a Florida RV Super Show highlight to be able to tour these incredibly crafted buses. Don't be fooled by the big price tag though, the market for these types of luxury rigs is certainly there – floor models from the show were sold during the weekend!
While a new Prevost bus conversion is usually custom outfitted by a third party like Marathon Coach or Liberty Coach, you can browse already completed Prevost bus conversions on RVUSA.
Florida RV Super Show Recap
Whether you were looking for community with fellow RVs, wanting insight on all the latest RV developments, or simply looking to check out the most luxurious RVs on the market, there was something for everyone at the show in Tampa this year. We encourage you to try to attend next year and see the Florida RV Super Show highlights for yourself!
Ready to find an RV for your adventures?