When looking at pop up campers in a brochure, everything seems pretty simple: all the glamour of a travel trailer without all the size and weight. Unfortunately, that is not completely true. An integral part of owning a pop up is the time and labor it takes to set it up when you get to a campsite and to take it down when you are ready to leave. OPUS has changed the game by almost eliminating those two negative aspects with their new OPUS Air technology. This system uses a built-in air compressor to inflate the Air Poles providing structure to the tent in under two minutes. Overall, you can have your entire camper ready in less than five minutes with this 2018 Opus Luxury. That means you spend less time preparing your camper and more time enjoying it.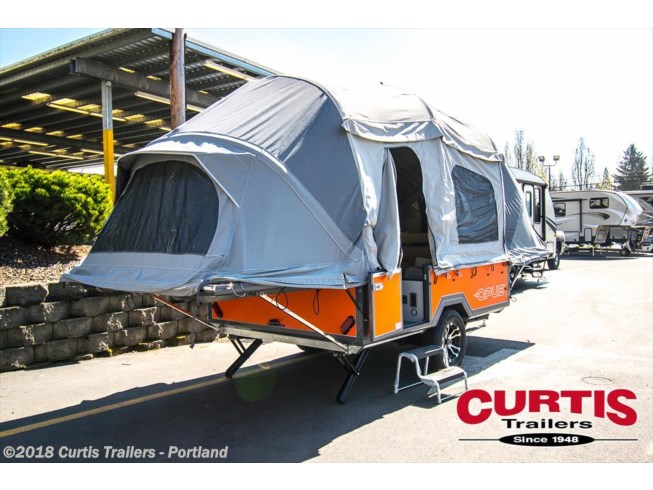 Once you have the Air Poles inflated, you will find yourself in a true home away from home. While other pop up campers can often leave you feeling trapped, the eight-foot ceiling featured in the OPUS Luxury makes sure everyone has room to breathe. The built-in skylights allow you to let some sunshine in during the day and gaze up into the stars at night. If cinema is your idea of nightly entertainment, have no fear. This luxury pop up is equipped with a cinema system ready for any movie night.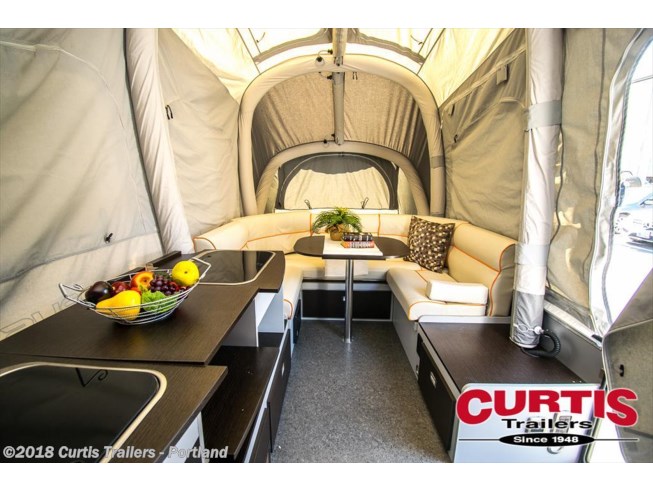 Weighing in at only 1577 lbs., the OPUS Luxury can be towed almost any SUV. While light in weight, the camper is still hefty enough to support 1925 lbs. worth of gear, with roof space for 6 bikes. If you are looking for a pop up camper that's convenient, luxurious, and lightweight, then the OPUS Luxury is one of the best options you will find! You can find this unit at Curtis Trailers where you can purchase it for $24,999.