It's that time of year again – colder weather! Some like to camp during the warmer months so they can swim and view the beautiful green trees as they hike. Others, however, prefer camping when it's cold, so they can sit by the campfire and bundle up while cooking some cold-weather recipes.
One of the best parts of camping is cooking over an open fire. We know that's an opinion, but most of you will probably agree. Coming back to the campsite after a day of hiking to pull together a belly-warming meal is what it's all about.
Below, we've compiled some of our favorite cold-weather campfire recipes that are sure to warm you up from the inside out.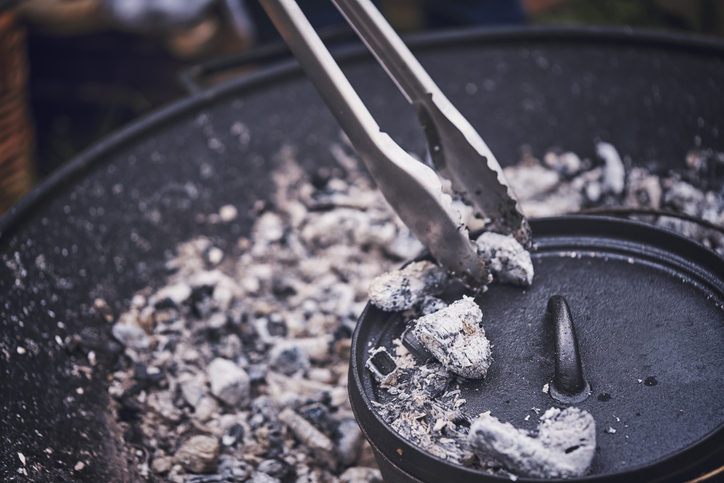 Start the day off right with an amazingly sweet, warm Camping Dutch Oven Campfire French Toast. You can top off with fresh fruit depending on which season you're camping. If you're camping in the winter, make a "warmer" version by adding cloves, cinnamon, nutmeg, or a combination of all three.
For another sweet but healthy breakfast, try this twist on classic oatmeal. Caramelized bananas and pecans on top of a hearty dish of oatmeal – what can go wrong?
For a savory, no-mess breakfast, an omelet in a bag is the way to go! Just whisk your eggs with whatever add-ins you like, seal the mixture in a plastic bag and boil in water for a simple, hearty and healthy breakfast in no time!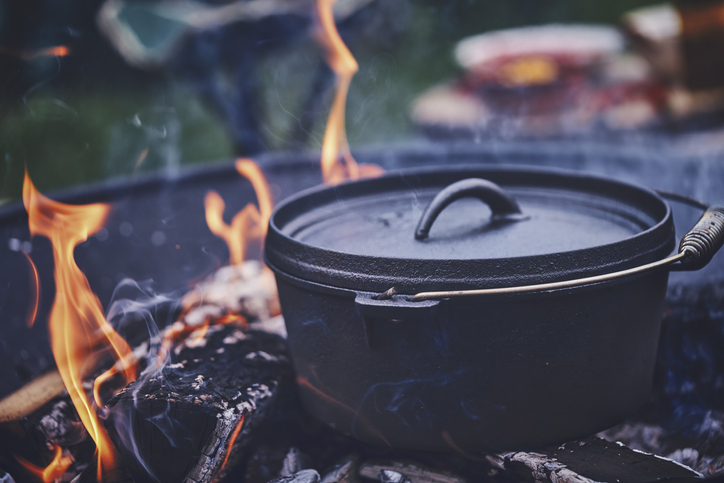 If you're looking for something that's unique and probably not seen much in the camping world, why not try Thai chicken? It comes together in less than an hour, and some of the prep is even done in advance. Check it out!
A campfire classic, this Campfire Chili is all you need to warm up at the end of the day. It freezes well, so you can make it ahead of time and pour it into a pot over the stove to reheat it. You can also pour this over spaghetti noodles if you're needing to up your calorie intake.
Almost anything can be made in a skillet or Dutch oven, and lasagna is no exception! Layers of cheese, sauce, noodles, and spinach are melted together over a fire to create a quick version of lasagna.
Who says comfort food is out of the question when camping? Not us! Try making a shortened, streamlined version of jambalaya in this Dutch Oven Jambalaya recipe that is easy and can be made over a fire.
As ultimate comfort food, mac and cheese is a dish that hits the spot after any strenuous activity! Make ahead and divide into small aluminum pans so all that's needed is a campfire to reheat.
What are your favorite recipes for winter camping? Let us know in the comments!