Christmas is coming and while some people will head to their sticks-and-bricks home to celebrate the holiday, many people will load up the RV and head to an RV park to celebrate the season. If you are one of those people who prefer to spend the holiday in your camper, then we have a list of the best RV parks for Christmas celebrations.
Christmas is the season for family togetherness and celebrating, but that doesn't mean you have to stay home to do so. You can pack up your family and head to the campground, decorate your RV for the season, and cook a delicious Christmas meal right in your camper. The holidays don't have to be traditionally celebrated, and we love that.
No matter if you are looking for a good campground to take the whole family to for a family Christmas vacation, somewhere to escape to solo and enjoy the quiet, or a place to celebrate and meet new friends, we have you covered with this list of some of our favorite Christmas campgrounds.
Need an RV to Celebrate In?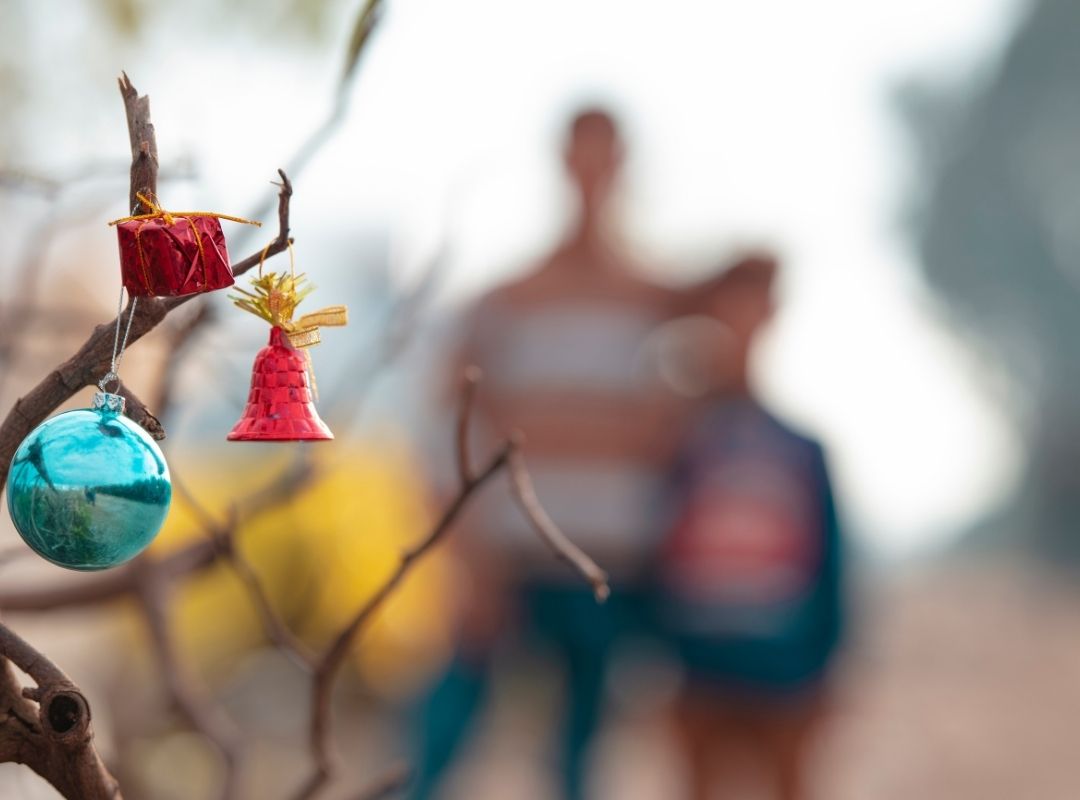 Celebrate Christmas at these Top RV Parks
Load up the kids, pack up the camper, and head to one of these top-rated RV parks to celebrate Christmas this year.  Some may not consider camping a very Christmas thing to do, but Cousin Eddie and all of the RVUSA staff would disagree with you there.
There are RV parks around the country that put on fantastic Christmas celebrations. You can find someplace warm to relax and celebrate near the beach. Enjoy a winter wonderland with Christmas-themed activities for the family. There is a campground for every type of RVer and we think you will find the perfect one for your holiday celebration right here on this list.
Ocean Grove Resort – St. Augustine Florida
If you want to spend your Christmas in front of the beach instead of the fire, then pack up and head down to St. Augustine in sunny Florida to enjoy a tropical Christmas you will never forget.
Ocean Grove Resort is one of our favorite Florida RV parks for Christmas time, and for good reason. The resort itself features beautiful sites, a stunning pool, and amenities that will please the whole family. They always have some sort of activity going on along with access to saltwater fishing on their private pier. And did we mention it is right across the street from the beach?
If you want to get out and explore, St. Augustine has so much to do during the holidays. You can check out the lights at the lighthouse and boat parades, and you may even catch a glimpse of a water skiing Santa!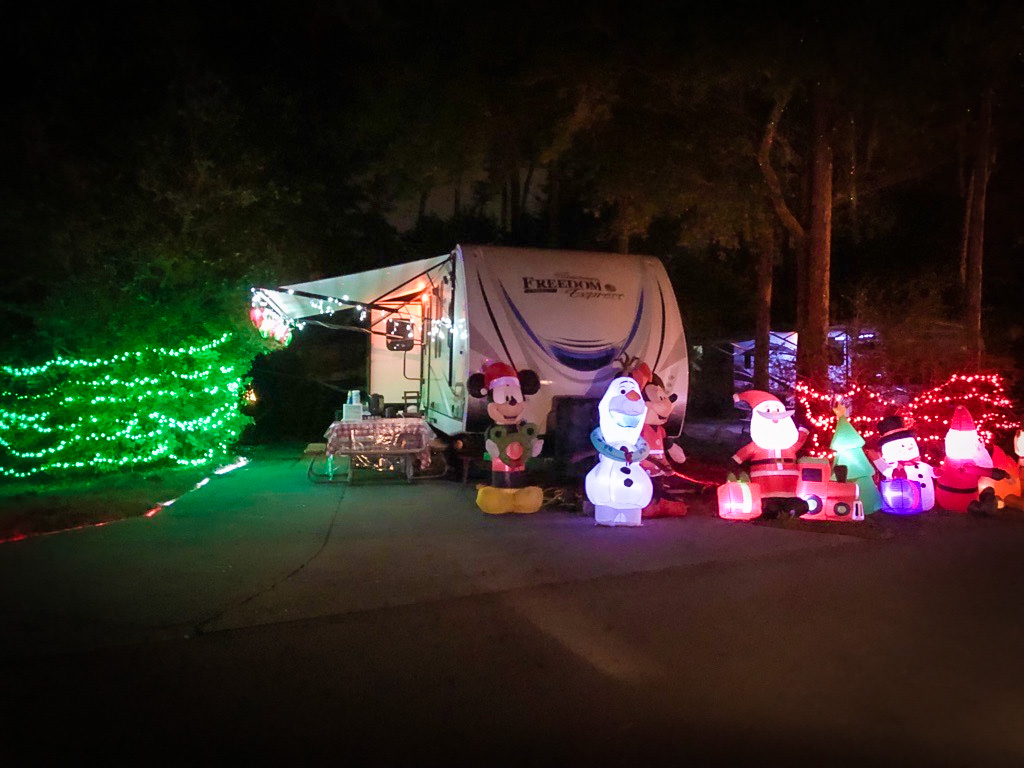 Disney's Fort Wilderness Resort
Sticking with warm and sunny Florida, another amazing campground to celebrate Christmas has to be Fort Wilderness Campground at Walt Disney World.
This is a great resort to visit any time of the year, but during Christmas, they really do go above and beyond with the Christmas Spirit! In true Disney spirit, the campground offers a whole host of family-friendly activities for you to enjoy when staying on property.
Most of the guests decorate their spots, and we aren't talking simple lights. These campers go above and beyond to really show out for the season.
There's no lack of things to do either. You can check out Mickey's Very Merry Christmas Party at Magic Kingdom if you want a day at the parks or even enjoy a horse-drawn sleigh ride through the campground to check out all of the decorations!
Flying Flags RV Resort & Campground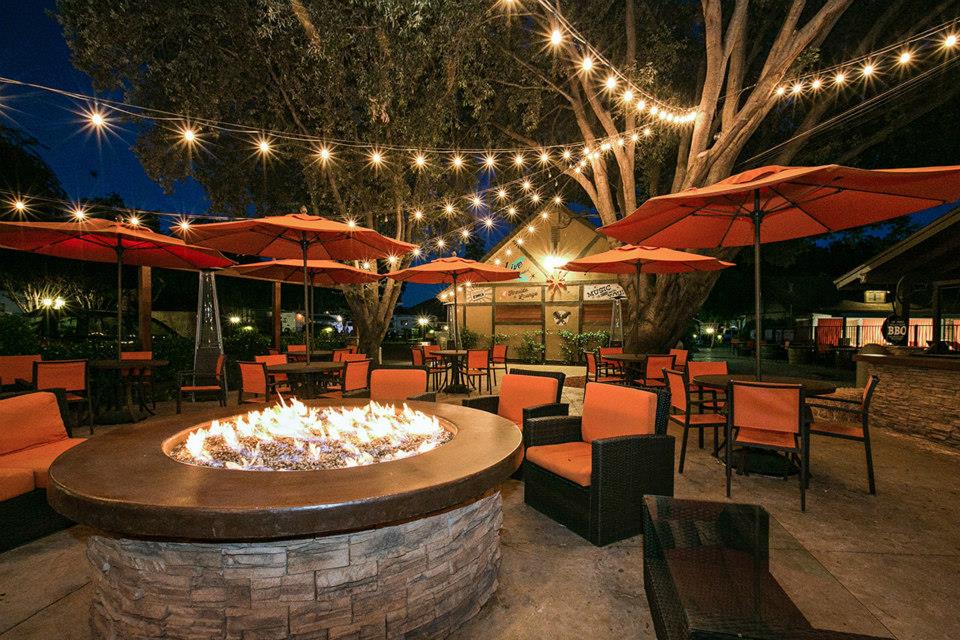 Moving on from Florida and traveling all the way across the country to another sunny state, we have Flying Flags RV Resort & Campground in Buellton, California. This super modern RV resort features a playground, general store, cafe, lounges and so much more!
Not only can you enjoy Christmas time in the warm California weather but you can also check out the nearby town of Solvang. This town is known for Danish-style architecture, making it feel like Christmas all year – but they REALLY go all out for the Holidays! While you are there you can check out Julefest and all of their seasonal events.
Ready to Find Your Dream RV?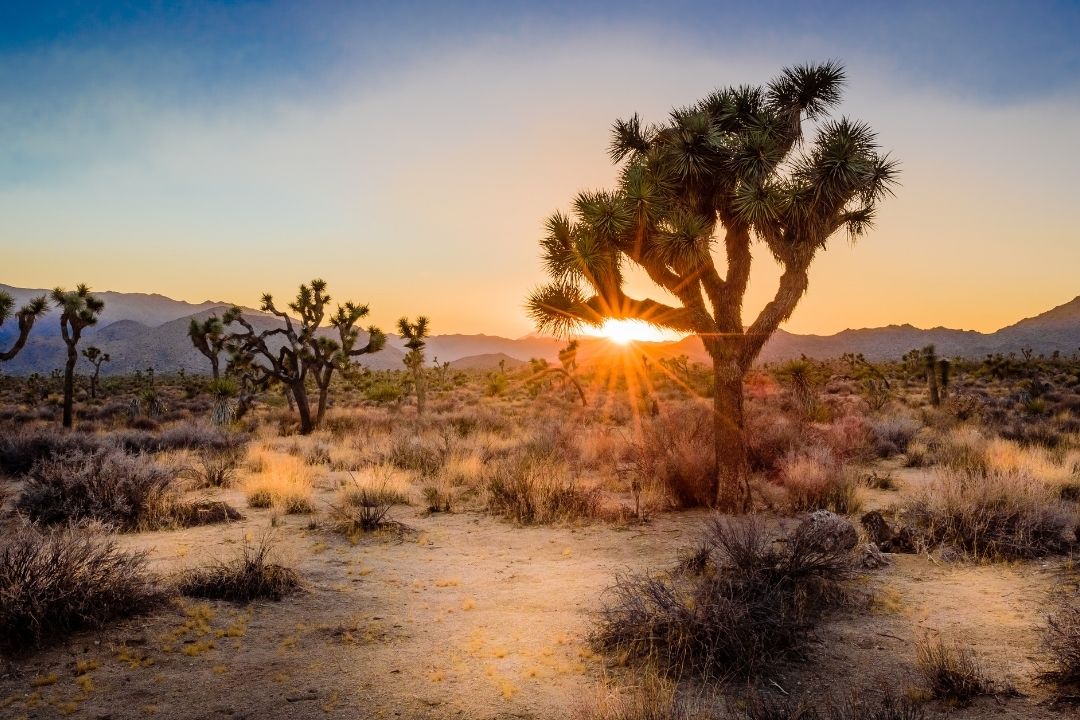 Joshua Tree National Park
Okay, so this one isn't an RV resort, but it is still a fantastic place to go camping at Christmas. Christmas in the desert is something magical, and what better place to experience it than at Joshua Tree National Park?
You can enjoy Christmas among the cacti in the Cholla Cactus Garden and enjoy the sunset at Keys View! This is one for those of you who want a peaceful Christmas away from the crowds and hustle and bustle of an RV resort. Here in the desert, it will just be peace and quiet to enjoy the season and bring in the new year.
James Island County Park Campground & Cottages
Get ready to enjoy Christmas in all its beauty and glory when you stay at James Island County Park Campground & Cottages. This beautiful campground in Charleston, South Carolina has a climbing wall, freshwater lakes, miles of hiking trails, a dog park and so much more.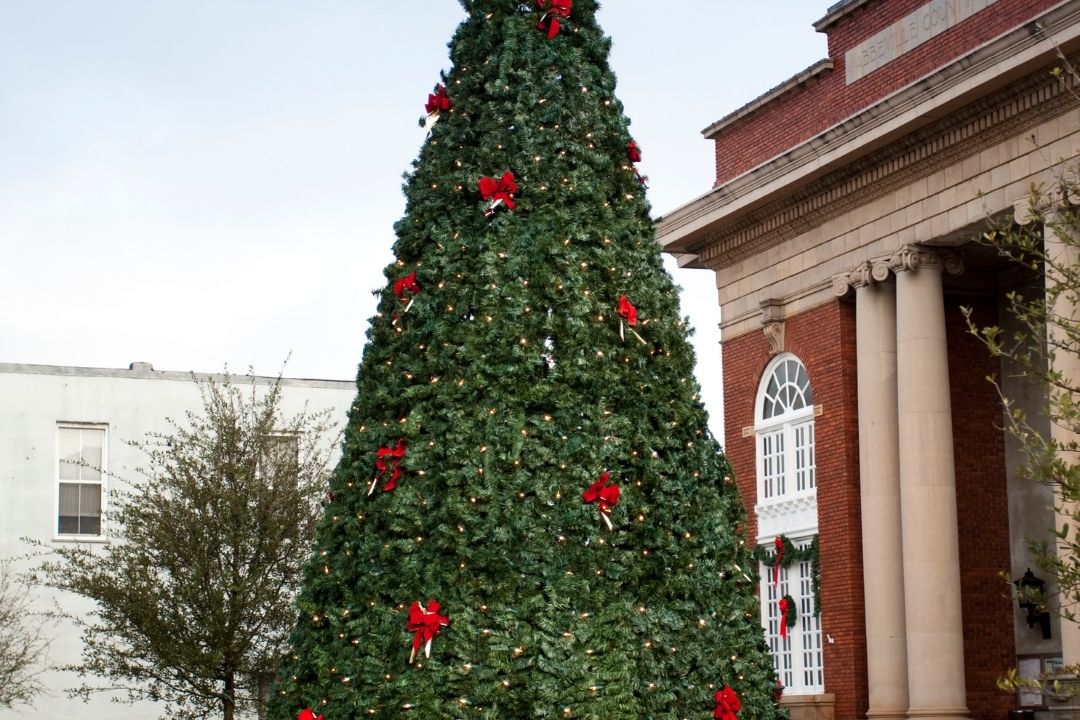 If you want to explore the city a little, you can partake in all of the Christmas festivities that the city has to offer. They hold an annual Holiday Festival of Lights where you can enjoy s'mores, a carousel, visits with Santa and train rides!
This is the place to stay in the South if you want a truly beautiful Christmas campground experience.
Festive RV Destinations for Christmas
No matter which of these RV resorts you decide to spend your Christmas vacation at, we know that you are going to have a festive time this holiday season.
Christmas isn't about the gifts and the stuff, it is about family and time together. These campgrounds will give you a Christmas vacation that you will never forget!
So pack up the tree and the family and head out to one of these best RV parks for Christmas to make memories that will last a lifetime.