Guest Post By: Laura Dexter
It's tough to find a more picturesque place to visit than Colorado. If you want to see photo-worthy spots in Colorado, you have a colossal selection of natural settings, historic places, urban destinations and sports fields that are both fun to visit and eye-catching for photographers of all skill levels.
The following are just eight photo-worthy spots in Colorado.
ASPEN- MAROON BELLS
This may well be the most photographed location in the state. A spot you'll see in nearly every wall calendar of scenic Colorado photos, are the Maroon Bells mountain peaks, lake and valley in Aspen. This geologic wonder is breathtaking, especially in the fall when the aspen trees are turning bright gold.
You'll find places to camp at Silver Bell Campground on the banks of Maroon Creek. There are 14 tent sites and spots for RVs. There are more spots available at the Silver Bar and Silver Queen Campgrounds. Huge crowds in the fall make it tough to drive up to the top, but there is a bus that runs throughout the day. A visitor website offers tips on how to best maneuver a visit to the Maroon Bells.
TELLURIDE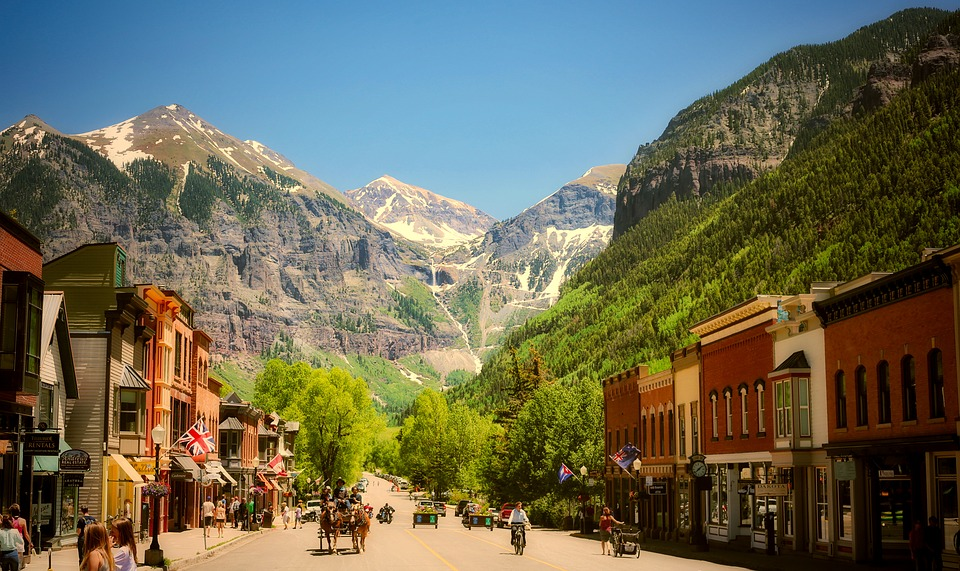 This former gold and silver mining town is nestled in a box canyon within the majestic San Juan Mountain Range. It's home to a different festival every weekend all summer and winter sports in the cold months. Telluride is surrounded by scores of nearby places that are fantastic photo opportunities, making it a strategic central location for daylong shutterbug excursions.
There are numerous campgrounds in the area and all welcome RVs. But parking space in town is limited, so RVs and trailers are encouraged to park overnight in Telluride Town Park Campground.
MESA VERDE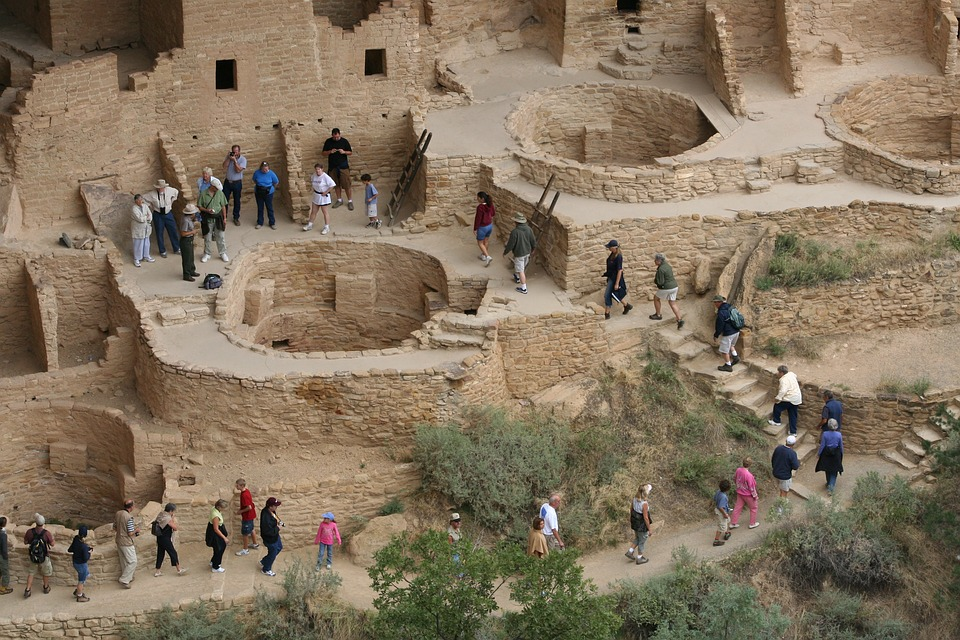 You'll find plenty of camping spots near Mesa Verde. The ancient cliff dwellings in this national park will take you back to a time more than a thousand years. Explore the grounds where the Ancestral Pueblo people lived beneath the shelter of overhanging cliffs. The National Park Service manages this archeological treasure and educates visitors about the history and mysteries of Mesa Verde.
THE GREAT SAND DUNES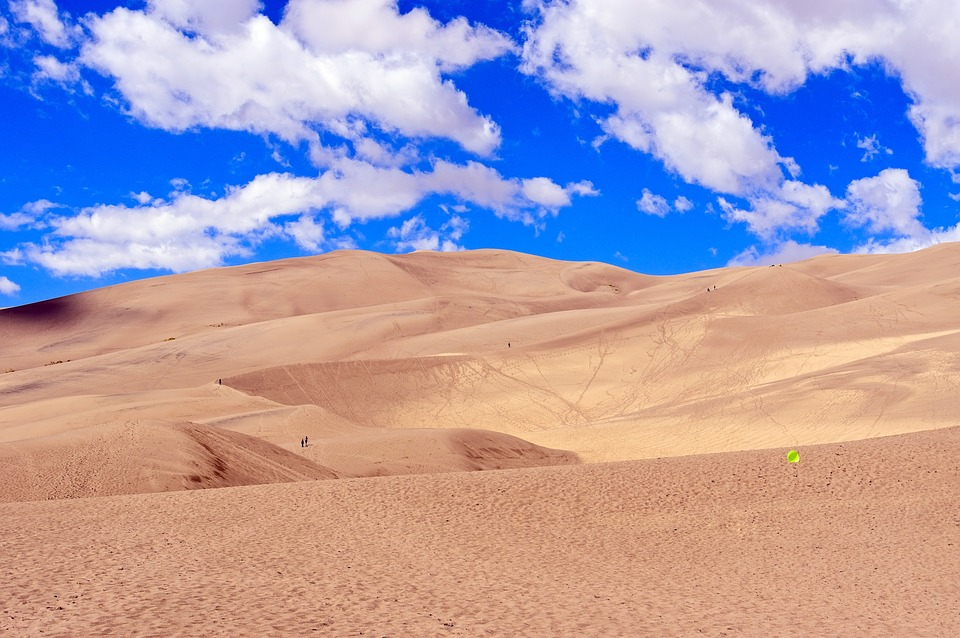 Another of our favorite Photo-Worthy Spots in Colorado is overseen by the National Park Service. The Great Sand Dunes, is North America's highest elevation dune field, spans 30 square miles. Light and shadows and the ever-changing skies make for endless photo ops. Surrounding all that sand are alpine peaks and lakes, forests, woodlands, meadows, and wetlands. Each has an abundance of wildlife and scenic views.
RED ROCKS AMPHITHEATER
Red Rocks Amphitheater is a mecca for outdoor live music lovers.  Attend a summer concert and arrive early to park and hike around to one amazing photo stop after another. Situated just above the rustic foothills town of Morrison, Red Rocks Park features geologic formations including two giant red sandstone monoliths called Ship Rock and Creation Rock. Those features  form a natural acoustic structure like no other on Earth.
UNION STATION
Denver's recently renovated train and light rail hub houses shops, bars and restaurants. Union Station serves as a bustling meeting spot. From here, you can walk, bike, scooter, rickshaw, drive or ride share to countless downtown attractions. Check out the outdoor 16th Street Mall with its free trolley that runs to the gold-domed Colorado State Capitol building. Colorful wall murals are popular and make for great photo backdrops. Interesting architecture and modern skyscrapers that reflect the skies provide endless possibilities for shutterbugs.
COORS FIELD
If you're in Denver during baseball season, treat yourself to a night game at Coors Field. The weather is sure to provide some entertainment aside from whatever is happening on the field. (Note the lightning rods at the highest points of the ballpark.) The sunsets are often spectacular, as seen from west-facing seats. The Coors Field ground crew is world-class at maintaining perfectly manicured grass for every home game. They're happy to share their secrets on the type of grass, fertilizer and care they use to maintain healthy turf in the Mile High City.
DENVER ART MUSEUM
The dazzlingly designed Denver Art Museum has a photo policy for its exhibits and for professional photographers and members of the media. Visitors have free reign with their cameras, as long as you're not shooting high school senior portraits or modeling portfolios. Spend some time wandering the exterior of the museum and look up for perspectives that will inspire your social media followers to comment.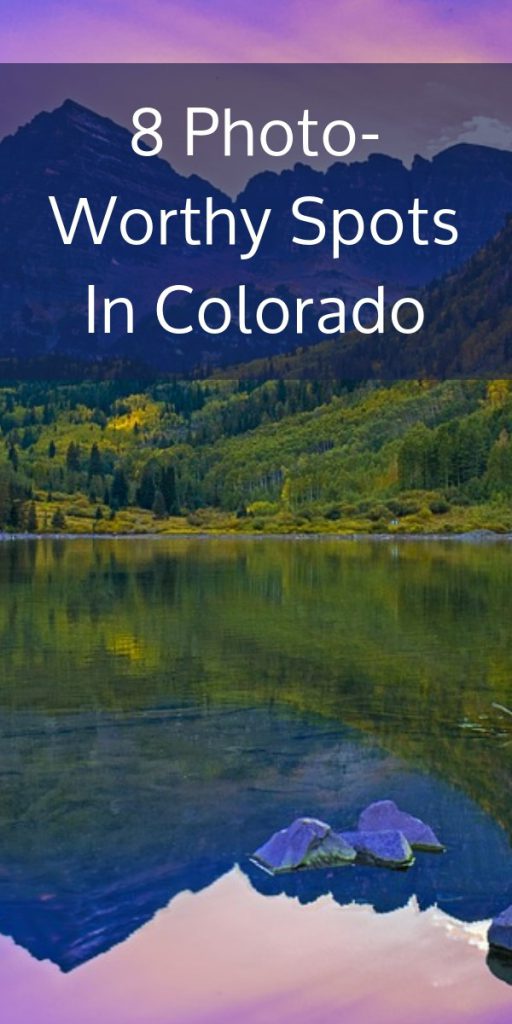 Laura Dexter is an avid hiker and runner who travels around the country, taking part in marathons and 10Ks throughout the year. When she's not writing about her races or travels, you'll find her hiking in Colorado with her husband and three children.