Bigger isn't always better. Sometimes a tiny camper will pack a big punch! From retro inspired designs, off-roading specials, compact Airstreams and more…These 10 campers are ready to impress as the coolest small campers on the market today!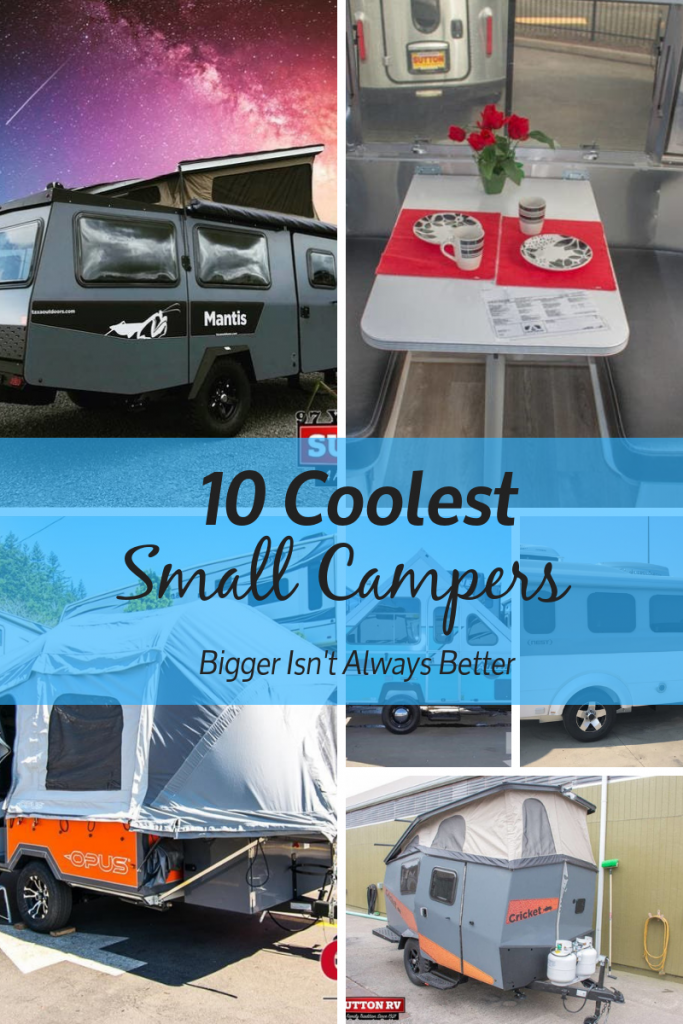 Taxa Hybrid Campers
Three of the most unique small campers are all made by Taxa. They are a fun brand that creates some of the coolest small campers on the market today. With their unique designs, light weight, and NASA inspired designs, Taxa makes some of the best boondocking and overlanding campers!
Taxa Mantis Trek
The Mantis Trek has all of the necessities you need with a beautiful design perfect for the outdoor lover! Fully equip for spending multiple days boondocking, the Mantis is a dream for the more rugged of campers.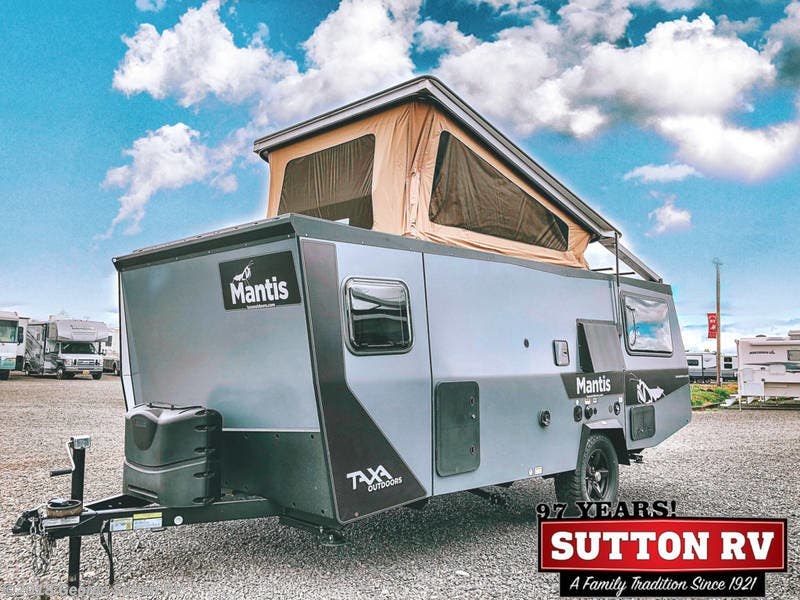 Taxa Cricket Trek
The Taxa Cricket Trex, like the aforementioned Mantis, is created with NASA inspired design. This Cricket is specifically manufactured to fit the needs of the overlander with smaller vehicles. Thinking about pulling a camper with your Jeep? The Cricket is perfect for you! Fit to spend days off the grid, the Cricket is ready to go on your next off-road adventure.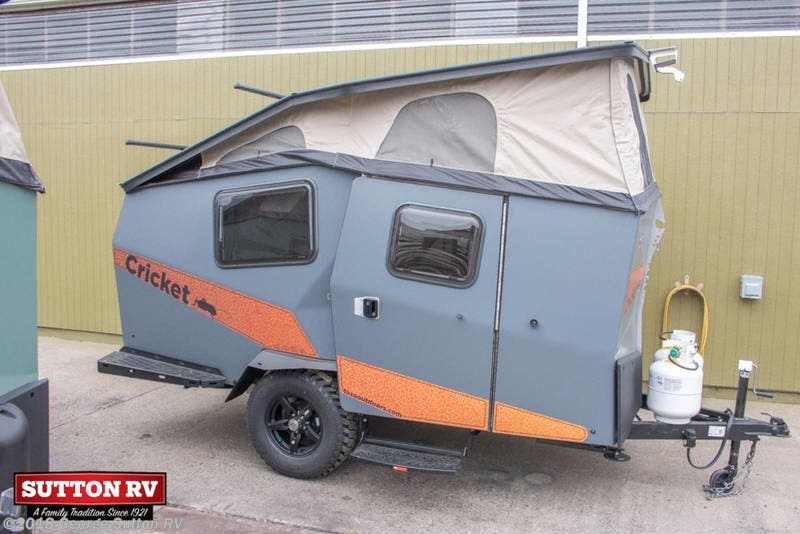 Taxa Tigermoth Camp
Another of the coolest small campers by Taxa is their Tigermoth Camp Hybrid RV. The smallest of the three, Tigermoth is the most rugged as well. While it may be lacking in bells and whistles, it goes above and beyond when it comes to being prepared for an extended off the grid stay. Lightweight and rugged, this two person camper is ready for a true boondocking adventure.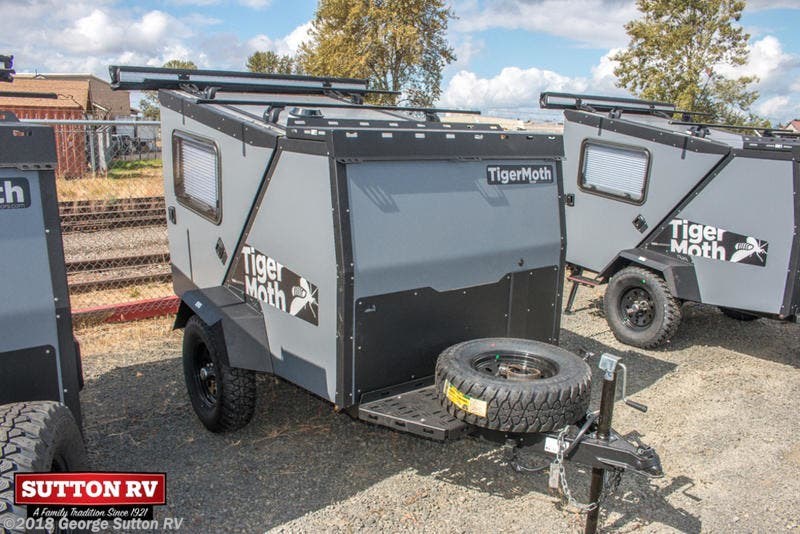 Compact Airstream Travel Trailers
Airstream is a classic RV brand. They are known for having beautiful sleek designs, and that signature silver metallic appearance. Airstream has lately gotten into the compact trailer side of the industry and are putting out some amazing and really unique small campers.
Airstream Basecamp
The Basecamp by Airstream is one of the coolest small campers on the market today. It is made for people who want to have the freedom to go anywhere they please. This is a camper that is built tough and ready for adventure. The benefit of these smaller campers is that they are easy to haul and so light that you don't need a large truck. SUVs and even Jeeps are capable of hauling this Basecamp model. While it may be small though, it has a really roomy and comfortable interior.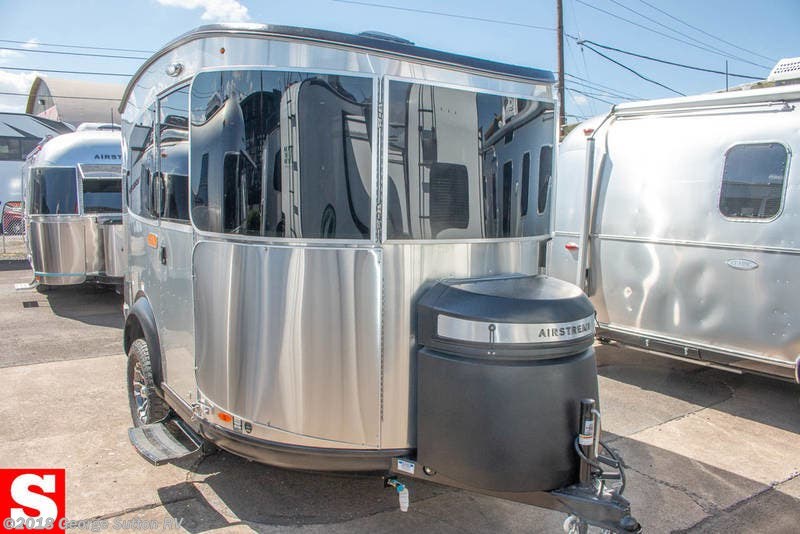 Airstream Nest
The Airstream Nest is probably the most unique of the Airstream family. It is lacking that classic silver exterior, but it still maintains that sleek modern design that Airstream is known for. The Nest line comes in multiple floor plans, and features a super modern design with comfort in mind. Airstream Nest Trailers are made for modern-living outdoor enthusiasts.
Airstream Sport
The compact Airstream Sport is a fun little camper with a super modern interior. This camper is proof that big adventure can come in small packages. Unlike many of the small campers on this list, the Airstream Sport sleeps 4 people comfortably! This is a perfect little trailer for getting out on long weekend off-road adventures.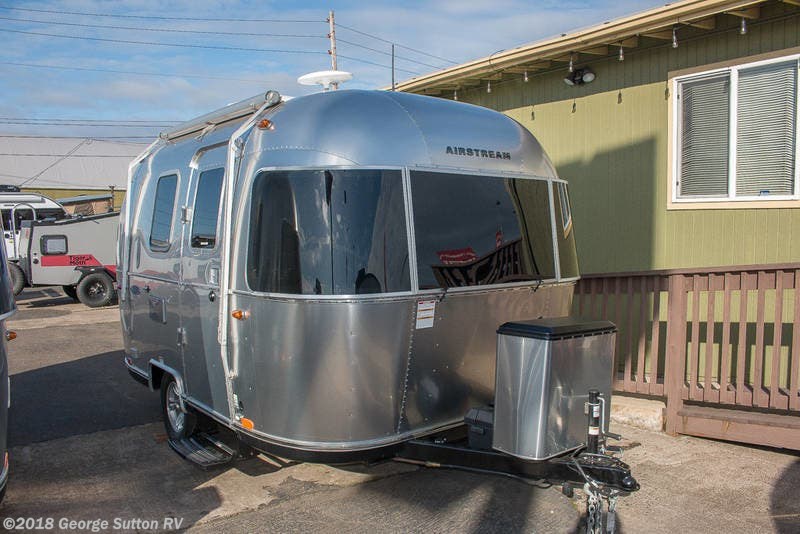 Little Guy Trailers
How perfect is this name!?! Little Guy Trailers are absolutely adorable with their retro inspired design and modern amenities.
Little Guy Trailers Max
The Little Guy Max is a little trailer with a big punch! A beautiful retro design will take you back to the golden days of camping… but you will still be wrapped in comfort with all of the modern amenities you could ever want.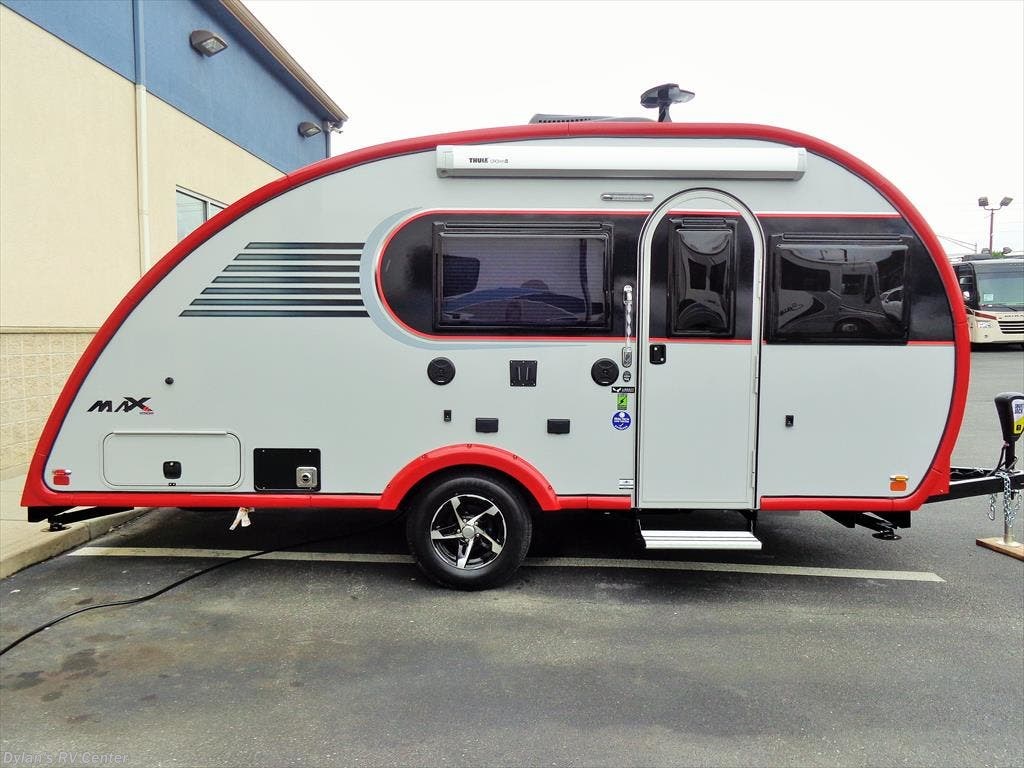 Little Guy Trailers Mini Max
The Little Guy Mini Max is a slightly smaller version of their Max. Super similar in style and function, just slightly more compact, making it perfect for solo or two person camping trips.
OPUS
OPUS is taking the Pop-Up Camper to the next level with their OPUS Luxury. Easy to haul, these guys pack a bug punch! With their beautiful luxury interior, this is the Pop-up for the Glamper at heart.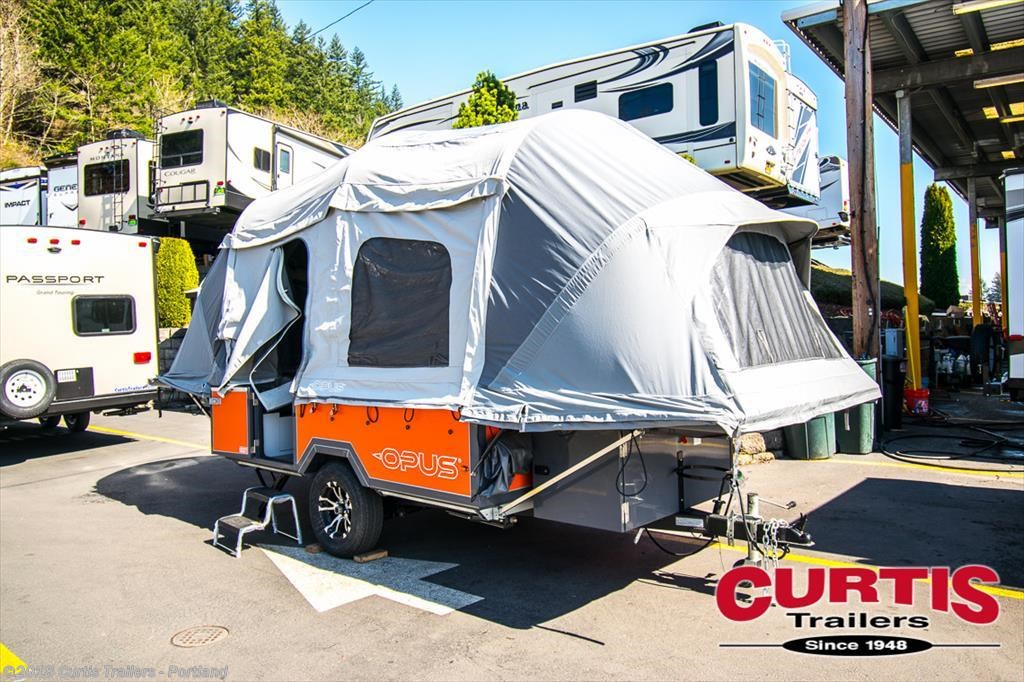 Nucamp RV
This no slide ultra light is the perfect little tear drop travel trailer! The Nucamp has a wonderful outdoor kitchen and an adorable retro inspired interior.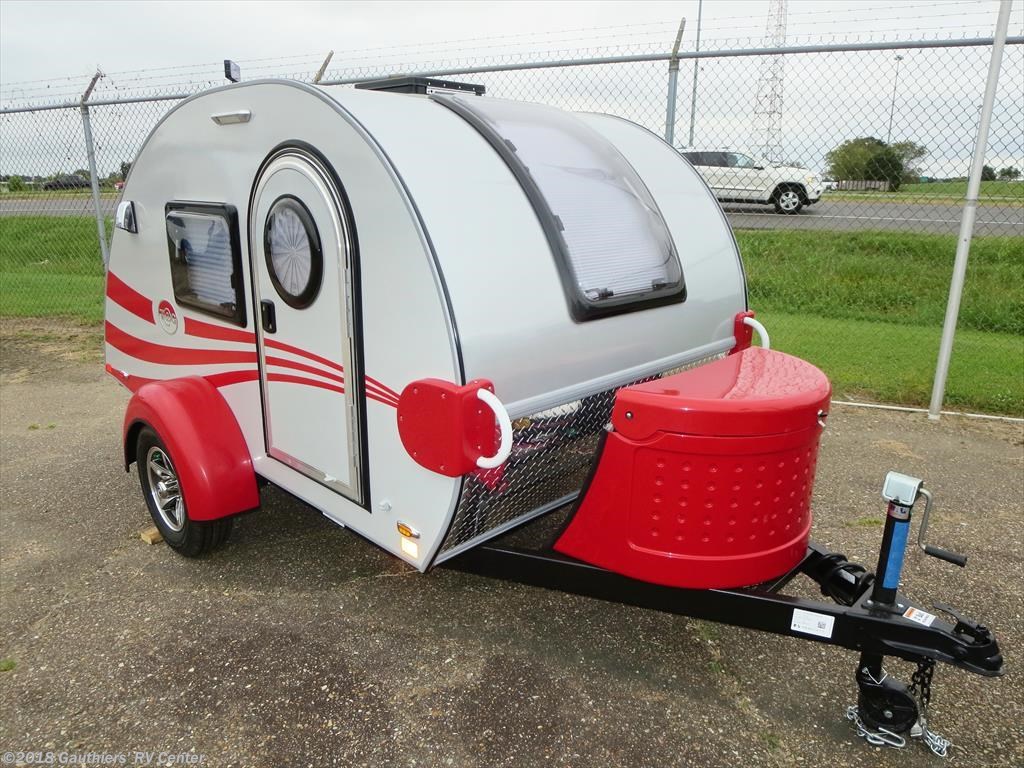 Riverside RV
The Riverside Retro RV has to be one of my favorites! It is exploding with retro charm, but has all of the modern comforts you would want while out camping.