Many people are now searching for new ways to safely travel and see the world without exposing themselves. Whether you want to see the world solo, or you're looking for a family-friendly vacation, an RV just may be the safest way to travel 2020 and beyond.
Even once you've decided to purchase an RV, the options are endless, and you may feel inhibited by your vehicle. There is a common misconception that you have to have a truck in order to tow an RV — that couldn't be further from the truth. With today's innovative, light-weight trailers, you could be comfortably and safely touring the land with a trailer towed by the compact SUV you already own.
At RV USA, we want to help you take your traveling dreams and turn them into a reality. That's why we've compiled a list of trailers you can tow with a compact SUV. If you have a midsize SUV, you should check out our recent post on SUV-friendly RVs.
Before we go any further, let's take a look at how you can calculate the towing capacity of your compact SUV.
How Do You Know What Size RV Your Compact SUV Can Tow?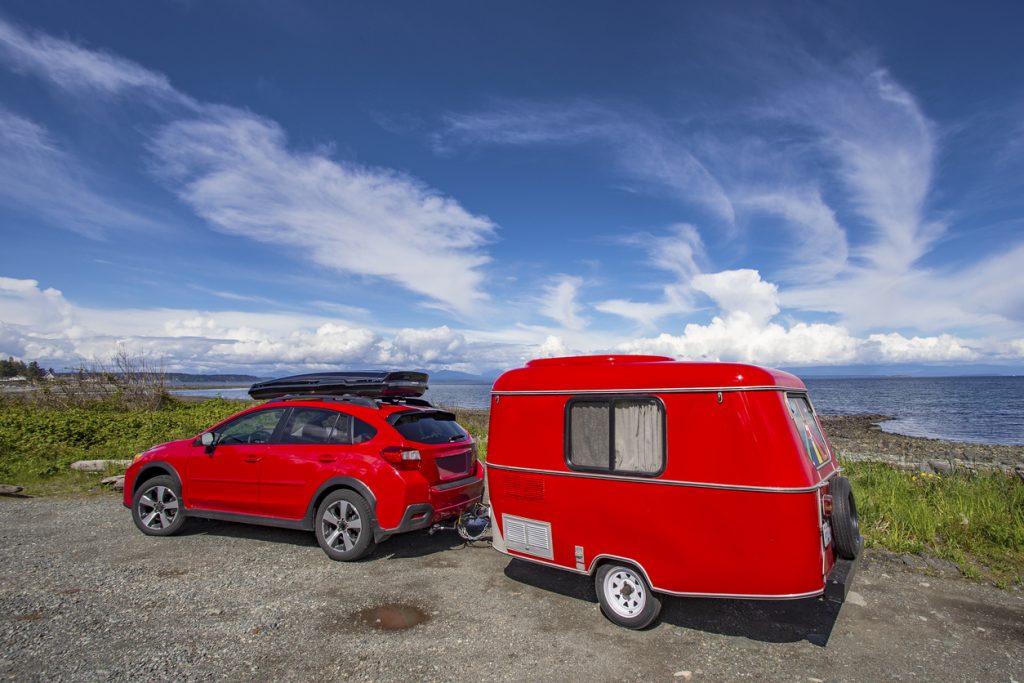 It's important that you figure out what your SUV is capable of towing. Feel free to follow along with the steps below.
Step 1:
Check your SUV's manual to find the towing capacity. On average, compact SUV's are typically ranked between 1k – 3k towing capacity. Of course, there are exceptions. So, you'll want to confirm before you make any decisions.
Step 2:
Add the trailer's cargo carrying capacity (CCC) — this is the amount of weight your trailer can carry — to the dry weight of your trailer to confirm the gross vehicle weight rating (GVWR). This number should be compared to the number you previously found in step 1, as the GVWR cannot exceed your compact SUV's towing capacity.
Step 3:
Make sure you account for your hitch-weight rating — each hitch has a maximum weight it can support. You'll want to check that number against the RV's "tung rate." If the tung rate exceeds your hitch's weight rating, you may run into some issues down the road.
Now that you know what your compact SUV is capable of, let's get you ready to hit the road in one of these fully-loaded RVs. At RV USA, we offer multiple models that can be towed by compact SUVs — let's take a closer look:
2020 NuCamp TAB
Welcome to NuCamp, a new way to travel. This compact, towable RV is packed with space-saving, innovative designs so that you and yours can easily travel in comfort. With its large bed, fully-equipped kitchen, full bathroom, and convertible dinette, you can have all of the comforts of home on the road. It's worth noting that this is one of the heaviest trailers we'll discuss today, so you'll want to ensure your compact SUV is compatible with the NuCamp's weight.
2020 ProLite 12 v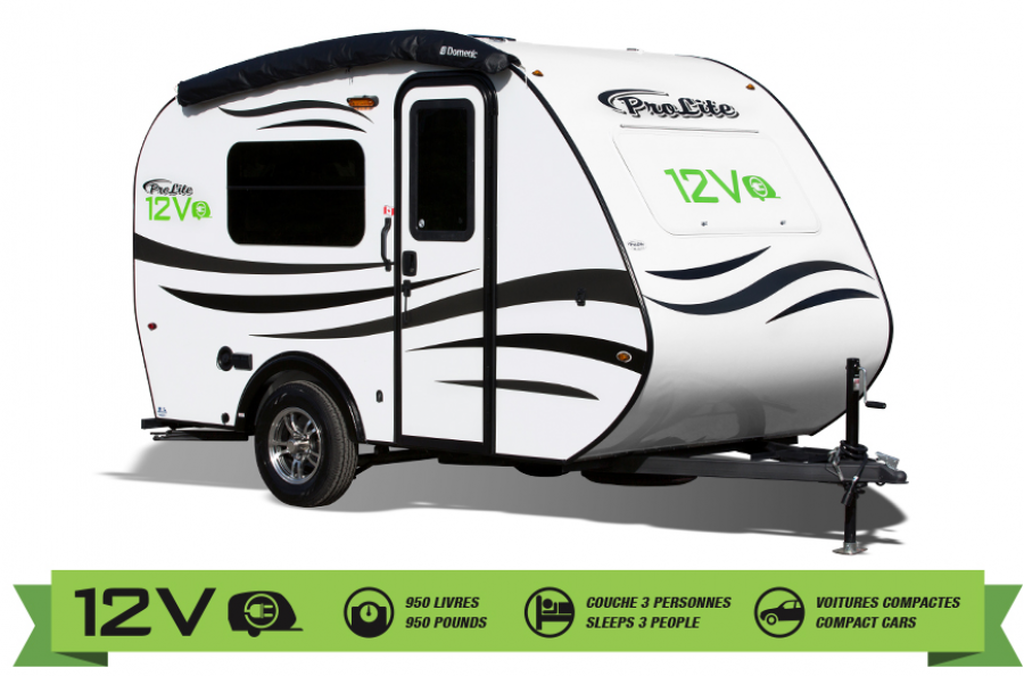 Coming in at just over 1,000 lbs, this green RV includes ample storage, a microwave, a sink, and a portable heater. While you trade a full bed for a convertible dinette, you make up for this with its easy-towing ability. Perfect for solo or couple campers, the ProLight provides all of the amenities you need for your next road trip.
2021 ProLite Plus S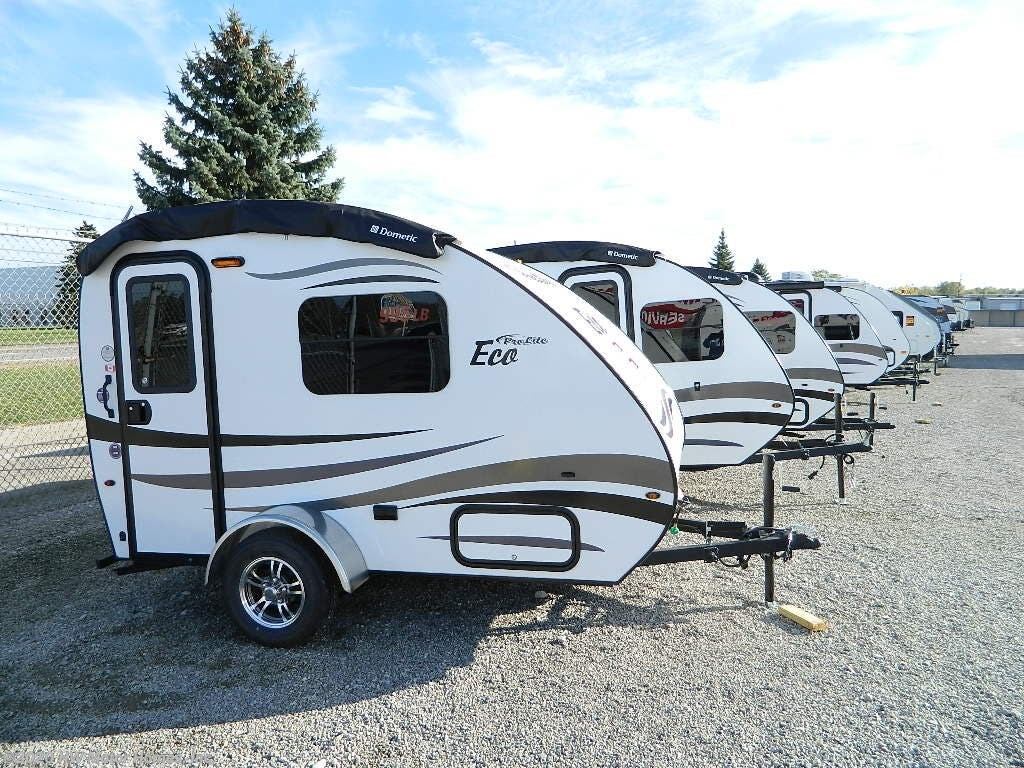 If you aren't too keen on buying a camper without a toilet or shower, the ProLite Plus may be the solution you were searching for. While it may be hard to believe that you could pack a full bath, kitchen, and bed into this 1,300 lbs camper, it's worth taking a closer look.
2021 Forest River Flagstaff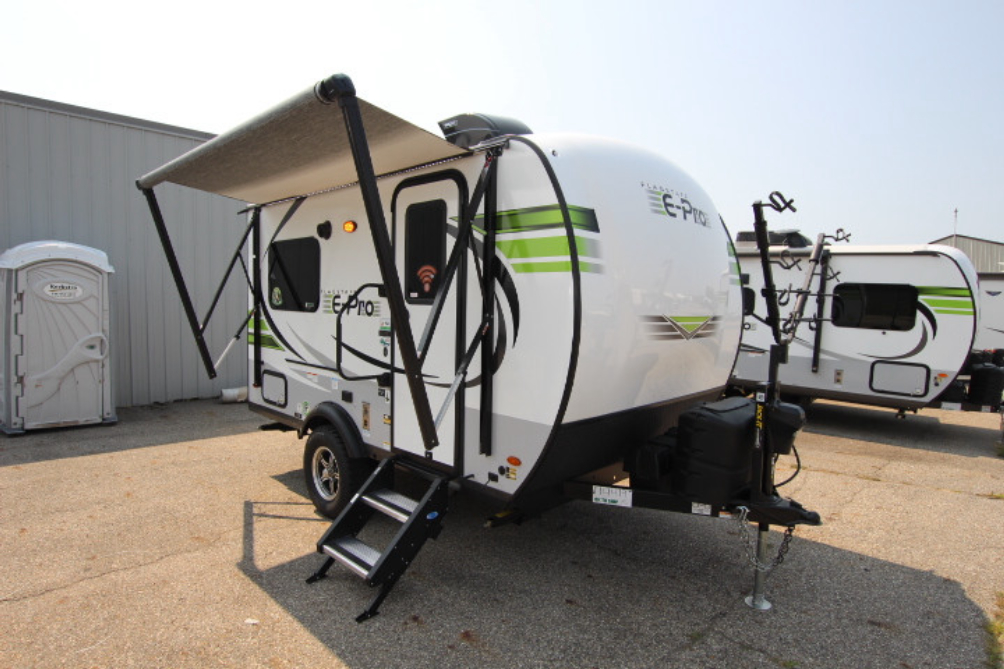 When you plan to bring your whole family camping, you might need something that offers a bit more sleeping space. If that's the case, look no further than the Forest River Flagstaff. This popup offers ample sleeping space, a full kitchen with a dinette, and an outdoor grill. With its compact shower/toilet combo, this 2000-lbs trailer packs a lot into its space-saving design.
2021 Forest River R-Pod RP-191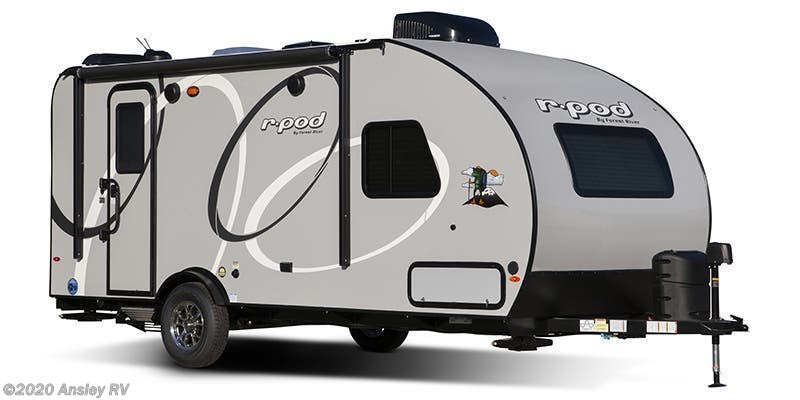 Coming in toward the top of most compact SUV's towing capacity, the R-Pod by Forest River offers all of the amenities found in the Flagstaff with the added benefit of air conditioning.
2021 Sunset Park RV TRAVELER 109 MICRO TUFF

The Micro Tuff by Sunset Park is yet another space-saving, towable RV. With its full kitchen and bed, this RV offers a convenient experience for single or couple campers. This RV doesn't have a bathroom, however, it's fit with an air conditioning unit, so you'll stay comfortable indoors.
2021 Sunset Park RV SunRay SPORT 115 MICO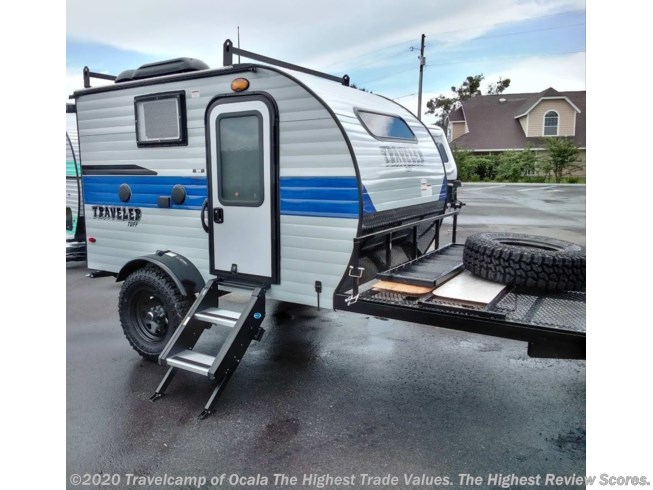 Also by Sunset Park, the SunRay Sport Micro can sleep up to three guests, providing a bit more space than the Micro Tuff. It's still light, coming in at 1600 lbs.
Winnebago Minnie Drop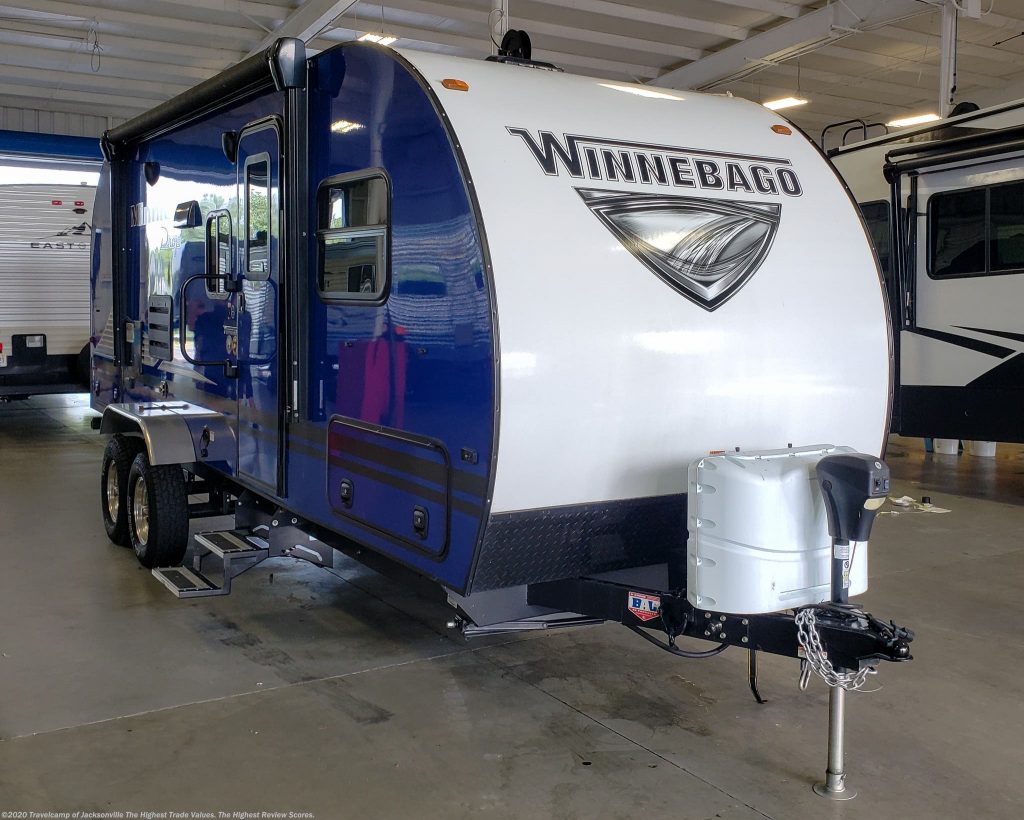 If you're in the market for a used RV, you may consider the Winnebago Minnie Drop. This compact camper is fit with a comfortable bed, full bath, and full kitchen, however, it does come in towards the top of our towing capacity at 2,900 lbs.
RV USA – America's RV, Trailer and Camper Dealer
At RV USA, we're constantly updating our inventory with new and used campers. If you're interested in seeing any of the trailers mentioned above, or if there is another RV you have in mind, we'd love to help get you in an RV that works for your lifestyle. You can trust the expert staff at RV USA to help you find the perfect RV for your next adventure.