Like any vacation, a successful RV trip starts with a great plan. Just because there are no flights or hotels to be booked doesn't mean you can get away with leaving on vacation without the proper preparation!
Don't Make These RV Travel Planning Mistakes
In some ways, RV trips may even take a little extra forethought if you want to avoid common RVing mistakes. Failing to prepare for your RV vacation or even full-time RV life can leave you burnt out, overwhelmed or even broken down on the side of the road. With just a few tweaks though, you'll be set up for RV trip success. We've compiled a list of RV travel planning mistakes to avoid to help you have the RV trip of your dreams.
Traveling too far in a day
One of the most common RVing mistakes travelers make is planning to drive too many miles in one day. We get it – you're eager to see all that the world has to offer and you want to cram in as much as possible! However, you won't be able to enjoy all the stops you do make if you're forcing yourself into long travel days. Driving an RV can be mentally and physically taxing. It's not the same as driving a passenger vehicle, and you shouldn't plan to drive as far as you would in a simple road trip. Once you arrive, you're still going to need the energy to set up your campsite and wind down for the night. That doesn't even include the need for energy for fun outdoors activities at your destination!
Not only can your personal enjoyment of your trip be affected, but it can also lead to mistakes and avoidable accidents on the road. Many RVers use the "3 x 3 rule": travel less than 300 miles in a day, or arrive at your destination by 3pm. If you're vacationing, this gives you time to relax and enjoy your time away. If you're a full timer, remember the RV isn't a 24/7 vacation; it's home now. Having limits helps you move at a sustainable pace for life.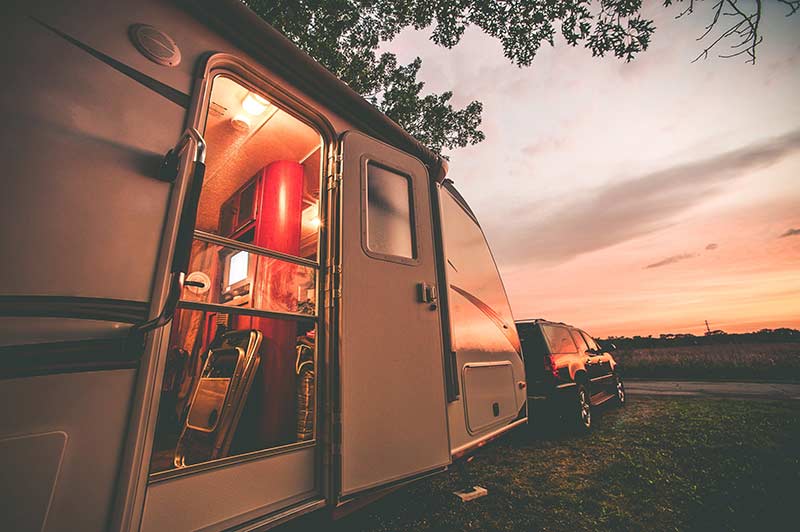 Need the perfect RV for your travels?
Including too many stops or activities
In the same vein, you want to avoid planning too many destinations or activities into your trip itinerary. Many RVing beginners bite off more than they can chew with the number of stops they want to make on a single RV trip. Keep in mind that the more destinations you want to reach, the more time you'll spend driving and setting up camp at each different location. A different stop every night can be too much for many RV travelers.
Similarly, you'll have a hard time enjoying your vacation if every minute is scheduled to the brim with hiking, biking and other outdoor activities. One of the best parts of RV life is the slower pace at which the world turns when you're out in nature, so don't miss out on this perk because your RV travel planning included too many adventures. We encourage you to leave some time to sit outside your RV at night time and socialize with other campers at your RV park, or even look into the events and activities at the park. That way, when you come home, you won't feel like you need a vacation to recover from your vacation.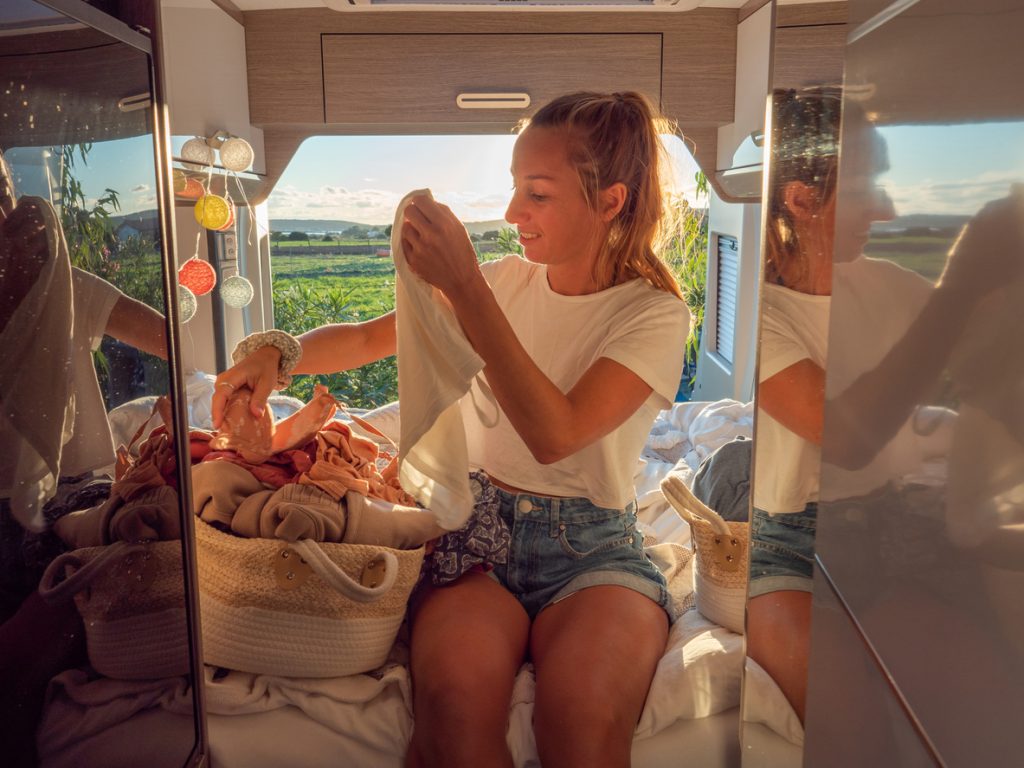 Packing too much
Few things can make your vacation stay feel more stressful than clutter. That's why you'll want to avoid overpacking as you head off in your RV. Effective RV travel planning includes a having a standing packing list of things you want to bring on every RV trip. Your essentials list should include things like RV toilet paper, an emergency kit, toiletries, camping chairs and other practical items. The rest of what you pack should be determined by weather, destination and activities. Because of the limited space inside an RV, experienced RVers advise you to bring less than what you think you'll have room to bring.
Another element you'll need to consider is packing food for your trip. RV travel planning means meal planning as well. You don't want to bring so much food that it will go bad by the end of your trip, but you also don't want to get stuck in a remote area without food options. Having a meal plan ahead of time allows you to pack only what you need yet still be prepared for any scenario.
Not having a checklist
The biggest thing you can do to protect yourself from potential breakdowns ruining your RV vacation is to follow a strict RV maintenance checklist before each trip. Neglecting pre-trip maintenance is the fastest way to put yourself in a situation where a rig issue robs you of valuable hours spent enjoying your vacation. By checking things like your oil, fluids, fan belts and generator before you even leave, you're increasing your chances at a worry-free trip.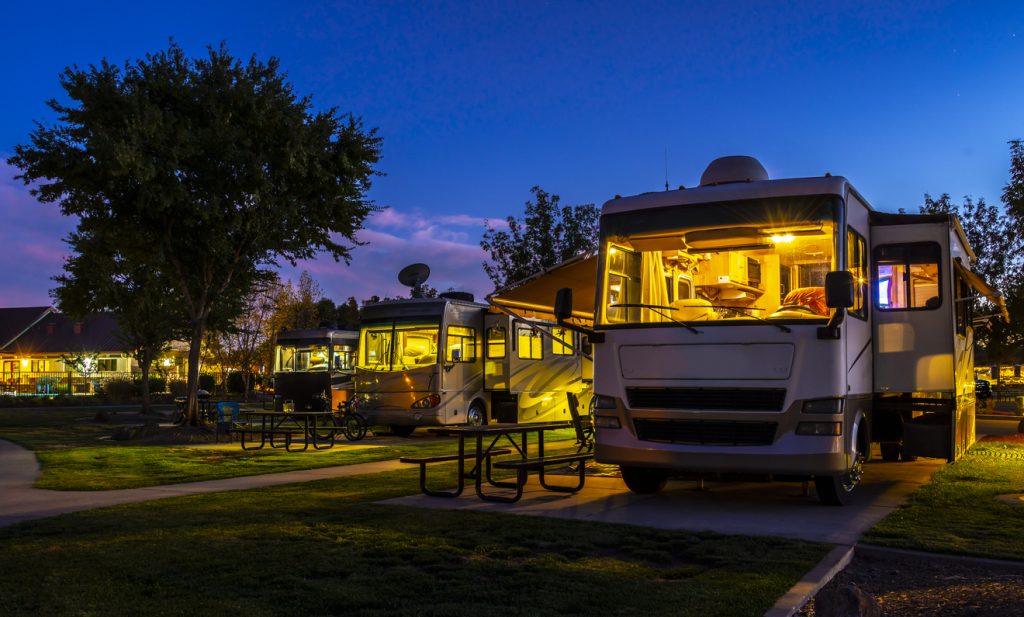 Leaving your campsite out of your RV travel planning
It might sound fun and spontaneous to hit the road without knowing where you'll end up for the night, but this ill-advised strategy belongs on the list of RVing mistakes. If you don't book campground reservations ahead of time, you risk arriving to a fully booked campground and no fallback plan. Having a reservation at your campground ahead of time is especially important this year as the world eagerly returns to travel again and RV parks are busier than ever. It's recommended to book weeks in advance so that you ensure your spot is saved at the destination of your choice.
One way to plan unique stops into your trip is by getting a Harvest Hosts membership or a Boondockers Welcome membership! These companies have thousands of host locations across the US combined in beautiful places like farms, wineries, museums and other attractions. And when you use our link, you can get 15% off Harvest Hosts! We wrote all about how to find these unique campsites in our blog about how to camp at wineries and farms.
Even if you prefer boondocking on public lands, at least make a plan for the area you plan to turn in for the night using a site like Campendium or Dyrt. No one wants to reach their driving limit for the day only to find out you have to keep driving in order to find a place to set up camp for the night.
Get 15% off Harvest Hosts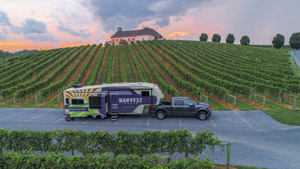 Not mapping your route
Finally, we recommend mapping your route ahead of time so you know exactly how many miles you'll travel, where you'll stop and how much gas you'll need to get through it. Apps like Roadtrippers are fantastic for this purpose and can calculate the amount you'll spend on gas based on mileage and current prices in the area.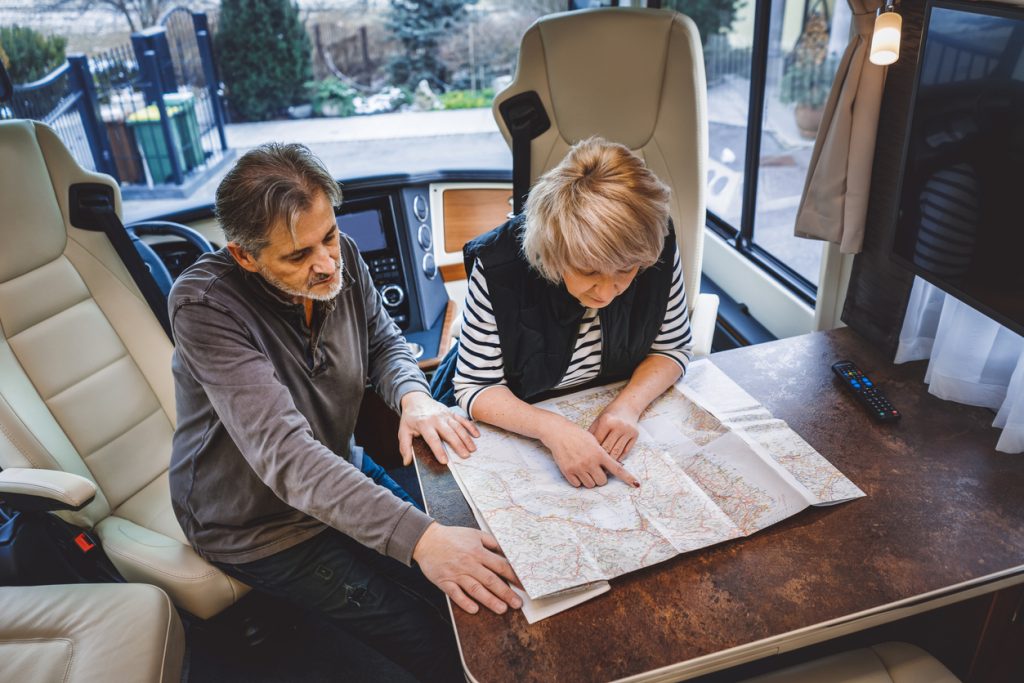 Successful RV Travel Planning
By avoiding the mistakes we've listed here, you're well on your way to a great RV vacation or full-time RV transition. Create a packing list, complete your maintenance checklist, map your route and campgrounds, and don't try to do too much in one trip. We promise following these tips will lead you to an even better experience on the road!
For more RVing tips and tricks, check out the RVUSA blog. To get started finding the right RV for you and your family, search new and used RVs on RVUSA.com.