Guide to RV Mold Prevention
In the warm, wet months of spring and summer, your RV creates the perfect environment for mold and mildew to flourish. Whether you camp in the deserts of Arizona or the swamps of Louisiana, chances are mold will grow in your RV at some point. The biggest culprit being the RV bathroom. Mold is difficult to get rid of once it makes itself at home, so the best thing you can do is prevent it from growing in the first place. Luckily, there are some easy steps you can take for RV mold prevention.
Why Prevent Mold in My RV?
It's important to protect yourself and your family by battling the buildup of mold in your RV. Although common in many RVs and homes, mold can be very dangerous. Mold can be a major health concern for yourself and your family. It grows in places with a lot of moisture and places that lack proper ventilation. This makes RVs an easy target.
Exposure to mold can result in a variety of adverse health effects, especially to those more sensitive, or allergic. Mold can cause a stuffy nose, wheezing, and red or itchy eyes and skin. People with asthma can have intense reactions to mold, especially if exposed to large amounts, like fever and shortness of breath. The CDC has a helpful webpage with answers to common mold questions. The best thing you can do to protect your family is prevent mold from growing in the first place.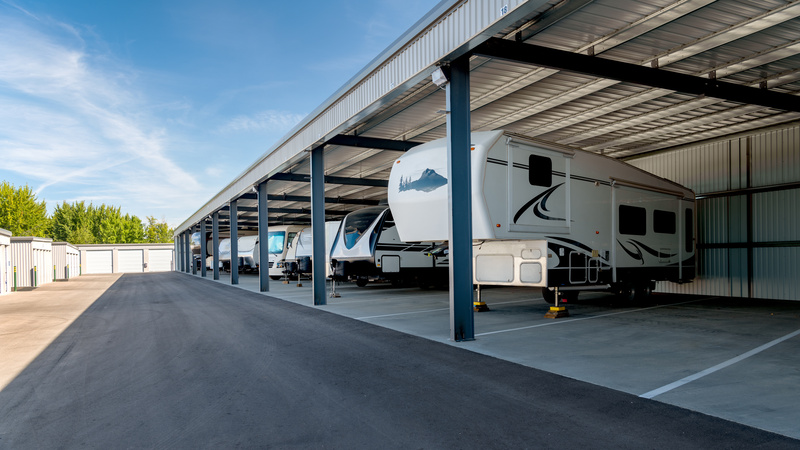 RV Mold Prevention Tips
Stop Mold During Storage
The weeks and months your RV likely spends in storage is the most important time to focus on RV mold prevention. RVs spend a long time sealed off tightly, often in the wet outdoors, and the air remains stagnant. This is mold's best chance to take hold.
If you can, storing your RV indoors is a great way to manage moisture and prevent mold. Otherwise, you can cover your RV with a quality tarp during outdoor storage. A cover can protect your RV from the elements while still giving it the opportunity to pass air through and vent water vapor. If you need a place to keep your RV during the off season, you can find an RV storage facility near you on RVUSA!
Another way to prevent moisture buildup in your RV during the winter is with a moisture absorber. Products like DampRid don't require electricity, so they can be left in your RV for roughly two months at a time to absorb any water vapor. Larger RVs might need two or three DampRid containers placed throughout.
Regular RV Mold Prevention Inspections
Stop mold from getting a foothold by performing routine inspections. This is most important when you take your RV out of winter storage, but should be done before every trip. Check your RV's pipes, roof and ceiling for cracks or leaks that may be letting water inside. If you can spot water or moisture buildup before mold ever grows, it'll give you the best chance of fighting it off.
Proper RV Ventilation
Keeping your RV well-ventilated is important to preventing mold in your RV. It's easy to keep air flowing through your RV by opening windows and vents. This lets moisture escape and lets fresh air flow in. Proper ventilation is especially important after you take a shower in your RV. The humidity that forms during a shower is a prime environment for mold and mildew to form.
Run a Dehumidifier or Fan
Dehumidifiers are a great way to reduce moisture in your RV. Use them to keep the humidity level low and prevent condensation or moisture buildup. Additionally, plugging in a fan to increase airflow and prevent moisture from settling helps with RV mold prevention.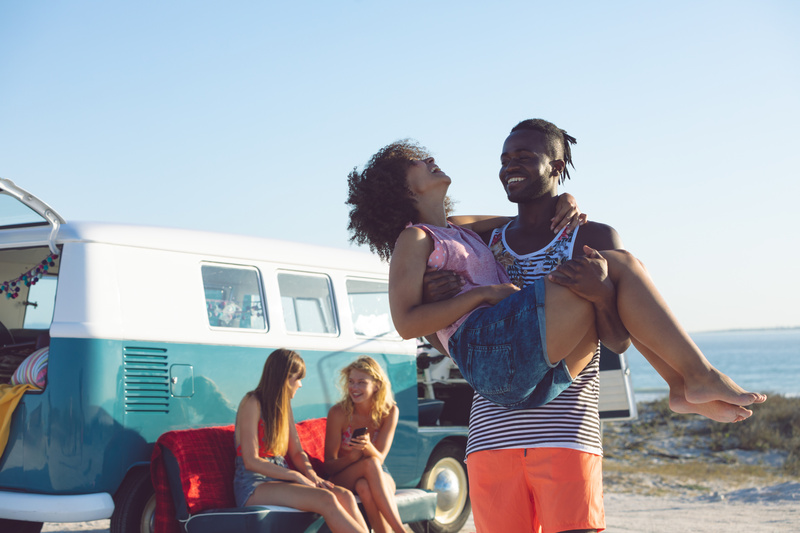 Wipe Down Wet Surfaces
Our last step toward preventing mold in your RV is wiping down and cleaning wet surfaces. This is especially important in your bathroom or kitchen. Don't leave wet windows and countertops to gather condensation or water. Another culprit for mold growth is your bath mat. Make sure to clean it regularly and allow it to fully dry out.
Once you take these steps to prevent mold in your RV, you'll be able to keep your family healthy and your RV in great condition. While mold can be difficult to get rid of once it takes hold and starts to spread, it's easy to keep under control as long as you stay on top of cleaning and inspections. At minimum, we recommend examining your RV twice a year to find mold or leaks. If you have any questions, try joining our Facebook group! This community of RVers is a great place to ask questions and share your experiences.
Ready for a new RV? Shop new and used RVs across the country on RVUSA! You can browse all of our RVs for sale online and contact the seller right from our website.  RV search by type, by model or by city and state easily on RVUSA. Whether you need a new RV, need to list your RV for sale, or are in search of resources for RVers, RVUSA has you covered!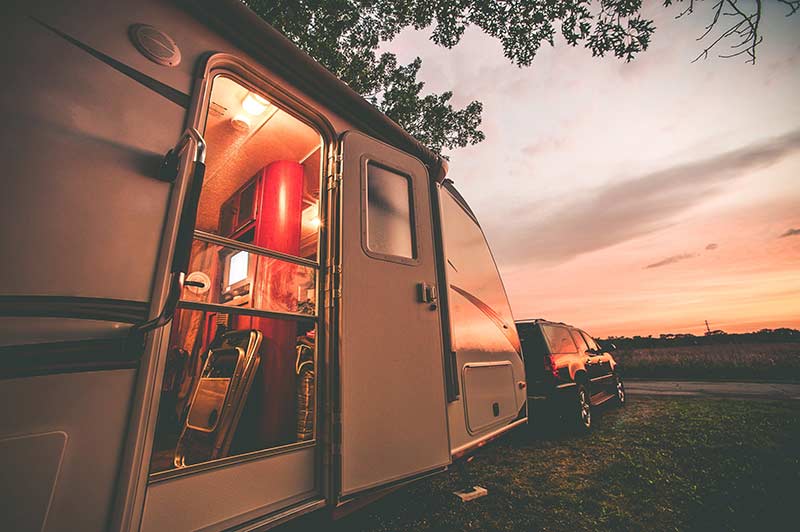 Need the perfect RV for a getaway?