You invested a lot of money into your RV, and you want to take good care of it so it lasts for years of adventures to come. What's even more, you don't want to add avoidable maintenance costs to what you've already paid to purchase your rig. When it comes to RV care, the best kind of maintenance is preventative maintenance! There are plenty of mistakes new RV owners (and even seasoned vets) make that can lead to costly repairs down the road. The good news is that many of these maintenance emergencies can be avoided by diligent daily care. We've compiled a list of some of the most common RV maintenance mistakes to avoid.
Not making a pre-trip checklist
This may not seem like it has much to do with RV maintenance, but trust us when we say it can save you some major headaches down the road. There's a lot to remember when it comes to heading out for a trip or packing up from a campsite, so the best way to make sure you don't miss anything is to print out a physical checklist that you will use to make sure everything is good to go before you leave.
Remembering to do things like checking your fluids, tire pressure and the battery can keep you from finding yourself on the side of the road calling AAA. Ensuring the awning is securely stored, the step is up and the antennas are down before you take off will prevent you from structurally damaging your rig and racking up huge repair costs. It may seem like a tedious task to do before each trip, but it will pay dividends.
Overpacking
You may not have thought of deciding whether or not to bring an extra suitcase of clothes or a portable grill could lead to a hefty repair bill, but how much you pack does matter in an RV! You never want to exceed your RV's Cargo Carrying Capacity (or CCC) or else you risk weighing your rig down with more than it can handle. This can affect your rig's structural integrity and put everyone on board in danger. Don't forget the weight of the passengers counts towards its cargo weight as well!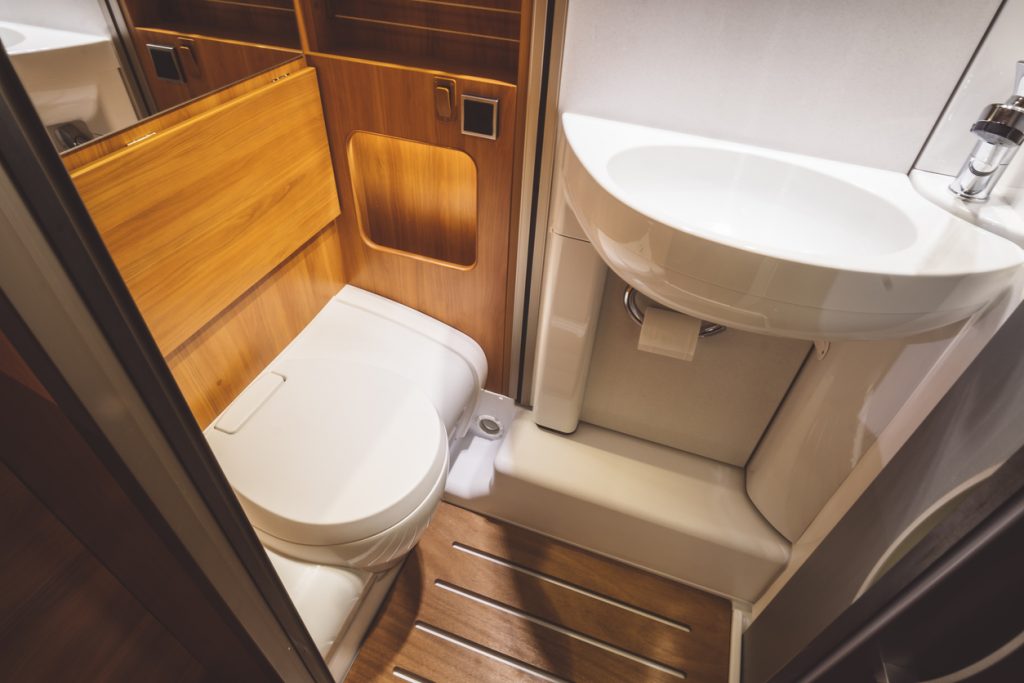 Using the wrong toilet paper
If you're new to RVing, you may not know that you have to use a different kind of toilet paper in an RV. The thick, quilted TP you use at home just won't work in your RV bathroom, and it could cause some serious maintenance issues if you use it. You want to get biodegradable toilet paper that quickly disintegrates so your sewage system and holding tanks don't get clogged up.
Neglecting your RV batteries
RV batteries need to be cared for carefully in order to keep their longevity. If you let your RV battery drain completely, it will shorten its battery life and lead to more pricey battery replacements over the lifetime of your RV. On the flip side, you could also end up damaging your battery life by keeping it too charged at all times. The best strategy is to let the battery drain to about halfway before recharging. Extreme temperatures can affect your battery life as well, so if your battery is not in use during hot summer days or cold winter months, it's smart to remove it from the vehicle and keep it on a battery maintainer indoors.
Not routinely checking for water damage
The worst kind of water damage is from water that's been around for a while. The best way to keep that from happening is to catch it before it has time to sit around. When water seeps into an area and sticks around, it's a breeding ground for mold and mildew, which is the last thing you want to find in your RV. Remediating mold or mildew can be expensive, and exposure to them can have lasting negative effects on the health of you and the rest of your traveling companions.
If you catch a leak before mold or mildew has time to grow, you're taking great care of your RV. Check places like the roof of your RV, under your sinks, and in your bathroom to ensure water isn't pooling anywhere. You also want to be careful not to use too much water when cleaning the thin flooring in your RV kitchen or bathroom as that can cause unintentional water damage as well.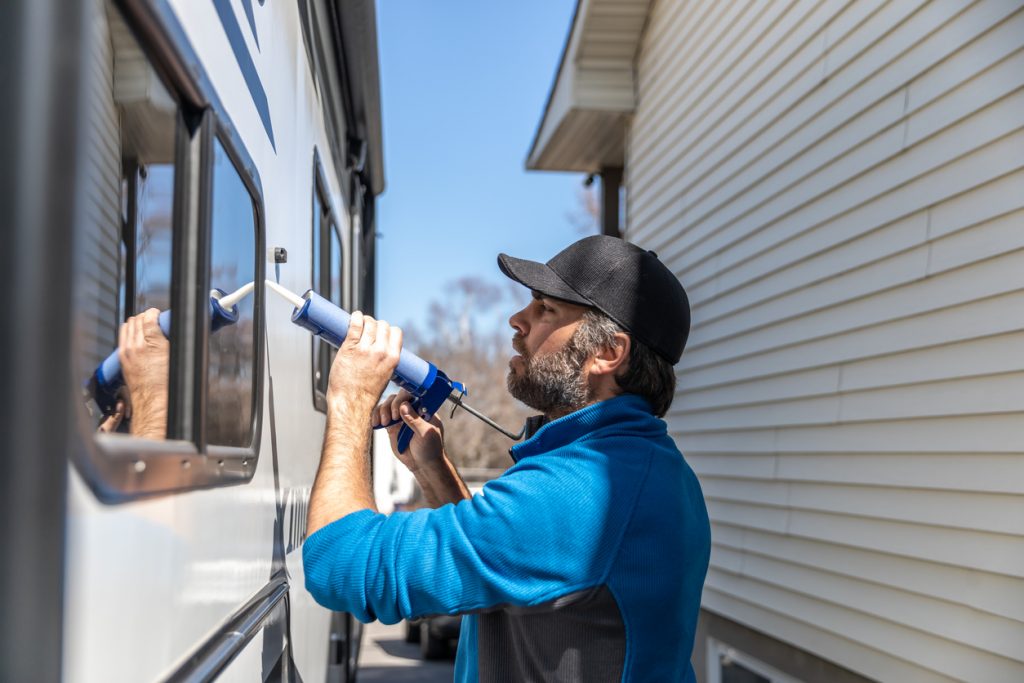 Not routinely repairing seals
Just as checking for water damage is important, so is repairing seals that could cause it. You should be keeping diligent track of the state of all the seals on your vehicle and resealing them when necessary so you don't ever get to the point of water damage. This involves going on the roof of your RV and inspecting the seals there as well as ones along your windows to be sure everything is up to par before broken seals lead to further damage inside your rig.
Not winterizing your rig
One of the biggest mistakes you can make if you store your RV in a cold climate is failing to winterize your RV. This mostly means clearing the pipes and plumbing of all water so that your rig doesn't suffer burst pipes during the winter from leftover water that expands and freezes, but can also include taking special care of your tires and batteries. Luckily, we've created an easy guide on how to winterize a camper.
RV Maintenance Mistakes to Avoid
If you take care in avoiding the mistakes spelled out in this article, you're more likely to find yourself with smaller repair bills and more money to spend on the fun parts of RVing. Taking small steps to carefully maintain your rig along the way will lead to fewer major issues and repair headaches and more time enjoying the perks of RVing. For more RVing tips and tricks, be sure to check out our blog. To get started with finding the perfect RV, check out the RV search on RVUSA.com.