Gifts for RV Owners They Will Love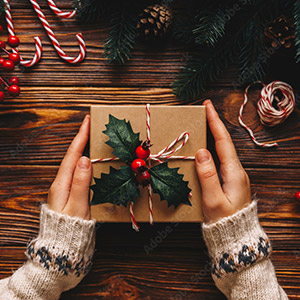 If you've found yourself here, it's likely that someone you love owns an RV. Maybe they spend their free weekends on the road, or maybe you only see them every now and then because they are full-time RV roamers! Either way, getting them a gift that plays on their love of RVing is a great move. And who better to ask than the RV experts at RVUSA? We've done the hard work for you and found some of the best gifts for RV owners. Read on for inspiration on what to buy your RV-loving loved ones – or if that's you, send this blog to your friends and family as your wish list!
What's an RV trip without a campfire? Not every campsite comes with a fire ring, so the Solo Stove is the perfect solution. It makes a perfect gift for RV owners because they can take it anywhere and build a fire to make memories around without leaving waste behind. Plus, it uses technology to cut down on smoke for more comfortable campfire experience. You can also buy the backyard bonfire bundle that includes a lid, cover and stand with the Solo Stove.
For the adventurous RVer, a
portable solar power station
is a wonderful gift. Jackery is a well-respected battery brand in the RV world, and we love this particular tool. It's an essential for RV campers who love camping off-grid or boondocking. This power station will ensure you're never in a pinch without a battery charge. This particular power station does not come with the solar panels included, so you'll have to purchase the
solar addition
separate.
One of the first things RVers set up at their campsite is their RV patio. Many RVs have awnings for shade, and campers will pack lawn chairs to set up as well. A giant
outdoor rug
will complete their setup! It gives their RV patio a home-y feeling so they can enjoy the Great Outdoors and maybe meet a few neighbors at the RV park.
Speaking of rugs, a rug on the inside of the RV can totally transform the space!
Ruggable
is the best brand to purchase for RV travelers as their rugs are completely machine washable. This comes in handy for families who spend most of their time outdoors and can tend to track in dirt and debris. All they have to do is toss the rug in the wash and the floors are as good as new. A runner is a great choice for RVers because of the long, narrow shape of their rigs.
On to the RV kitchen. When you're searching for gifts for RV owners who love cooking in their rigs, we highly recommend the
Ninja Foodi Smart 14-in-1 appliance
. RV kitchens are small with very little cabinet and counter space. This tool can pressure cook, air fry and SteamCrisp all in one, so they don't have to buy multiple appliances that will take up lots of room. It's the ultimate all-in-one tool.
The Ninja Air Fry Countertop Oven is another great versatile kitchen appliance for RVers. Not every RV comes equipped with an oven, so having this tool will completely open up the playbook (or recipe book) for RV cooks. Not only can it complete multiple types of cooking in one, but it also stands up on its side for storage in small spaces.
Combo Dutch Oven-Cast Iron Pan
A dutch oven and a cast iron pan are two staples for camp cooking. We've collected plenty of one pot recipes on our blog that utilize these two utensils! So what would an RVer love more than a way to incorporate both in one? This combo dutch oven-cast iron pan makes a great gift for RV owners as it uses the pan as the lid of the oven for space saving. With this, RVers can fix up recipes that use either one of these important tools.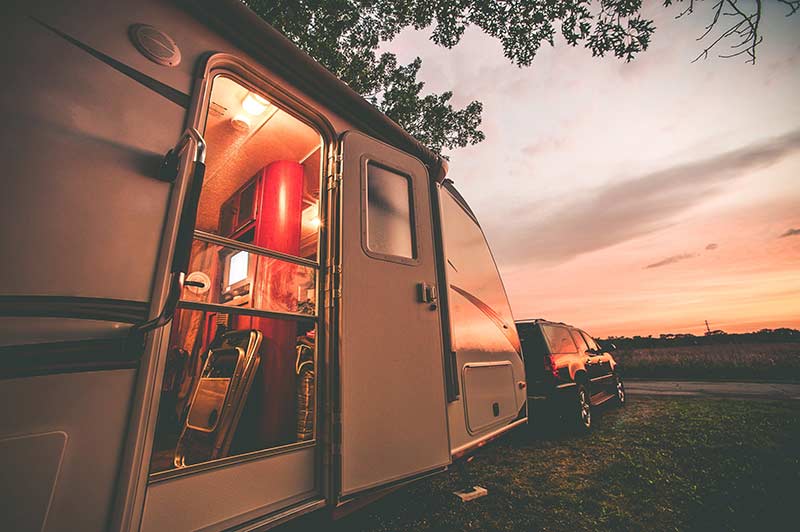 Need a rig for your holiday travels?
This ultra-warm
puffy blanket
has become a staple for campers. It's basically a colorful unfolded sleeping bag. Rumpl uses the same technology in sleeping bags and puffy jackets to make warm, packable quilts that are great for outdoors lovers. Plus, they're made with recycled materials so they're kind to the environment as well. When you're searching for gifts for RV owners, these blankets need to be on your radar. They're great for adding extra warmth for chilly nights in the rig or for bundling up around the campfire!
​
Another campsite staple is a
hammock
. ENO is a wildy popular brand amongst outdoor enthusiasts. They're designed to be portable and can be set up almost anywhere. They fold up into a small bag and then can be unpacked and strung between two trees. Don't forget to purchase the
hammock suspension straps
as well as they are NOT included with the purchase of a hammock!
You won't find any better gifts for RVers than this adorable
custom RV ornament
! Two campers hang out the window of this resin RV and you get to choose the names and the year its emblazoned with. Use the names of your RVing loved ones, or the name of their camper if it has one! It's a thoughtful gift they'll cherish every year when the holidays roll around.
​
Perfect Gifts for RV Owners
With this list, your gifts for the RVers on your list will be a smashing hit! Give them the gifts they'll need as well as the gifts they want. These items will make their RV travels even more enjoyable.
We don't just round up great RVing finds during the holidays. We do it all year long! Check out our full RVUSA Amazon Essentials page for more recommendations on RV essentials for everything from security to maintenance. If you're considering an RV of your own, you can browse all RVs on RVUSA.com.
This post contains affiliate links. RVUSA.com will receive a small commission at no cost to you if you make a purchase using these links. We appreciate your support!
Ready to find an RV for your adventures?