When you think of the civil rights movement in America, there are a group of names that stand out as those that led the way. While the movement was a group effort, assuming a leadership role was what makes these names stand out in history. Many were wronged and treated inhumanely during and prior to this period of American history, but taking a leadership role all but guaranteed the safety of you and your loved ones was severely diminished. By ignoring their own well-being and organizing those seeking equality, these Americans helped to bring the injustice that plagued a group of people to an end.
In November of 1983, President Ronald Reagan signed a bill to commemorate one of the most influential names of the civil rights movement, Dr. Martin Luther King Jr. Officially effective on January 20, 1986, MLK Day is observed on the third Monday of January annually. MLK is immortalized through his overall role in the non-violent civil rights movement and specifically his most notable "I have a dream" speech. MLK payed the ultimate price for his dedication to equal rights in 1968 when he was assassinated in a motel in Memphis, Tennessee. Large scale change is made when people work together to help others understand what is wrong and why, rather than using force. The more you try to get others to accept blame, the more they hold on to and attempt to justify the actions or thoughts in question. By understanding that people that adhere to societal norms to maintain their safety and well-being are victims of the same flawed system, you can focus on the actual cause of the problem and work to correct it.
In celebration of MLK Day 2018, we have put together a short list of trip ideas that relate to the life of the civil rights leader. Like is asked during the celebration of many other American holidays, if you are given the day off from work or school, remember what it is for and look inward honestly and ask yourself "Am I the victim of a corrupt system?", "What specifically makes it wrong and why?" and "What would need to be done to correct it, that does not simply transfer injustice to another group of people?". In the words of Dr. Martin Luther King Jr. "We must learn to live together as brothers or perish together as fools".
Atlanta, Georgia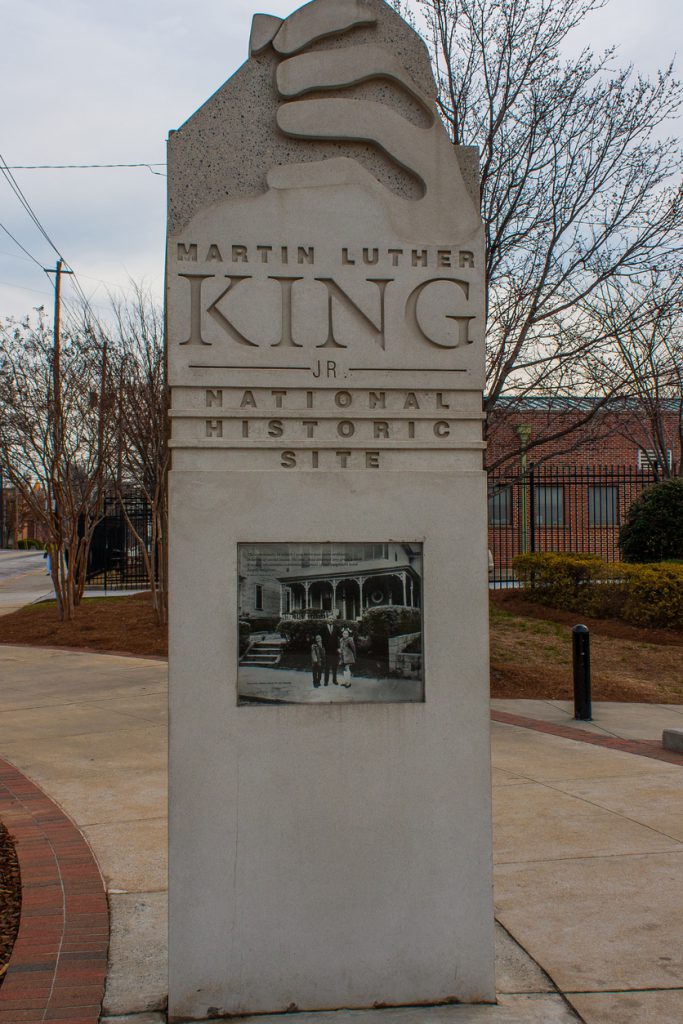 Home of "The King Center", Atlanta, Georgia is a great location to celebrate the life and accomplishments of MLK. As the hometown of Dr. Martin Luther King Jr, Atlanta and the King Center showcase the life of MLK and what others thought and said about him in the largest collection of materials about the civil rights leader. Each year the King Center holds events in celebration of Dr. Martin Luther King Jr through music, readings and family activities.
Selma, Alabama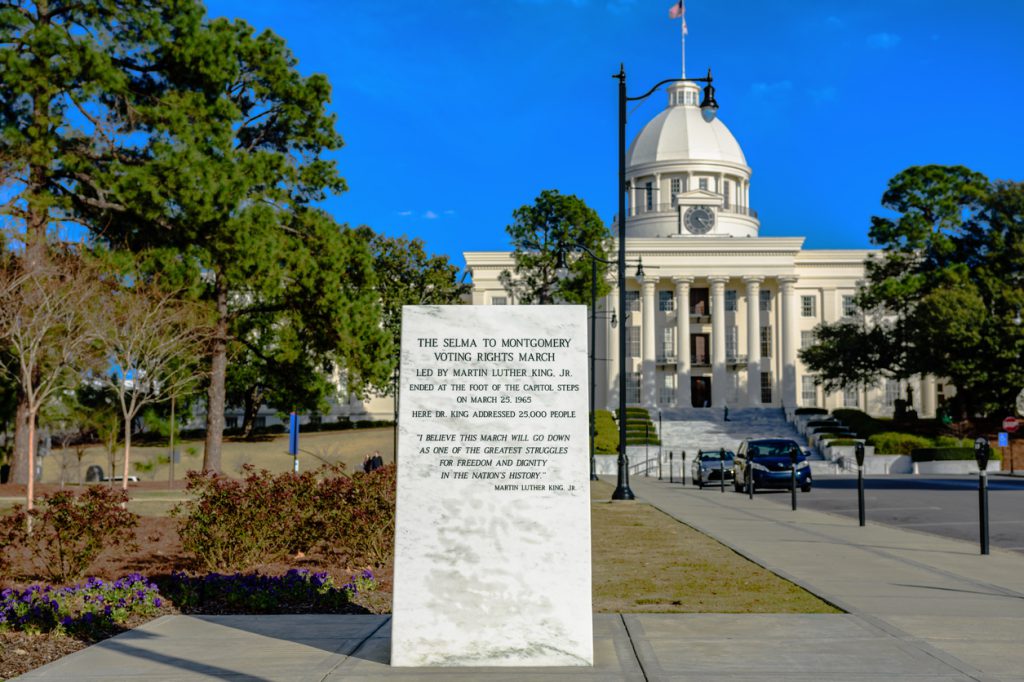 Selma is home to a portion of the 54-mile historic trail that was taken on the march to Montgomery, Alabama by civil rights activists. Along the way, you can visit attractions like the "Old Depot Museum" which has artifacts and exhibits ranging from the times of the Civil War to the Civil Rights Movement led by Dr. Martin Luther King Jr.
Memphis, Tennessee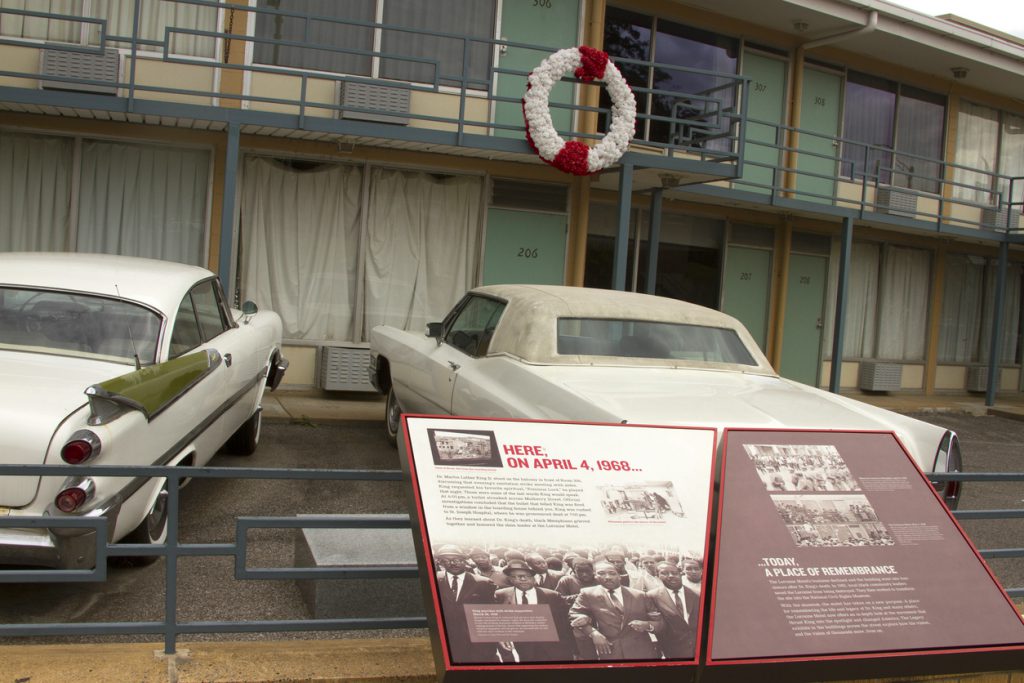 While it is not the most positive memories of Dr. Martin Luther King Jr, Memphis, Tennessee is home to the place where his assassination took place. On April 4, 1968 in the Lorraine Motel Dr. Martin Luther King Jr was shot, causing injuries that led to his ultimate demise. Since then, the city of Memphis has built a National Civil Rights Museum around the hotel featuring exhibitions about the story of the Civil Rights Movement. On MLK Day at the museum you can look forward to live music and other performances in honor of Dr. Martin Luther King Jr.
San Diego, California
Though it is not commonly associated with the Civil Rights Movement or any historical landmarks relating to Dr. Martin Luther King Jr, San Diego, California is a relevant spot to visit for MLK Day. While other areas have historical significance in relation to Dr. Martin Luther King Jr, San Diego holds one of the biggest MLK Day celebrations in the nation. For those closer to the west coast that aren't up to or can't afford the trip to other places, San Diego is a great place to meet, celebrate and converse with people there to pay respects to Dr. Martin Luther King Jr, as you enjoy the parade filled with floats, bands, and drill teams all dedicated to honoring his legacy.
We have just listed a few of the many places open to visit in celebration of the life and accomplishments of Dr. Martin Luther King Jr. Do not limit yourself to what you see here and do not look down on yourself if you cannot make the trip. We remember history in attempt to prevent repetition of past mistakes. Like every man, woman and child before and after him, Dr. Martin Luther King Jr had his character "flaws". Though these could be used to discredit him as a man, his work goes beyond the accomplishments of one person. By understanding that the ideals he believed in, being put into practice, is the real reason we should celebrate, rather than the life of one man, you can see how much we as a people can accomplish when we work together. Waiting for the perfect leader to inspire progress will rarely prove to be fruitful. Engaging in honest, thoughtful and patient discussion without blame, with those outside of our comfort zone, is the driving force behind lasting change.
Join Us
As always, come back every day on the RVUSA blog for the RV Find of the Week on Monday, Travel Destination Tuesday, Featured RV Dealer on Wednesday, Throwback Thursday, and RV Tips and Tricks on Friday. Leave us a message below if you have any thoughts, memories or comments. We'd love to hear from you! If you'd like to receive our daily blog posts directly in your inbox, click here to join our free email list.