If you're taking a trip to New Jersey, you likely know the obvious stops already – the boardwalks and casinos of Atlantic City and taking a quick trip over to the bright lights of New York City. But there's much more to New Jersey than the Jersey Shore and being a hop, skip and a jump away from the Big Apple. While its state nickname has more to do with it being like a barrel "filled with good things to eat and open at both ends" to Pennsylvanians and New Yorkers, The Garden State provides plenty of reasons to get outdoors and see all it has to offer. Here is a list of our favorite parks and places to get outdoors in New Jersey.
Liberty State Park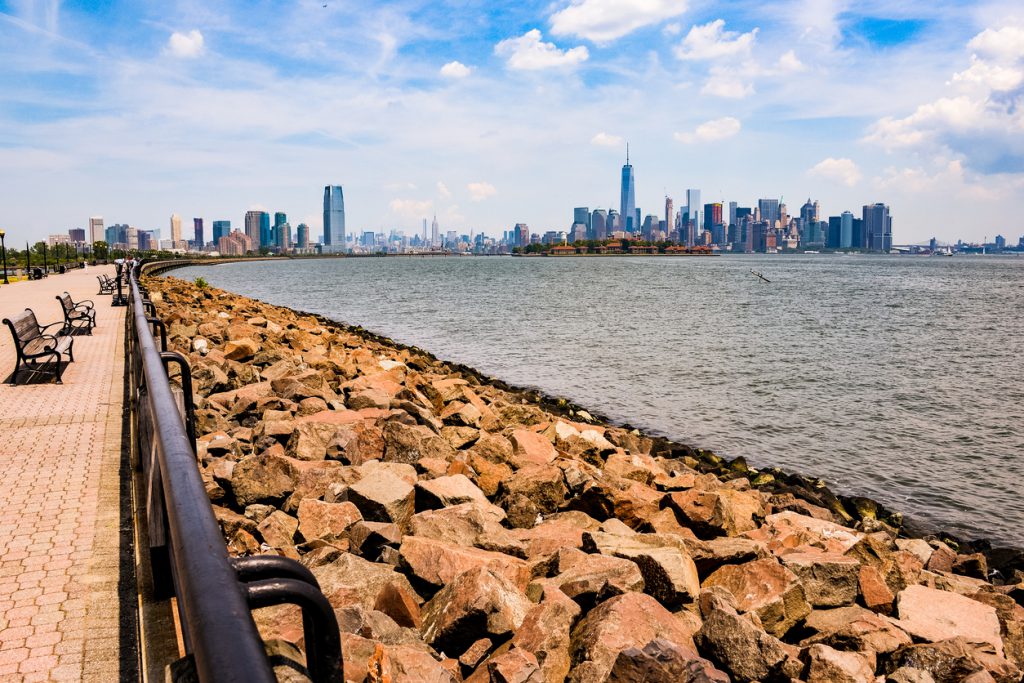 We'll start off near the city. Liberty State Park in Jersey City is aptly named for its stunning views of Lady Liberty, Ellis Island and the New York City skyline. The park was opened as part of bicentennial celebrations in 1976 and has been serving up serene views of the Upper New York Bay ever since. While Liberty State Park is the perfect spot for a photo, there are also plenty of activities. Take a waterfront walk on the 2-mile long promenade, go on a kayak tour of the Hudson Bay or catch the ferry to Liberty Island and Ellis Island. You can also check out the old Central Railroad of New Jersey Terminal that took immigrants to their new homes after entering through Ellis Island.
Hamilton Park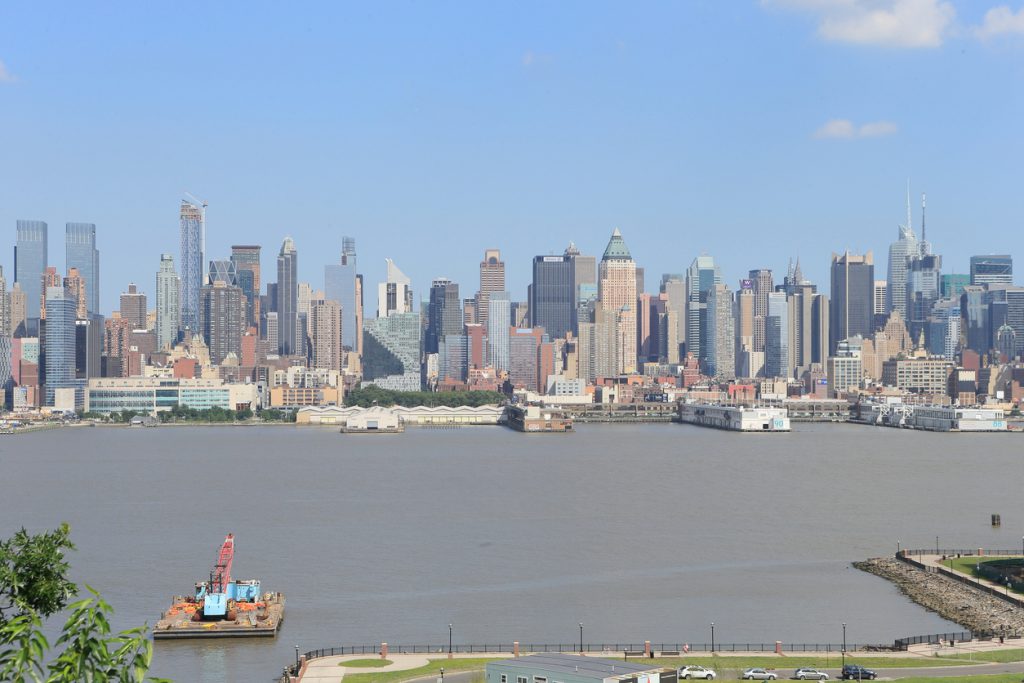 For a side of history with your beautiful city skyline views, head to Hamilton Park in Weehawken. Its elevated geography makes for one of the most scenic panoramas of the nation's most populated city, but it's also the site of the famous duel where Aaron Burr killed Alexander Hamilton. The spot used to be a popular dueling grounds, and by the time Burr and Hamilton dueled, dueling was technically illegal in New York and New Jersey. That didn't stop Hamilton and the sitting vice president though, who were bitter political rivals. Hamilton's death after the duel sent waves through the community and today there is a bust and a plaque in Hamilton Park describing the details of the fatal standoff.
Ellis Island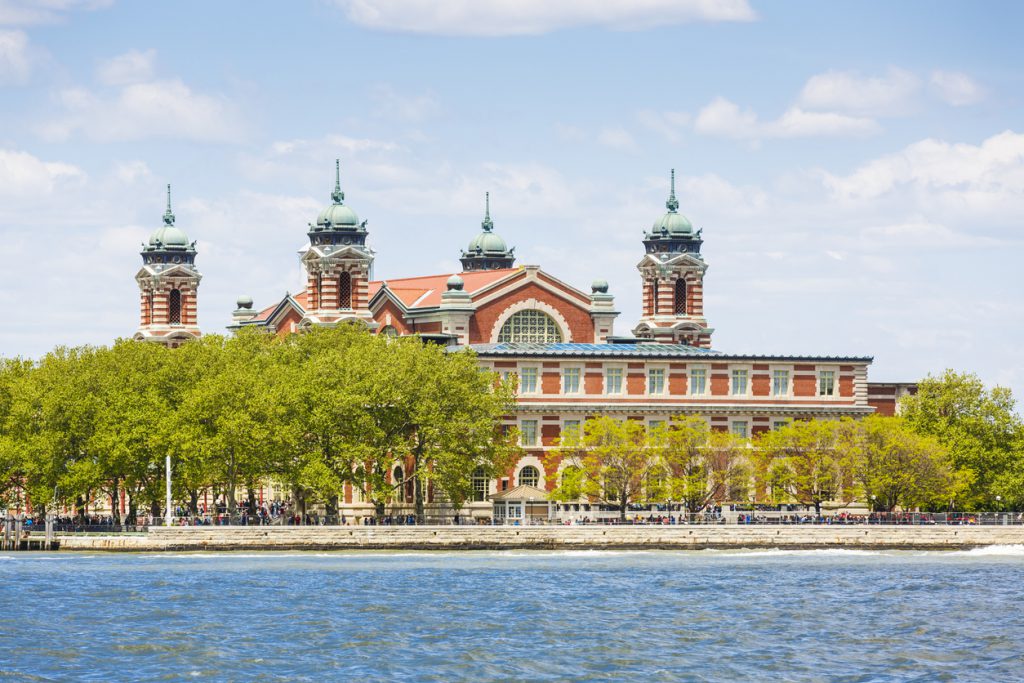 Since the Statue of Liberty is iconically associated with New York City, you might lump Ellis Island in there with it. In actuality though, America's first and biggest immigration center located in the Upper New York Bay belongs to New Jersey after a Supreme Court ruling in 1998 declared 90% of the island was part of The Garden State. It is technically operated by the National Park Service, but that won't stop us from including it on our list of places to go in New Jersey. On Ellis Island, you can enjoy the breeze on the water and the view of the nation's most recognizable statue one island over. Once you've had your time outdoors, check out the Ellis Island National Museum of Immigration and explore its database of immigrants to see if you can trace your roots back to this famous gateway into the United States.
Delaware Water Gap National Recreation Area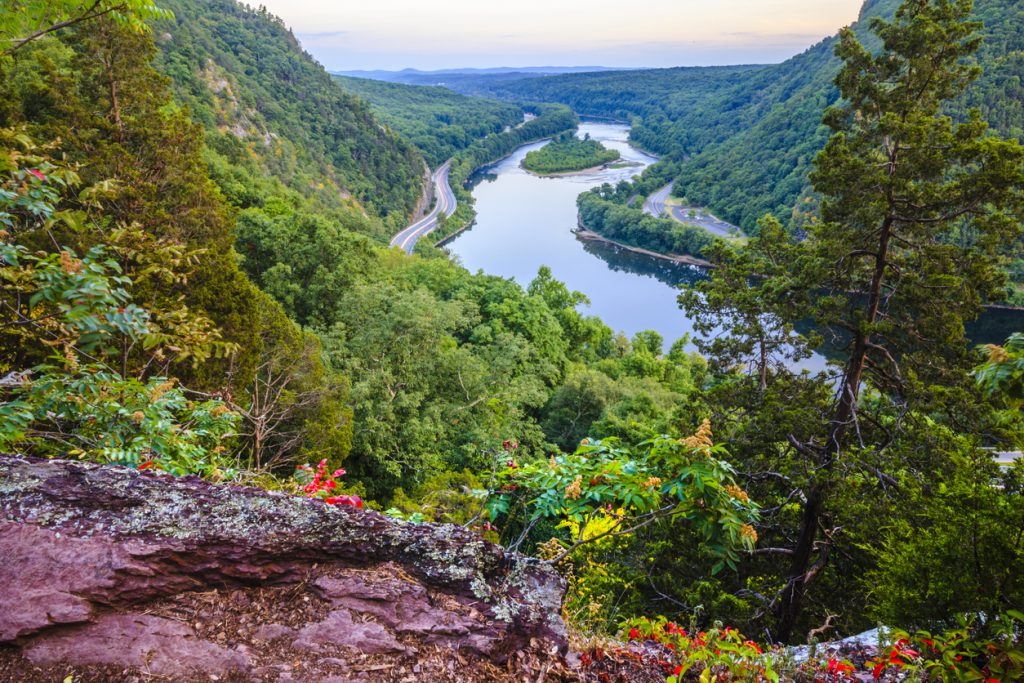 With its aforementioned reputation as a barrel open at both ends, it stands to reason that New Jersey would have to share this landmark too, just on the other side. And no, it has nothing to do with Delaware besides the namesake river that runs through it. New Jersey shares the Delaware Water Gap National Recreation Area with Pennsylvania, and its a must for visitors in both states. Here, you can pick up 28 miles of the Appalachian Trail that run along the Kittatinny Ridge in New Jersey. If you prefer water sports, there are places to swim, paddle, boat and fish. You can also bike, rock climb or explore waterfalls. Essentially, if its an outdoor activity, you can do it here, so make sure this stop is on your list.
High Point State Park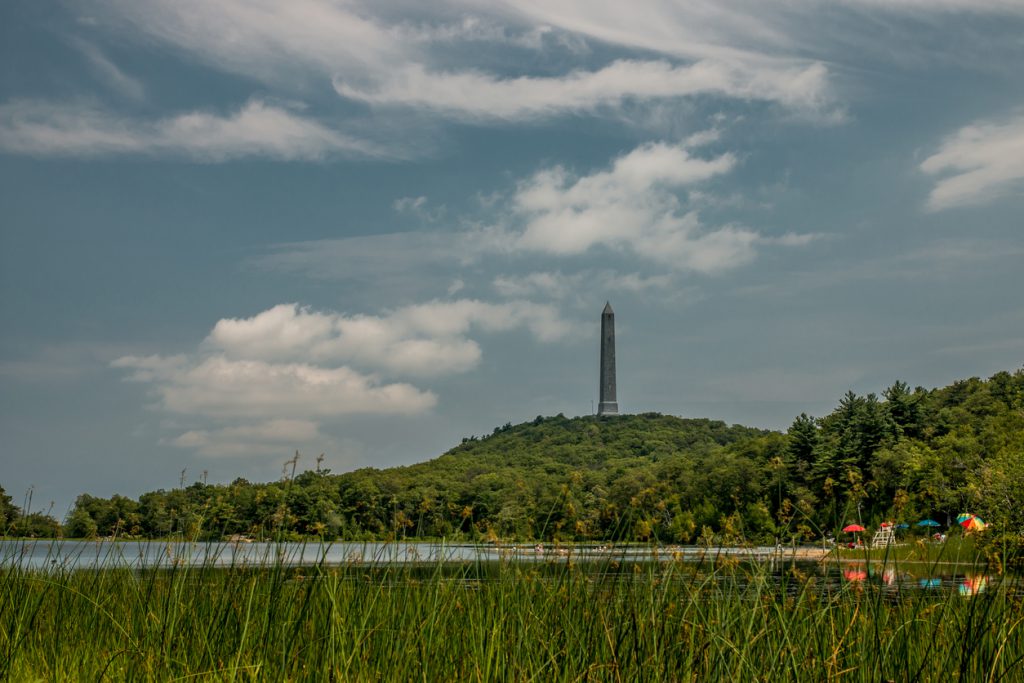 On the other end of Kittatinny Ridge is High Point State Park. Located in the Skylands region of New Jersey, the park's highlight is of course High Point, the highest elevation in the state of at 1,803 feet. The High Point Monument that stands atop the peak looks similar to DC's Washington Monument and pays tribute to New Jersey's war veterans. Enjoy the spectacular views of the Delaware River as well as the mountains and forests that surround it from this heightened point.
Paterson Great Falls National Historic Park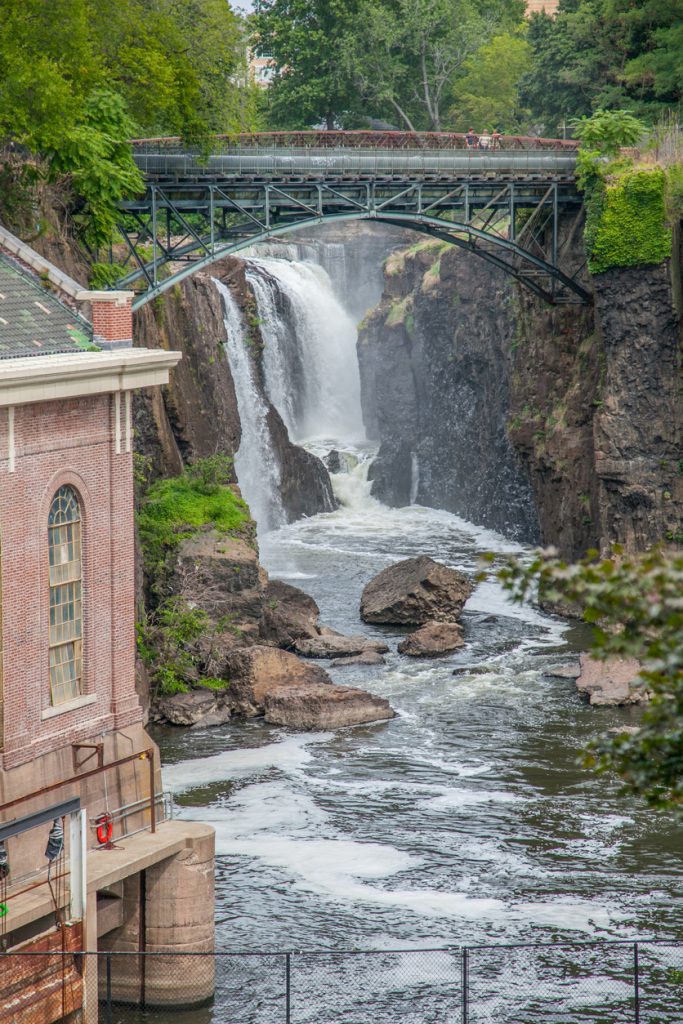 Paterson Great Falls National Historic Park is a gem in northern New Jersey that's home to one of the nation's largest waterfalls. The Great Falls of the Passaic River are a stunning sight to see, but they're also equally important to industry in the area. Nearby Paterson was America's first planned industrial city and heavily relied on the waterway for power as it expanded. As a result, you can explore historic mills in the area and learn about the Industrial Revolution and how this city contributed to the overall state of business in the country. It's a peaceful and educational escape.
Best Parks and Places to Get Outdoors in New Jersey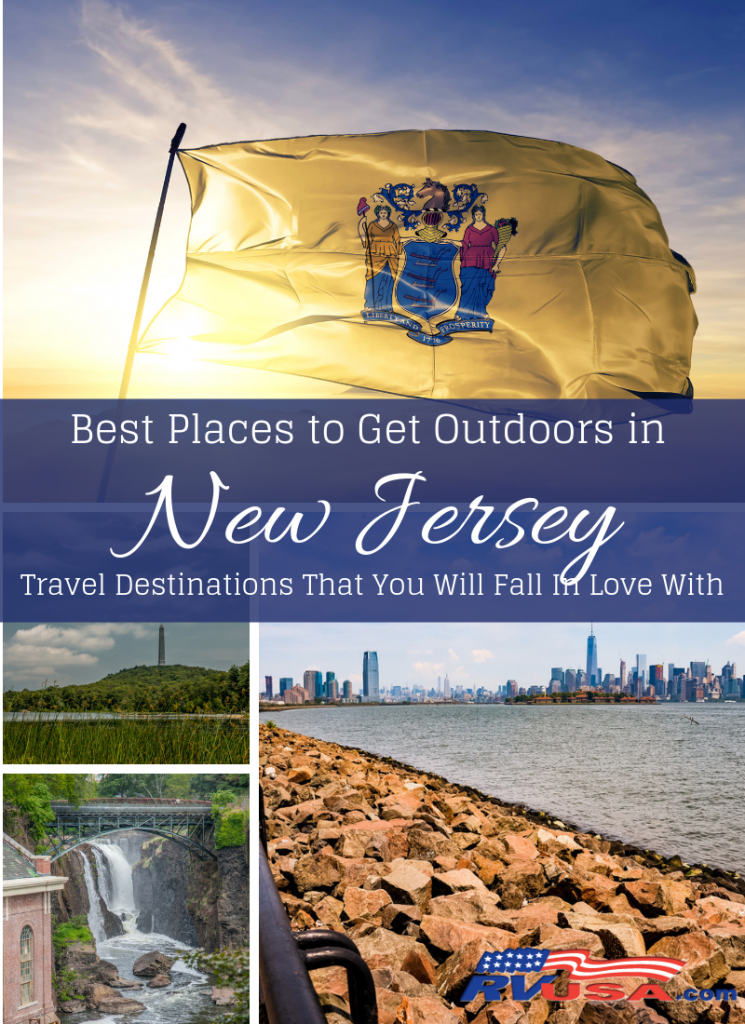 As you can see, there's plenty more to do in New Jersey than the city and the shore. The great news is for road trippers in The Garden State is you don't even have to pump your own gas!
Did this list of parks and places to get outdoors give you a new outlook on where to go in New Jersey? Check out our other favorite RV destinations and let us know where you'd like to hear about next!