Specs for 2014 Livin' Lite - CampLite
Floorplan: 16DB
(Travel Trailer)
Price
Basic Warranty (Months)
12
Structure Warranty (Months)
36
Dimensions
Length
19.5 ft. (234 in.)
Weight
Payload Capacity
2,250 lbs.
Holding Tanks
Number Of Fresh Water Holding Tanks
1
Total Fresh Water Tank Capacity
20 gal.
Number Of Gray Water Holding Tanks
1
Total Gray Water Tank Capacity
32 gal.
Number Of Black Water Holding Tanks
1
Total Black Water Tank Capacity
14 gal.
Propane Tank(s)
Number Of Propane Tanks
2
Total Propane Tank Capacity
9 gal.
Total Propane Tank Capacity
40 lbs.
Construction
Sidewall Construction
Fiberglass
Expandable Bunk
Expandable Bunk Material
Soft Shell
Awning
Awning Length
12 ft. (144 in.)
Power Retractable Awning
No
Leveling Jacks
Leveling Jack Type
Front Manual / Rear Manual
Kitchen / Living Area
Kitchen / Living Area Flooring Type
Aluminum
Kitchen Table Configuration
Pedestal Table
Living Area Location
Center
Refrigerator
Refrigerator Size
Compact
Refrigerator Power Mode
Electric / Propane
Recliners / Rockers
Number Of Recliner / Rockers
0
Beds
Number Of Full Size Beds
1
Number Of Queen Size Beds
1
Number Of King Size Beds
0
Number Of Convertible / Sofa Beds
1
Bathroom
Bathroom Flooring Type
Aluminum
Wheels
Wheels Composition
Aluminum
Tires
Rear Tire (Full Spec)
13 - Inch Tires
Spare Tire
Spare Tire Location
Exterior Mounted
Brakes
Front Brake Type
Not Applicable
Rear Brake Type
Electric Drum
Battery
Battery Power Converter
Yes
Prewiring
Air Conditioning Prewiring
Yes
Washer / Dryer Prewiring
No
Air Conditioning
Air Conditioning Type
Automatic
Air Conditioning
9,200 BTUs
Water Heater Tank
Water Heater Pump Power Mode
Propane
Water Heater Tank Bypass
No
Speakers
Speaker Location(s)
Interior
Standard Package
Flat Screen TV DVD Combo
XL Living Package
9,200 BTU AC Runs On 2KW Generator
13,500 BTU AC
Removeable Carpet Mats
Awning
2nd LP Tank
Surge Brakes
Off Road Axle / Tires
High Powered Fan / Vent
2 Person Dinette
Connor Patina Interior Decor
Crystal White Exterior Color
Black Exterior Color
Deep Green Exterior Color
Light Pewter Exterior Color
Med Charcoal Gray Exterior Color
Bronze Exterior Color
Indigo Blue Exterior Color
Azure Blue Exterior Color
Champagne Beige Exterior Color
Silver Frost Exterior Color
Brandywine Exterior Color
Orange Exterior Color
Victory Red Exterior Color
Penske Yellow Exterior Color
Front Overhead Bunk
Convection Microwave
Dinette IPO Queen Bed
Side Tip-out Bunks
2014 Livin' Lite CampLite RVs for Sale Near You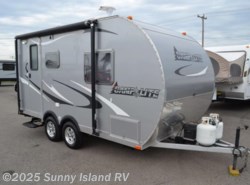 Used 2014 Livin' Lite CampLite 14DBS
$18,995.00
Data Copyright © 2017 Consumer Research Solutions, Inc. All Rights Reserved.