Welcome back, RVers. We know some of you are considering taking the leap from a traditional home to an RV, but you might not be fully convinced just yet. We understand how big of a commitment it is, and we want you to be fully prepared for the switch if you decide to follow through. But for those who are having a hard time with seeing themselves in an RV full-time, we've made a list of why we think RV living is better than living in a house.
After reading this list, it might seem like us house dwellers have it all wrong!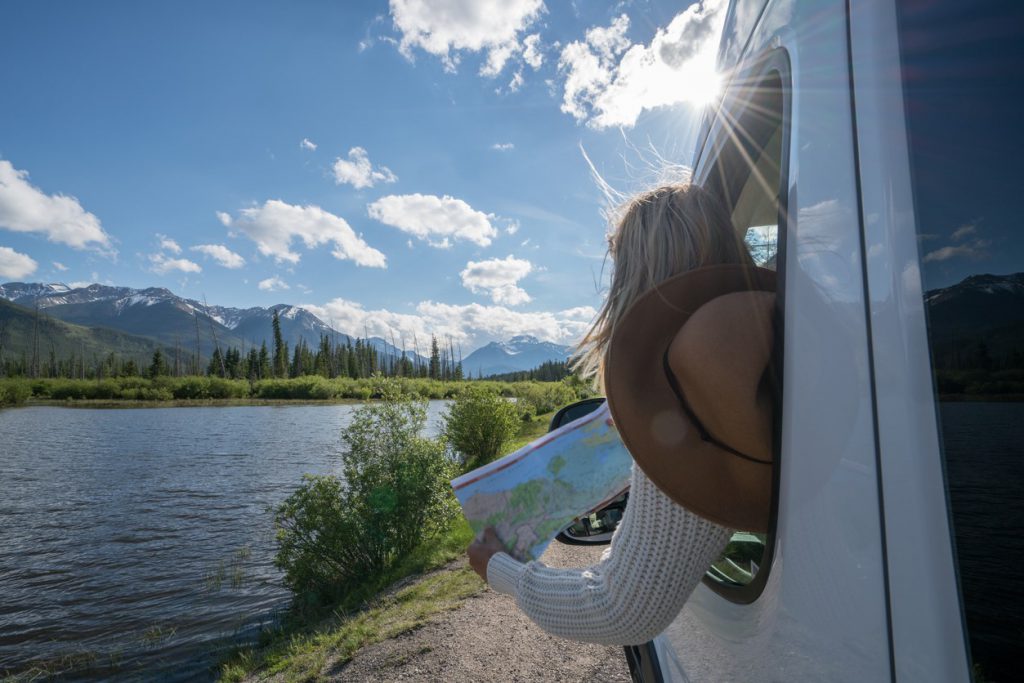 Your RV can and will take you to so many different places across the country
Traditional homes don't have wheels. If traveling has always been on your bucket list, you should really consider the full-time RV lifestyle. You can go wherever you want, stay as long as you want and leave whenever you want. RVing allows you so much freedom you won't know what to do with yourself.
You aren't tempted to buy things you don't need
You don't have much room to begin with, so the last thing you want is more stuff to clutter your living area.
RVing around the world reminds you to not take anything for granted
Once you decide to make the switch from a house to an RV, you'll soon start to miss the simple things, like a full-size shower, indoor plumbing that you don't have to empty, taller ceilings and being within reach of internet at all times. We aren't telling you this to deter you from RV living, but it's a good idea to realize what you have before it's gone.
It's easy to microwave dinner while driving to your next destination
RVs allow you to do many things at once, like cooking and driving. Maybe you get hungry when you're traveling to your next destination. No need to stop at a restaurant when you have an on-board kitchen to help you help you! Cooking in your RV will save you time, money and even calories.
We can't explain how much cheaper it is than a traditional house
You won't have any bills to worry about, no mortgage or rent. You won't need as much furniture to furnish your RV, and you won't have to worry about any home improvements. If you did decide to update the look of your RV, it's going to be much cheaper than having to do so with a full house.
RV living promotes a healthier, more outdoorsy lifestyle
When you live in a house, there's so many things to do to keep you busy that are right within your reach, like Netflix, video games and eating junk food. In other words, staying in a house sort of promotes a lazy, unhealthy way of living. In an RV, you don't always have Wi-Fi, so you don't always have those options. What you do have is your bike, hiking trails and campfires to cook healthy meals. RV living is a great option for those who are looking for a social media detox or a platform to lead a healthier lifestyle.
An RV teaches you how to be clean or cleaner
Since you have much less space in an RV, one little thing out of place makes the whole room look cluttered! A good idea is to take a few minutes every night before bed to tidy up a bit so won't wake up to a messy RV.
You can use the bathroom without having to make a pit stop!
One good thing about RVs is that you rarely have to make pit stops for anything since you have everything you need already with you. It just allows you to reach your next destination even faster!
RVing full-time is a great conversation starter
There are so many people out in the world that have considered the switch, if they haven't already done it. Having RV living full-time under your belt is a great way to strike up a conversation with a newbie. You'll seem like a pro with all that useful information you'll have to share with them. Even if someone isn't interested in living in an RV full-time, they'll still have tons of questions for you!
Ready to move?
No need to hire a moving company. Just pack up your lawn chairs, grill, bikes, etc. and you're ready to move on to the next destination. It's so simple and you really don't have to stress about anything except where your next stop will be.
You can still make money
You'll definitely still need some cash for food, activities and maintenance, so you'll want to find some creative ways to make money while you travel. Try out these tips on ways to make money while RVing.
You can live like a local
When you live in a stationary house, you'll always be a local. However, while traveling, you can be a local without actually being a local. You get to take advantage of all the craft beers locally brewed, visit all the neat museums each place has to offer and soak up the culture of wherever you are.
Your dogs will always have new places to explore
We love our fur babies and want nothing but the best for them. They probably get tired of the same views just like we do, and if you RV full-time with them with you, they'll be able to experience everything you do.
You get to choose your views
Each morning when you wake up, you'll get to enjoy your cup of coffee with the view you chose. And if you boondock, you'll get those views for free. Freedom is a big part of RVing and being able to freely choose your views, destinations and pit stops is truly an amazing thing!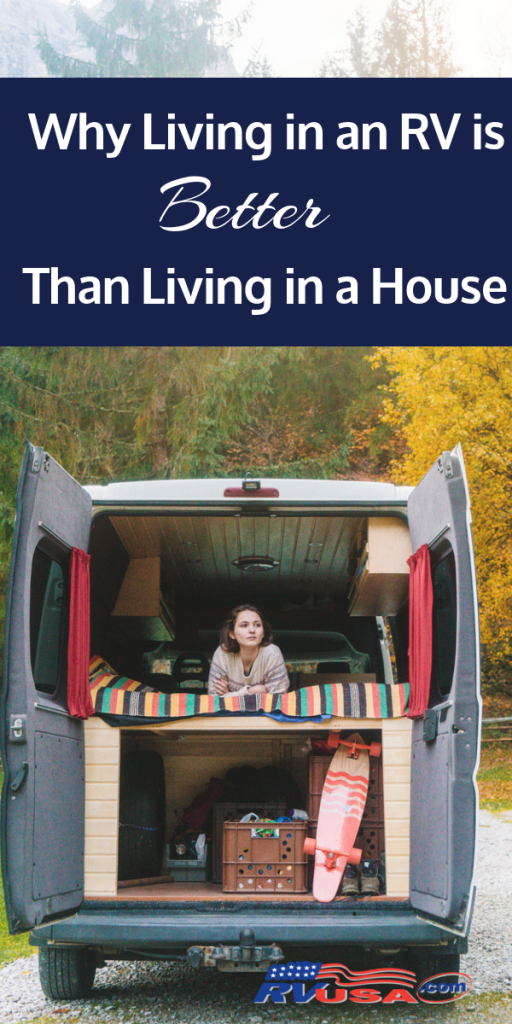 Don't forget to stay up to date with all of our exciting RV and camping content on Facebook, Twitter and Instagram!
What do you think? Would you live in an RV full-time? Let us know in the comments!