It's finally 2021! It's the start of a new year, and a lot of changes come along with it. Manufacturers are rolling out new makes and models at this time of the year, and what better way to see them all than an RV show? We hope you're as pumped as we are, and whether you're in the market for a new RV or you're simply looking for a good time, RV shows are packed with new features and fun for the whole family.
Attending an RV show is one of the best ways to see tons of motorhomes, RVs, and travel trailers all at the same time. It's also a great way to get a deal on a rig, because so many different dealers are under the same roof that they're all competing against each other for your money.
Here's what you need to know about 2021 RV shows!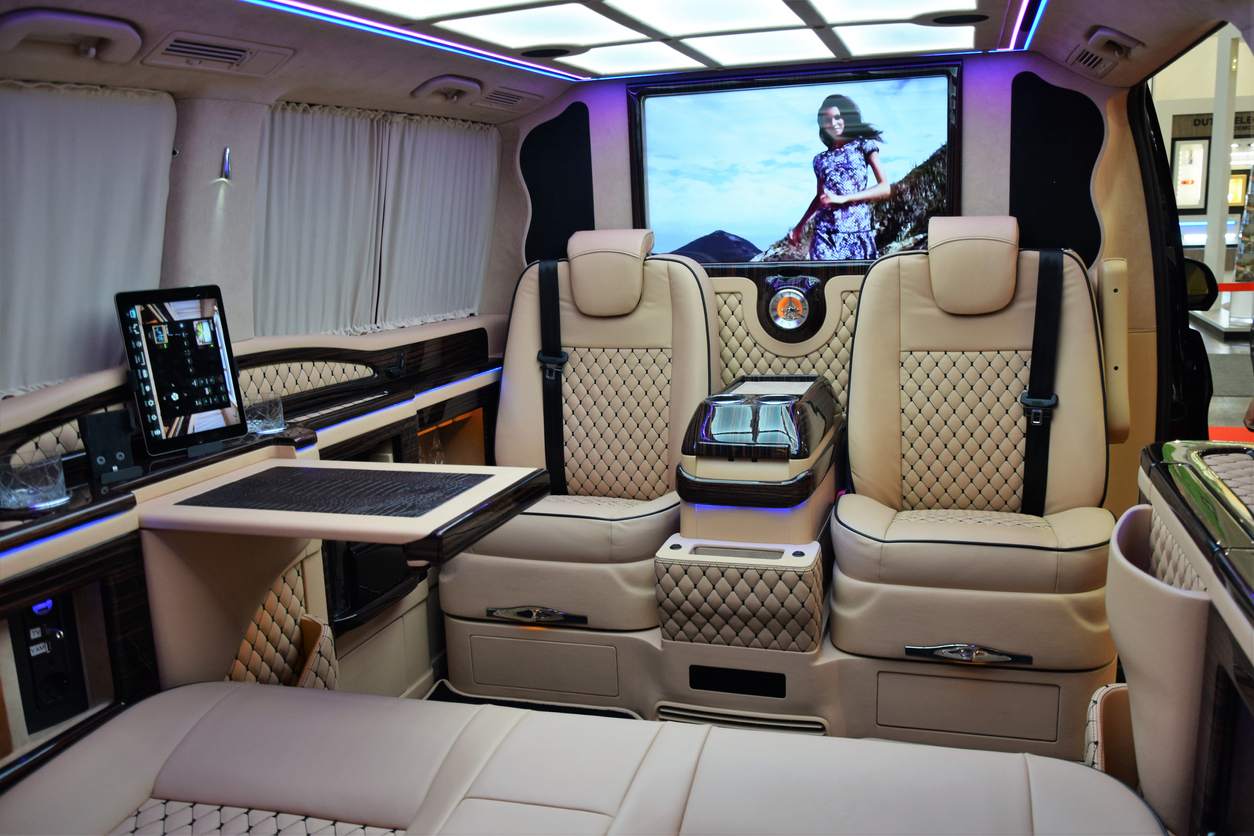 Tickets
Your first step is to find an RV show near you and grab tickets. Spring is a popular time for RV shows, but they're really held year-round. A quick Google search for shows in your area will help you narrow down your options on where to go.
Vendors
Along with RVs, these kinds of shows also invite vendors that sell RV materials, equipment, and accessories to setup their own tent. Expect to find awnings, shades, camping furniture and other additional RV items. At larger or well-known events, you might even find vehicles, ATVs and motorcycles. You might also find boats, pontoons, kayaking gear, etc. In other words, these are all things you might take with you on your next trip.
Deals at RV Shows
RV shows are often held in massive convention centers, fairgrounds, parking lots and expo centers. The best and most reliable dealers in your area will attend, and they'll display their latest and greatest RVs on the market.
This means you and your family can tour each RV and get a true feel of how it'll be vacationing in each one. It's the best and most efficient way to learn about what you like and dislike about RVs, because you're being exposed to so many at once!
RV shows often offer so much more than just RVs. For the kids, most expos have carnival-like games and activities. They may even offer camping and outdoor wellness seminars to learn best RVing and camping practices along with contests, raffles, and competitions right when you walk in the door. In other words, RV shows are always a good time for the whole family and for adults to learn all about RVs!
Should I buy at an expo?
The big question is whether to buy an RV at the show you're attending. Deals and offers will vary greatly per dealer and show, but there are many ways to still get a great price on a brand new RV.
Buying used usually saves you a ton of cash since RVs start depreciating in value the second they're driven off the lot, but you're also sacrificing manufacturer warranty. You'll miss this if you run into any mechanical or technical issues with your RV. New RVs come with that warranty, and you can remodel new RVs to your heart's desire.
At the end of the day, what matters is finding the RV you love, regardless of its condition. If you do come across one you love at an RV show, it's time to consider making that purchase. Doing ample research beforehand on each dealer that is attending the show will make your trip smoother and more organized. These shows can be overwhelming, and you might feel like there isn't enough time in the day to view every single RV on display. Researching and choosing which style and class of RV you prefer will narrow down your search at the show, and you'll feel much more accomplished knowing you prepared beforehand.
If you have questions about RV shows near you, or anything RV related, contact us today!