For many people, Halloween is about experiencing commercialized haunted houses set up with actors and Hollywood sets. However, others want to find those places that actually have paranormal activities attributed to them and there is no shortage of those locations in the United States. Below is a list of some of the most haunted places in America according to experts in paranormal activities. Are you daring enough to visit some of these places?
Savannah, Georgia
With the history of this city it's no wonder that Savannah, Georgia is considered one of the most haunted cities in the country. Civil War history has created lots of opportunities for the spirit world to visit and many people living and visiting here have witnessed various paranormal activities throughout the city.
While Savannah has many hotels, taverns and town squares that have their share of regular haunted experiences one of the most haunted places is a house at 432 Abercorn Street on Calhoun Square. This Civil War era home built in 1868 for Civil War General Benjamin J. Wilson is said to 'give you a bad feeling' and local residents frequently state that the house has a 'negative energy'.
Another house in Savannah known for it's haunted history is the Sorrel Weed house. This house was actually used in the filming of Forrest Gump but it's the haunted history that gets it the most attention. It is considered the most haunted house in Savannah and you can take ghost and history tours here.
For more information on the haunted places of Savannah check out this great blog on the topic here.
New Orleans, Louisiana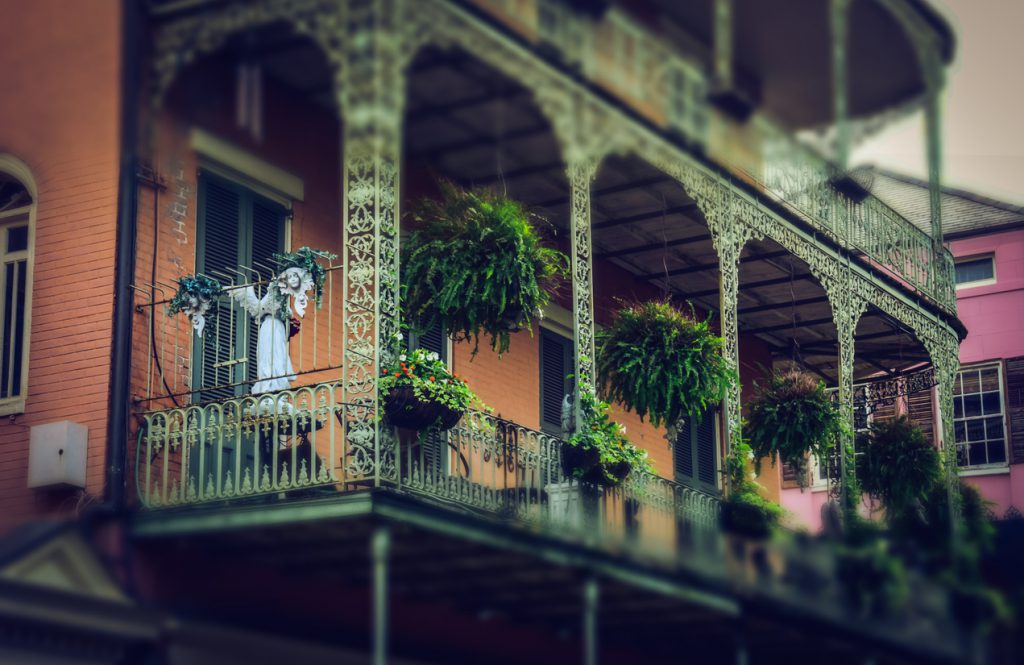 For centuries the city of New Orleans has been known for paranormal activities and stories ranging from ghosts to vampires. However, there are a lot of places in this city that visitors and residents alike have witnessed haunted experiences in and there's plenty of opportunity for you to experience them too.
One of the most famous haunted locations in New Orleans is the LaLaurie Mansion in the French Quarter. Madame Delphine LaLaurie was said to be absolutely cruel to her slaves and there were rumors of horrible conditions they were forced to live in as well. Needless to say these stories seem to back up the incidences of paranormal activities experienced in or around the house including reports of moaning and the sound of footsteps in the house as well as many reports of people standing outside the house feeling an odd negative energy. For more information on the LaLaurie Mansion click here.
Of course, New Orleans has plenty of locations throughout its city that are known for being haunted. Among them Lafitte's Blacksmith Shop (now a pub), Hotel Monteleone, and, of course, the St. Louis Cemetery No. 1 where Voodoo Queen Marie Laveau is buried among others.
New York Area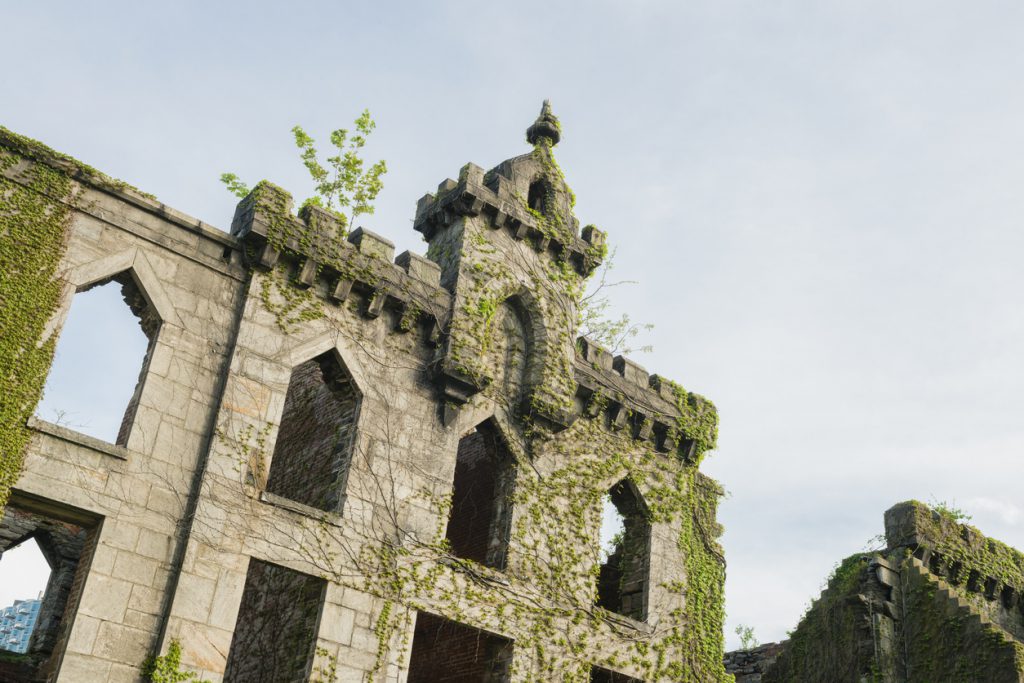 There are many haunted areas in New York. From New York City to Long Island to Upstate New York, there is no limit to haunted stories and sites to visit. One of the most famous, The Amityville Horror house on Long Island even had a movie made about it. Located in the town of Amityville, this house and it's paranormal activities came to light after a 23-year old man murdered his parents and four siblings in the house in the 1970's. When the house eventually was bought again, the new owners moved out after less than a month because of experiencing smells, feelings, and having horrible visions that were so disturbing they couldn't handle them.
Even though the Amityville Horror house might be the most famous haunted place in New York it certainly isn't the only place. New York is rife with paranormal activities. Other sites that are considered haunted are the Syracuse Theatre (thought to be one of the most haunted buildings in New York State), the House of Death in New York City (said to have up to 22 spirits living there), Sweet Hollow Road on Long Island, Lake Ronkonkoma on Long Island, the Palace Theater in New York City, Roosevelt Island, and the Fire Island Lighthouse just to name a few.
San Francisco, CA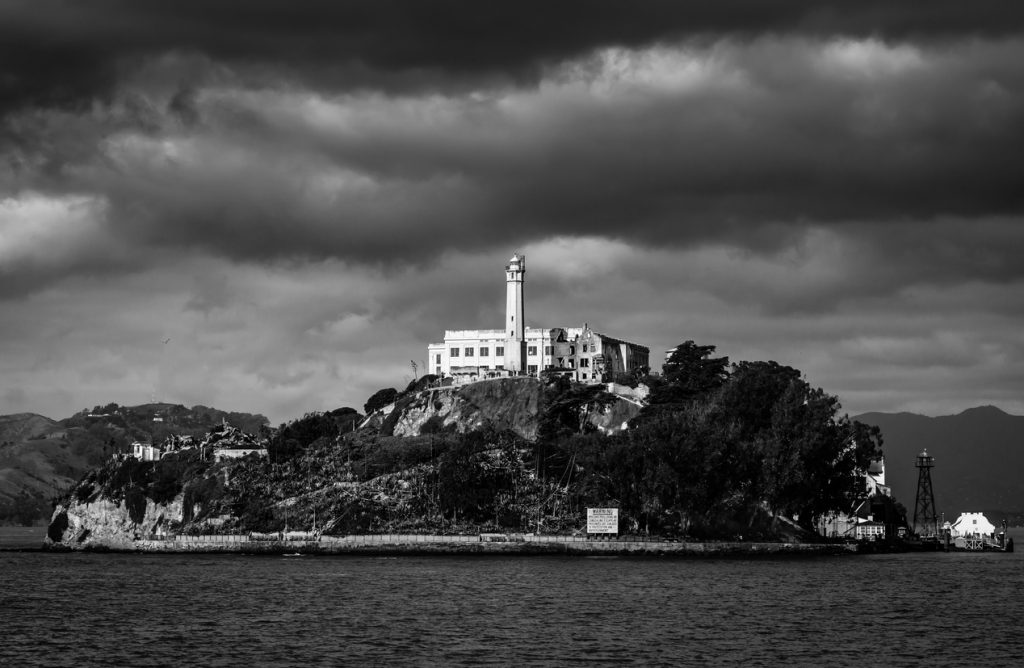 Alcatraz Island is one of the most notoriously haunted places in San Francisco. The prison that once held mobster Al Capone has a lot of stories of death, murder and insanity involved with it and many have felt cold spots, heard whispering in the halls as well as the sounds of slamming doors.
Other well known haunted sites in San Francisco are the famous Winchester Mystery House that was seemingly built to appease the spirits roaming it, Golden Gate Park, Neptune Society Columbarium, Trinity+St. Peters Episcopal Church, and the San Francisco-Oakland Bay Bridge among others.
These are only four examples of haunted cities in the United States but rest assured if you're looking for paranormal activity just do a search of a particular city with the words 'most haunted' and you will find a treasure trove of places to visit that will make the hair stand up on your head.